XWord Info is the essential resource for crossword constructors and enthusiasts. Take the Tour to learn more, or read the FAQ.
Select Solution below to read daily commentary by Jeff Chen.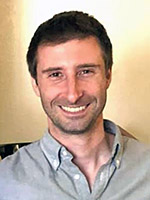 The Wednesday, July 8, 2020 crossword is by
Chase Dittrich
15x15, 74 words, 36 blocks
In the print version of this puzzle, three clues are rendered in ways this software cannot reproduce, as follows:
The clue for 20-Across is in italics.
The clue for 42-Across has a thin line through it.
The clue for 56-Across is in heavy black type.
The Thursday, July 9, 2020 crossword is by
Joe Kidd
15x15, 78 words, 44 blocks
The next (Monday) crossword will be available in
15 hours and 58 minutes
.
NEW Variety: the July 12 diagramless puzzle is by Alex Eaton-Salners (Across Lite, Solution) or solve the July 5 acrostic online.

Registration is now open for the fourth edition of Boswords, Boston's summer crossword tournament, which will be held on Sunday, July 26. This year's tournament will be ONLINE only. Solvers can compete individually or in pairs.
To register, and for more details, go to www.boswords.org, where past tournament puzzles are also available for purchase.
XWord Info is proud to once again be an official sponsor.
Some pages at XWord Info require registration