New York Times Crossword Answers, Stats, Observations
XWord Info has info about every NYT crossword ever published. Have fun exploring and you'll start seeing crosswords in a whole new light. Curious? Take the XWord Info Tour or see the FAQ.
The next (Wednesday) puzzle will be available in
24 minutes
.
Variety: solve the October 14 acrostic online.
Some pages at XWord Info require registration
Crosswords
Variety puzzles
Words and Letters
Shortz Era
All Time
Constructors
Older crosswords from The Pre-Shortzian Puzzle Project
Data from puzzles before Will Shortz became editor are kept separate from modern puzzle stats. XWord Info has all 16,083 pre-Shortz crosswords from 2/15/1942 to 11/20/1993.
Selected pre-Shortz observations
Tips
Across Lite and PDF links
★ Collaborate and Compete
Now you can solve NYT puzzles with your friends, or compete in a new way.
The
XWord Info Finder page
displays clues for any word, or words that match any pattern.
You can now search clues as well.
Personal collections
Contact us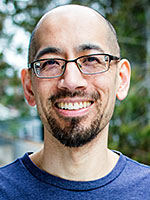 XWord Info was created by Jim Horne.
It is now operated by Jeff Chen who provides commentary on each daily puzzle.
Email: contact Jeff and Jim.
Stay up to date: subscribe to our mailing list. We promise no spam.
Jim sometimes still writes about crosswords at his personal blog: The Further Adventures of Jim Horne
Help support XWord Info
XWord Info is only possible when people like you choose to support it through donations.
Donate to get access to XWord Info for a year.
About the Database
There are 9,096 Shortz Era crosswords from Sunday, November 21, 1993 to Tuesday, October 16, 2018
Puzzles come from 904 different constructors and include 110,802 unique answer words.
We now have an additional 16,083 older puzzles going back to Sunday, February 15, 1942.
Info for programmers
The Crossword Blogosphere
The
latest posts from various blogs
Recent pre-Shortzian blog posts
Fetching...
Other puzzle links
XWord Info © 2007-2018, Jim Horne. Crossword puzzles © 1942-2018, The New York Times. Visual design is by Robin Troy.
0.09 sec