This web browser is not supported. Use Chrome, Edge, Safari, or Firefox for best results.
"Cross" word contest puzzles and solutions
Patrick Berry's six-day challenge from October 17 to 22, 2011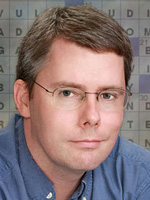 If you missed the "CROSS" WORD CONTEST you can (and should!) still print out and solve the set, a landmark in the history of NYT crosswords. Read the notepad.
Will Shortz likes to run a special puzzle week each fall. In 2011, Patrick Berry created a six-day set where we had to solve a final meta-challenge on the last day.
For reasons you will discover as you work through these puzzles, the NYT did not provide electronic versions for the complete set. We did, though! You can work through all six puzzles using the XWord Info solver links below.
The puzzles
The answers — click each grid to see the full solution
The prize — a special collection of NYT crosswords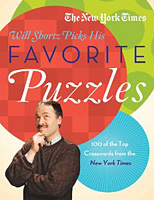 The prize itself is interesting. It's a collection of daily crosswords Will Shortz himself chose as his favorites from September 2002 through 2010.
You can see the list of puzzles here but the real value of the book is reading Will's personal commentary on each one, and for that, you need to buy the book.