This web browser is not supported. Use Chrome, Edge, Safari, or Firefox for best results.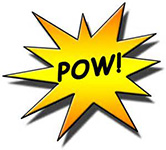 Try Jeff Chen's favorites here using Across Lite or, if you prefer, print the PDF versions.
Here are the most recent. Click the Across Lite or PDF links in the table below to solve them.
| Across Lite links | Size | Auhor | Title | PDF |
| --- | --- | --- | --- | --- |
| Wed Nov 13, 2019 | 15x15 | Ed Sessa | | PDF |
| Sat Nov 9, 2019 | 15x15 | Neil Padrick Wilson | | PDF |
| Wed Oct 30, 2019 | 15x16 | David Steinberg | | PDF |
| Fri Oct 25, 2019 | 15x15 | John Guzzetta | | PDF |
| Sun Oct 20, 2019 | 21x21 | Natan Last | BE PATIENT | PDF |
| Sat Oct 12, 2019 | 16x15 | Andrew J. Ries | | PDF |
| Tue Oct 1, 2019 | 15x15 | Erik Agard | | PDF |
| Sun Sep 29, 2019 | 21x21 | Tom McCoy | NOW WEIGHT JUST A SECOND | PDF |
| Tue Sep 17, 2019 | 15x15 | Paul Coulter | | PDF |
| Mon Sep 9, 2019 | 15x15 | Dan Schoenholz | | PDF |
| Wed Sep 4, 2019 | 15x15 | Patrick Blindauer | | PDF |
| Mon Aug 26, 2019 | 15x16 | Erik Agard | | PDF |
| Tue Aug 20, 2019 | 15x15 | Evan Kalish | | PDF |
| Sun Aug 18, 2019 | 21x21 | David Steinberg | REVOLUTIONARY | PDF |
| Sat Aug 10, 2019 | 15x15 | Anna Gundlach and Erik Agard | | PDF |
| Fri Aug 2, 2019 | 15x15 | Andrew J. Ries | | PDF |
| Fri Jul 26, 2019 | 15x15 | Trenton Charlson | | PDF |
| Fri Jul 19, 2019 | 15x15 | Peter Wentz | | PDF |
| Fri Jul 12, 2019 | 15x15 | Evan Kalish | | PDF |
| Fri Jul 5, 2019 | 15x15 | Freddie Cheng | | PDF |
| Wed Jun 26, 2019 | 15x15 | Zhouqin Burnikel | | PDF |
| Thu Jun 20, 2019 | 15x15 | Trenton Charlson | | PDF |
| Fri Jun 14, 2019 | 15x15 | Caitlin Reid | | PDF |
| Fri Jun 7, 2019 | 15x15 | Michael Hawkins | | PDF |
| Sun Jun 2, 2019 | 21x21 | Erik Agard | STONERS' FILM FESTIVAL | PDF |
| Wed May 22, 2019 | 15x15 | Alex Eaton-Salners | | PDF |
| Wed May 15, 2019 | 15x15 | Zhouqin Burnikel | | PDF |
| Sat May 11, 2019 | 15x15 | Robyn Weintraub | | PDF |
| Sun May 5, 2019 | 21x21 | Samuel A. Donaldson and Doug Peterson | PAPER WORK | PDF |
| Thu Apr 25, 2019 | 15x15 | Jon Olsen | | PDF |
| Sat Apr 20, 2019 | 15x15 | Kevin Adamick | | PDF |
| Tue Apr 9, 2019 | 15x15 | Alex Eaton-Salners | | PDF |
| Thu Apr 4, 2019 | 15x15 | Lewis Rothlein | | PDF |
| Wed Mar 27, 2019 | 15x15 | Michael Hawkins | | PDF |
| Mon Mar 18, 2019 | 15x15 | Zhouqin Burnikel | | PDF |
| Sat Mar 16, 2019 | 15x16 | Andrew J. Ries | | PDF |
| Thu Mar 7, 2019 | 15x15 | Brian Thomas | | PDF |
| Mon Feb 25, 2019 | 15x15 | Peter Gordon | | PDF |
| Mon Feb 18, 2019 | 15x15 | Leslie Rogers and Andrea Carla Michaels | | PDF |
| Tue Feb 12, 2019 | 15x15 | Tom Pepper | | PDF |
| Tue Feb 5, 2019 | 15x15 | Erik Agard | | PDF |
| Sat Feb 2, 2019 | 15x15 | David Steinberg | | PDF |
| Mon Jan 21, 2019 | 15x15 | Sean Biggins | | PDF |
| Thu Jan 17, 2019 | 15x15 | Ross Trudeau | | PDF |
| Wed Jan 9, 2019 | 15x15 | Trenton Charlson | | PDF |
| Thu Jan 3, 2019 | 15x15 | Timothy Polin | | PDF |
| Wed Dec 26, 2018 | 15x15 | Howard Barkin | | PDF |
| Mon Dec 17, 2018 | 15x15 | Brian Thomas and Andrea Carla Michaels | | PDF |
| Tue Dec 11, 2018 | 15x15 | Amanda Chung and Karl Ni | | PDF |
| Wed Dec 5, 2018 | 15x15 | Alan Arbesfeld | | PDF |
| Thu Nov 29, 2018 | 15x15 | Herre Schouwerwou | | PDF |
| Tue Nov 20, 2018 | 15x15 | Zhouqin Burnikel | | PDF |
| Sun Nov 18, 2018 | 21x21 | Byron Walden and Joel Fagliano | PORTMANFAUX | PDF |
| Fri Nov 9, 2018 | 15x15 | Robyn Weintraub | | PDF |
| Wed Oct 31, 2018 | 15x15 | Bruce Haight | | PDF |
| Mon Oct 22, 2018 | 15x15 | Alex Eaton-Salners | | PDF |
| Fri Oct 19, 2018 | 15x15 | Trenton Charlson | | PDF |
| Fri Oct 12, 2018 | 15x15 | Erik Agard and Bruce Haight | | PDF |
| Fri Oct 5, 2018 | 15x15 | Robyn Weintraub | | PDF |
| Thu Sep 27, 2018 | 15x15 | Daniel Kantor | | PDF |
| Sun Sep 23, 2018 | 21x21 | Andrew Zhou | THE ART OF PUZZLE-MAKING | PDF |
| Sun Sep 16, 2018 | 21x21 | Joel Fagliano | "UH, WHAT?" | PDF |
| Sun Sep 9, 2018 | 21x21 | Hal Moore | MIXED FEELINGS | PDF |
| Tue Aug 28, 2018 | 15x15 | Brian Thomas | | PDF |
| Thu Aug 23, 2018 | 15x15 | Kyle Dolan | | PDF |
| Tue Aug 14, 2018 | 15x15 | Andy Kravis and Erik Agard | | PDF |
| Wed Aug 8, 2018 | 15x15 | Andrew Kingsley | | PDF |
| Sat Aug 4, 2018 | 15x15 | Sam Trabucco | | PDF |
| Sat Jul 28, 2018 | 15x15 | Natan Last, Andy Kravis and The J.A.S.A. Crossword Class | | PDF |
| Tue Jul 17, 2018 | 15x15 | Amanda Chung and Karl Ni | | PDF |
| Wed Jul 11, 2018 | 15x15 | Michael Hawkins | | PDF |
| Wed Jul 4, 2018 | 15x15 | Freddie Cheng | | PDF |
| Fri Jun 29, 2018 | 15x16 | David Steinberg | | PDF |
| Sun Jun 24, 2018 | 21x21 | Timothy Polin | CREATURE FEATURE | PDF |
| Tue Jun 12, 2018 | 15x15 | Samuel A. Donaldson and Tracy Gray | | PDF |
| Mon Jun 4, 2018 | 15x15 | Zhouqin Burnikel | | PDF |
| Sat Jun 2, 2018 | 15x15 | Trenton Charlson | | PDF |
| Sat May 26, 2018 | 15x15 | Peter Wentz | | PDF |
| Fri May 18, 2018 | 15x15 | Ryan McCarty | | PDF |
| Sun May 13, 2018 | 21x21 | Neville Fogarty and Erik Agard | LOVE AT FIRST SITE | PDF |
| Sat May 5, 2018 | 15x15 | Damon Gulczynski | | PDF |
| Mon Apr 30, 2018 | 15x15 | Bruce Haight | | PDF |
| Fri Apr 27, 2018 | 15x15 | David Steinberg | | PDF |
| Thu Apr 19, 2018 | 15x15 | Todd Gross | | PDF |
| Fri Apr 13, 2018 | 15x15 | Joe Krozel | | PDF |
| Wed Apr 4, 2018 | 15x15 | Weird Al Yankovic and Eric Berlin | | PDF |
| Sun Apr 1, 2018 | 21x21 | Sam Ezersky | 1 + 1 = 5 | PDF |
| Sun Mar 25, 2018 | 21x21 | Finn Vigeland | FOLLOW THE SUN | PDF |
| Fri Mar 16, 2018 | 15x15 | Robyn Weintraub | | PDF |
| Sat Mar 10, 2018 | 15x15 | Ryan McCarty | | PDF |
| Fri Feb 23, 2018 | 15x15 | Trenton Charlson | | PDF |
| Mon Feb 12, 2018 | 15x15 | Michael Black | | PDF |
| Sat Feb 10, 2018 | 15x16 | Finn Vigeland | | PDF |
| Tue Jan 30, 2018 | 15x15 | Emily Carroll | | PDF |
| Thu Jan 25, 2018 | 15x15 | Alex Eaton-Salners | | PDF |
| Tue Jan 16, 2018 | 15x15 | David Steinberg | | PDF |
| Sun Jan 14, 2018 | 21x20 | Joel Fagliano | SUPREME INTELLIGENCE | PDF |
| Sat Jan 6, 2018 | 15x15 | Peter Wentz | | PDF |
| Mon Dec 25, 2017 | 15x15 | Lynn Lempel | | PDF |
| Fri Dec 22, 2017 | 15x15 | Sam Trabucco | | PDF |
| Thu Dec 14, 2017 | 15x15 | Timothy Polin | | PDF |
| Sun Dec 10, 2017 | 21x21 | Erik Agard and Laura Braunstein | FULL-BODY CAST | PDF |
| Tue Nov 28, 2017 | 15x15 | Andrew J. Ries | | PDF |
| Mon Nov 20, 2017 | 16x15 | Peter Gordon | | PDF |
| Sat Nov 18, 2017 | 15x15 | Sam Trabucco | | PDF |
| Wed Nov 8, 2017 | 15x15 | Joel Fagliano and Sam Ezersky | | PDF |
| Wed Nov 1, 2017 | 15x15 | Herre Schouwerwou | | PDF |
| Tue Oct 24, 2017 | 15x16 | Damon Gulczynski | | PDF |
| Fri Oct 20, 2017 | 15x15 | Peter Wentz | | PDF |
| Sun Oct 15, 2017 | 21x21 | John Guzzetta and Michael Hawkins | WISE MOVE | PDF |
| Wed Oct 4, 2017 | 15x15 | Evan Mahnken | | PDF |
| Tue Sep 26, 2017 | 15x15 | Joy Behar and Lynn Lempel | | PDF |
| Sat Sep 23, 2017 | 15x15 | Robyn Weintraub | | PDF |
| Mon Sep 11, 2017 | 16x14 | Erik Agard and Paolo Pasco | | PDF |
| Sat Sep 9, 2017 | 15x15 | John Guzzetta and Michael Hawkins | | PDF |
| Sun Sep 3, 2017 | 21x21 | Andrew Zhou | UNITED KINGDOM | PDF |
| Thu Aug 24, 2017 | 15x15 | Neil Patrick Harris and David Steinberg | | PDF |
| Wed Aug 16, 2017 | 15x15 | Andrew Kingsley and John Lieb | | PDF |
| Wed Aug 9, 2017 | 15x15 | Adam G. Perl | | PDF |
| Tue Aug 1, 2017 | 15x15 | Jay Kaskel | | PDF |
| Sun Jul 30, 2017 | 21x21 | Isaac Mizrahi and David J. Kahn | BY DESIGN | PDF |
| Tue Jul 18, 2017 | 15x15 | Michael Hawkins | | PDF |
| Sat Jul 15, 2017 | 15x15 | Zachary Spitz | | PDF |
| Sat Jul 8, 2017 | 15x15 | David Steinberg | | PDF |
| Wed Jun 28, 2017 | 15x15 | David Kwong | | PDF |
| Mon Jun 19, 2017 | 15x15 | Susan Gelfand | | PDF |
| Tue Jun 13, 2017 | 15x15 | Lynn Lempel | | PDF |
| Thu Jun 8, 2017 | 15x15 | David Steinberg | | PDF |
| Sun Jun 4, 2017 | 21x21 | Tom McCoy | ADVICE TO WRITERS | PDF |
| Wed May 24, 2017 | 15x15 | Michael Hawkins | | PDF |
| Mon May 15, 2017 | 15x16 | Peter Gordon | | PDF |
| Mon May 8, 2017 | 15x15 | Zhouqin Burnikel | | PDF |
| Sun May 7, 2017 | 21x21 | Natan Last, Finn Vigeland and the J.A.S.A. Crossword Class | DUALITY QUALITY | PDF |
| Wed Apr 26, 2017 | 15x15 | Trenton Charlson | | PDF |
| Fri Apr 21, 2017 | 15x15 | Damon Gulczynski | | PDF |
| Tue Apr 11, 2017 | 15x15 | Zachary Spitz and Diane Roseman | | PDF |
| Thu Apr 6, 2017 | 15x15 | Damon Gulczynski | | PDF |
| Tue Mar 28, 2017 | 15x15 | Ryan Milligan | | PDF |
| Mon Mar 20, 2017 | 15x15 | Neil deGrasse Tyson and Andrea Carla Michaels | | PDF |
| Mon Mar 13, 2017 | 15x15 | Alan DeLoriea | | PDF |
| Mon Mar 6, 2017 | 15x15 | Susan Gelfand | | PDF |
| Sun Mar 5, 2017 | 21x21 | Timothy Polin | IT'S ELEMENTARY | PDF |
| Sat Feb 25, 2017 | 15x15 | Mark Diehl | | PDF |
| Fri Feb 17, 2017 | 15x15 | David Steinberg | | PDF |
| Tue Feb 7, 2017 | 15x15 | Finn Vigeland | | PDF |
| Thu Feb 2, 2017 | 15x15 | Alex Eaton-Salners | | PDF |
| Mon Jan 23, 2017 | 15x15 | Bruce Haight | | PDF |
| Fri Jan 20, 2017 | 15x15 | Angela Olson Halsted | | PDF |
| Thu Jan 12, 2017 | 15x15 | Joe Krozel | | PDF |
| Sun Jan 8, 2017 | 21x21 | Peter Broda and Erik Agard | THE DOWNSIZING OF NATHANIEL AMES | PDF |
| Wed Dec 28, 2016 | 15x15 | Brendan Emmett Quigley | | PDF |
| Thu Dec 22, 2016 | 15x15 | Mark MacLachlan | | PDF |
| Thu Dec 15, 2016 | 15x15 | Jacob Stulberg | | PDF |
| Sun Dec 11, 2016 | 21x21 | Tom McCoy | RETRONYMS | PDF |
| Sat Dec 3, 2016 | 15x15 | Jason Flinn | | PDF |
| Fri Nov 25, 2016 | 15x15 | Patrick Berry | | PDF |
| Thu Nov 17, 2016 | 16x15 | Timothy Polin and Joe Krozel | | PDF |
| Sun Nov 13, 2016 | 21x21 | Joel Fagliano | CLOTHES THAT FIT | PDF |
| Fri Nov 4, 2016 | 15x15 | David Steinberg | | PDF |
| Tue Oct 25, 2016 | 15x15 | John E. Bennett | | PDF |
| Wed Oct 19, 2016 | 15x15 | Tom Pepper | | PDF |
| Mon Oct 10, 2016 | 15x15 | Patrick Merrell | | PDF |
| Mon Oct 3, 2016 | 15x15 | Jacob Stulberg | | PDF |
| Fri Sep 30, 2016 | 15x15 | James Mulhern | | PDF |
| Tue Sep 20, 2016 | 15x15 | Tracy Bennett | | PDF |
| Sun Sep 18, 2016 | 21x21 | Jeremy Newton | MAKE A DASH FOR IT | PDF |
| Sat Sep 10, 2016 | 15x15 | Peter Wentz | | PDF |
| Thu Sep 1, 2016 | 15x15 | Ben Tausig | | PDF |
| Tue Aug 23, 2016 | 15x15 | Joel Fagliano | | PDF |
| Mon Aug 15, 2016 | 15x15 | Sam Trabucco | | PDF |
| Thu Aug 11, 2016 | 15x15 | Timothy Polin | | PDF |
| Sat Aug 6, 2016 | 15x15 | David Phillips | | PDF |
| Fri Jul 29, 2016 | 15x15 | John Guzzetta | | PDF |
| Sat Jul 23, 2016 | 15x15 | Debbie Ellerin | | PDF |
| Wed Jul 13, 2016 | 15x15 | Tom McCoy | | PDF |
| Sat Jul 9, 2016 | 15x15 | Josh Knapp | | PDF |
| Thu Jun 30, 2016 | 15x15 | Jonathan M. Kaye | | PDF |
| Wed Jun 22, 2016 | 15x15 | Fred Piscop | | PDF |
| Wed Jun 15, 2016 | 15x15 | Jason Flinn | | PDF |
| Tue Jun 7, 2016 | 15x15 | Peter A. Collins | | PDF |
| Sun Jun 5, 2016 | 21x21 | Tom McCoy | WORD SEARCH | PDF |
| Mon May 23, 2016 | 15x15 | Ori Brian | | PDF |
| Wed May 18, 2016 | 15x15 | Zhouqin Burnikel | | PDF |
| Mon May 9, 2016 | 15x15 | Dan Schoenholz | | PDF |
| Wed May 4, 2016 | 15x16 | Jacob Stulberg | | PDF |
| Sun May 1, 2016 | 21x21 | Joel Fagliano and Byron Walden | STELLAR WORK | PDF |
| Fri Apr 22, 2016 | 15x15 | Robyn Weintraub | | PDF |
| Thu Apr 14, 2016 | 15x15 | Jason Flinn | | PDF |
| Sun Apr 10, 2016 | 21x21 | Randolph Ross | SOMETHING IN THE WATER | PDF |
| Fri Apr 1, 2016 | 15x15 | Peter Gordon | | PDF |
| Fri Mar 25, 2016 | 15x15 | Ian Livengood | | PDF |
| Mon Mar 14, 2016 | 15x15 | Lynn Lempel | | PDF |
| Wed Mar 9, 2016 | 15x15 | John Guzzetta | | PDF |
| Thu Mar 3, 2016 | 15x15 | Andrew Zhou | | PDF |
| Sun Feb 28, 2016 | 21x21 | Timothy Polin | COURT JESTERS | PDF |
| Fri Feb 19, 2016 | 15x15 | Jacob Stulberg | | PDF |
| Wed Feb 10, 2016 | 15x15 | John Guzzetta | | PDF |
| Wed Feb 3, 2016 | 15x15 | Tom McCoy | | PDF |
| Tue Jan 26, 2016 | 15x15 | Sam Ezersky | | PDF |
| Sat Jan 23, 2016 | 15x15 | Kameron Austin Collins | | PDF |
| Tue Jan 12, 2016 | 15x16 | Zhouqin Burnikel | | PDF |
| Sun Jan 10, 2016 | 21x21 | Patrick Merrell | POLITICAL PROMISES | PDF |
| Tue Dec 29, 2015 | 15x15 | Jeff Stillman | | PDF |
| Sun Dec 27, 2015 | 21x21 | Don Gagliardo and Zhouqin Burnikel | BINARY CODE | PDF |
| Thu Dec 17, 2015 | 15x15 | David Kwong | | PDF |
| Wed Dec 9, 2015 | 15x15 | Jacob Stulberg | | PDF |
| Thu Dec 3, 2015 | 15x15 | Patrick Merrell | | PDF |
| Mon Nov 23, 2015 | 15x16 | Parker Lewis | | PDF |
| Thu Nov 19, 2015 | 15x15 | Andrew Zhou | | PDF |
| Fri Nov 13, 2015 | 15x15 | Patrick Berry | | PDF |
| Mon Nov 2, 2015 | 15x15 | Loren Muse Smith and Andrea Carla Michaels | | PDF |
| Wed Oct 28, 2015 | 15x15 | Jay Kaskel and Daniel Kantor | | PDF |
| Sat Oct 24, 2015 | 15x15 | Andrew Zhou | | PDF |
| Sat Oct 17, 2015 | 15x15 | Timothy Polin | | PDF |
| Mon Oct 12, 2015 | 15x16 | Patrick Merrell | | PDF |
| Tue Oct 6, 2015 | 15x15 | Zhouqin Burnikel | | PDF |
| Wed Sep 30, 2015 | 15x15 | Freddie Cheng | | PDF |
| Tue Sep 22, 2015 | 15x16 | Victor Barocas and Tom Pepper | | PDF |
| Mon Sep 14, 2015 | 15x15 | Zhouqin Burnikel | | PDF |
| Fri Sep 11, 2015 | 15x15 | Peter A. Collins | | PDF |
| Thu Sep 3, 2015 | 17x17 | Merl Reagle (1950-2015) | THE GODS MUST BE CRAZY | PDF |
| Mon Aug 24, 2015 | 15x15 | Lynn Lempel | | PDF |
| Wed Aug 19, 2015 | 15x15 | Timothy Polin | | PDF |
| Thu Aug 13, 2015 | 15x15 | Jim Hilger | | PDF |
| Tue Aug 4, 2015 | 15x15 | Joel Fagliano | | PDF |
| Tue Jul 28, 2015 | 15x15 | Caleb Emmons | | PDF |
| Sat Jul 25, 2015 | 15x15 | Kevin G. Der | | PDF |
| Tue Jul 14, 2015 | 15x15 | Kevin Christian and Brad Wilber | | PDF |
| Mon Jul 6, 2015 | 15x15 | Lynn Lempel | | PDF |
| Thu Jul 2, 2015 | 15x16 | Timothy Polin | | PDF |
| Sun Jun 28, 2015 | 21x21 | Jeremy Newton | GETTING IN THE FINAL WORD | PDF |
| Fri Jun 19, 2015 | 15x15 | Martin Ashwood-Smith | | PDF |
| Sat Jun 13, 2015 | 15x15 | Brad Wilber and Doug Peterson | | PDF |
| Sun Jun 7, 2015 | 21x21 | Samuel A. Donaldson | THE CALL OF THE RACE | PDF |
| Sat Jun 6, 2015 | 15x15 | Jason Flinn | | PDF |
| Tue May 26, 2015 | 15x16 | Gareth Bain | | PDF |
| Wed May 20, 2015 | 15x15 | Jacob Stulberg | | PDF |
| Tue May 12, 2015 | 15x15 | Paul Hunsberger | | PDF |
| Fri May 8, 2015 | 15x15 | Ian Livengood | | PDF |
| Wed Apr 29, 2015 | 15x15 | Daniel Landman | | PDF |
| Sun Apr 26, 2015 | 21x21 | Patrick Berry | WHICH IS WISH | PDF |
| Sat Apr 18, 2015 | 15x15 | Damon J. Gulczynski | | PDF |
| Mon Apr 6, 2015 | 15x15 | Finn Vigeland | | PDF |
| Fri Apr 3, 2015 | 15x15 | Patrick Berry | | PDF |
| Wed Mar 25, 2015 | 15x15 | Jacob Stulberg | | PDF |
| Sun Mar 22, 2015 | 21x21 | Jeremy Newton | UPSIDES | PDF |
| Fri Mar 13, 2015 | 15x15 | Victor Fleming | | PDF |
| Wed Mar 4, 2015 | 15x15 | Jeff Stillman | | PDF |
| Mon Feb 23, 2015 | 15x15 | Joel Fagliano | | PDF |
| Thu Feb 19, 2015 | 15x15 | Jason Flinn | | PDF |
| Wed Feb 11, 2015 | 15x15 | Will Treece | | PDF |
| Sat Feb 7, 2015 | 15x15 | Byron Walden | | PDF |
| Thu Jan 29, 2015 | 15x15 | John Farmer | | PDF |
| Tue Jan 20, 2015 | 15x15 | Susan Gelfand | | PDF |
| Sun Jan 18, 2015 | 21x21 | Joe Krozel | CHANGELINGS | PDF |
| Fri Jan 9, 2015 | 15x15 | Patrick Berry | | PDF |
| Fri Jan 2, 2015 | 15x15 | David Steinberg | | PDF |
| Sun Dec 28, 2014 | 21x21 | Joe Krozel | FILL-IN-THE-BLANKS | PDF |
| Sat Dec 20, 2014 | 15x15 | Kevin G. Der and Ian Livengood | | PDF |
| Thu Dec 11, 2014 | 15x15 | Joe DiPietro | | PDF |
| Sat Dec 6, 2014 | 15x15 | Josh Knapp | | PDF |
| Sat Nov 29, 2014 | 15x15 | Elizabeth C. Gorski | | PDF |
| Sun Nov 23, 2014 | 21x21 | Patrick Berry | SURROUND SOUND | PDF |
| Sat Nov 15, 2014 | 15x15 | Peter Wentz | | PDF |
| Thu Nov 6, 2014 | 15x15 | Matt Ginsberg | | PDF |
| Tue Oct 28, 2014 | 15x15 | Andrea Carla Michaels | | PDF |
| Mon Oct 13, 2014 | 15x15 | Greg Johnson | | PDF |
| Mon Oct 6, 2014 | 15x15 | Robyn Weintraub | | PDF |
| Thu Oct 2, 2014 | 15x15 | David Woolf | | PDF |
| Fri Sep 26, 2014 | 15x15 | Patrick Berry | | PDF |
| Thu Sep 18, 2014 | 15x16 | Joel Fagliano | | PDF |
| Sun Sep 14, 2014 | 21x21 | Tony Orbach and Patrick Blindauer | CELEBRITY SPOONERISMS | PDF |
| Fri Sep 5, 2014 | 15x15 | Joe Krozel | | PDF |
| Sun Aug 31, 2014 | 21x21 | Joel Fagliano | HEARD AT THE MOVIES | PDF |
| Sat Aug 23, 2014 | 15x15 | Timothy Polin | | PDF |
| Mon Aug 11, 2014 | 15x15 | David Steinberg and Bernice Gordon | | PDF |
| Tue Aug 5, 2014 | 15x15 | Lynn Lempel | | PDF |
| Fri Aug 1, 2014 | 15x15 | Ashton Anderson and James Mulhern | | PDF |
| Thu Jul 24, 2014 | 15x15 | David Phillips | | PDF |
| Mon Jul 14, 2014 | 15x15 | MaryEllen Uthlaut | | PDF |
| Sun Jul 13, 2014 | 21x21 | Tom McCoy | WE HOLD THESE TRUTHS TO BE SELF-EVIDENT | PDF |
| Fri Jul 4, 2014 | 15x15 | Patrick Berry | | PDF |
| Wed Jun 25, 2014 | 15x15 | Patrick Merrell | | PDF |
| Thu Jun 19, 2014 | 16x15 | Timothy Polin | | PDF |
| Mon Jun 9, 2014 | 15x15 | Tom McCoy | | PDF |
| Sun Jun 8, 2014 | 21x21 | Patrick Berry | STRIKE ONE | PDF |
| Wed May 28, 2014 | 15x15 | Tim Croce | | PDF |
| Sat May 24, 2014 | 15x15 | Peter Wentz | | PDF |
| Sat May 17, 2014 | 15x15 | Brad Wilber | | PDF |
| Thu May 8, 2014 | 15x15 | Matthew Lees | | PDF |
| Sat May 3, 2014 | 15x15 | Sam Ezersky | | PDF |
| Sat Apr 26, 2014 | 15x15 | Evan Birnholz | | PDF |
| Tue Apr 15, 2014 | 15x15 | Gary Cee | | PDF |
| Tue Apr 8, 2014 | 15x15 | Ian Livengood | | PDF |
| Tue Apr 1, 2014 | 15x15 | Andrew Reynolds | | PDF |
| Tue Mar 25, 2014 | 15x15 | David Woolf | | PDF |
| Sun Mar 23, 2014 | 21x21 | Ian Livengood | BRIGHT IDEAS | PDF |
| Sat Mar 15, 2014 | 15x15 | Ed Sessa | | PDF |
| Tue Mar 4, 2014 | 15x15 | Bruce Haight and Peter A. Collins | | PDF |
| Wed Feb 26, 2014 | 15x15 | Ruth B. Margolin | | PDF |
| Fri Feb 21, 2014 | 15x15 | Patrick Berry | | PDF |
| Wed Feb 12, 2014 | 15x15 | Peter A. Collins | | PDF |
| Sat Feb 8, 2014 | 15x15 | Doug Peterson and Brad Wilber | | PDF |
| Mon Jan 27, 2014 | 15x15 | James Tuttle | | PDF |
| Sun Jan 26, 2014 | 21x21 | Daniel A. Finan | IT'S ALL RELATIVE | PDF |
| Mon Jan 13, 2014 | 15x15 | Lynn Lempel | | PDF |
| Fri Jan 10, 2014 | 15x15 | Patrick Berry | | PDF |
| Tue Dec 31, 2013 | 15x15 | Tracy Gray | | PDF |
| Thu Dec 26, 2013 | 15x15 | Tim Croce | | PDF |
| Fri Dec 20, 2013 | 15x15 | Ian Livengood | | PDF |
| Thu Dec 12, 2013 | 15x15 | David Steinberg | | PDF |
| Sun Dec 8, 2013 | 21x21 | Patrick Berry | TWO OUTS | PDF |
| Mon Nov 25, 2013 | 15x15 | Kevin G. Der | | PDF |
| Wed Nov 20, 2013 | 15x15 | Peter A. Collins | | PDF |
| Wed Nov 13, 2013 | 15x15 | Jean O'Conor | | PDF |
| Wed Nov 6, 2013 | 15x15 | Jacob McDermott | | PDF |
| Thu Oct 31, 2013 | 15x15 | David Kwong | | PDF |
| Fri Oct 25, 2013 | 15x15 | Martin Ashwood-Smith | | PDF |
| Wed Oct 16, 2013 | 15x15 | Samuel A. Donaldson | | PDF |
| Mon Oct 7, 2013 | 15x15 | Amy Johnson | | PDF |
| Sat Oct 5, 2013 | 15x15 | Byron Walden | | PDF |
| Tue Oct 1, 2013 | 15x15 | Joel Fagliano | | PDF |
| Thu Sep 26, 2013 | 15x15 | Tom Pepper and Victor Barocas | | PDF |
| Sun Sep 22, 2013 | 21x21 | Mike Selinker | LETTERBOXES | PDF |
| Mon Sep 9, 2013 | 15x15 | Gary Cee | | PDF |
| Thu Sep 5, 2013 | 15x15 | Damon Gulczynski | | PDF |
| Sat Aug 31, 2013 | 15x15 | Josh Knapp | | PDF |
| Fri Aug 23, 2013 | 15x15 | Ian Livengood | | PDF |