This web browser is not supported. Use Chrome, Edge, Safari, or Firefox for best results.
Women constructors in the Shortz Era
Of the 998 constructors in the Shortz Era, 250 identify as women
Each link in the table goes to a list of puzzles that make up that number so you can see who the constructors are.
Example links:
We have photos of 133 women at the bottom of this page.
Notes on the calculations
Collaboration puzzles are counted here as by Women if there is at least one woman constructor. One could argue that this over-states their contributions and the more accurate percentages are even lower.
Percentages more than one third or less than one tenth are color coded.
1993 and 2020 are partial years so they are grayed out with no color coding.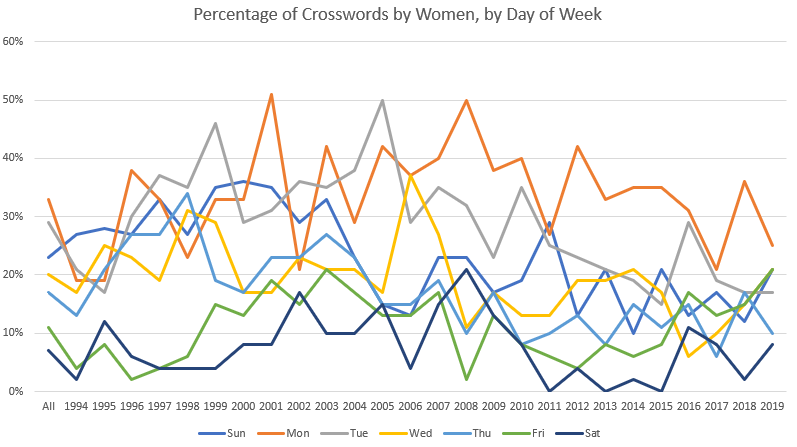 Photos, in alphabetical order