Total
Debut
Col

labs

1
3/19/2020
1
| Sun | Mon | Tue | Wed | Thu | Fri | Sat |
| --- | --- | --- | --- | --- | --- | --- |
| 0 | 0 | 0 | 0 | 1 | 0 | 0 |
Scrabble
Rebus
Circle
P

an

gram
1.63
0
0
0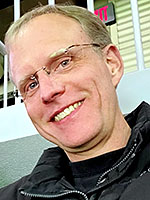 Thu 3/19/2020

| | | | | | | | | | | | | | | |
| --- | --- | --- | --- | --- | --- | --- | --- | --- | --- | --- | --- | --- | --- | --- |
| I | C | E | S | | S | H | A | P | E | | | B | B | S |
| M | A | M | E | | T | U | G | O | N | | C | L | A | W |
| A | S | I | A | | A | M | O | O | D | | T | O | M | E |
| C | T | R | L | C | R | I | G | H | T | | R | O | B | E |
| | | | | R | E | D | | B | A | L | L | P | I | T |
| P | E | N | N | E | D | | R | E | B | O | X | | | |
| A | V | O | I | D | | | H | A | L | L | O | W | E | D |
| N | A | R | C | | S | T | O | R | E | | F | E | T | A |
| E | N | M | E | S | H | E | D | | | C | F | L | A | T |
| | | | C | R | O | N | Y | | E | A | S | T | L | A |
| D | I | S | T | O | R | T | | S | T | L | | | | |
| O | D | O | R | | T | O | O | T | H | C | T | R | L | V |
| D | I | L | L | | C | O | B | R | A | | W | O | O | D |
| G | O | O | F | | U | N | I | O | N | | O | K | R | A |
| E | T | S | | | T | E | E | M | S | | S | U | E | Y |
We're thrilled to be making our puzzle debut in the New York Times. We're both attorneys who have worked together in various capacities in the Iowa Attorney General's Office since 2004, and at some point, we discovered that we're both long-time puzzle solvers. After several years of working the NYT crossword together during lunch, we decided to try our hand at constructing. How hard could it be, right?
We soon came to realize that crossword constructing is much more difficult than we ever imagined (and our prior submissions, in hindsight, now seem somewhat embarrassing). Throughout the whole process, we gained a new level of respect and appreciation for the veteran constructors who make it look easy, and also for the NYT puzzle editor and staff who have to put up with us rookies.

Wayne initially got the idea for this theme when he heard about a local rock band called "CTRL C," presumably so named because they're a cover band and they "copy" other peoples' music. We first thought about using "CTRL" as a rebus, but ultimately settled on the current configuration.
CTRL-X, CTRL-C, and CTRL-V seemed like the most well-known keyboard shortcuts and obvious choices to include, but CTRL-F took a little more thought. We realize Mac users use the command key, rather than the CTRL key, to execute these shortcuts and may be angry with us because of that, but the internet tells us that something like 90% of all computer users use Windows. (And hey, we kind of threw Mac users a bone at 1-Down, right?)

Anyway, we want to thank Will and the editing team for their suggestions, patience, and edits, and also Jeff Chen for his work on this site, which is an incredible resource. We hope you enjoy the puzzle.