| Total | Debut | Latest | Collabs |
| --- | --- | --- | --- |
| 2 | 12/30/2012 | 12/11/2013 | 0 |
| Sun | Mon | Tue | Wed | Thu | Fri | Sat |
| --- | --- | --- | --- | --- | --- | --- |
| 1 | 0 | 0 | 1 | 0 | 0 | 0 |
Scrabble
Rebus
Circle
P

an

gram
1.53
0
0
0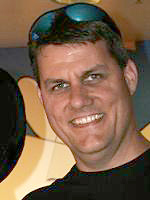 Wed 12/11/2013

| | | | | | | | | | | | | | | |
| --- | --- | --- | --- | --- | --- | --- | --- | --- | --- | --- | --- | --- | --- | --- |
| G | O | B | A | D | | A | M | A | S | S | | M | A | W |
| P | R | O | T | O | | N | U | B | I | A | | A | M | A |
| S | T | R | A | T | | I | F | A | T | F | I | R | S | T |
| | | D | R | E | A | M | T | | S | E | N | A | T | E |
| T | H | E | I | D | E | A | I | S | | | S | U | E | R |
| A | T | L | | U | R | L | | T | I | M | I | D | L | Y |
| D | E | L | I | | | | R | E | T | A | G | | | |
| | N | O | T | A | B | S | U | R | D | T | H | E | N | |
| | | | S | L | A | K | E | | | | T | I | E | R |
| M | I | N | O | L | T | A | | C | O | D | | N | I | H |
| A | M | E | N | | | T | H | E | R | E | I | S | N | O |
| S | G | T | M | A | J | | A | L | B | E | R | T | | |
| H | O | P | E | F | O | R | I | T | | J | E | E | R | S |
| E | N | A | | T | H | A | T | I | | A | N | I | O | N |
| D | E | Y | | A | N | T | I | C | | Y | E | N | T | L |
As Will mentioned, the state of the art has evolved so much that a quote puzzle must have something extra to make it worth the variety factor. This quote is pretty good, plus it's something I hadn't heard before. Nice to get that mental image of EINSTEIN with his awesomely goofy hair quipping this to eyebrow-raising listeners.
Although ALBERT and EINSTEIN are a bit oddly placed (no themers in the symmetrical locations), it is pretty neat that EINSTEIN intersects two chunks of the quote. Interlock is usually hard to achieve, and to be able to place EINSTEIN like this impressed me. Having ALBERT connect to EINSTEIN was pretty cool too. And to top it off, that section of the grid, with so many crossing and overlapping constraints, is awfully clean, with even DEEJAY and YENTL making appearances. That's some nice very nice fill work. Still though, I think from an elegance standpoint, I would have preferred to see just EINSTEIN as the last entry in the grid, or ALBERT EINSTEIN as the last theme entry.
It was as if time itself was relativistic, slowing like molasses, when I hit H TEN. "Coordinate in the game Battleship" I thought meant "coordinate" as in "work together". I was outraged that the NYT suggested that people should cheat by coordinating in a two-player game! (not really) Luckily I realized what was going on before emailing my smarmy note to Will: coordinate is used in its location meaning. Oops. Nice misdirection, almost making up for the arbitrary nature of the entry. That area is tough to fill (the best alternate I could come up with is HYMN which forces DELI to become something like MMLI (but I personally dislike random Roman numerals, especially ones longer than three digits). Does having BORDELLO in the grid make up for HTEN? Hard to say. No right, no wrong, more a matter of opinion.
One aspect I really appreciate to quote puzzles is if they're parsed naturally. Just like good poetry, it's elegant if the meter flows and the breaks come naturally. This is often very hard to accomplish because crossword symmetry dictates heavy limitations on how quotes can be broken. Specifically, I would have loved to see it parsed IF AT FIRST / THE IDEA IS NOT ABSURD / THEN THERE IS NO HOPE FOR IT. But of course that's 9 / 18 / 22, which works about as well as my perpetual motion machine. Dang thing keeps stopping; can't figure out why.
Sun 12/30/2012

PLUS TEN

| | | | | | | | | | | | | | | | | | | | | |
| --- | --- | --- | --- | --- | --- | --- | --- | --- | --- | --- | --- | --- | --- | --- | --- | --- | --- | --- | --- | --- |
| U | P | T | I | M | E | | D | R | O | P | | G | P | S | | | B | O | U | T |
| N | O | R | M | A | L | | M | U | L | L | A | L | L | Y | | L | O | F | T | Y |
| C | L | A | S | S | I | F | I | E | D | A | D | I | O | S | | E | L | F | I | N |
| O | I | D | | C | O | L | T | S | | T | O | D | D | | R | O | O | T | L | E |
| I | C | E | W | A | T | E | R | | S | E | R | E | | W | E | I | G | H | E | R |
| L | E | D | E | R | | W | I | N | E | A | N | D | I | O | D | I | N | E | | |
| | | | L | A | O | | | C | P | R | | | O | R | Y | | A | C | N | E |
| A | B | C | S | | D | I | O | R | A | M | A | Q | U | E | E | N | | H | O | W |
| N | A | O | H | | D | C | V | | L | O | L | A | S | | | O | V | A | T | E |
| E | R | O | | A | M | A | I | N | | R | O | T | | O | A | T | E | R | S | |
| W | I | L | D | C | A | R | D | I | O | | P | A | C | K | R | A | T | I | O | S |
| | T | I | R | A | N | E | | T | N | T | | R | O | A | R | S | | O | H | O |
| W | O | O | E | D | | | I | T | T | O | O | | I | P | A | | A | T | O | P |
| I | N | C | | S | T | U | D | I | O | M | U | F | F | I | N | | S | S | T | S |
| Z | E | U | S | | I | S | E | | | A | T | O | | | T | S | K | | | |
| | | S | T | U | M | P | O | R | A | T | O | R | I | O | | T | U | R | F | S |
| M | I | T | O | S | I | S | | A | V | O | N | | C | A | T | A | P | U | L | T |
| A | V | O | W | E | D | | A | M | O | S | | T | A | S | E | R | | A | A | A |
| N | O | M | A | R | | C | U | R | I | O | R | E | N | T | E | V | E | N | T | S |
| G | R | E | G | S | | P | R | O | D | U | C | E | S | | N | E | E | D | L | E |
| E | Y | R | E | | | L | A | D | | P | A | S | O | | A | S | S | A | Y | S |