| Total | Debut | Latest | Collabs |
| --- | --- | --- | --- |
| 2 | 12/30/2012 | 12/11/2013 | 0 |
| Sun | Mon | Tue | Wed | Thu | Fri | Sat |
| --- | --- | --- | --- | --- | --- | --- |
| 1 | 0 | 0 | 1 | 0 | 0 | 0 |
Scrabble
Rebus
Circle
P

an

gram
1.53
0
0
0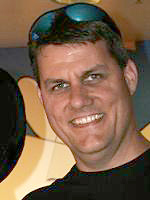 Wed 12/11/2013

| | | | | | | | | | | | | | | |
| --- | --- | --- | --- | --- | --- | --- | --- | --- | --- | --- | --- | --- | --- | --- |
| G | O | B | A | D | | A | M | A | S | S | | M | A | W |
| P | R | O | T | O | | N | U | B | I | A | | A | M | A |
| S | T | R | A | T | | I | F | A | T | F | I | R | S | T |
| | | D | R | E | A | M | T | | S | E | N | A | T | E |
| T | H | E | I | D | E | A | I | S | | | S | U | E | R |
| A | T | L | | U | R | L | | T | I | M | I | D | L | Y |
| D | E | L | I | | | | R | E | T | A | G | | | |
| | N | O | T | A | B | S | U | R | D | T | H | E | N | |
| | | | S | L | A | K | E | | | | T | I | E | R |
| M | I | N | O | L | T | A | | C | O | D | | N | I | H |
| A | M | E | N | | | T | H | E | R | E | I | S | N | O |
| S | G | T | M | A | J | | A | L | B | E | R | T | | |
| H | O | P | E | F | O | R | I | T | | J | E | E | R | S |
| E | N | A | | T | H | A | T | I | | A | N | I | O | N |
| D | E | Y | | A | N | T | I | C | | Y | E | N | T | L |
Thanks for the blog invite Jeff and Jim! First off, in case you didn't know, this site is awesome. I've used it to construct every one of my published puzzles ... er, that would be 2 now. Funny aside, this one was actually the first of the two that Will accepted. My debut puzzle took only 2 months to publish at the end of last year. This quote-style theme sat in the hopper for 16 months!
When I read this quote in a trade journal early last year, it was the first time I'd seen it. As the co-owner of a small nanotech firm, I related instantly. Einstein probably never encountered the modern day phrase we use for his "absurdity": brainstorming meeting! I'm sure he participated in many, though. Picture Einstein and colleagues pontificating around the chalkboard, "NEIN, ALBERT, that's just ABSURD!" Amazing to think of the volume of absurd figments that must have crossed his mind, yet didn't stick as well as special relativity and E=mc2.
Construction of this puzzle happened quick — just 3 hours to finish. I was even able to nestle both first and last name nicely into the southeast without the fierce battle that usually accompanies stuffing more theme into an already high density (RHO) grid. It took great INSIGHT to work in a constructor's dream Scrabble score name like EINSTEIN! Also, glad to usher BORDELLO back into the Shortzian puzzle era.
Hope you enjoyed the solve, and for the record, your next ABSURD thought today, well, ITSONME!
Sun 12/30/2012

PLUS TEN

| | | | | | | | | | | | | | | | | | | | | |
| --- | --- | --- | --- | --- | --- | --- | --- | --- | --- | --- | --- | --- | --- | --- | --- | --- | --- | --- | --- | --- |
| U | P | T | I | M | E | | D | R | O | P | | G | P | S | | | B | O | U | T |
| N | O | R | M | A | L | | M | U | L | L | A | L | L | Y | | L | O | F | T | Y |
| C | L | A | S | S | I | F | I | E | D | A | D | I | O | S | | E | L | F | I | N |
| O | I | D | | C | O | L | T | S | | T | O | D | D | | R | O | O | T | L | E |
| I | C | E | W | A | T | E | R | | S | E | R | E | | W | E | I | G | H | E | R |
| L | E | D | E | R | | W | I | N | E | A | N | D | I | O | D | I | N | E | | |
| | | | L | A | O | | | C | P | R | | | O | R | Y | | A | C | N | E |
| A | B | C | S | | D | I | O | R | A | M | A | Q | U | E | E | N | | H | O | W |
| N | A | O | H | | D | C | V | | L | O | L | A | S | | | O | V | A | T | E |
| E | R | O | | A | M | A | I | N | | R | O | T | | O | A | T | E | R | S | |
| W | I | L | D | C | A | R | D | I | O | | P | A | C | K | R | A | T | I | O | S |
| | T | I | R | A | N | E | | T | N | T | | R | O | A | R | S | | O | H | O |
| W | O | O | E | D | | | I | T | T | O | O | | I | P | A | | A | T | O | P |
| I | N | C | | S | T | U | D | I | O | M | U | F | F | I | N | | S | S | T | S |
| Z | E | U | S | | I | S | E | | | A | T | O | | | T | S | K | | | |
| | | S | T | U | M | P | O | R | A | T | O | R | I | O | | T | U | R | F | S |
| M | I | T | O | S | I | S | | A | V | O | N | | C | A | T | A | P | U | L | T |
| A | V | O | W | E | D | | A | M | O | S | | T | A | S | E | R | | A | A | A |
| N | O | M | A | R | | C | U | R | I | O | R | E | N | T | E | V | E | N | T | S |
| G | R | E | G | S | | P | R | O | D | U | C | E | S | | N | E | E | D | L | E |
| E | Y | R | E | | | L | A | D | | P | A | S | O | | A | S | S | A | Y | S |