| Total | Debut | Collabs |
| --- | --- | --- |
| 1 | 7/19/2021 | 0 |
| Sun | Mon | Tue | Wed | Thu | Fri | Sat |
| --- | --- | --- | --- | --- | --- | --- |
| 0 | 1 | 0 | 0 | 0 | 0 | 0 |
Scrabble
Rebus
Circle
P

an

gram
1.59
0
0
0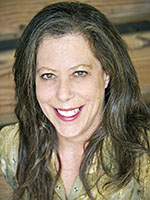 Mon 7/19/2021

| | | | | | | | | | | | | | | |
| --- | --- | --- | --- | --- | --- | --- | --- | --- | --- | --- | --- | --- | --- | --- |
| J | A | M | S | | E | L | D | E | R | | C | C | E | D |
| E | D | A | M | | G | O | U | G | E | | H | O | L | Y |
| T | A | K | I | N | G | A | D | O | G | | E | A | S | E |
| E | M | O | T | I | O | N | | | A | P | E | X | E | S |
| | | | T | P | S | | G | F | L | A | T | | | |
| F | A | T | E | S | | C | A | R | | N | A | N | A | S |
| E | L | A | N | | N | A | M | E | D | S | H | A | R | K |
| A | L | S | | D | A | R | E | S | A | Y | | D | E | I |
| T | O | T | H | E | B | E | A | C | H | | P | E | A | R |
| S | T | E | A | L | | E | P | A | | B | U | R | S | T |
| | | | S | H | A | R | P | | D | A | B | | | |
| T | E | C | H | I | E | | | A | I | R | L | I | N | E |
| S | C | O | T | | I | S | A | B | A | D | I | D | E | A |
| A | R | I | A | | O | I | L | E | R | | S | L | O | T |
| R | U | N | G | | U | N | I | T | Y | | H | E | N | S |
Yay! Today is my NYT crossword puzzle debut! As a new constructor, I learn a lot everyday — and enjoy every minute of it. I hope my love of words comes through and makes a lot of solvers smile.
This was the second puzzle that I submitted to the NYT. The first puzzle's theme wasn't mainstream enough, but Andy Kravis took the time to give me some great advice and links to excellent resources. Thank you, Andy! I'd also like to thank David Steinberg, Mathew Stock, Will Nediger, Patti Varol, Rich Norris, Peter Gordon, Joanne Sullivan, and Tracy Bennett — you've all been so wonderful, generous, and encouraging, and I'm very grateful.
When I first constructed this puzzle, I thought it came together beautifully, with lots of relevant fill, but I didn't know what I didn't know. When the NYT got back to me and asked me to remove 10 words to make the puzzle good for a Monday, I had a bit more experience and was happy to rebuild the puzzle. (I can't believe I actually had AMATI crossing ORIYA and even worse. Embarrassing.)
I hope people will enjoy solving my puzzles as much as I love creating them.
P.S. Happy Birthday, Momma! Thanks for sharing your love of language with me and doing every puzzle that I create! OXO