Total
Debut
Col

labs

1
3/2/2018
1
| Sun | Mon | Tue | Wed | Thu | Fri | Sat |
| --- | --- | --- | --- | --- | --- | --- |
| 0 | 0 | 0 | 0 | 0 | 1 | 0 |
Scrabble
Rebus
Circle
P

an

gram
1.68
0
0
0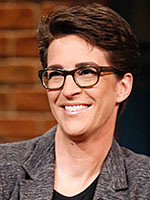 Fri 3/2/2018

| | | | | | | | | | | | | | | |
| --- | --- | --- | --- | --- | --- | --- | --- | --- | --- | --- | --- | --- | --- | --- |
| R | M | S | | W | A | S | A | B | I | | A | B | C | S |
| O | A | T | | I | P | C | R | E | S | S | F | I | L | E |
| C | U | M | | C | O | U | G | H | B | U | T | T | O | N |
| K | N | O | C | K | | B | O | O | N | E | | E | S | T |
| F | A | R | O | | M | A | N | N | | T | I | M | E | R |
| A | K | I | N | | A | S | N | E | R | | F | E | T | A |
| N | E | T | T | E | R | | E | S | S | A | Y | | | |
| S | A | Z | E | R | A | C | | T | V | H | O | S | T | S |
| | | | S | M | U | R | F | | P | A | U | L | I | V |
| S | A | R | S | | D | I | O | D | E | | C | O | D | E |
| C | L | E | A | T | | T | R | O | D | | A | T | I | T |
| U | G | G | | O | V | I | T | Z | | I | N | T | E | L |
| F | O | I | A | R | E | Q | U | E | S | T | | I | D | A |
| F | R | O | N | T | R | U | N | N | E | R | | N | U | N |
| S | E | N | D | | Y | E | A | S | T | Y | | G | P | A |
Another celeb puzzle! And a ton of Rachel Maddow-related entries in this themeless. I wasn't sure what a COUGH BUTTON was, but it made sense — a button pressed when you need to cough, so your listeners aren't subjected to the noise. So that's what that thing is called!
Also TV HOSTS, FOIA (Freedom of Information Act) REQUEST, FRONT RUNNER (as clued, to politics), SLOTTING (clued to TV programming). You'd think that it's easy to seed a themeless with four long entries — one in each of the four corners — but it turns out that two, maybe three, is about the max. More than that usually causes too much stress on the grid.
RMS wasn't a great way to kick off the puzzle, and APO nearby made me worry. Getting two gluey bits right away = no bueno! Thankfully, the grid was pretty clean the rest of the way.
(I see you, FARO.)
What WAS a great way to kick of the puzzle was the clue for ROCK FANS. [Those who've seen both Europe and Asia, say] had me badly stuck on "travelers" or "jet-setters." Brilliant misdirection, using the rock groups named Europe and Asia!
A couple of other great clues, too:
"Take it from me, every vote counts." So apt, for AL GORE!
WICK smartly repurposing the phrase "keeper of the flame."
FORTUNA is a fun entry in itself, but I loved learning that she was the Roman goddess of luck.
Overall, I didn't think this was a POW!-worthy puzzle as themelesses go — too much wastage with long entries like IPCRESS FILE, TIDIED UP, NETTER, along with the aforementioned crossword glue — but I enjoyed the Maddow-ness.