This web browser is not supported. Use Chrome, Edge, Safari, or Firefox for best results.
Peter Gordon author page
125 puzzles by Peter Gordon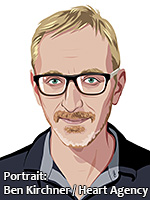 Peter Gordon is a puzzlemaker and editor from Great Neck, N.Y. He has been a puzzle editor for Games magazine, Sterling Publishing, and the bygone New York Sun. Since 2010 he has edited Fireball Crosswords, a 45-times-a-year online-only super-challenger.
104 Shortz Era daily crosswords by Peter Gordon
POW

Tue 3/14/2023

| | | | | | | | | | | | | | | |
| --- | --- | --- | --- | --- | --- | --- | --- | --- | --- | --- | --- | --- | --- | --- |
| F | A | T | | F | E | M | M | E | | P | A | G | E | S |
| E | L | O | | I | R | A | I | L | | S | W | E | E | T |
| Z | I | P | | N | I | C | K | I | | A | G | O | N | Y |
| | | B | R | A | C | K | E | T | O | L | O | G | Y | |
| G | M | A | I | L | | | | E | L | M | O | | | |
| R | A | N | G | | S | A | D | | D | I | N | I | N | G |
| A | L | A | I | | C | R | E | E | D | S | | N | I | A |
| C | I | N | D | E | R | E | L | L | A | T | E | A | M | S |
| I | G | A | | N | E | A | T | L | Y | | A | P | B | S |
| E | N | S | U | R | E | | A | S | S | | R | I | L | E |
| | | | P | I | C | A | | | | A | N | G | E | R |
| | M | A | R | C | H | M | A | D | N | E | S | S | | |
| R | I | C | O | H | | P | L | E | A | T | | E | L | M |
| A | N | I | S | E | | L | E | N | I | N | | Y | O | U |
| T | I | D | E | S | | E | X | T | R | A | | E | G | G |
Wed 3/9/2022

| | | | | | | | | | | | | | | |
| --- | --- | --- | --- | --- | --- | --- | --- | --- | --- | --- | --- | --- | --- | --- |
| R | A | G | U | | | S | U | E | R | | Z | E | T | A |
| O | L | E | S | | J | E | T | L | I | | I | R | I | S |
| L | E | T | S | H | A | V | E | I | T | | P | I | N | K |
| E | X | T | R | U | D | E | | A | Z | A | L | E | A | S |
| S | A | Y | | T | E | R | I | | B | I | O | | | |
| | | S | T | U | D | E | N | T | I | D | C | A | R | D |
| A | B | B | A | S | | | S | I | T | E | | D | A | Y |
| C | R | U | X | | G | A | T | E | S | | J | U | N | E |
| M | A | R | | P | U | L | I | | | M | A | L | T | S |
| E | G | G | S | H | E | L | L | P | A | I | N | T | | |
| | | | M | A | S | | L | A | V | S | | M | I | A |
| Y | A | K | U | T | S | K | | G | O | D | S | O | N | S |
| A | R | I | D | | W | E | R | E | W | O | L | V | E | S |
| K | I | N | G | | H | E | A | R | S | | E | I | R | E |
| S | A | K | E | | O | P | T | S | | | W | E | T | S |
Sun 9/19/2021

NEW LOOK

| | | | | | | | | | | | | | | | | | | | | |
| --- | --- | --- | --- | --- | --- | --- | --- | --- | --- | --- | --- | --- | --- | --- | --- | --- | --- | --- | --- | --- |
| B | E | E | F | I | E | R | | L | A | P | D | O | G | S | | H | A | R | E | M |
| E | C | L | I | P | S | E | | O | H | H | E | N | R | Y | | A | M | A | R | E |
| T | H | O | R | O | U | G | H | F | A | I | R | I | E | S | | H | A | D | E | S |
| H | O | N | E | | R | I | O | T | S | | M | O | N | | P | A | N | I | C | S |
| | | | B | R | A | S | S | | | P | A | N | A | M | A | H | A | I | T | I |
| A | L | T | O | O | N | | E | S | A | U | | | D | A | N | A | | | | |
| D | O | R | M | I | C | E | | W | I | L | D | C | A | R | D | | U | T | N | E |
| D | O | U | B | L | E | D | I | A | R | I | E | S | | C | A | R | P | O | O | L |
| E | S | T | | | | S | H | Y | | | F | I | D | O | | A | R | O | M | A |
| R | E | H | U | N | G | | A | Z | U | R | E | | O | N | E | T | O | T | E | N |
| | | S | H | O | U | L | D | E | R | H | A | I | R | I | N | E | S | S | | |
| S | W | E | A | T | S | I | T | | G | O | T | T | I | | O | R | E | I | D | A |
| T | O | R | U | S | | B | O | N | E | | | I | T | E | | | | E | E | R |
| Y | O | U | L | O | S | E | | B | O | O | K | S | O | N | T | A | I | P | E | I |
| E | L | M | S | | C | L | E | A | N | U | P | S | | G | E | T | S | O | R | E |
| | | | | P | R | E | P | | | T | H | O | R | | L | O | U | P | E | S |
| P | O | L | K | A | I | D | I | O | T | S | | | I | T | E | M | S | | | |
| E | M | I | N | E | M | | G | P | A | | A | D | R | E | P | | P | A | P | A |
| C | A | M | E | L | | F | R | E | S | H | P | A | I | R | O | F | E | Y | E | S |
| K | N | O | L | L | | D | A | R | K | I | S | H | | P | R | O | C | E | S | S |
| S | I | S | T | A | | A | M | A | S | S | E | S | | S | T | E | T | S | O | N |
Mon 7/5/2021

| | | | | | | | | | | | | | | |
| --- | --- | --- | --- | --- | --- | --- | --- | --- | --- | --- | --- | --- | --- | --- |
| B | A | D | P | R | | M | A | J | O | R | | B | B | B |
| A | T | R | I | A | | O | L | I | V | A | | E | A | U |
| S | E | A | C | U | C | U | M | B | E | R | | A | R | C |
| S | I | P | | N | A | S | A | | R | E | P | A | C | K |
| O | N | E | A | C | R | E | | C | A | B | A | R | E | T |
| | | | W | H | Y | Y | O | U | L | I | T | T | L | E |
| H | A | R | R | Y | | | W | E | L | T | | H | O | E |
| O | B | E | Y | | G | O | L | D | S | | B | U | N | T |
| T | I | A | | C | O | P | E | | | T | O | R | A | H |
| E | L | L | I | B | E | R | T | A | D | O | R | | | |
| L | I | N | D | S | A | Y | | T | O | Y | O | T | A | S |
| S | T | A | I | N | S | | S | O | N | S | | A | N | T |
| A | I | M | | E | Y | E | I | N | T | H | E | S | K | Y |
| F | E | E | | W | O | L | F | E | | O | D | E | L | L |
| E | S | S | | S | N | I | T | S | | P | U | R | E | E |
Tue 1/26/2021

| | | | | | | | | | | | | | | | |
| --- | --- | --- | --- | --- | --- | --- | --- | --- | --- | --- | --- | --- | --- | --- | --- |
| L | E | G | | A | C | T | S | | | E | R | U | P | T | S |
| A | M | A | | S | O | A | P | | S | U | P | P | O | R | T |
| P | I | Z | Z | A | Z | Z | Y | | P | R | I | N | T | E | R |
| S | L | E | E | P | Y | | O | K | I | E | | | T | A | O |
| E | I | R | E | | | K | N | I | C | K | K | N | A | C | K |
| D | O | S | S | I | E | R | | S | E | A | E | A | G | L | E |
| | | | | C | L | I | O | S | | | E | P | E | E | S |
| | S | T | R | E | S | S | L | E | S | S | N | E | S | S | |
| S | T | A | I | D | | | D | R | A | P | E | | | | |
| C | E | N | T | A | V | O | S | | N | A | R | W | H | A | L |
| R | A | Z | Z | M | A | T | A | Z | Z | | | O | O | Z | E |
| I | G | A | | | L | O | W | E | | G | Y | M | B | A | G |
| M | A | N | A | T | E | E | | S | C | R | A | B | B | L | E |
| P | L | I | G | H | T | S | | T | I | E | R | | E | E | N |
| S | L | A | T | E | S | | | Y | A | W | N | | S | A | D |
Wed 10/28/2020

| | | | | | | | | | | | | | | | |
| --- | --- | --- | --- | --- | --- | --- | --- | --- | --- | --- | --- | --- | --- | --- | --- |
| T | R | I | C | K | Y | | T | O | P | S | | T | S | A | R |
| R | E | M | O | V | E | | O | B | O | E | | H | U | R | T |
| I | M | A | R | E | T | | M | I | K | E | P | E | N | C | E |
| C | O | M | P | L | I | C | A | T | E | D | A | N | D | | |
| E | R | A | | L | S | A | T | | | | I | C | E | A | X |
| | A | C | R | E | | Y | O | U | R | E | N | E | V | E | R |
| | | | O | D | D | | | Z | A | P | S | | I | R | A |
| G | A | B | E | | D | E | F | I | N | E | | C | L | O | Y |
| E | G | O | | F | A | L | L | | | E | M | U | | | |
| R | E | A | L | L | Y | S | U | R | E | | A | R | F | S | |
| M | E | T | O | O | | | | E | T | T | U | | O | P | S |
| | | Y | O | U | G | O | T | T | H | E | R | I | G | H | T |
| T | R | A | T | T | O | R | I | A | | S | E | A | B | E | E |
| S | O | R | E | | L | E | V | I | | L | E | N | O | R | E |
| K | I | D | D | | F | O | O | L | | A | N | S | W | E | R |
Mon 6/29/2020

| | | | | | | | | | | | | | | |
| --- | --- | --- | --- | --- | --- | --- | --- | --- | --- | --- | --- | --- | --- | --- |
| S | T | A | R | | A | T | B | A | T | | G | O | L | D |
| L | I | C | E | | B | E | A | N | O | | A | R | I | A |
| A | N | T | I | | S | E | N | A | T | E | S | E | A | T |
| M | A | I | N | M | A | N | | | A | L | G | O | R | E |
| | | | E | E | L | | S | E | L | M | A | | | |
| | S | U | R | R | O | U | N | D | S | O | U | N | D | |
| O | W | N | | I | M | P | E | I | | | G | O | O | D |
| R | E | S | E | T | | T | E | T | | H | E | D | G | E |
| B | E | E | P | | | A | R | O | S | E | | O | I | L |
| | P | R | I | T | Z | K | E | R | P | R | I | Z | E | |
| | | | L | A | Y | E | R | | L | O | N | | | |
| A | F | I | E | L | D | | | B | E | S | T | B | E | T |
| S | A | M | P | L | E | S | A | L | E | | E | L | L | E |
| I | R | A | S | | C | O | L | O | N | | N | A | S | A |
| S | E | X | Y | | O | B | I | T | S | | T | H | E | M |
Tue 2/25/2020

| | | | | | | | | | | | | | | | |
| --- | --- | --- | --- | --- | --- | --- | --- | --- | --- | --- | --- | --- | --- | --- | --- |
| J | O | N | A | S | | S | P | O | R | T | | L | A | S | S |
| R | E | A | C | H | | E | R | R | O | R | | A | N | E | W |
| S | U | I | T | E | | N | I | T | T | I | | V | I | D | I |
| | F | R | I | E | N | D | S | H | I | P | G | A | M | E | S |
| | | | I | T | I | S | S | O | | O | I | L | E | R | S |
| R | A | C | I | S | M | | | | E | L | L | A | | | |
| O | R | B | | | H | O | P | E | D | I | A | M | O | N | D |
| O | N | E | A | M | | L | E | V | Y | | S | P | R | E | E |
| F | O | R | W | A | R | D | P | A | S | S | | | C | H | E |
| | | | S | K | E | E | | | | O | R | C | H | I | D |
| L | I | C | H | E | N | | H | A | R | B | O | R | | | |
| I | N | D | U | S | T | R | Y | L | E | A | D | E | R | S | |
| N | A | R | C | | A | I | D | E | D | | H | E | A | T | S |
| E | W | O | K | | L | O | R | R | Y | | A | P | N | E | A |
| D | E | M | S | | S | T | A | T | E | | M | O | T | T | O |
Sun 11/10/2019

DOUBLE SIXES

| | | | | | | | | | | | | | | | | | | | | |
| --- | --- | --- | --- | --- | --- | --- | --- | --- | --- | --- | --- | --- | --- | --- | --- | --- | --- | --- | --- | --- |
| K | T | E | L | | | R | I | C | C | I | | D | R | U | M | S | | M | U | M |
| G | R | A | I | L | | E | N | R | O | N | | V | I | S | I | T | | A | P | U |
| B | A | S | S | I | I | N | N | E | E | D | D | O | O | D | L | E | | K | E | G |
| | P | E | A | K | S | | S | E | N | I | O | R | | A | L | A | K | I | N | G |
| A | D | M | | E | L | M | | | | G | R | A | F | | | D | A | N | D | Y |
| D | O | E | S | S | A | A | B | B | O | O | K | K | E | E | P | I | N | G | | |
| D | O | N | H | O | | G | R | A | S | S | Y | | S | U | R | C | E | A | S | E |
| S | R | T | A | | S | N | A | R | L | | | A | T | R | I | A | | S | T | S |
| | | | Q | U | E | E | N | N | O | O | R | R | O | O | M | M | A | T | E | S |
| S | T | P | | T | A | T | | | | Y | U | G | O | S | | | L | I | R | A |
| H | E | I | D | E | N | | L | E | A | V | E | O | N | | C | H | E | N | E | Y |
| R | A | R | E | | | R | O | L | F | E | | | | W | H | O | | K | O | S |
| I | S | A | A | C | C | O | O | L | L | Y | Y | E | E | H | A | W | S | | | |
| M | E | T | | H | A | R | K | S | | | A | L | V | I | N | | H | A | C | K |
| P | R | E | S | A | L | E | S | | S | I | L | K | E | N | | D | E | L | H | I |
| | | S | W | I | M | M | E | E | T | T | E | E | N | N | E | E | D | L | E | D |
| A | K | B | A | R | | | E | N | O | S | | | | Y | I | N | | T | A | D |
| M | O | O | N | B | O | W | | S | O | B | B | E | R | | R | I | G | H | T | |
| A | D | O | | E | N | R | O | L | L | E | E | S | S | E | E | M | M | E | E | K |
| S | A | T | | D | E | E | R | E | | S | L | A | V | S | | S | E | R | R | A |
| S | K | Y | | S | A | N | E | R | | T | A | U | P | E | | | N | E | S | T |
Mon 8/19/2019

| | | | | | | | | | | | | | | | |
| --- | --- | --- | --- | --- | --- | --- | --- | --- | --- | --- | --- | --- | --- | --- | --- |
| | P | L | A | T | O | | S | L | U | R | | P | T | A | S |
| D | I | A | L | O | G | | P | I | S | A | | O | R | N | E |
| R | E | C | T | O | R | | I | B | E | T | | S | A | T | E |
| A | T | E | | T | E | E | T | E | R | T | O | T | T | E | R |
| B | A | D | P | R | | G | E | L | | E | D | I | T | | |
| | | | E | U | R | O | | | T | R | O | T | O | U | T |
| B | O | R | N | E | O | | S | T | A | R | R | | R | P | I |
| O | M | E | N | | T | A | H | I | N | I | | T | I | O | N |
| A | N | I | | D | O | V | E | S | | E | T | H | A | N | E |
| R | I | T | A | O | R | A | | | B | R | R | R | | | |
| | | E | R | N | O | | B | I | O | | E | U | L | E | R |
| T | O | R | A | T | O | R | A | T | O | R | A | | E | V | E |
| A | D | A | M | | T | O | G | A | | A | T | W | O | O | D |
| C | I | T | I | | E | V | E | L | | R | E | I | N | K | S |
| O | N | E | S | | R | E | L | Y | | A | R | T | I | E | |
Tue 7/2/2019

| | | | | | | | | | | | | | | |
| --- | --- | --- | --- | --- | --- | --- | --- | --- | --- | --- | --- | --- | --- | --- |
| A | T | E | A | M | | O | L | D | I | E | | L | A | M |
| T | I | A | R | A | | F | E | E | D | S | | I | W | O |
| M | A | R | K | R | U | F | F | A | L | O | | Z | A | P |
| | | | S | I | N | | T | R | Y | | B | A | K | E |
| T | A | J | | T | W | I | S | T | | A | I | M | E | D |
| A | S | A | L | A | R | K | | H | O | P | K | I | N | S |
| T | I | M | E | L | I | N | E | | T | E | E | N | | |
| A | D | E | S | | T | O | R | C | H | | R | N | A | |
| | E | S | S | | T | W | I | N | E | | B | E | R | G |
| | | S | T | Y | E | | N | O | R | M | A | L | C | Y |
| A | N | T | H | O | N | Y | | T | W | I | R | L | E | R |
| I | B | E | A | M | | A | T | E | I | N | | I | D | O |
| S | A | W | N | | S | C | I | | S | G | T | | | |
| L | E | A | | J | O | H | N | B | E | L | U | S | H | I |
| E | R | R | | A | S | T | E | R | | E | T | H | I | C |
| S | S | T | | B | O | S | S | A | | S | U | E | M | E |
Mon 5/6/2019

| | | | | | | | | | | | | | | |
| --- | --- | --- | --- | --- | --- | --- | --- | --- | --- | --- | --- | --- | --- | --- |
| S | E | A | | P | E | S | T | L | E | | W | I | S | P |
| A | P | T | | A | R | A | R | A | T | | A | N | N | A |
| T | I | T | | T | E | X | A | S | R | A | N | G | E | R |
| I | D | A | H | O | | | W | H | E | W | | E | E | K |
| R | E | G | I | O | N | A | L | | | C | R | A | Z | E |
| E | M | I | T | T | E | D | | A | D | M | I | R | E | R |
| S | I | R | | | T | R | A | D | E | O | N | | | |
| | C | L | O | T | H | E | S | H | A | N | G | E | R | |
| | | | P | R | E | P | P | E | D | | | D | I | N |
| A | F | F | A | I | R | S | | R | E | S | T | I | V | E |
| D | E | A | L | S | | | M | E | R | C | U | T | I | O |
| A | R | K | | H | O | B | O | | | A | X | M | E | N |
| P | R | E | T | A | M | A | N | G | E | R | | E | R | A |
| T | E | R | I | | A | Y | E | A | Y | E | | N | A | T |
| S | T | Y | X | | R | H | Y | M | E | S | | U | S | E |
POW

Mon 2/25/2019

| | | | | | | | | | | | | | | |
| --- | --- | --- | --- | --- | --- | --- | --- | --- | --- | --- | --- | --- | --- | --- |
| S | T | L | | | | A | S | P | | C | H | A | R | M |
| H | O | O | D | | U | N | T | O | | D | A | L | E | Y |
| A | D | N | A | U | S | E | A | M | | S | W | I | P | E |
| G | O | I | N | G | S | W | I | M | M | I | N | G | L | Y |
| | | | A | L | T | | R | E | I | N | | N | Y | E |
| W | E | T | | Y | E | S | | L | A | G | S | | | |
| O | P | A | L | | E | K | E | | | L | I | S | Z | T |
| R | E | C | Y | C | L | I | N | G | C | E | N | T | E | R |
| M | E | T | R | O | | | D | U | O | | S | U | R | E |
| | | | E | L | B | A | | S | E | A | | B | O | X |
| S | O | S | | D | U | S | K | | Q | U | I | | | |
| O | U | T | O | F | T | H | E | R | U | N | N | I | N | G |
| U | S | A | G | E | | T | R | I | A | T | H | L | O | N |
| S | T | Y | L | E | | O | R | A | L | | D | I | V | A |
| A | S | S | E | T | | N | I | L | | | | E | A | T |
Tue 12/4/2018

| | | | | | | | | | | | | | | |
| --- | --- | --- | --- | --- | --- | --- | --- | --- | --- | --- | --- | --- | --- | --- |
| A | N | K | L | E | | P | A | P | A | | A | A | H | S |
| B | R | I | A | N | | A | P | O | P | | U | T | A | H |
| S | A | M | P | L | E | S | A | L | E | | R | A | V | I |
| | | | S | A | R | T | R | E | | P | E | R | O | N |
| | | S | E | C | R | E | T | S | E | R | V | I | C | E |
| A | B | I | D | E | | | | | N | E | O | | | |
| B | O | X | | S | I | M | P | L | E | S | I | M | O | N |
| C | Z | A | R | | C | A | P | E | R | | R | A | R | E |
| S | O | M | E | D | A | Y | S | O | O | N | | S | E | X |
| | | | D | O | H | | | | | I | L | O | S | T |
| S | U | D | D | E | N | L | Y | S | U | S | A | N | | |
| C | H | E | E | R | | T | E | E | N | S | Y | | | |
| R | U | I | N | | S | Y | L | V | I | A | S | Y | M | S |
| U | R | G | E | | E | R | L | E | | N | O | E | L | S |
| B | A | N | D | | A | S | S | N | | S | N | A | K | E |
Mon 10/29/2018

| | | | | | | | | | | | | | | | |
| --- | --- | --- | --- | --- | --- | --- | --- | --- | --- | --- | --- | --- | --- | --- | --- |
| G | R | A | B | | A | C | A | D | S | | T | E | S | T | Y |
| L | E | N | A | | S | O | B | E | R | | A | L | T | A | R |
| O | M | I | T | | P | U | F | F | I | N | B | O | O | K | S |
| S | A | M | O | A | | G | A | I | | A | L | I | C | E | |
| S | K | U | N | K | C | A | B | B | A | G | E | | K | O | D |
| Y | E | S | | B | A | R | | | A | S | T | R | I | D | E |
| | | | A | A | S | | A | S | H | | | A | N | D | Y |
| | Z | E | B | R | A | C | R | O | S | S | I | N | G | S | |
| B | A | L | E | | | A | M | Y | | T | N | T | | | |
| O | N | E | L | U | M | P | | | R | Y | E | | M | B | A |
| A | I | M | | P | A | N | D | A | E | X | P | R | E | S | S |
| | N | E | A | T | H | | I | L | L | | T | A | X | I | S |
| P | E | N | G | U | I | N | S | U | I | T | | B | I | D | E |
| O | S | T | E | R | | A | C | M | E | S | | A | C | E | S |
| E | S | S | E | N | | P | O | S | S | E | | T | O | S | S |
Mon 8/20/2018

| | | | | | | | | | | | | | | |
| --- | --- | --- | --- | --- | --- | --- | --- | --- | --- | --- | --- | --- | --- | --- |
| S | H | E | E | T | | C | A | M | E | L | | U | S | A |
| E | A | R | N | S | | I | N | A | N | E | | N | A | B |
| C | H | I | C | K | E | N | K | I | E | V | | S | N | L |
| T | A | C | O | | L | E | A | N | | E | T | U | D | E |
| | | | R | O | A | M | | S | T | E | R | N | | |
| | V | I | E | N | N | A | S | A | U | S | A | G | E | S |
| S | E | N | S | E | | | T | I | N | | P | H | A | T |
| A | R | F | | S | A | R | A | L | E | E | | E | T | A |
| A | S | I | A | | B | E | L | | | D | A | R | E | R |
| B | E | E | F | W | E | L | L | I | N | G | T | O | N | |
| | | L | A | H | T | I | | N | O | E | L | | | |
| H | Y | D | R | A | | A | U | T | O | | A | L | D | A |
| O | O | F | | L | O | N | D | O | N | B | R | O | I | L |
| O | Y | L | | E | P | C | O | T | | A | G | R | E | E |
| T | O | Y | | S | T | E | N | O | | D | E | E | D | S |
Tue 6/19/2018

| | | | | | | | | | | | | | | |
| --- | --- | --- | --- | --- | --- | --- | --- | --- | --- | --- | --- | --- | --- | --- |
| S | T | A | R | C | H | | B | A | S | | E | L | M | S |
| L | O | C | A | L | E | | A | L | L | S | P | I | C | E |
| U | N | I | T | A | S | | Z | O | O | T | O | P | I | A |
| R | I | D | E | S | S | H | O | T | G | U | N | | | |
| | | | S | P | I | R | O | | A | N | Y | H | O | W |
| T | S | P | | | A | S | K | I | N | | M | Y | R | A |
| R | A | I | S | I | N | | A | P | S | E | | D | D | R |
| I | N | T | E | R | | W | B | A | | S | I | R | E | N |
| G | R | E | E | K | | H | U | D | | A | T | A | R | I |
| G | E | O | | S | L | A | B | | A | U | S | T | E | N |
| E | M | U | S | | E | M | B | E | R | | | E | R | G |
| R | O | S | T | R | A | | L | A | C | E | S | | | |
| | | | R | I | F | L | E | T | H | R | O | U | G | H |
| F | I | R | E | P | L | U | G | | W | A | N | G | L | E |
| R | O | U | S | S | E | A | U | | A | S | Y | L | U | M |
| O | U | T | S | | T | U | M | | Y | E | S | Y | E | S |
Tue 6/5/2018

| | | | | | | | | | | | | | | |
| --- | --- | --- | --- | --- | --- | --- | --- | --- | --- | --- | --- | --- | --- | --- |
| | S | T | A | R | | C | A | S | T | E | | M | O | B |
| | I | O | N | A | | P | R | O | U | D | P | A | P | A |
| | B | U | T | T | E | R | F | I | N | G | E | R | E | D |
| C | E | R | I | S | E | | | L | E | E | R | I | N | G |
| A | L | D | A | | L | O | P | | | | K | N | E | E |
| L | I | A | R | S | | C | I | S | | F | E | A | R | S |
| M | U | T | T | O | N | H | E | A | D | E | D | | | |
| S | S | E | | L | O | R | E | L | E | I | | B | R | O |
| | | | H | O | N | E | Y | T | O | N | G | U | E | D |
| O | M | N | I | S | | S | E | E | | T | O | D | D | S |
| R | O | O | T | | | | D | D | S | | N | A | T | O |
| A | T | T | E | S | T | S | | | O | N | E | P | I | N |
| C | H | I | C | K | E | N | L | I | V | E | R | E | D | |
| L | E | C | H | E | R | O | U | S | | W | I | S | E | |
| E | R | E | | W | I | T | C | H | | B | L | T | S | |
Tue 4/24/2018

| | | | | | | | | | | | | | | |
| --- | --- | --- | --- | --- | --- | --- | --- | --- | --- | --- | --- | --- | --- | --- |
| D | E | P | P | | T | I | L | E | S | | S | K | I | D |
| A | C | R | E | | E | R | I | C | A | | E | I | R | E |
| B | R | E | T | E | A | S | T | O | N | E | L | L | I | S |
| S | U | P | E | R | B | | | | G | D | A | N | S | K |
| | | | | M | A | T | | H | R | E | | | | |
| | C | U | B | A | G | O | O | D | I | N | G | J | R | |
| G | A | R | R | | S | E | R | T | A | | R | A | Y | S |
| O | L | G | A | | | C | C | V | | | I | K | E | A |
| D | I | E | Z | | C | L | A | S | P | | Z | E | S | T |
| | | | I | D | R | I | S | E | L | B | A | | | |
| S | I | D | L | E | U | P | | T | U | R | B | I | N | E |
| I | C | R | I | E | D | | | | G | O | E | S | O | N |
| N | O | M | A | N | I | S | A | N | I | S | L | A | N | D |
| A | N | O | N | | T | E | N | O | N | | L | A | C | E |
| I | S | M | S | | Y | E | A | R | S | | A | C | E | D |
Wed 3/28/2018

| | | | | | | | | | | | | | | |
| --- | --- | --- | --- | --- | --- | --- | --- | --- | --- | --- | --- | --- | --- | --- |
| R | A | G | S | | A | S | I | A | N | | L | A | K | E |
| B | P | O | E | | S | C | A | L | E | M | O | D | E | L |
| G | R | E | A | T | S | A | L | T | D | E | S | E | R | T |
| | | S | L | O | A | N | | | | L | I | L | M | O |
| A | N | S | A | R | I | | A | A | A | | N | E | I | N |
| S | A | T | B | O | L | T | U | P | R | I | G | H | T | |
| O | V | A | L | | | A | R | O | M | A | | | | |
| N | E | G | E | V | | G | I | G | | N | A | D | A | L |
| | | | | A | I | S | L | E | | | L | O | G | O |
| | K | E | P | T | Q | U | I | E | T | A | B | O | U | T |
| F | A | R | O | | S | P | A | | S | N | A | R | E | S |
| O | H | A | R | E | | | | L | E | A | N | N | | |
| L | A | S | T | B | U | T | N | O | T | L | E | A | S | T |
| K | N | E | E | B | R | A | C | E | S | | S | I | N | E |
| S | E | S | S | | N | I | O | B | E | | E | L | L | E |
Thu 2/15/2018

| | | | | | | | | | | | | | | |
| --- | --- | --- | --- | --- | --- | --- | --- | --- | --- | --- | --- | --- | --- | --- |
| H | A | S | | B | A | T | H | M | A | T | | L | E | O |
| U | P | C | | A | C | R | E | A | G | E | | U | M | P |
| G | E | O | | M | A | I | L | S | I | N | | K | I | T |
| E | X | U | R | B | I | A | | E | N | A | M | E | L | S |
| | | T | O | I | | M | E | R | | M | O | M | | |
| A | R | F | S | | M | I | N | A | J | | R | A | S | P |
| L | E | I | S | | A | N | I | T | A | | E | R | T | E |
| E | R | N | | | R | I | D | I | C | | | T | A | G |
| N | U | C | L | E | I | C | | S | K | E | W | I | N | G |
| E | N | H | A | L | O | | | | S | W | A | N | K | Y |
| | | | B | O | N | D | P | A | P | E | R | | | |
| C | L | A | R | I | C | E | S | T | A | R | L | I | N | G |
| R | O | N | A | | R | A | T | E | R | | O | N | E | A |
| A | B | I | D | J | A | N | | A | R | M | C | U | R | L |
| B | E | M | O | A | N | S | | T | O | M | K | I | T | E |
| | S | A | R | G | E | | | | W | E | S | T | S | |
Tue 12/26/2017

| | | | | | | | | | | | | | | | |
| --- | --- | --- | --- | --- | --- | --- | --- | --- | --- | --- | --- | --- | --- | --- | --- |
| A | J | J | A | C | O | B | S | | A | B | S | C | E | S | S |
| P | O | R | T | A | B | L | E | | B | A | Y | A | R | E | A |
| R | E | S | O | N | A | T | E | | I | N | S | P | E | C | T |
| | | | L | A | M | | N | A | D | A | | I | C | R | Y |
| S | T | I | L | L | A | F | I | V | E | L | E | T | T | E | R |
| L | A | G | S | | | A | N | A | | | C | A | S | T | |
| E | C | O | | A | C | T | | S | P | O | I | L | | | |
| W | O | R | D | S | T | A | R | T | I | N | G | W | I | T | H |
| | | | A | I | S | L | E | | U | S | S | | R | Y | E |
| | T | A | T | A | | | I | O | S | | | P | A | P | A |
| L | O | S | A | N | D | E | N | D | I | N | G | I | N | E | R |
| A | R | A | B | | E | A | S | E | | O | L | E | | | |
| M | E | N | A | C | E | R | | S | C | O | U | T | C | A | R |
| E | R | A | S | U | R | E | | S | A | N | T | I | A | G | O |
| R | O | S | E | R | E | D | | A | B | S | E | N | T | E | E |
POW

Mon 11/20/2017

| | | | | | | | | | | | | | | |
| --- | --- | --- | --- | --- | --- | --- | --- | --- | --- | --- | --- | --- | --- | --- |
| A | N | A | P | E | S | T | | M | R | I | | D | D | S |
| R | U | B | E | L | L | A | | E | A | T | S | O | U | T |
| G | E | N | T | L | E | M | A | N | J | O | H | N | N | Y |
| O | V | E | R | | W | E | L | L | | | R | O | S | E |
| | E | G | O | S | | | L | O | S | T | A | R | T | S |
| | | A | L | U | M | N | I | | P | O | P | | | |
| A | C | T | | P | H | O | T | O | F | I | N | I | S | H |
| C | H | I | P | | O | V | E | N | | L | E | V | E | E |
| D | I | V | O | T | | A | R | C | H | | L | O | G | E |
| C | A | E | S | A | R | S | A | L | A | D | | R | A | P |
| | | | S | R | I | | T | E | T | C | H | Y | | |
| M | A | R | I | A | C | H | I | | | V | E | T | S | |
| A | R | A | B | | | O | O | H | S | | I | O | N | E |
| K | E | L | L | Y | A | N | N | E | C | O | N | W | A | Y |
| O | N | L | E | A | V | E | | M | O | L | I | E | R | E |
| S | A | Y | | K | E | Y | | S | T | E | E | R | E | D |
Mon 7/24/2017

| | | | | | | | | | | | | | | |
| --- | --- | --- | --- | --- | --- | --- | --- | --- | --- | --- | --- | --- | --- | --- |
| | W | A | S | A | B | I | | E | N | D | A | S | H | |
| F | O | R | E | M | A | N | | V | A | U | N | T | E | D |
| R | O | N | Z | O | N | I | | E | V | E | N | P | A | R |
| O | H | O | | | S | T | O | L | E | | | A | R | I |
| D | O | L | E | D | | T | O | K | | C | A | U | S | E |
| O | O | D | L | E | S | O | F | N | O | O | D | L | E | S |
| | | | F | L | O | W | | I | N | N | S | | | |
| P | E | A | | A | N | I | S | E | E | D | | S | H | E |
| L | A | I | T | Y | | N | O | V | | O | S | H | E | A |
| A | G | R | A | | A | I | D | E | D | | L | E | N | S |
| N | E | T | C | O | S | T | | L | E | S | A | B | R | E |
| E | R | R | O | R | S | | | | P | O | B | O | Y | S |
| | | A | B | B | Y | C | A | D | A | B | B | Y | | |
| G | A | V | E | | R | A | R | E | R | | I | G | G | Y |
| A | X | E | L | | I | S | L | E | T | | N | A | P | E |
| Y | E | L | L | | A | T | O | M | S | | G | N | A | T |
POW

Mon 5/15/2017

| | | | | | | | | | | | | | | | |
| --- | --- | --- | --- | --- | --- | --- | --- | --- | --- | --- | --- | --- | --- | --- | --- |
| P | E | A | R | | E | B | O | N | Y | | M | O | R | A | L |
| A | R | I | A | | B | E | N | E | S | | A | M | A | Z | E |
| C | A | M | I | N | O | R | E | A | L | | Y | E | N | T | A |
| | | | S | O | L | E | S | | | | | G | O | E | S |
| | P | R | I | V | A | T | E | E | N | T | R | A | N | C | E |
| A | L | A | N | | | | C | L | O | N | E | S | | | |
| R | E | S | E | N | D | S | | L | O | O | M | | S | P | A |
| C | A | P | T | A | I | N | F | A | N | T | A | S | T | I | C |
| S | T | Y | | G | A | U | L | | S | E | X | T | A | N | T |
| | | | F | A | R | C | E | S | | | | A | N | T | S |
| Q | W | E | R | T | Y | K | E | Y | B | O | A | R | D | S | |
| A | H | M | E | | | | | D | E | A | N | S | | | |
| T | O | A | S | T | | I | N | N | E | R | C | H | I | L | D |
| A | L | I | C | E | | S | C | E | N | E | | I | D | E | A |
| R | E | L | A | X | | T | O | Y | E | D | | P | O | N | Y |
Mon 4/17/2017

| | | | | | | | | | | | | | | |
| --- | --- | --- | --- | --- | --- | --- | --- | --- | --- | --- | --- | --- | --- | --- |
| W | D | S | | C | D | R | O | M | | A | P | B | I | O |
| I | R | A | | A | W | A | R | E | | C | L | U | C | K |
| L | U | L | U | L | E | M | O | N | | H | A | D | E | S |
| S | N | A | R | L | E | R | | | L | O | N | G | S | |
| O | K | R | A | | B | O | O | B | O | O | B | E | A | R |
| N | S | Y | N | C | | D | U | A | L | | | T | W | O |
| | | | I | O | S | | R | B | I | | R | E | S | T |
| | | P | U | P | U | P | L | A | T | T | E | R | | |
| P | R | I | M | | R | E | A | | A | I | L | | | |
| I | O | N | | | E | T | D | S | | P | A | L | E | S |
| G | O | O | G | O | O | E | Y | E | S | | P | I | T | A |
| | S | C | A | R | F | | | A | M | U | S | E | R | S |
| E | T | H | I | C | | V | U | V | U | Z | E | L | A | S |
| D | E | L | T | A | | O | T | E | R | I | | O | D | E |
| D | R | E | S | S | | N | E | R | F | S | | W | E | D |
Thu 3/2/2017

| | | | | | | | | | | | | | | |
| --- | --- | --- | --- | --- | --- | --- | --- | --- | --- | --- | --- | --- | --- | --- |
| S | P | A | | | E | S | T | O | | D | E | B | R | A |
| H | U | T | S | | S | H | I | A | | I | D | L | E | S |
| O | S | T | E | O | P | A | T | H | | S | K | U | N | K |
| W | H | A | T | F | A | M | O | U | S | P | O | E | T | |
| N | Y | C | | U | N | A | | | L | U | C | | | |
| | | H | A | S | A | N | A | M | E | T | H | A | T | S |
| T | H | E | R | E | | | C | O | P | E | | R | U | E |
| A | I | D | E | | T | A | R | O | T | | L | G | B | T |
| T | N | T | | T | A | X | I | | | S | A | Y | A | H |
| A | D | O | U | B | L | E | D | A | C | T | Y | L | | |
| | | | N | I | L | | | R | A | E | | E | V | A |
| | E | M | I | L | Y | D | I | C | K | I | N | S | O | N |
| H | A | I | T | I | | U | S | A | I | N | B | O | L | T |
| E | S | S | E | S | | M | E | D | E | | A | C | T | S |
| M | E | S | S | I | | P | E | E | R | | | K | A | Y |
POW

Fri 4/1/2016

| | | | | | | | | | | | | | | |
| --- | --- | --- | --- | --- | --- | --- | --- | --- | --- | --- | --- | --- | --- | --- |
| O | R | A | L | B | | S | O | F | T | | M | O | A | T |
| D | O | P | E | R | | C | L | O | I | S | O | N | N | E |
| D | U | E | T | O | B | U | D | G | E | T | C | U | T | S |
| S | E | D | U | C | E | D | | G | R | A | S | S | E | S |
| | | | P | A | L | | | Y | A | Y | | | | |
| U | S | S | | D | O | G | S | | C | A | S | A | B | A |
| T | H | E | N | E | W | Y | O | R | K | T | I | M | E | S |
| I | O | N | A | | | R | A | E | | | T | A | R | P |
| C | R | O | S | S | W | O | R | D | P | U | Z | Z | L | E |
| A | E | R | A | T | E | | S | O | U | P | | E | E | N |
| | | | | A | B | C | | | R | R | S | | | |
| A | N | O | S | M | I | A | | R | I | O | T | A | C | T |
| W | I | L | L | E | N | D | T | O | M | O | R | R | O | W |
| O | C | E | A | N | A | R | I | A | | T | A | E | B | O |
| L | E | S | T | | R | E | A | M | | S | W | A | B | S |
Tue 1/7/2003

| | | | | | | | | | | | | | | |
| --- | --- | --- | --- | --- | --- | --- | --- | --- | --- | --- | --- | --- | --- | --- |
| C | B | S | | R | E | V | I | L | E | | S | H | O | P |
| A | N | A | | O | L | I | V | E | R | | P | U | Z | O |
| P | A | N | A | M | A | C | A | N | A | L | A | R | A | B |
| P | I | G | L | A | T | I | N | | | A | S | T | R | O |
| | | | I | N | E | | | T | O | Y | | S | K | Y |
| G | L | O | B | | | S | L | A | M | | | | | |
| R | A | M | A | D | A | C | A | T | A | M | A | R | A | N |
| A | L | A | B | A | M | A | M | A | H | A | R | A | J | A |
| B | A | N | A | N | A | R | A | M | A | S | A | G | A | S |
| | | | | | T | E | R | I | | | L | A | R | A |
| R | P | M | | D | I | D | | | A | D | S | | | |
| E | L | O | P | E | | | C | U | T | I | E | P | I | E |
| B | A | B | A | W | A | W | A | S | A | V | A | T | A | R |
| U | Z | I | S | | C | A | M | E | R | A | | A | G | O |
| S | A | L | T | | T | H | E | S | I | S | | S | O | S |
Sun 12/8/2002

Counter Intelligence

| | | | | | | | | | | | | | | | | | | | | | | |
| --- | --- | --- | --- | --- | --- | --- | --- | --- | --- | --- | --- | --- | --- | --- | --- | --- | --- | --- | --- | --- | --- | --- |
| T | U | M | S | | | G | L | O | R | I | A | | N | O | S | A | L | E | | B | A | N |
| E | T | A | T | | N | E | U | M | A | N | N | | A | R | A | R | A | T | | U | N | E |
| M | A | Y | O | | O | A | R | S | M | A | N | | B | I | L | L | M | A | Z | S | K | I |
| P | H | 1 | N | E | 2 | R | K | | P | L | O | | I | N | T | O | | | F | I | L | L |
| L | A | S | E | R | | | | C | A | L | Y | P | S | O | S | | S | C | O | N | E | S |
| E | N | T | R | E | E | | C | O | N | | | A | C | C | | O | H | A | R | E | | |
| | | | | | L | I | Z | E | T | T | E | W | O | O | D | W | O | R | 3 | S | E | |
| M | T | S | H | A | S | T | A | | | H | I | S | | | E | L | E | M | | S | Y | L |
| C | E | L | E | B | | A | R | A | M | I | S | | I | R | A | | R | I | D | E | R | S |
| D | A | Y | S | O | 4 | L | I | V | E | S | | O | N | E | N | D | | N | O | S | E | D |
| I | C | E | S | U | P | | S | I | R | | B | O | S | S | | O | M | E | N | | | |
| | H | R | E | | I | 5 | T | O | L | D | Y | O | U | O | N | C | E | | P | F | C | |
| | | | M | E | N | A | | N | I | T | E | | L | U | I | | C | L | A | I | R | E |
| L | A | M | A | S | | M | A | I | N | S | | K | I | N | G | C | H | A | R | L | E | 6 |
| A | L | A | N | I | S | | P | C | S | | L | A | N | D | H | O | | I | D | E | S | T |
| P | A | R | | A | L | A | S | | | L | I | T | | | T | O | P | N | O | T | C | H |
| | I | T | I | S | A | B | E | A | U | T | E | O | U | 7 | I | N | G | | | | | |
| | | I | R | O | N | S | | L | L | D | | | S | U | E | | A | M | B | U | S | H |
| T | E | N | A | N | T | | G | A | S | S | E | S | U | P | | | | A | O | R | T | A |
| I | V | A | N | | | W | A | R | T | | S | E | R | | F | R | 8 | T | R | A | I | N |
| F | E | M | I | 9 | R | H | Y | M | E | | T | R | I | G | R | A | M | | I | N | N | S |
| F | R | I | | B | O | I | L | E | R | | O | V | E | R | A | R | M | | N | I | K | E |
| S | S | S | | C | O | M | E | R | S | | P | E | S | E | T | A | | | G | A | O | L |
Only the 30 most recent grids are analyzed in this view. Here are the rest:
Mon 11/4/2002

| | | | | | | | | | | | | | | |
| --- | --- | --- | --- | --- | --- | --- | --- | --- | --- | --- | --- | --- | --- | --- |
| L | I | Z | A | | S | O | M | E | | T | I | B | I | A |
| A | N | O | N | | E | T | A | L | | O | N | E | N | D |
| S | T | R | A | I | G | H | T | F | O | R | W | A | R | D |
| E | R | R | | S | U | E | S | | N | O | I | S | E | S |
| R | O | O | S | T | E | R | | P | S | S | T | | | |
| | | | P | H | D | | P | E | P | | H | A | S | H |
| S | I | X | A | M | | L | A | P | E | L | | C | U | E |
| C | O | M | M | U | N | I | T | Y | C | E | N | T | E | R |
| A | T | E | | S | E | A | T | S | | M | A | I | Z | E |
| R | A | N | T | | W | R | Y | | A | M | P | | | |
| | | | H | U | B | S | | G | R | I | S | H | A | M |
| A | S | S | I | S | I | | M | O | A | N | | E | G | O |
| C | A | T | C | H | E | S | O | F | F | G | U | A | R | D |
| E | V | O | K | E | | A | R | E | A | | F | R | E | E |
| S | E | W | E | R | | P | E | R | T | | O | D | E | S |
Wed 10/9/2002

| | | | | | | | | | | | | | | |
| --- | --- | --- | --- | --- | --- | --- | --- | --- | --- | --- | --- | --- | --- | --- |
| B | E | E | F | | A | M | O | S | | A | H | E | A | D |
| A | I | D | A | | L | I | V | E | | Z | O | R | R | O |
| I | T | E | M | | O | X | E | N | | T | R | A | C | E |
| T | H | R | E | E | H | U | N | D | R | E | D | | | |
| E | E | L | | L | A | P | S | | I | C | E | S | | |
| D | R | E | A | D | | | | P | C | S | | P | E | P |
| | | | R | E | B | E | K | A | H | | C | A | G | E |
| 1 | 2 | S | T | R | I | K | E | S | I | N | A | R | O | W |
| A | N | A | S | | J | E | R | S | E | Y | S | | | |
| M | D | S | | T | O | S | | | | N | E | R | D | S |
| | | S | E | A | U | | A | L | A | E | | E | E | O |
| | | | X | X | X | X | X | X | X | X | X | X | X | X |
| Q | U | O | T | E | | E | L | I | E | | M | A | T | E |
| E | R | R | O | R | | N | E | I | L | | A | L | E | R |
| D | I | A | L | S | | A | S | I | S | | S | L | R | S |
Mon 9/23/2002

| | | | | | | | | | | | | | | |
| --- | --- | --- | --- | --- | --- | --- | --- | --- | --- | --- | --- | --- | --- | --- |
| A | L | E | C | | R | O | M | P | S | | H | E | L | P |
| D | I | V | A | | I | N | T | R | O | | A | P | E | S |
| E | V | E | N | S | T | E | V | E | N | | N | E | T | S |
| P | E | R | D | U | E | | | S | A | D | D | E | S | T |
| T | R | Y | O | N | | A | S | T | R | A | Y | | | |
| | | | | G | A | L | L | O | | M | A | I | Z | E |
| R | A | M | P | | I | D | I | | F | E | N | D | E | R |
| E | M | I | L | | R | A | M | B | O | | D | E | A | L |
| D | E | C | A | F | S | | J | A | R | | Y | A | L | E |
| S | N | A | I | L | | M | I | K | E | S | | | | |
| | | | N | O | N | A | M | E | | T | O | D | A | Y |
| V | A | L | J | E | A | N | | | L | A | R | E | D | O |
| A | R | I | A | | S | I | L | L | Y | B | I | L | L | Y |
| N | E | O | N | | A | L | I | E | N | | O | H | I | O |
| S | A | N | E | | L | A | T | E | X | | N | I | B | S |
Mon 8/12/2002

| | | | | | | | | | | | | | | |
| --- | --- | --- | --- | --- | --- | --- | --- | --- | --- | --- | --- | --- | --- | --- |
| S | C | A | B | S | | T | A | B | S | | I | S | L | E |
| A | L | L | O | T | | E | L | A | L | | N | E | E | D |
| G | O | O | D | Y | | N | O | R | A | | A | L | O | E |
| A | T | T | Y | | S | T | U | D | M | U | F | F | I | N |
| | | | B | L | A | H | | | B | R | O | | | |
| S | T | A | L | A | G | | S | H | A | N | G | H | A | I |
| E | U | R | O | S | | C | H | I | N | | | I | N | N |
| D | R | A | W | S | T | R | I | N | G | P | A | N | T | S |
| E | B | B | | | H | O | L | D | | O | L | D | I | E |
| R | O | S | E | B | O | W | L | | D | E | P | I | C | T |
| | | | M | O | M | | | C | O | M | A | | | |
| S | T | R | I | P | M | A | L | L | S | | C | L | A | D |
| I | R | A | N | | C | L | E | O | | N | I | E | C | E |
| P | U | Z | O | | A | S | I | S | | I | N | A | N | E |
| S | E | E | R | | N | O | S | E | | P | O | K | E | R |
Mon 7/29/2002

| | | | | | | | | | | | | | | |
| --- | --- | --- | --- | --- | --- | --- | --- | --- | --- | --- | --- | --- | --- | --- |
| E | G | A | D | | S | C | R | E | W | | D | I | E | D |
| M | A | M | E | | A | R | E | N | A | | I | N | R | E |
| A | R | O | N | | R | U | B | A | D | U | B | D | U | B |
| I | D | E | A | M | A | N | | M | E | S | S | U | P | |
| L | E | B | L | A | N | C | | O | B | S | | R | T | E |
| S | N | A | I | L | | H | E | R | O | | V | A | I | L |
| | | | | A | B | E | L | | G | E | M | I | N | I |
| | R | I | N | G | A | D | I | N | G | D | I | N | G | |
| R | E | V | E | A | L | | D | E | S | I | | | | |
| O | D | E | D | | A | P | E | R | | S | U | S | H | I |
| M | S | G | | D | C | I | | F | R | O | N | T | O | N |
| | C | O | D | D | L | E | | B | A | N | K | E | R | S |
| R | A | T | A | T | A | T | T | A | T | | E | R | N | O |
| A | R | I | Z | | V | I | A | L | S | | P | E | E | L |
| P | E | T | E | | A | N | G | L | O | | T | O | T | E |
Wed 7/17/2002

| | | | | | | | | | | | | | | |
| --- | --- | --- | --- | --- | --- | --- | --- | --- | --- | --- | --- | --- | --- | --- |
| B | L | D | G | S | | S | S | W | | A | T | W | A | R |
| L | E | E | R | S | | C | H | I | | R | H | I | N | E |
| A | T | L | A | S | | R | E | D | G | I | A | N | T | S |
| S | H | U | N | | O | A | R | E | D | | N | E | H | I |
| T | A | X | D | O | D | G | E | R | S | | | B | I | Z |
| S | L | E | E | V | E | | | | | S | C | A | L | E |
| | | | | U | L | C | E | R | | E | A | R | L | S |
| | | H | E | L | L | S | A | N | G | E | L | S | | |
| C | L | O | V | E | | A | T | A | R | I | | | | |
| H | I | R | E | S | | | | | O | N | S | I | T | E |
| A | S | S | | | S | T | R | A | I | G | H | T | A | S |
| U | S | E | S | | T | O | E | I | N | | E | A | R | P |
| C | O | M | P | A | D | R | E | S | | W | I | L | M | A |
| E | M | A | I | L | | M | D | L | | E | L | I | A | N |
| R | E | N | T | S | | E | Y | E | | D | A | C | C | A |
Wed 7/3/2002

| | | | | | | | | | | | | | | |
| --- | --- | --- | --- | --- | --- | --- | --- | --- | --- | --- | --- | --- | --- | --- |
| S | C | R | I | P | | B | A | S | H | | L | A | D | Y |
| H | A | I | K | U | | A | N | T | E | | O | L | E | O |
| I | N | D | E | P | E | N | D | E | N | C | E | D | A | Y |
| N | E | E | | I | Q | S | | P | R | O | B | O | N | O |
| | | | F | L | U | | G | O | I | N | | | | |
| T | A | P | A | | I | R | O | N | | J | A | F | F | E |
| O | L | E | S | | N | I | L | | L | O | R | E | A | L |
| S | T | A | T | U | E | O | F | L | I | B | E | R | T | Y |
| C | E | L | E | B | S | | P | E | P | | T | R | E | S |
| A | R | E | N | A | | T | R | I | S | | H | Y | D | E |
| | | | | N | E | R | O | | Y | M | A | | | |
| A | T | I | N | G | L | E | | A | N | A | | E | E | L |
| J | U | L | Y | I | V | M | D | C | C | L | X | X | V | I |
| A | B | L | E | | I | O | N | E | | T | E | P | E | E |
| R | E | S | T | | S | R | A | S | | A | D | O | R | N |
Thu 5/30/2002

| | | | | | | | | | | | | | | |
| --- | --- | --- | --- | --- | --- | --- | --- | --- | --- | --- | --- | --- | --- | --- |
| D | I | P | | | B | R | A | | P | U | B | L | I | C |
| O | N | U | E | | O | A | S | | S | P | L | I | C | E |
| C | A | P | N | R | U | N | H | | T | R | A | N | E | D |
| | | | L | U | N | H | E | S | | E | N | O | R | E |
| P | A | N | | L | E | O | | A | M | A | H | L | | |
| E | R | O | D | E | S | | C | L | A | R | E | N | E | |
| R | A | N | I | D | | C | H | I | T | S | | E | X | T |
| E | B | O | N | | T | H | A | N | E | | O | N | T | O |
| Z | I | N | | P | R | A | N | E | | F | I | T | I | N |
| | C | U | R | R | E | N | Y | | S | I | L | E | N | E |
| | | R | E | E | S | E | | S | E | A | | R | T | S |
| D | O | R | I | C | | L | A | T | E | N | Y | | | |
| S | T | E | N | I | L | | R | A | T | E | D | N | 1 | 7 |
| C | O | N | U | S | S | | I | N | H | | S | A | A | B |
| S | E | E | R | E | D | | D | E | E | | | A | M | C |
Mon 5/6/2002

| | | | | | | | | | | | | | | |
| --- | --- | --- | --- | --- | --- | --- | --- | --- | --- | --- | --- | --- | --- | --- |
| A | T | A | R | I | | S | N | I | P | | L | U | S | H |
| R | O | B | I | N | | T | A | D | A | | A | R | E | A |
| K | N | U | C | K | L | E | S | A | N | D | W | I | C | H |
| S | I | T | E | | E | P | A | | T | R | Y | S | T | S |
| | | | C | O | M | O | | W | H | E | E | | | |
| | S | L | A | P | O | N | T | H | E | W | R | I | S | T |
| S | P | O | K | E | N | | H | E | R | | | N | C | O |
| T | I | R | E | D | | J | E | T | | A | S | T | R | O |
| A | C | E | | | O | A | T | | C | L | A | R | E | T |
| B | E | N | D | I | N | G | A | N | E | L | B | O | W | |
| | | | I | D | O | S | | E | L | S | E | | | |
| P | A | R | L | O | R | | A | T | L | | R | E | N | T |
| S | H | O | U | L | D | E | R | H | O | L | S | T | E | R |
| S | O | O | T | | E | R | I | E | | P | A | R | E | E |
| T | Y | K | E | | R | E | A | R | | S | W | E | D | E |
Mon 4/22/2002

| | | | | | | | | | | | | | | |
| --- | --- | --- | --- | --- | --- | --- | --- | --- | --- | --- | --- | --- | --- | --- |
| W | O | O | D | | P | E | W | S | | B | O | Z | O | S |
| O | H | N | O | | O | X | E | N | | A | T | A | R | I |
| M | I | L | E | | L | U | L | U | | M | O | N | E | T |
| B | O | Y | S | W | I | L | L | B | E | B | O | Y | S | |
| | | | T | A | C | T | | | A | I | L | | | |
| A | D | M | I | R | E | | A | D | S | | E | S | P | N |
| C | R | A | M | S | | S | L | E | E | P | | T | O | E |
| H | O | P | E | A | G | A | I | N | S | T | H | O | P | E |
| O | W | L | | W | A | G | E | S | | B | A | R | E | D |
| O | N | E | S | | M | A | N | | F | O | L | K | S | Y |
| | | | A | T | M | | | G | R | A | F | | | |
| | L | I | V | E | A | N | D | L | E | T | L | I | V | E |
| C | O | R | A | L | | C | E | O | S | | I | D | E | A |
| U | S | A | G | E | | A | L | A | N | | F | L | A | T |
| E | S | S | E | X | | A | L | T | O | | E | E | L | S |
Fri 4/5/2002

| | | | | | | | | | | | | | | |
| --- | --- | --- | --- | --- | --- | --- | --- | --- | --- | --- | --- | --- | --- | --- |
| A | F | C | | P | E | C | | C | H | A | I | S | E | S |
| I | L | O | V | E | L | A | | H | A | R | B | O | R | S |
| R | A | R | E | G | A | S | | E | S | T | E | F | A | N |
| A | G | R | A | | P | U | R | R | | H | A | A | S | |
| C | O | O | L | A | S | A | C | U | C | U | M | B | E | R |
| E | N | D | | B | E | L | A | B | O | R | | E | R | A |
| | S | E | A | L | | | V | I | M | | M | D | S | E |
| | | | P | E | P | S | I | C | O | L | A | | | |
| E | S | T | O | | E | T | C | | | O | D | I | N | |
| G | T | O | | B | O | A | T | M | A | N | | N | U | S |
| G | E | T | S | I | N | T | O | A | P | I | C | K | L | E |
| | P | A | L | S | | E | R | L | E | | U | N | L | V |
| L | O | S | E | O | U | T | | A | M | B | R | O | S | E |
| A | N | T | E | N | N | A | | W | E | B | S | T | E | R |
| D | E | E | P | S | I | X | | I | N | C | | S | T | E |
Mon 3/11/2002

| | | | | | | | | | | | | | | |
| --- | --- | --- | --- | --- | --- | --- | --- | --- | --- | --- | --- | --- | --- | --- |
| Z | E | T | A | | B | U | N | T | | A | R | G | O | T |
| I | V | A | N | | O | N | C | E | | G | E | O | D | E |
| N | E | X | T | | S | T | O | R | A | G | E | B | I | N |
| C | R | I | S | I | S | I | S | I | S | I | S | I | N | |
| | | | | B | E | E | | | T | E | E | | | |
| A | C | R | O | S | S | | O | O | H | S | | R | A | M |
| T | R | I | K | E | | S | H | I | M | | P | O | T | S |
| B | A | N | A | N | A | N | A | N | A | N | A | M | E | D |
| A | N | D | Y | | P | A | R | K | | E | I | E | I | O |
| Y | E | S | | P | I | P | E | | S | A | L | O | N | S |
| | | | S | H | E | | | L | E | T | | | | |
| | R | O | C | O | C | O | C | O | C | O | C | O | P | Y |
| S | E | N | A | T | E | R | A | C | E | | O | H | I | O |
| I | N | T | R | O | | B | R | A | D | | O | N | L | Y |
| R | O | O | F | S | | S | A | L | E | | P | O | L | O |
Tue 2/26/2002

| | | | | | | | | | | | | | | |
| --- | --- | --- | --- | --- | --- | --- | --- | --- | --- | --- | --- | --- | --- | --- |
| J | A | M | I | E | | P | A | S | T | E | | I | M | P |
| A | T | O | L | L | | E | S | Q | U | E | | D | A | R |
| M | O | U | L | I | N | R | O | U | G | E | | A | R | I |
| S | P | E | W | | O | T | R | A | | | W | H | I | Z |
| | | | I | N | T | H | E | B | E | D | R | O | O | M |
| F | R | A | N | C | O | | | | R | U | E | | | |
| L | O | R | D | O | F | T | H | E | R | I | N | G | S | |
| U | M | A | | | | A | O | L | | | | R | I | O |
| | A | B | E | A | U | T | I | F | U | L | M | I | N | D |
| | | | D | C | L | | | | S | T | A | T | E | D |
| A | C | A | D | E | M | Y | A | W | A | R | D | | | |
| Z | A | N | Y | | | E | L | O | I | | E | D | G | E |
| T | I | N | | G | O | S | F | O | R | D | P | A | R | K |
| E | R | E | | A | N | N | I | E | | V | A | L | U | E |
| C | O | X | | B | O | O | E | D | | D | R | I | B | S |
Thu 2/21/2002

| | | | | | | | | | | | | | | |
| --- | --- | --- | --- | --- | --- | --- | --- | --- | --- | --- | --- | --- | --- | --- |
| J | U | L | | M | P | S | | | | R | A | N | A | T |
| O | N | O | | O | A | H | U | | S | O | N | O | M | A |
| B | E | W | A | R | Y | O | F | | C | U | T | U | P | S |
| | A | N | Y | O | N | E | W | H | O | G | I | V | E | S |
| S | T | E | R | N | E | | | A | L | E | | E | R | E |
| R | E | C | | | | P | I | N | A | | G | A | E | L |
| A | N | K | L | E | | E | N | O | R | M | O | U | S | |
| | | | Y | O | U | A | D | V | I | C | E | | | |
| | C | R | O | S | S | T | I | E | | D | R | I | E | D |
| R | O | A | N | | U | B | E | R | | | | N | Y | U |
| O | C | T | | O | R | O | | | A | B | A | S | E | D |
| T | H | A | T | B | E | G | I | N | S | W | I | T | H | |
| A | L | T | A | I | R | | B | E | W | A | R | Y | O | F |
| R | E | A | L | E | S | | M | E | A | N | | L | O | O |
| Y | A | T | E | S | | | | D | N | A | | E | K | E |
Mon 2/11/2002

| | | | | | | | | | | | | | | |
| --- | --- | --- | --- | --- | --- | --- | --- | --- | --- | --- | --- | --- | --- | --- |
| A | L | P | H | A | | T | A | L | L | | A | J | A | R |
| B | E | A | U | T | | O | R | E | O | | M | U | L | E |
| U | N | I | T | E | D | K | I | N | G | D | O | M | O | F |
| T | O | N | | | C | Y | D | | | D | U | P | E | S |
| | | T | A | B | O | O | | A | T | A | R | I | | |
| U | P | T | U | R | N | | Q | U | A | Y | | N | B | A |
| N | E | H | R | U | | P | U | N | T | | | J | A | N |
| G | R | E | A | T | B | R | I | T | A | I | N | A | N | D |
| E | S | T | | | A | I | L | S | | V | I | C | A | R |
| R | E | O | | F | A | C | T | | H | E | C | K | L | E |
| | | W | H | I | S | K | | J | O | S | E | F | | |
| U | L | N | A | S | | | E | A | U | | | L | A | O |
| N | O | R | T | H | E | R | N | I | R | E | L | A | N | D |
| T | R | E | E | | W | A | I | L | | Y | E | S | N | O |
| O | D | D | S | | E | N | D | S | | E | T | H | E | R |
Mon 1/21/2002

| | | | | | | | | | | | | | | |
| --- | --- | --- | --- | --- | --- | --- | --- | --- | --- | --- | --- | --- | --- | --- |
| O | S | L | O | | C | H | E | F | | M | A | M | B | O |
| A | K | I | N | | A | U | T | O | | A | D | I | E | U |
| T | E | N | C | O | M | M | A | N | D | M | E | N | T | S |
| S | W | E | E | P | E | A | | T | E | M | P | E | S | T |
| | | | | T | O | N | E | | F | A | T | | | |
| H | A | D | T | O | | E | X | C | E | L | | R | A | P |
| A | T | R | I | U | M | | H | U | N | | P | O | R | E |
| T | W | E | N | T | Y | Q | U | E | S | T | I | O | N | S |
| E | A | S | Y | | S | U | M | | E | A | T | S | A | T |
| D | R | S | | S | T | E | E | R | | M | A | T | Z | O |
| | | | S | U | E | | S | A | V | E | | | | |
| A | S | T | A | I | R | E | | M | I | S | T | A | K | E |
| T | H | I | R | T | Y | S | O | M | E | T | H | I | N | G |
| M | A | N | G | O | | S | L | E | W | | O | R | E | O |
| S | H | E | E | R | | O | D | D | S | | R | Y | E | S |
Mon 1/7/2002

| | | | | | | | | | | | | | | |
| --- | --- | --- | --- | --- | --- | --- | --- | --- | --- | --- | --- | --- | --- | --- |
| D | A | I | S | | S | I | A | M | | S | W | E | P | T |
| E | L | M | O | | O | N | L | Y | | E | E | R | I | E |
| W | O | U | L | D | N | T | I | T | B | E | N | I | C | E |
| Y | E | S | D | E | A | R | | H | O | T | T | E | A | |
| | | | | P | R | O | F | | W | O | O | | | |
| D | A | S | H | E | S | | A | T | L | | N | A | P | E |
| E | T | H | A | N | | E | T | H | E | R | | G | A | S |
| C | O | U | L | D | N | T | C | A | R | E | L | E | S | S |
| A | L | L | | S | A | T | I | N | | D | A | N | T | E |
| F | L | A | G | | G | A | T | | A | M | Y | T | A | N |
| | | | E | T | A | | Y | O | R | E | | | | |
| | I | N | T | E | N | D | | L | E | A | P | D | A | Y |
| Y | O | U | S | H | O | U | L | D | N | T | H | A | V | E |
| A | N | N | I | E | | L | E | I | A | | I | R | O | N |
| P | A | S | T | E | | L | I | E | S | | L | E | N | S |
Tue 12/25/2001

| | | | | | | | | | | | | | | |
| --- | --- | --- | --- | --- | --- | --- | --- | --- | --- | --- | --- | --- | --- | --- |
| S | E | L | E | S | | C | H | A | P | | H | A | M | S |
| A | T | E | S | T | | H | O | J | O | | A | R | I | A |
| L | A | T | T | E | | A | L | A | N | | G | I | S | T |
| | | H | A | L | F | S | E | R | I | O | U | S | L | Y |
| A | N | A | | M | O | M | | | E | X | E | T | E | R |
| T | O | R | P | O | R | | D | E | S | I | | A | D | S |
| E | D | G | E | | | D | E | L | U | D | E | | | |
| | S | Y | R | U | P | O | F | I | P | E | C | A | C | |
| | | | U | S | A | G | E | S | | | H | I | L | L |
| I | D | O | | U | S | S | R | | H | O | O | R | A | Y |
| N | O | R | W | A | Y | | | F | E | D | | D | Y | E |
| V | O | W | E | L | S | I | N | O | R | D | E | R | | |
| A | B | E | L | | T | O | E | S | | E | R | I | C | A |
| D | I | L | L | | E | W | E | S | | S | M | E | A | R |
| E | E | L | S | | M | A | D | E | | T | A | S | T | E |
Wed 12/12/2001

| | | | | | | | | | | | | | | |
| --- | --- | --- | --- | --- | --- | --- | --- | --- | --- | --- | --- | --- | --- | --- |
| J | U | I | C | Y | | R | O | A | M | | C | B | E | R |
| A | P | L | U | S | | E | Z | R | A | | H | I | R | E |
| C | A | L | L | L | L | L | A | T | E | | A | G | E | S |
| K | T | E | L | | E | A | R | | | E | L | E | C | T |
| E | R | G | | P | I | C | K | K | K | K | K | A | T | Y |
| T | E | A | R | O | S | E | | R | I | G | | S | O | L |
| S | E | L | I | G | | | A | I | D | | E | Y | R | E |
| | | | B | O | S | S | S | S | S | T | S | | | |
| M | O | S | S | | P | T | A | | | W | A | I | S | T |
| I | R | E | | C | E | Y | | P | L | A | I | N | T | S |
| S | I | X | X | X | X | X | R | A | Y | S | | P | O | E |
| T | O | T | A | L | | | O | R | R | | P | L | O | T |
| A | L | E | C | | I | O | W | A | A | A | A | A | D | S |
| K | E | T | T | | B | R | E | D | | O | N | C | U | E |
| E | S | S | O | | M | O | D | E | | K | E | E | P | S |
Sat 12/1/2001

| | | | | | | | | | | | | | | |
| --- | --- | --- | --- | --- | --- | --- | --- | --- | --- | --- | --- | --- | --- | --- |
| S | A | M | S | P | A | D | E | | M | A | M | B | O | S |
| T | R | A | I | L | M | I | X | | O | R | I | E | N | T |
| E | A | R | P | I | E | C | E | | S | E | N | E | C | A |
| A | R | I | | E | N | E | M | I | E | S | | F | E | R |
| K | A | N | E | | | S | P | R | Y | | S | C | O | W |
| S | T | A | L | K | S | | T | I | S | | L | A | V | A |
| | | | G | N | E | I | S | S | | B | I | K | E | R |
| S | C | O | R | I | N | G | | E | L | O | P | E | R | S |
| T | O | L | E | T | | O | B | S | E | S | S | | | |
| A | C | D | C | | S | T | A | | S | C | O | P | E | S |
| N | A | T | O | | M | I | B | S | | | N | A | V | E |
| D | C | I | | W | E | T | B | A | R | S | | T | O | V |
| P | O | M | M | E | L | | I | L | I | K | E | I | K | E |
| A | L | E | A | S | T | | T | V | D | I | N | N | E | R |
| T | A | R | O | T | S | | T | E | S | T | C | A | S | E |
Mon 11/19/2001

| | | | | | | | | | | | | | | |
| --- | --- | --- | --- | --- | --- | --- | --- | --- | --- | --- | --- | --- | --- | --- |
| G | U | L | P | | S | W | A | T | H | | M | E | T | S |
| O | P | I | E | | C | H | I | N | A | | A | L | O | E |
| B | O | L | T | F | R | O | M | T | H | E | B | L | U | E |
| I | N | T | E | R | I | M | | | | L | E | E | R | S |
| | | | R | I | P | | F | R | A | I | L | | | |
| E | C | H | O | | T | A | L | O | N | | L | A | B | S |
| T | R | A | S | H | | R | O | D | E | O | | D | I | P |
| H | A | V | E | A | S | C | R | E | W | L | O | O | S | E |
| E | V | E | | G | O | T | I | N | | E | L | B | O | W |
| R | E | N | T | | F | I | S | T | S | | D | E | N | S |
| | | | R | E | A | C | T | | H | E | M | | | |
| A | F | L | A | T | | | | C | O | R | O | L | L | A |
| D | E | A | D | A | S | A | D | O | O | R | N | A | I | L |
| D | A | V | E | | A | T | A | R | I | | E | M | M | A |
| S | T | A | R | | Y | E | M | E | N | | Y | E | A | S |
Fri 10/26/2001

| | | | | | | | | | | | | | | |
| --- | --- | --- | --- | --- | --- | --- | --- | --- | --- | --- | --- | --- | --- | --- |
| | P | H | O | E | B | E | | I | M | P | O | R | T | |
| M | A | I | L | B | O | X | | M | A | E | W | E | S | T |
| A | R | T | D | E | C | O | | P | S | A | N | D | Q | S |
| R | A | H | | R | A | T | P | A | C | K | | H | U | E |
| I | D | E | S | T | | I | I | I | | S | W | E | A | T |
| S | E | R | A | | S | C | A | R | S | | E | A | R | S |
| T | R | E | L | L | I | S | | S | T | A | N | D | E | E |
| | | | A | I | D | | | | O | T | T | | | |
| Q | U | I | Z | Z | E | S | | S | O | M | A | L | I | A |
| A | N | N | A | | A | P | P | A | L | | P | E | R | U |
| N | L | E | R | S | | U | S | N | | M | E | S | A | S |
| T | O | R | | A | C | R | I | D | L | Y | | O | N | T |
| A | C | T | U | P | O | N | | B | O | L | O | T | I | E |
| S | K | I | P | O | L | E | | A | G | A | K | H | A | N |
| | S | A | C | R | E | D | | G | O | R | D | O | N | |
Tue 10/9/2001

| | | | | | | | | | | | | | | |
| --- | --- | --- | --- | --- | --- | --- | --- | --- | --- | --- | --- | --- | --- | --- |
| C | P | A | S | | O | N | S | E | T | | A | S | I | S |
| H | E | R | E | | P | E | K | O | E | | G | E | N | A |
| A | S | C | E | R | T | A | I | N | S | | A | C | T | V |
| D | O | S | S | I | E | R | | | T | I | P | T | O | E |
| | | | O | L | D | S | A | W | | T | E | A | | |
| O | N | C | U | E | | | N | A | P | A | | R | A | H |
| M | E | A | T | | S | E | A | G | A | L | | I | R | A |
| A | P | R | | S | U | R | G | E | R | Y | | A | I | R |
| H | A | T | | H | E | A | R | S | E | | G | N | A | T |
| A | L | E | | E | S | T | A | | | H | E | S | S | E |
| | | S | I | R | | O | M | E | L | E | T | | | |
| C | H | I | S | E | L | | | M | A | R | I | M | B | A |
| H | E | A | L | | I | S | A | A | C | S | T | E | R | N |
| A | N | N | E | | M | O | V | I | E | | O | M | I | T |
| P | S | S | T | | O | P | A | L | S | | N | O | T | E |
Fri 9/28/2001

| | | | | | | | | | | | | | | |
| --- | --- | --- | --- | --- | --- | --- | --- | --- | --- | --- | --- | --- | --- | --- |
| R | A | T | E | D | R | | | L | E | T | S | O | F | F |
| A | D | O | N | A | I | S | | A | W | A | I | T | E | D |
| R | E | P | A | S | T | E | | N | O | X | Z | E | M | A |
| E | L | A | M | | T | R | E | K | K | I | E | | | |
| R | A | Z | O | R | | A | X | E | S | | S | T | L | O |
| | | Q | U | E | | P | Q | R | | W | U | H | A | N |
| | P | U | R | L | I | E | U | | T | O | P | E | K | A |
| A | L | A | | I | N | S | I | D | E | R | | B | E | N |
| B | A | R | B | E | D | | S | A | N | D | E | R | S | |
| B | Y | T | E | S | | S | I | M | | E | L | O | | |
| R | A | Z | Z | | S | E | T | A | | D | E | N | C | H |
| | | | I | C | K | I | E | S | T | | A | X | L | E |
| S | E | X | Q | U | I | Z | | K | W | A | N | Z | A | S |
| S | O | L | U | B | L | E | | S | A | L | O | O | N | S |
| R | E | V | E | A | L | S | | | S | T | R | O | K | E |
Mon 9/17/2001

| | | | | | | | | | | | | | | |
| --- | --- | --- | --- | --- | --- | --- | --- | --- | --- | --- | --- | --- | --- | --- |
| M | A | C | H | | | A | L | E | E | | R | I | F | E |
| A | T | L | A | S | | B | E | D | E | | E | V | I | L |
| T | H | E | S | Q | U | E | A | K | Y | W | H | E | E | L |
| H | E | A | T | U | P | | H | O | O | H | A | | | |
| I | N | T | E | A | R | S | | C | R | Y | B | A | B | Y |
| S | A | S | | L | O | A | T | H | E | S | | V | I | A |
| | | | S | L | O | S | H | | | | R | I | T | Z |
| | G | E | T | S | T | H | E | G | R | E | A | S | E | |
| J | U | D | Y | | | | D | I | A | R | Y | | | |
| A | R | A | | S | W | E | A | R | T | O | | T | I | O |
| S | U | M | A | T | R | A | | D | E | S | C | E | N | D |
| | | | G | U | E | S | T | | D | I | O | N | N | E |
| S | I | L | E | N | C | E | I | S | G | O | L | D | E | N |
| I | C | O | N | | K | U | N | G | | N | O | T | E | S |
| N | E | X | T | | S | P | A | T | | | R | O | D | E |
Mon 9/3/2001

| | | | | | | | | | | | | | | |
| --- | --- | --- | --- | --- | --- | --- | --- | --- | --- | --- | --- | --- | --- | --- |
| C | Z | A | R | | I | T | E | M | | D | A | T | E | S |
| R | A | G | U | | G | A | M | E | | R | O | A | S | T |
| A | I | R | S | | U | N | I | T | | A | L | L | A | Y |
| G | R | E | T | N | A | G | R | E | E | N | | L | I | X |
| S | E | E | | O | N | O | | | X | O | U | T | | |
| | | | O | F | A | S | O | R | T | | N | A | C | L |
| S | A | L | S | A | | | F | U | R | | C | L | U | E |
| T | R | A | C | T | O | R | T | R | A | I | L | E | R | S |
| A | L | T | A | | R | O | E | | | N | E | S | T | S |
| B | O | E | R | | A | W | N | I | N | G | S | | | |
| | | L | S | A | T | | | S | O | O | | P | T | A |
| M | I | A | | N | E | W | P | O | R | T | N | E | W | S |
| I | D | T | A | G | | H | A | M | M | | A | D | O | S |
| S | E | I | N | E | | A | R | E | A | | T | A | P | E |
| C | A | N | A | L | | T | E | R | N | | E | L | M | S |
Thu 8/23/2001

| | | | | | | | | | | | | | | |
| --- | --- | --- | --- | --- | --- | --- | --- | --- | --- | --- | --- | --- | --- | --- |
| R | O | A | S | T | | G | I | B | B | | E | D | G | E |
| O | N | C | U | E | | O | L | E | O | | S | E | E | N |
| V | E | T | B | L | A | N | K | E | T | | C | L | A | D |
| E | A | S | T | | V | E | A | L | C | H | A | I | R | S |
| | | | O | M | A | R | | I | H | O | P | | | |
| A | C | U | T | E | | S | A | N | | L | E | A | P | S |
| D | A | M | A | T | O | | R | E | E | D | | F | A | A |
| V | I | A | L | E | D | V | E | S | T | S | H | O | W | S |
| I | R | S | | O | D | I | N | | S | W | O | O | N | S |
| L | O | S | E | R | | T | A | G | | A | R | T | S | Y |
| | | | M | I | T | T | | H | A | Y | S | | | |
| V | I | N | E | C | O | O | L | E | R | | H | E | A | P |
| I | B | A | R | | G | R | E | T | A | G | A | R | B | O |
| L | E | V | I | | A | I | N | T | | A | C | M | E | S |
| A | X | E | L | | S | O | S | O | | S | K | A | T | E |
Sun 8/5/2001

HOMONAMES

| | | | | | | | | | | | | | | | | | | | | |
| --- | --- | --- | --- | --- | --- | --- | --- | --- | --- | --- | --- | --- | --- | --- | --- | --- | --- | --- | --- | --- |
| P | I | C | A | B | O | | A | B | O | I | L | | S | O | W | S | | J | C | T |
| I | N | D | I | R | A | | M | U | N | R | O | | P | R | O | S | P | E | R | O |
| C | A | R | R | Y | F | I | S | S | U | R | E | | H | A | R | R | O | W | E | D |
| | | | | N | I | N | T | H | S | | W | R | E | C | K | S | R | E | A | D |
| | P | R | E | | S | K | E | E | | P | E | A | R | L | | | E | L | M | |
| J | E | A | N | S | H | A | L | L | O | T | | P | E | E | R | E | S | S | | |
| A | K | I | T | A | | | | | D | A | B | | | S | I | X | | F | A | N |
| M | O | T | O | R | | A | E | R | O | S | O | L | S | | A | T | T | I | L | A |
| B | E | T | M | I | D | D | L | E | R | | Z | E | A | L | | O | R | F | E | O |
| | | | | | R | O | O | T | | R | O | B | B | I | N | L | E | E | C | H |
| | M | C | N | A | I | R | | I | N | U | S | E | | M | E | S | S | R | S | |
| F | I | L | L | S | P | E | C | T | E | R | | A | M | I | E | | | | | |
| O | M | A | R | S | | S | A | L | E | | C | U | R | T | R | U | S | T | L | E |
| N | E | W | B | I | E | | R | E | D | R | A | F | T | S | | R | E | O | I | L |
| Z | O | E | | G | E | R | | | S | U | P | | | | | A | T | A | L | L |
| | | D | A | N | K | E | S | T | | D | O | C | K | H | O | L | I | D | A | Y |
| | A | R | B | | | D | H | A | B | I | | L | O | O | M | | N | Y | C | |
| K | N | E | E | L | S | B | O | R | E | | C | O | R | N | E | T | | | | |
| A | G | I | T | A | T | O | R | | G | Y | M | N | E | I | G | H | B | O | R | S |
| R | U | N | S | R | I | O | T | | E | A | V | E | S | | A | R | A | R | A | T |
| O | S | S | | A | R | K | S | | T | R | I | S | H | | S | U | R | R | E | Y |
Mon 7/16/2001

| | | | | | | | | | | | | | | |
| --- | --- | --- | --- | --- | --- | --- | --- | --- | --- | --- | --- | --- | --- | --- |
| C | O | L | A | | S | P | R | I | G | | S | T | U | D |
| O | M | A | N | | T | R | A | C | E | | L | E | N | O |
| S | N | I | T | | R | O | G | E | T | | E | R | I | C |
| T | I | R | A | M | I | S | U | | S | M | A | R | T | S |
| | | | C | O | N | E | | P | L | A | Z | A | | |
| T | Y | P | I | N | G | | P | R | O | T | E | C | T | S |
| H | A | R | D | | | A | L | I | S | T | | O | O | H |
| A | L | I | | A | L | D | E | N | T | E | | T | W | A |
| R | I | M | | S | A | D | A | T | | | I | T | E | M |
| P | E | A | F | O | W | L | S | | M | E | D | A | L | S |
| | | D | A | N | C | E | | P | E | T | E | | | |
| L | I | O | N | E | L | | B | E | L | C | A | N | T | O |
| I | S | N | T | | E | R | A | T | O | | M | E | O | W |
| P | E | N | A | | R | A | B | A | T | | A | M | E | N |
| S | E | A | N | | K | N | E | L | T | | N | O | D | S |
Thu 7/5/2001

| | | | | | | | | | | | | | | |
| --- | --- | --- | --- | --- | --- | --- | --- | --- | --- | --- | --- | --- | --- | --- |
| I | S | H | | R | O | C | K | E | T | | M | C | M | L |
| R | C | A | | A | T | H | O | M | E | | I | L | S | A |
| I | R | T | | S | T | A | R | T | S | | C | A | T | W |
| S | E | A | S | H | O | R | E | | T | S | A | R | | |
| H | A | R | E | | M | W | A | N | D | C | H | I | L | D |
| W | K | I | N | D | | | | O | R | A | | S | A | O |
| | | | S | I | R | | A | N | I | L | | S | Y | N |
| | W | H | E | N | A | M | L | O | V | E | S | A | W | |
| R | A | E | | N | Y | S | E | | E | N | C | | | |
| T | W | A | | E | L | O | | | | E | A | S | T | M |
| E | A | T | D | R | I | N | K | M | W | | N | C | A | A |
| | | S | O | S | O | | R | U | L | E | S | O | U | T |
| M | T | E | L | | T | S | U | R | I | S | | O | R | E |
| G | O | A | T | | T | O | P | E | K | A | | T | U | E |
| O | W | L | S | | A | B | A | S | E | S | | S | S | S |
Tue 6/5/2001

| | | | | | | | | | | | | | | |
| --- | --- | --- | --- | --- | --- | --- | --- | --- | --- | --- | --- | --- | --- | --- |
| A | L | S | O | | E | S | T | A | | E | S | S | E | N |
| L | O | I | T | E | R | E | R | S | | E | N | U | R | E |
| A | U | R | O | R | A | A | U | S | T | R | A | L | I | S |
| S | T | E | E | R | | L | E | N | O | | R | T | E | S |
| | | | | O | A | S | | | A | R | E | A | | |
| | S | I | L | L | S | | T | A | T | I | | N | E | E |
| A | T | N | O | | T | O | O | T | | L | E | A | S | T |
| R | U | S | S | I | A | N | R | O | U | L | E | T | T | E |
| T | N | U | T | S | | T | O | I | L | | R | E | E | S |
| S | T | L | | E | S | O | S | | N | O | O | S | E | |
| | | A | S | E | A | | | O | A | R | | | | |
| A | L | T | E | | L | E | N | A | | A | L | L | I | N |
| T | R | I | N | I | T | R | O | T | O | L | U | E | N | E |
| R | O | O | S | T | | T | E | E | N | S | I | E | S | T |
| A | N | N | E | S | | E | L | S | E | | S | S | T | S |
Mon 4/30/2001

| | | | | | | | | | | | | | | |
| --- | --- | --- | --- | --- | --- | --- | --- | --- | --- | --- | --- | --- | --- | --- |
| O | A | F | | B | A | T | | | C | A | L | I | F | |
| H | M | O | | A | M | O | S | | E | L | E | V | E | N |
| M | A | C | A | R | E | N | A | | S | O | N | A | T | A |
| S | T | I | C | K | S | A | N | D | S | T | O | N | E | S |
| | | | T | A | I | L | F | I | N | | | A | S | H |
| P | R | E | S | T | O | | O | R | A | T | E | | | |
| A | I | R | | | W | I | R | E | | A | L | O | H | A |
| S | T | A | R | S | A | N | D | S | T | R | I | P | E | S |
| S | E | T | U | P | | H | A | T | H | | | A | R | K |
| | | | M | A | Y | A | N | | O | O | D | L | E | S |
| A | R | C | | | A | N | D | O | R | R | A | | | |
| S | O | U | P | A | N | D | S | A | N | D | W | I | C | H |
| A | T | R | I | S | K | | O | R | I | E | N | T | E | D |
| P | O | I | N | T | E | | N | E | E | R | | E | D | T |
| | R | O | S | I | E | | | D | R | S | | R | E | V |
Mon 4/16/2001

| | | | | | | | | | | | | | | |
| --- | --- | --- | --- | --- | --- | --- | --- | --- | --- | --- | --- | --- | --- | --- |
| C | O | L | A | | E | M | I | R | | G | A | P | E | S |
| O | P | A | L | | M | I | C | E | | E | L | I | Z | A |
| P | U | B | L | I | C | D | E | F | E | N | D | E | R | S |
| E | S | S | | N | E | S | S | | R | I | A | T | A | S |
| | | | S | T | E | T | | H | O | E | S | | | |
| B | A | I | T | E | D | | H | I | T | S | | O | D | E |
| O | R | D | E | R | | S | A | R | I | | A | V | I | S |
| F | I | L | M | N | O | I | R | A | C | T | R | E | S | S |
| F | E | E | S | | I | T | E | M | | S | I | N | C | E |
| O | L | D | | S | L | U | M | | S | E | A | S | O | N |
| | | | S | E | E | P | | H | O | T | S | | | |
| A | N | S | W | E | R | | P | O | L | S | | T | O | E |
| P | E | T | E | R | S | T | U | Y | V | E | S | A | N | T |
| E | R | O | D | E | | E | R | L | E | | E | X | E | C |
| S | O | W | E | D | | N | E | E | D | | W | I | S | H |
Mon 4/2/2001

| | | | | | | | | | | | | | | |
| --- | --- | --- | --- | --- | --- | --- | --- | --- | --- | --- | --- | --- | --- | --- |
| S | O | N | A | R | | I | C | E | | U | P | S | E | T |
| I | D | A | H | O | | M | R | T | | S | U | A | V | E |
| R | E | P | A | Y | | E | O | N | | U | N | F | E | D |
| | | | B | A | L | L | C | A | R | R | I | E | R | S |
| A | G | O | | L | E | D | | | H | E | C | K | | |
| F | O | U | L | W | E | A | T | H | E | R | | E | R | G |
| T | U | T | E | E | | | R | O | T | | G | E | A | R |
| E | G | O | S | | G | S | U | I | T | | U | P | T | O |
| R | E | F | S | | O | R | E | | | T | R | I | E | S |
| S | R | A | | F | A | I | R | G | R | O | U | N | D | S |
| | | F | L | A | P | | | O | B | S | | G | R | E |
| S | T | R | I | K | E | I | T | R | I | C | H | | | |
| P | A | I | N | E | | S | O | D | | A | O | R | T | A |
| U | L | C | E | R | | P | R | O | | L | O | U | I | S |
| D | E | A | N | S | | Y | E | N | | E | D | G | E | S |
Mon 3/19/2001

| | | | | | | | | | | | | | | |
| --- | --- | --- | --- | --- | --- | --- | --- | --- | --- | --- | --- | --- | --- | --- |
| A | S | S | E | S | | A | S | H | E | | O | F | F | S |
| A | M | I | N | O | | L | I | O | N | | C | R | O | P |
| H | I | N | D | U | | A | L | P | O | | T | O | R | A |
| E | T | A | | T | I | M | E | I | S | M | O | N | E | Y |
| D | E | I | G | H | T | O | N | | | A | P | T | | |
| | | | U | P | S | | C | I | R | C | U | I | T | S |
| P | A | S | T | A | | D | E | L | I | | S | E | A | L |
| O | N | T | | W | O | E | I | S | M | E | | R | C | A |
| N | E | R | F | | U | R | S | A | | M | U | S | K | Y |
| D | W | A | R | F | I | N | G | | P | B | S | | | |
| | | W | E | B | | | O | N | I | O | N | D | I | P |
| L | O | V | E | I | S | B | L | I | N | D | | E | R | E |
| A | V | O | W | | C | E | D | E | | I | N | C | A | S |
| M | E | T | A | | A | L | E | C | | E | R | A | T | O |
| P | R | E | Y | | M | A | N | E | | S | A | F | E | S |
Thu 3/8/2001

| | | | | | | | | | | | | | | |
| --- | --- | --- | --- | --- | --- | --- | --- | --- | --- | --- | --- | --- | --- | --- |
| C | A | E | N | | | P | A | S | O | | P | R | O | S |
| O | G | L | E | | C | A | C | H | P | H | R | A | S | E |
| Q | U | A | D | R | A | I | C | E | Q | U | A | I | O | N |
| | A | L | B | I | N | O | | | | H | E | L | L | O |
| | | | E | P | A | | R | O | B | | R | A | E | R |
| T | R | E | A | | P | E | A | B | O | G | S | | | |
| S | O | F | T | C | | N | A | T | E | R | | A | R | M |
| P | O | L | Y | U | N | S | A | U | R | A | E | D | F | A |
| S | K | A | | G | O | U | T | S | | E | X | U | D | E |
| | | | M | A | U | R | A | E | S | | P | E | S | O |
| M | O | T | A | | N | E | S | | E | T | A | | | |
| A | G | E | N | T | | | | S | T | E | R | N | O | |
| G | R | E | A | E | X | P | E | C | T | A | I | O | N | S |
| D | E | T | E | R | I | O | R | A | E | | A | R | E | E |
| A | S | H | E | | S | W | A | S | | | E | I | L | A |
Mon 2/19/2001

| | | | | | | | | | | | | | | |
| --- | --- | --- | --- | --- | --- | --- | --- | --- | --- | --- | --- | --- | --- | --- |
| P | A | S | T | E | D | | D | R | J | | B | A | S | S |
| E | U | N | I | C | E | | R | O | E | | L | I | N | T |
| P | R | O | M | U | L | G | A | T | E | | O | R | E | O |
| S | A | W | | | P | O | W | E | R | M | O | W | E | R |
| | | P | A | T | H | O | S | | | A | M | A | Z | E |
| D | E | L | T | O | I | D | | C | A | R | | Y | E | S |
| V | R | O | O | M | | F | O | O | L | E | R | | | |
| D | A | W | N | | R | O | A | M | S | | O | S | L | O |
| | | | E | E | Y | O | R | E | | B | L | E | E | D |
| W | S | W | | M | E | D | | H | O | L | L | A | N | D |
| A | T | A | R | I | | | T | O | P | T | E | N | | |
| S | I | G | H | T | R | H | Y | M | E | | | B | A | A |
| A | R | N | O | | E | I | S | E | N | S | T | E | I | N |
| B | I | E | N | | A | D | O | | U | T | H | A | N | T |
| I | N | R | E | | D | E | N | | P | U | E | N | T | E |
Tue 1/16/2001

| | | | | | | | | | | | | | | |
| --- | --- | --- | --- | --- | --- | --- | --- | --- | --- | --- | --- | --- | --- | --- |
| P | A | L | M | E | | | A | P | E | | A | M | A | N |
| E | L | I | E | L | | E | M | I | L | | L | I | L | I |
| A | L | L | A | H | | N | A | P | A | | A | L | O | E |
| L | I | L | L | I | A | N | H | E | L | L | M | A | N | |
| E | E | E | | | P | U | L | L | | A | O | N | E | |
| | | | M | A | U | I | | I | W | O | | | | |
| W | H | E | E | L | | | O | N | O | | K | E | E | L |
| W | E | E | W | I | L | L | I | E | W | I | N | K | I | E |
| W | E | L | L | | A | O | L | | | K | E | E | N | E |
| | | | | E | M | O | | P | H | E | W | | | |
| | P | H | I | L | | K | A | L | E | | | P | A | L |
| | H | O | N | O | L | U | L | U | H | A | W | A | I | I |
| I | O | W | A | | A | P | I | N | | L | E | M | O | N |
| A | N | I | L | | M | O | N | K | | M | A | P | L | E |
| N | O | E | L | | E | N | E | | | A | L | A | I | N |
Thu 12/14/2000

| | | | | | | | | | | | | | | |
| --- | --- | --- | --- | --- | --- | --- | --- | --- | --- | --- | --- | --- | --- | --- |
| I | B | A | R | S | | A | H | S | O | | A | J | A | R |
| T | E | V | Y | E | | N | O | I | R | | L | O | C | O |
| S | L | E | E | P | N | G | P | L | L | | C | H | A | P |
| E | A | R | | A | O | L | | L | E | M | O | N | D | E |
| L | I | S | A | | E | E | C | | A | B | A | S | E | |
| F | R | E | N | C | N | D | O | C | N | A | | U | M | A |
| | | | G | A | D | | U | P | S | | I | N | I | T |
| S | O | P | S | T | | L | P | S | | A | N | N | A | L |
| K | I | L | T | | H | A | D | | F | L | A | | | |
| A | L | A | | V | E | G | E | B | L | E | L | L | O | W |
| | C | D | R | O | M | | T | O | O | | L | O | L | A |
| W | O | E | I | S | M | E | | N | O | S | | O | D | D |
| I | L | L | S | | E | D | M | N | D | M | S | K | I | E |
| S | O | P | E | | R | I | L | E | | R | A | T | E | R |
| E | R | A | S | | S | T | E | T | | F | L | O | S | S |
Wed 11/29/2000

| | | | | | | | | | | | | | | |
| --- | --- | --- | --- | --- | --- | --- | --- | --- | --- | --- | --- | --- | --- | --- |
| A | C | I | D | S | | P | A | P | A | W | | A | D | S |
| S | H | O | O | T | | E | A | R | T | H | | P | E | A |
| K | I | N | G | O | F | T | H | E | H | I | G | H | C | S |
| | | | E | L | I | | | W | O | R | R | I | E | S |
| S | T | R | A | I | G | H | T | A | S | | E | D | I | E |
| P | A | I | R | | | O | A | R | | L | A | S | T | S |
| A | L | T | | S | O | N | G | | W | A | S | | | |
| | C | A | T | C | H | E | S | S | O | M | E | Z | S | |
| | | | E | O | S | | A | O | N | E | | A | T | E |
| P | S | H | A | W | | G | L | O | | | K | N | I | T |
| R | A | E | S | | T | H | E | T | H | R | E | E | R | S |
| I | N | F | E | R | N | O | | | A | I | R | | | |
| M | I | N | D | Y | O | U | R | P | S | A | N | D | Q | S |
| E | T | E | | A | T | L | A | S | | T | E | E | U | P |
| S | Y | R | | N | E | S | T | S | | A | L | L | E | Y |
Mon 11/13/2000

| | | | | | | | | | | | | | | |
| --- | --- | --- | --- | --- | --- | --- | --- | --- | --- | --- | --- | --- | --- | --- |
| S | T | U | D | | O | V | A | L | | S | C | R | E | W |
| N | O | S | Y | | N | O | V | A | | K | O | A | L | A |
| U | N | S | E | T | T | L | E | S | | I | N | B | O | X |
| B | I | R | D | W | A | T | C | H | E | R | | A | P | E |
| | | | | O | P | S | | | Q | U | O | T | E | S |
| C | A | R | A | F | E | | T | A | U | N | T | | | |
| A | G | A | V | E | | S | I | S | I | | O | O | Z | E |
| R | E | V | E | R | E | N | D | S | P | O | O | N | E | R |
| D | E | E | R | | R | O | A | N | | F | L | E | E | T |
| | | | T | R | A | W | L | | P | L | E | A | S | E |
| J | E | T | S | E | T | | | A | H | A | | | | |
| A | V | E | | W | O | R | D | B | O | T | C | H | E | R |
| M | I | A | T | A | | I | R | E | N | E | C | A | R | A |
| B | A | S | E | R | | A | N | T | E | | C | Z | A | R |
| S | N | E | A | D | | L | O | S | S | | P | E | T | E |
Wed 11/1/2000

| | | | | | | | | | | | | | | |
| --- | --- | --- | --- | --- | --- | --- | --- | --- | --- | --- | --- | --- | --- | --- |
| N | A | M | E | | L | E | T | M | E | | T | B | A | R |
| O | P | A | L | | A | T | E | A | M | | I | L | I | E |
| D | E | A | L | | N | A | A | C | P | | P | O | N | D |
| | X | M | A | R | K | S | T | H | E | S | P | O | T | |
| | | | S | U | I | | | | R | A | I | D | | |
| B | R | A | | D | E | B | | D | O | G | | S | T | P |
| R | A | N | G | E | R | O | V | E | R | | A | P | A | R |
| A | D | D | E | R | | O | I | L | | Q | U | O | T | E |
| K | A | Y | E | | O | E | D | I | P | U | S | R | E | X |
| E | R | R | | S | A | D | | S | R | A | | T | R | Y |
| | | O | U | S | T | | | | A | F | L | | | |
| | D | O | N | T | M | I | N | D | I | F | I | D | O | |
| T | O | N | I | | E | M | I | R | S | | B | E | R | G |
| S | T | E | T | | A | R | N | I | E | | E | S | A | U |
| K | E | Y | S | | L | E | A | P | S | | L | I | L | Y |
Tue 10/17/2000

| | | | | | | | | | | | | | | |
| --- | --- | --- | --- | --- | --- | --- | --- | --- | --- | --- | --- | --- | --- | --- |
| S | O | D | A | | A | S | P | S | | B | A | G | E | L |
| A | H | A | B | | S | H | O | E | | O | L | I | V | E |
| N | I | L | E | | S | O | O | T | | W | O | V | E | N |
| D | O | I | T | Y | O | U | R | S | E | L | F | E | R | |
| | | | | A | R | T | | | J | E | T | | | |
| A | C | C | E | N | T | | L | E | E | R | | G | A | B |
| G | R | O | A | N | | M | A | R | C | | A | R | N | O |
| O | O | P | S | I | D | I | D | I | T | A | G | A | I | N |
| R | U | S | T | | I | S | E | E | | D | E | N | S | E |
| A | P | E | | A | T | T | N | | M | A | S | T | E | R |
| | | | A | N | T | | | S | O | N | | | | |
| | N | O | W | Y | O | U | V | E | D | O | N | E | I | T |
| P | A | P | A | W | | F | I | V | E | | A | C | R | E |
| O | P | E | R | A | | O | N | E | S | | S | H | I | N |
| D | A | D | D | Y | | S | E | N | T | | H | O | S | T |
Mon 9/25/2000

| | | | | | | | | | | | | | | |
| --- | --- | --- | --- | --- | --- | --- | --- | --- | --- | --- | --- | --- | --- | --- |
| G | O | O | B | E | R | | Y | A | R | N | | M | A | D |
| O | R | N | A | T | E | | O | N | E | A | | I | R | E |
| Y | A | C | K | E | T | Y | Y | A | C | K | | D | E | N |
| A | L | E | E | | O | O | O | | | E | S | S | A | Y |
| | | | R | O | O | K | | C | A | D | R | E | | |
| | C | L | I | C | K | E | T | Y | C | L | I | C | K | |
| S | L | E | E | T | | | W | A | R | Y | | T | N | T |
| P | I | G | S | | A | L | I | N | E | | T | I | O | S |
| A | M | A | | U | N | I | S | | | B | R | O | C | K |
| | B | L | A | N | K | E | T | Y | B | L | A | N | K | |
| | | E | D | N | A | S | | O | A | T | S | | | |
| P | L | A | Z | A | | | E | R | R | | H | A | M | S |
| L | O | G | | M | U | C | K | E | T | Y | M | U | C | K |
| O | W | L | | E | T | R | E | | A | M | E | L | I | A |
| T | E | E | | D | A | Y | S | | B | A | N | D | I | T |
Tue 8/29/2000

| | | | | | | | | | | | | | | |
| --- | --- | --- | --- | --- | --- | --- | --- | --- | --- | --- | --- | --- | --- | --- |
| A | T | S | E | A | | A | M | O | S | | S | T | E | W |
| S | W | E | L | L | | D | A | V | E | | H | O | R | A |
| P | A | L | M | S | | O | R | A | L | | O | T | I | S |
| | | F | O | O | T | B | A | L | L | C | O | A | C | H |
| L | E | S | | | V | E | T | | O | U | T | L | A | Y |
| A | M | E | B | A | S | | | P | U | B | | | | |
| R | A | R | E | R | | W | A | L | T | | O | D | I | E |
| G | I | V | E | T | H | E | B | U | S | I | N | E | S | S |
| O | L | E | S | | A | L | E | S | | C | O | A | S | T |
| | | | | A | N | T | | | V | I | R | T | U | E |
| A | B | O | A | R | D | | P | O | I | | | H | E | E |
| D | E | C | E | M | B | E | R | F | I | R | S | T | | |
| O | L | E | O | | A | S | I | F | | A | O | R | T | A |
| P | L | A | N | | G | A | Z | E | | C | L | A | S | S |
| T | E | N | S | | S | U | E | D | | K | O | P | E | K |
Mon 6/26/2000

| | | | | | | | | | | | | | | |
| --- | --- | --- | --- | --- | --- | --- | --- | --- | --- | --- | --- | --- | --- | --- |
| C | H | A | P | | G | L | A | D | | C | H | A | N | T |
| R | O | L | E | | H | I | R | E | | H | O | W | I | E |
| A | B | E | T | | O | G | L | E | | A | T | O | N | E |
| B | O | X | E | R | S | H | O | R | T | S | | K | E | N |
| | | | | O | T | T | | | U | T | T | E | R | S |
| D | A | C | H | A | S | | A | L | T | E | R | | | |
| E | Q | U | A | L | | O | M | I | T | | A | N | K | A |
| B | U | L | L | D | O | G | E | D | I | T | I | O | N | S |
| T | A | L | L | | U | R | N | S | | O | N | T | O | P |
| | | | O | P | T | E | D | | O | N | S | E | T | S |
| S | T | E | W | E | D | | | A | P | E | | | | |
| L | E | X | | P | O | O | D | L | E | S | K | I | R | T |
| E | A | T | U | P | | S | E | A | N | | A | G | E | E |
| P | R | O | S | E | | L | A | M | E | | L | O | B | E |
| T | Y | L | E | R | | O | D | O | R | | E | R | A | S |
Tue 6/13/2000

| | | | | | | | | | | | | | | |
| --- | --- | --- | --- | --- | --- | --- | --- | --- | --- | --- | --- | --- | --- | --- |
| F | I | N | A | L | | C | A | L | M | | P | U | B | S |
| A | R | E | N | A | | A | R | E | A | | A | S | A | P |
| N | E | W | T | S | | M | I | N | X | | R | A | T | A |
| | | S | I | T | U | P | S | T | R | A | I | G | H | T |
| C | U | R | | | T | S | E | | O | B | S | E | S | S |
| O | N | E | D | G | E | | | H | A | S | | | | |
| O | D | E | O | N | | E | R | I | C | | O | T | T | O |
| P | U | L | L | U | P | T | O | T | H | E | C | U | R | B |
| T | E | S | T | | E | N | D | S | | T | H | R | E | E |
| | | | | S | R | A | | | L | O | O | N | E | Y |
| S | H | O | R | T | S | | C | A | B | | | A | S | S |
| P | U | S | H | U | P | D | A | I | S | I | E | S | | |
| A | R | C | O | | I | O | N | S | | C | L | I | F | F |
| C | L | A | D | | R | E | A | L | | E | L | D | E | R |
| E | Y | R | E | | E | R | L | E | | S | E | E | D | Y |
Tue 5/16/2000

| | | | | | | | | | | | | | | |
| --- | --- | --- | --- | --- | --- | --- | --- | --- | --- | --- | --- | --- | --- | --- |
| B | R | A | | H | A | I | L | | A | T | E | A | S | E |
| R | E | C | | E | D | N | A | | U | R | A | N | U | S |
| I | M | A | | R | E | A | D | | T | O | R | T | E | S |
| D | O | C | H | O | L | L | Y | W | O | O | D | | | |
| A | V | I | A | | A | L | D | A | | P | R | A | Y | S |
| L | E | A | S | T | | | A | R | F | | U | H | O | H |
| | | | H | A | P | P | Y | G | I | L | M | O | R | E |
| A | W | E | | R | A | H | | O | R | E | | Y | E | A |
| G | R | U | M | P | Y | O | L | D | M | E | N | | | |
| E | E | R | O | | S | E | E | | | R | E | A | C | H |
| S | N | O | B | S | | B | A | S | S | | A | L | O | E |
| | | | S | L | E | E | P | Y | H | O | L | L | O | W |
| M | O | R | T | A | L | | I | R | A | N | | E | L | I |
| A | L | I | E | N | S | | N | I | L | E | | G | E | N |
| G | E | O | R | G | E | | G | A | L | S | | E | R | G |
Mon 4/24/2000

| | | | | | | | | | | | | | | |
| --- | --- | --- | --- | --- | --- | --- | --- | --- | --- | --- | --- | --- | --- | --- |
| A | C | E | S | | S | M | U | G | | C | L | O | D | S |
| R | A | P | T | | P | A | S | O | | R | E | B | U | T |
| B | R | E | A | K | A | L | E | G | | A | N | O | D | E |
| O | P | E | R | A | | I | R | E | | I | D | E | S | T |
| R | E | S | T | I | N | G | | T | O | G | A | | | |
| | | | | S | O | N | A | T | A | | N | O | T | E |
| G | O | O | B | E | R | | L | E | T | | E | M | I | T |
| U | P | P | E | R | | F | O | R | | S | A | N | E | R |
| M | A | I | N | | T | A | U | | D | E | R | I | D | E |
| S | L | E | D | | I | N | D | O | O | R | | | | |
| | | | A | U | N | T | | T | E | E | N | A | G | E |
| B | A | R | N | S | | A | C | T | | N | E | G | R | I |
| A | D | I | E | U | | S | H | A | K | E | A | L | E | G |
| R | A | D | A | R | | I | O | W | A | | R | O | T | H |
| E | M | E | R | Y | | A | W | A | Y | | S | W | A | T |
Wed 4/12/2000

| | | | | | | | | | | | | | | |
| --- | --- | --- | --- | --- | --- | --- | --- | --- | --- | --- | --- | --- | --- | --- |
| B | E | T | T | E | | P | E | T | | | M | A | A | M |
| R | U | R | A | L | | A | W | E | | H | A | S | T | A |
| E | R | I | C | A | | L | E | X | L | U | T | H | O | R |
| T | O | M | K | I | T | E | | T | E | N | C | E | N | T |
| | | | | N | E | S | S | | N | T | H | | | |
| A | N | G | L | E | D | | L | O | A | F | | S | P | A |
| S | E | R | I | F | | H | A | R | P | O | | T | A | N |
| T | H | E | D | E | C | E | M | B | E | R | K | I | N | G |
| E | R | E | | B | R | I | M | S | | R | A | N | D | R |
| R | U | N | | R | A | R | E | | B | E | N | G | A | Y |
| | | | M | U | D | | R | O | A | D | | | | |
| U | N | S | E | A | L | S | | U | N | J | A | D | E | D |
| N | E | W | S | R | E | E | L | S | | U | S | U | R | Y |
| D | A | I | S | Y | | N | E | T | | L | I | L | L | E |
| O | R | G | Y | | | D | O | S | | Y | A | L | E | S |
Wed 3/29/2000

| | | | | | | | | | | | | | | |
| --- | --- | --- | --- | --- | --- | --- | --- | --- | --- | --- | --- | --- | --- | --- |
| A | D | O | S | | E | S | P | | U | S | A | B | L | E |
| R | U | T | H | | A | T | E | | S | C | R | E | E | N |
| R | O | B | I | N | S | O | N | | S | H | I | N | E | D |
| | | | N | O | T | I | N | G | | M | D | C | C | I |
| R | B | I | | S | E | C | | E | R | I | | H | H | S |
| Y | A | S | S | E | R | | T | H | E | D | A | | | |
| A | L | L | C | E | N | T | U | R | Y | T | E | A | M | |
| N | E | E | R | | | A | R | I | | | O | D | A | S |
| | S | T | A | R | T | I | N | G | L | I | N | E | U | P |
| | | | M | A | I | L | S | | O | N | S | A | L | E |
| S | S | S | | T | O | O | | O | C | T | | L | S | D |
| O | P | E | R | A | | R | I | P | K | E | N | | | |
| C | O | G | I | T | O | | W | I | L | L | I | A | M | S |
| K | O | U | F | A | X | | A | N | E | | M | A | Y | S |
| S | L | E | E | T | Y | | S | E | T | | S | H | O | T |
Thu 3/16/2000

| | | | | | | | | | | | | | | |
| --- | --- | --- | --- | --- | --- | --- | --- | --- | --- | --- | --- | --- | --- | --- |
| | | B | O | G | | | | | | J | O | E | | |
| | C | L | O | A | K | | | | F | A | T | A | L | |
| P | O | O | H | B | A | H | | O | R | B | I | S | O | N |
| A | N | T | S | | R | E | U | N | E | | S | I | T | E |
| M | A | T | | C | L | A | T | T | E | R | | E | T | A |
| | N | O | A | H | | D | A | H | | E | B | R | O | |
| | | | S | A | Y | C | H | E | E | S | E | | | |
| | A | Z | A | L | E | A | | B | R | I | E | F | S | |
| P | R | O | | E | A | S | T | E | R | N | | O | U | T |
| E | E | O | | T | H | E | M | A | S | K | | U | S | E |
| P | A | L | | | | S | I | M | | | | N | P | R |
| U | R | A | N | I | A | | | | O | R | A | T | E | S |
| P | U | T | O | N | A | H | A | P | P | Y | F | A | C | E |
| | G | R | I | N | A | N | D | B | E | A | R | I | T | |
| | | Y | R | S | | C | D | S | | N | O | N | | |
Tue 2/29/2000

| | | | | | | | | | | | | | | |
| --- | --- | --- | --- | --- | --- | --- | --- | --- | --- | --- | --- | --- | --- | --- |
| A | N | W | A | R | | S | C | R | A | M | | A | R | C |
| N | O | O | S | E | | H | O | Y | L | E | | W | A | R |
| T | U | E | S | D | A | Y | W | E | L | D | | A | D | O |
| I | N | S | T | A | L | L | S | | T | I | A | R | A | S |
| | | | | L | A | Y | | W | H | A | L | E | R | S |
| A | W | A | K | E | N | | I | R | E | N | E | | | |
| C | A | G | E | R | | A | V | E | R | | | D | A | S |
| T | W | E | N | T | Y | N | I | N | E | P | A | L | M | S |
| S | A | D | | | U | T | E | S | | E | L | I | O | T |
| | | | A | C | M | E | S | | B | A | T | I | K | S |
| M | O | S | L | E | M | S | | S | E | C | | | | |
| A | L | K | A | L | I | | S | W | E | E | T | E | S | T |
| V | I | E | | L | E | A | P | O | F | F | A | I | T | H |
| E | V | E | | O | S | C | A | R | | U | L | N | A | E |
| N | E | T | | S | T | E | R | N | | L | E | E | R | Y |
Mon 1/31/2000

| | | | | | | | | | | | | | | |
| --- | --- | --- | --- | --- | --- | --- | --- | --- | --- | --- | --- | --- | --- | --- |
| B | E | D | | A | R | E | A | | M | A | B | E | L | L |
| R | U | E | | L | O | L | L | | A | M | A | L | I | E |
| A | C | T | | A | B | U | T | | T | O | S | S | E | D |
| C | H | E | E | S | E | D | A | N | I | S | H | | | |
| E | R | R | S | | R | E | R | U | N | | | L | O | U |
| R | E | S | E | A | T | | | C | E | I | L | I | N | G |
| | | | | D | O | U | B | L | E | D | U | T | C | H |
| I | L | I | A | D | | R | O | E | | A | G | E | E | S |
| B | O | D | Y | E | N | G | L | I | S | H | | | | |
| M | C | E | N | R | O | E | | | T | O | A | S | T | S |
| S | O | S | | | S | N | E | E | R | | L | U | R | E |
| | | | W | H | I | T | E | R | U | S | S | I | A | N |
| R | E | D | E | Y | E | | R | O | D | E | | T | U | T |
| A | T | O | D | D | S | | I | D | E | A | | E | M | U |
| G | E | T | S | E | T | | E | E | L | S | | S | A | P |
Sun 1/30/2000

YEAR OF THE...

| | | | | | | | | | | | | | | | | | | | | |
| --- | --- | --- | --- | --- | --- | --- | --- | --- | --- | --- | --- | --- | --- | --- | --- | --- | --- | --- | --- | --- |
| E | G | G | S | O | N | | T | A | K | E | | J | I | B | E | | E | M | I | R |
| L | A | R | E | D | O | | E | L | I | A | | O | G | R | E | | M | A | N | E |
| D | R | A | G | O | N | F | L | I | E | S | | S | N | A | K | E | B | I | T | E |
| | | M | O | R | A | L | E | | L | E | G | I | O | N | | G | A | T | E | D |
| C | H | E | | | G | A | M | | B | L | E | A | R | | S | E | N | A | R | Y |
| H | O | R | S | E | O | P | E | R | A | | S | H | E | E | P | S | K | I | N | |
| U | R | C | H | I | N | | T | A | S | | | | | R | O | T | | | | |
| M | A | Y | A | N | | S | R | T | A | | | F | A | I | R | | A | V | I | A |
| | | | | | D | A | I | S | | | M | O | N | K | E | Y | B | A | R | S |
| R | O | O | S | T | E | R | C | O | G | B | U | R | N | | | M | A | R | A | T |
| E | L | M | W | O | O | D | | | A | M | O | | | N | A | C | R | I | T | E |
| A | D | E | A | R | | | D | O | G | I | N | T | H | E | M | A | N | G | E | R |
| P | I | G | I | N | A | P | O | K | E | | | E | E | R | Y | | | | | |
| S | E | A | N | | M | E | W | S | | | G | L | A | D | | T | I | L | T | S |
| | | | | U | P | S | | | | | O | E | R | | B | E | F | O | R | E |
| | R | A | T | P | A | T | R | O | L | | O | X | T | A | I | L | S | O | U | P |
| R | E | M | A | P | S | | A | B | I | R | D | | I | R | S | | | S | E | T |
| A | G | I | L | E | | S | I | E | V | E | D | | N | A | T | A | L | E | | |
| T | I | G | E | R | L | I | L | Y | | H | A | R | E | B | R | A | I | N | E | D |
| I | N | O | N | | A | L | E | E | | A | M | E | S | | O | R | N | E | R | Y |
| O | A | S | T | | T | O | D | D | | B | E | D | S | | S | P | A | D | E | S |
Fri 12/31/1999

| | | | | | | | | | | | | | | |
| --- | --- | --- | --- | --- | --- | --- | --- | --- | --- | --- | --- | --- | --- | --- |
| D | O | O | R | | | W | E | B | B | | G | R | A | F |
| A | C | R | E | | H | O | R | A | E | | R | A | J | A |
| R | E | A | D | Y | 2 | K | I | L | L | | I | R | A | Q |
| T | A | T | T | O | O | | C | L | I | P | P | E | R | S |
| S | N | E | A | K | | B | A | S | E | L | | | | |
| | | | G | E | A | R | | | S | A | F | E | S | T |
| J | A | W | | | M | A | Y | S | | T | E | N | O | R |
| I | M | H | A | P | P | Y | 2 | K | N | O | W | Y | O | U |
| B | E | E | N | E | | S | K | I | T | | | A | T | E |
| E | X | E | T | E | R | | | P | H | D | S | | | |
| | | | | V | A | N | E | S | | O | N | T | O | P |
| S | H | A | M | E | F | U | L | | S | L | E | E | V | E |
| H | A | L | O | | T | R | Y | 2 | K | E | E | P | U | P |
| I | Z | O | D | | E | S | S | A | Y | | R | E | L | Y |
| P | E | T | E | | D | E | E | M | | | S | E | E | S |
Thu 12/10/1998

| | | | | | | | | | | | | | | |
| --- | --- | --- | --- | --- | --- | --- | --- | --- | --- | --- | --- | --- | --- | --- |
| B | U | L | B | | R | E | O | | B | E | V | | | |
| U | N | E | A | S | I | E | R | | I | R | A | Q | I | |
| S | I | X | P | A | C | K | B | E | Z | I | Q | U | E | |
| | | | T | W | O | S | | R | E | Q | U | I | R | E |
| A | H | S | I | N | | | S | I | T | | E | X | E | S |
| F | A | Q | S | | E | D | E | N | | T | R | O | I | S |
| A | L | U | M | | R | E | X | | Z | O | O | T | | |
| R | O | E | | B | R | I | Q | U | E | T | | I | D | O |
| | | E | V | E | S | | U | N | S | | E | Z | R | A |
| F | A | Z | E | D | | F | I | A | T | | R | E | A | R |
| U | B | E | R | | S | E | Z | | | R | U | S | T | S |
| R | U | B | D | O | W | N | | T | E | E | D | | | |
| | S | O | I | X | A | N | T | E | Q | U | I | N | Z | E |
| | E | X | C | E | L | | E | R | U | P | T | I | O | N |
| | | | T | S | E | | X | I | I | | E | N | O | S |
Mon 11/9/1998

| | | | | | | | | | | | | | | |
| --- | --- | --- | --- | --- | --- | --- | --- | --- | --- | --- | --- | --- | --- | --- |
| S | T | A | I | R | | E | C | H | O | | S | O | F | A |
| H | A | N | O | I | | G | O | O | P | | E | L | L | S |
| A | P | I | N | G | | G | R | E | E | K | W | E | E | K |
| L | E | S | | A | G | E | E | | R | A | N | G | E | S |
| T | R | E | A | T | E | D | | D | E | N | | | | |
| | | | T | O | T | | L | A | T | E | P | A | S | S |
| L | O | G | O | N | | A | I | N | T | | E | L | M | O |
| I | T | A | L | I | A | N | S | T | A | L | L | I | O | N |
| M | O | L | L | | B | I | T | E | | E | L | E | G | Y |
| P | E | A | S | A | N | T | S | | O | W | E | | | |
| | | | | L | O | A | | U | N | I | T | I | N | G |
| E | A | S | I | E | R | | A | N | O | N | | N | O | R |
| S | W | I | S | S | M | I | S | S | | S | A | N | T | A |
| T | O | L | L | | A | C | H | E | | K | N | E | E | S |
| A | L | O | E | | L | E | E | R | | Y | A | R | D | S |
Tue 10/27/1998

| | | | | | | | | | | | | | | |
| --- | --- | --- | --- | --- | --- | --- | --- | --- | --- | --- | --- | --- | --- | --- |
| | A | L | A | E | | I | L | S | A | | C | A | S | H |
| G | L | E | N | N | | D | O | W | N | | A | R | T | E |
| M | E | A | N | T | | E | X | I | T | | R | E | A | L |
| S | C | H | I | R | R | A | | S | H | E | P | A | R | D |
| | | | E | E | E | | S | H | E | R | E | | | |
| M | A | T | | E | T | N | A | | M | I | N | D | E | D |
| O | S | H | A | | A | I | L | S | | E | T | U | D | E |
| T | H | E | M | E | R | C | U | R | Y | S | E | V | E | N |
| H | O | T | E | L | | E | T | T | A | | R | E | N | T |
| S | T | A | T | I | C | | E | A | S | E | | T | S | E |
| | | | H | O | O | K | S | | I | D | A | | | |
| S | L | A | Y | T | O | N | | G | R | I | S | S | O | M |
| H | I | P | S | | P | A | L | E | | S | I | T | U | P |
| E | A | S | T | | E | V | E | N | | O | D | O | R | S |
| A | R | E | S | | R | E | N | E | | N | E | W | S | |
Mon 10/5/1998

| | | | | | | | | | | | | | | |
| --- | --- | --- | --- | --- | --- | --- | --- | --- | --- | --- | --- | --- | --- | --- |
| L | A | Z | Y | | M | A | R | S | H | | F | L | O | P |
| O | L | E | O | | A | N | I | T | A | | L | I | V | E |
| T | I | N | K | E | R | T | O | Y | S | | O | M | E | N |
| S | T | O | O | L | I | E | | | T | U | T | O | R | S |
| | | | O | L | E | | A | B | Y | S | S | | | |
| | G | I | N | A | | S | L | Y | | E | A | S | E | L |
| L | E | N | O | | T | A | I | L | O | R | M | A | D | E |
| A | N | A | | H | O | B | B | I | T | S | | M | I | A |
| S | O | L | D | I | E | R | A | N | T | | C | O | C | K |
| S | A | L | E | M | | A | B | E | | P | H | A | T | |
| | | | S | O | U | S | A | | H | U | R | | | |
| S | H | R | I | M | P | | | A | A | M | I | L | N | E |
| H | A | I | R | | S | P | Y | G | L | A | S | S | E | S |
| O | N | C | E | | E | L | I | O | T | | T | A | S | S |
| O | D | E | S | | T | O | N | G | S | | O | T | T | O |
Mon 2/16/1998

| | | | | | | | | | | | | | | |
| --- | --- | --- | --- | --- | --- | --- | --- | --- | --- | --- | --- | --- | --- | --- |
| A | F | A | R | | A | R | D | O | R | | M | A | T | S |
| N | O | R | A | | P | I | E | C | E | | A | Q | U | I |
| G | R | O | V | E | R | C | L | E | V | E | L | A | N | D |
| L | A | S | E | R | | E | V | A | | L | I | B | E | L |
| E | Y | E | | A | B | S | E | N | C | E | | A | R | E |
| | | | A | S | A | | | | O | N | E | | | |
| | J | A | M | E | S | B | U | C | H | A | N | A | N | |
| C | O | P | S | | T | O | R | R | E | | S | P | O | T |
| A | R | P | | P | E | R | S | O | N | A | | T | O | O |
| M | E | L | L | O | | N | A | P | | D | R | E | S | S |
| P | L | E | A | S | E | | | | A | Z | O | R | E | S |
| | | J | O | H | N | K | E | N | N | E | D | Y | | |
| S | P | A | T | | D | I | V | O | T | | E | X | E | C |
| A | R | C | S | | E | L | I | T | E | | N | E | E | D |
| W | O | K | E | | D | O | L | E | D | | T | S | K | S |
Tue 11/18/1997

| | | | | | | | | | | | | | | |
| --- | --- | --- | --- | --- | --- | --- | --- | --- | --- | --- | --- | --- | --- | --- |
| T | R | A | P | | | T | E | E | M | | S | O | M | E |
| S | A | L | I | C | | O | R | E | O | | U | B | E | R |
| P | I | G | E | O | N | T | O | E | D | | M | A | S | S |
| | M | E | R | C | I | E | S | | E | G | A | D | S | |
| W | E | B | | K | L | M | | A | S | O | C | I | A | L |
| E | N | R | O | B | E | | T | I | T | O | | A | G | E |
| S | T | A | R | R | | S | E | L | L | S | | H | E | X |
| | | | E | A | G | L | E | E | Y | E | D | | | |
| P | U | P | | I | R | O | N | Y | | N | I | G | H | T |
| I | K | E | | N | E | T | S | | T | E | P | E | E | S |
| T | U | R | E | E | N | S | | M | A | C | | O | R | K |
| | L | I | N | D | A | | M | I | L | K | E | R | S | |
| R | E | D | S | | D | U | C | K | L | E | G | G | E | D |
| A | L | O | U | | E | S | M | E | | D | O | I | L | Y |
| P | E | T | E | | S | E | X | Y | | | S | A | F | E |
Mon 10/20/1997

| | | | | | | | | | | | | | | |
| --- | --- | --- | --- | --- | --- | --- | --- | --- | --- | --- | --- | --- | --- | --- |
| I | C | E | S | | S | M | E | L | L | | E | P | I | C |
| S | I | N | E | | T | A | B | O | O | | X | E | N | A |
| A | V | E | R | | R | A | B | B | I | T | E | A | R | S |
| A | I | R | F | R | A | M | E | | S | E | C | R | E | T |
| C | L | O | S | E | T | | D | A | L | E | S | | | |
| | | | | H | A | H | | R | A | N | | W | E | T |
| P | L | A | Z | A | | E | D | E | N | | J | I | V | E |
| H | A | R | E | B | R | A | I | N | E | D | I | D | E | A |
| I | V | A | N | | E | R | M | A | | O | M | E | N | S |
| L | A | B | | I | Q | S | | S | C | I | | | | |
| | | | K | N | U | T | E | | A | N | N | U | A | L |
| U | P | S | I | D | E | | L | A | R | G | E | S | S | E |
| B | U | N | N | Y | S | L | O | P | E | | R | A | T | E |
| E | R | I | K | | T | Y | P | E | S | | V | I | E | D |
| R | E | P | S | | S | E | E | D | S | | E | R | R | S |
Sun 8/3/1997

It's a Mad Mad Mad Mad World

| | | | | | | | | | | | | | | | | | | | | |
| --- | --- | --- | --- | --- | --- | --- | --- | --- | --- | --- | --- | --- | --- | --- | --- | --- | --- | --- | --- | --- |
| S | H | A | P | E | D | | P | I | M | P | L | E | S | | M | A | I | T | A | I |
| C | E | N | T | R | E | | O | C | A | R | I | N | A | | A | U | B | U | R | N |
| O | X | T | A | I | L | | W | E | R | E | L | I | V | I | N | G | I | N | A | N |
| T | I | E | | C | E | L | E | B | | | | G | E | M | | E | D | A | M | |
| I | N | C | A | | T | E | L | E | G | R | A | M | | P | A | R | E | S | | |
| A | G | E | W | H | E | N | L | E | M | O | N | A | D | E | I | S | M | A | D | E |
| | | D | E | E | D | S | | R | A | C | Y | | A | D | D | | | L | A | Y |
| | R | E | I | N | | | | | | | | B | Y | E | | S | L | A | V | E |
| T | A | N | G | | O | A | K | | R | A | T | A | | S | E | C | E | D | E | S |
| W | I | T | H | A | R | T | I | F | I | C | I | A | L | | V | E | X | | | |
| A | D | S | | A | L | F | R | E | D | E | N | E | U | M | A | N | | B | E | E |
| | | | P | R | O | | I | N | G | R | E | D | I | E | N | T | S | A | N | D |
| R | E | G | I | O | N | S | | D | E | B | S | | S | T | S | | T | K | O | S |
| O | C | E | A | N | | H | A | S | | | | | | | | G | O | E | S | |
| O | R | O | | | R | O | I | | O | L | A | V | | C | H | A | R | D | | |
| F | U | R | N | I | T | U | R | E | P | O | L | I | S | H | I | S | M | A | D | E |
| | | G | O | B | E | L | | A | S | S | E | N | T | E | D | | S | L | O | B |
| | L | E | S | E | | D | A | R | | | | T | A | X | I | S | | A | P | B |
| W | I | T | H | R | E | A | L | L | E | M | O | N | S | | N | E | S | S | I | E |
| H | O | T | O | I | L | | P | A | R | O | L | E | E | | G | A | S | K | E | T |
| O | N | E | W | A | Y | | O | P | E | N | E | R | S | | S | M | E | A | R | S |
Mon 6/30/1997

| | | | | | | | | | | | | | | |
| --- | --- | --- | --- | --- | --- | --- | --- | --- | --- | --- | --- | --- | --- | --- |
| A | H | E | M | | S | W | O | R | D | | G | E | N | A |
| N | O | V | A | | P | A | T | T | I | | U | P | O | N |
| T | W | I | N | C | I | T | I | E | S | | N | E | E | D |
| E | L | L | I | O | T | T | S | | S | A | G | E | L | Y |
| | | | F | E | E | | | G | O | S | H | | | |
| | H | O | O | D | | F | U | L | L | H | O | U | S | E |
| S | A | U | L | S | | O | L | I | V | E | | N | A | G |
| H | I | N | D | | D | O | N | N | E | | D | I | V | A |
| A | K | C | | G | E | T | A | T | | M | E | T | E | D |
| Q | U | E | E | N | B | E | E | S | | I | C | E | D | |
| | | | L | A | U | D | | | A | N | A | | | |
| D | I | S | O | W | N | | S | O | R | E | N | E | S | S |
| A | S | A | P | | K | I | N | G | C | O | T | T | O | N |
| Z | A | N | E | | E | M | I | L | E | | E | R | M | A |
| E | Y | E | D | | D | A | T | E | D | | D | E | E | P |
Mon 4/28/1997

| | | | | | | | | | | | | | | |
| --- | --- | --- | --- | --- | --- | --- | --- | --- | --- | --- | --- | --- | --- | --- |
| S | A | H | L | | D | I | N | G | | S | C | A | B | S |
| O | L | E | O | | O | R | E | O | | C | A | R | A | T |
| B | L | A | C | K | J | A | C | K | | A | L | I | N | E |
| | | T | O | R | O | | K | A | R | L | | S | T | E |
| A | S | H | | I | S | H | | R | E | D | H | E | A | D |
| P | A | R | I | S | | O | A | T | S | | I | S | M | S |
| B | O | O | M | T | O | W | N | | P | E | T | | | |
| | | W | H | I | T | E | K | N | I | G | H | T | | |
| | | | O | N | E | | H | U | N | G | E | R | E | D |
| I | C | B | M | | L | O | S | T | | E | R | A | T | O |
| B | L | U | E | F | L | U | | S | O | D | | C | A | T |
| I | A | N | | I | O | T | A | | N | O | A | H | | |
| S | I | G | M | A | | G | R | E | E | N | B | E | A | N |
| E | R | E | C | T | | U | L | N | A | | B | A | L | I |
| S | E | E | M | S | | N | O | E | L | | A | L | I | T |
Sun 3/17/1996

COLOR ME IRISH!

| | | | | | | | | | | | | | | | | | | | | |
| --- | --- | --- | --- | --- | --- | --- | --- | --- | --- | --- | --- | --- | --- | --- | --- | --- | --- | --- | --- | --- |
| A | L | | | | | B | I | G | | | A | T | I | L | T | | | D | A | Y |
| P | E | N | A | | C | A | L | E | B | | S | A | R | A | H | | B | A | L | E |
| A | D | E | N | | A | K | I | T | A | | S | T | A | R | E | | E | T | O | N |
| I | T | S | N | O | T | E | A | S | Y | B | E | I | N | G | | | L | E | N | T |
| R | O | S | E | R | E | D | | | W | I | N | | | E | R | I | T | R | E | A |
| | | | O | E | R | | L | A | I | D | T | O | | S | O | N | S | | | |
| | A | M | F | M | | B | O | N | S | | S | A | M | S | O | N | | M | R | |
| P | E | A | | | C | O | N | I | C | | | T | E | E | M | | W | A | I | T |
| O | R | I | G | | A | N | G | L | O | | S | H | A | | | G | E | E | S | E |
| W | O | M | A | N | I | N | | | N | A | Y | | N | E | B | R | A | S | K | A |
| | | | B | O | R | E | | | S | A | D | | | L | A | I | R | | | |
| S | O | Y | L | E | N | T | | | I | A | N | | P | U | T | T | I | N | G | |
| W | H | E | E | L | | | B | A | N | | E | L | I | D | E | | N | I | L | E |
| A | I | L | S | | S | T | A | B | | | Y | I | P | E | S | | G | N | U | S |
| M | O | P | | F | O | R | G | E | T | | | I | E | S | | P | O | E | T | |
| | | | F | I | F | A | | T | H | E | S | I | S | | A | R | F | | | |
| | B | E | R | E | T | S | | | E | N | T | | | B | R | O | T | H | E | L |
| C | A | L | I | | T | H | E | | | G | R | A | S | S | O | F | H | O | M | E |
| A | B | L | E | | A | M | I | S | H | | E | L | L | I | S | | E | L | M | O |
| R | A | I | N | | C | A | N | E | A | | E | T | U | D | E | | | M | A | N |
| D | R | E | D | | O | N | E | A | T | | T | O | M | E | | | | S | S | E |
Thu 2/29/1996

| | | | | | | | | | | | | | | |
| --- | --- | --- | --- | --- | --- | --- | --- | --- | --- | --- | --- | --- | --- | --- |
| M | A | P | S | | S | P | A | | C | O | R | A | L | S |
| A | M | O | K | | A | I | L | | A | R | I | S | E | S |
| R | E | P | E | A | T | E | R | | P | E | P | P | E | R |
| K | N | E | L | L | | M | O | T | T | O | S | | | |
| | | P | E | A | | A | S | H | | S | A | J | A | K |
| A | B | A | T | | S | N | E | R | T | | W | I | R | E |
| T | R | U | A | N | T | | N | O | R | A | | M | M | E |
| W | I | L | L | I | A | M | | W | E | L | L | M | A | N |
| O | B | I | | B | R | E | R | | E | L | A | Y | N | E |
| O | E | I | L | | S | T | O | O | D | | O | D | I | N |
| D | R | I | E | S | | E | S | P | | I | T | O | | |
| | | | S | P | A | R | S | E | | C | I | R | C | A |
| M | A | R | T | I | N | | I | N | S | E | A | S | O | N |
| I | N | D | E | N | T | | N | E | E | | N | E | E | T |
| S | N | A | R | E | S | | I | R | E | | S | Y | N | E |
Wed 9/6/1995

| | | | | | | | | | | | | | | |
| --- | --- | --- | --- | --- | --- | --- | --- | --- | --- | --- | --- | --- | --- | --- |
| O | L | D | | B | A | H | A | M | A | | B | A | T | S |
| W | O | E | | A | L | A | R | M | S | | E | R | I | E |
| L | U | C | | R | E | I | L | L | Y | | T | E | E | N |
| | G | O | L | D | G | L | O | V | E | A | W | A | R | D |
| | E | R | O | O | | | | | T | R | E | | | |
| S | H | O | R | T | S | T | O | P | | B | E | D | | |
| T | R | U | E | | A | H | M | E | | O | N | I | C | E |
| L | I | S | | A | S | U | N | D | E | R | | S | A | P |
| O | G | L | E | D | | M | I | A | S | | I | S | L | E |
| | | Y | A | M | | B | A | L | T | I | M | O | R | E |
| | | | R | I | M | | | | | D | A | L | I | |
| A | L | L | S | T | A | R | G | A | M | E | M | V | P | |
| P | O | O | H | | G | U | I | N | E | A | | I | K | E |
| O | N | T | O | | M | E | N | T | A | L | | N | E | A |
| P | E | S | T | | A | S | S | E | T | S | | G | N | U |
Tue 8/23/1994

| | | | | | | | | | | | | | | |
| --- | --- | --- | --- | --- | --- | --- | --- | --- | --- | --- | --- | --- | --- | --- |
| P | J | S | | A | C | H | | R | E | C | E | D | E | |
| A | A | U | | M | A | I | | I | S | O | M | E | R | S |
| S | P | O | R | I | N | G | | G | E | R | M | A | N | Y |
| S | A | M | E | | A | H | S | | | N | Y | L | O | N |
| U | N | I | T | E | D | S | T | A | T | E | S | | | |
| | | | I | D | A | | A | U | R | A | | L | A | P |
| M | A | R | N | E | | | G | T | E | | R | A | R | E |
| T | H | E | G | R | O | U | P | O | F | S | E | V | E | N |
| G | O | N | E | | T | V | A | | | A | M | A | S | S |
| E | Y | E | | B | O | E | R | | F | R | O | | | |
| | | | G | R | E | A | T | B | R | I | T | A | I | N |
| R | O | L | E | O | | | Y | E | A | | E | S | T | A |
| E | C | O | N | O | M | Y | | E | N | T | R | E | A | T |
| S | T | A | R | D | O | M | | R | C | A | | A | L | E |
| | O | D | E | S | S | A | | S | E | X | | T | Y | S |
Sun 5/1/1994

Mayday!

| | | | | | | | | | | | | | | | | | | | | |
| --- | --- | --- | --- | --- | --- | --- | --- | --- | --- | --- | --- | --- | --- | --- | --- | --- | --- | --- | --- | --- |
| | S | O | S | | | S | F | C | | | N | A | R | C | | S | P | A | C | E |
| R | I | P | U | P | | E | L | A | L | | U | H | O | H | | M | A | R | I | A |
| E | M | I | L | E | | N | O | M | E | | R | O | L | E | | I | N | E | R | T |
| G | O | A | T | S | | S | O | U | N | D | S | O | F | S | I | L | E | N | C | E |
| I | N | T | A | T | T | E | R | S | | N | E | T | | S | M | E | L | T | E | R |
| S | E | E | N | | H | O | I | | R | A | D | | A | M | A | S | S | | | |
| | | | S | H | A | F | T | E | D | | | O | L | E | G | | | S | P | A |
| R | E | J | O | I | N | S | | S | A | V | E | S | O | N | E | S | S | K | I | N |
| A | L | O | F | T | | M | O | P | | I | D | L | E | | | T | O | A | S | T |
| F | L | E | S | H | I | E | R | | L | E | G | O | | S | H | E | A | T | H | E |
| | | | W | E | T | L | Y | | I | T | E | | S | T | E | E | P | | | |
| A | D | M | I | R | A | L | | H | E | N | S | | B | A | R | R | O | O | M | S |
| P | O | I | N | T | | | T | A | T | A | | C | A | T | | A | P | E | A | K |
| S | O | N | G | O | F | S | O | L | O | M | O | N | | E | A | G | E | R | L | Y |
| E | R | G | | | A | U | T | O | | | U | N | S | O | B | E | R | | | |
| | | | B | U | R | R | O | | B | A | T | | I | F | I | | A | L | E | E |
| A | R | R | A | N | G | E | | S | A | X | | A | S | S | E | S | S | O | R | S |
| S | H | O | W | S | O | F | S | T | R | E | N | G | T | H | | A | T | L | A | S |
| P | O | U | L | E | | I | C | O | N | | O | L | E | O | | R | A | I | S | E |
| E | N | T | E | R | | R | A | R | E | | M | E | R | C | | A | R | T | E | S |
| N | E | E | D | S | | E | M | M | Y | | | T | S | K | | | S | A | D | |
Tue 2/8/1994

| | | | | | | | | | | | | | | |
| --- | --- | --- | --- | --- | --- | --- | --- | --- | --- | --- | --- | --- | --- | --- |
| A | L | G | A | | I | D | E | A | | | T | A | R | P |
| S | E | E | D | | S | E | W | U | P | | E | L | I | A |
| C | A | R | O | L | I | N | E | K | E | N | N | E | D | Y |
| A | G | A | | U | S | E | | | G | O | O | S | E | S |
| P | U | L | L | S | | B | O | L | G | E | R | | | |
| | E | D | I | T | H | | R | A | Y | S | | L | E | E |
| | | F | O | R | A | | I | N | C | | F | E | E | L |
| L | E | O | N | A | R | D | O | D | A | V | I | N | C | I |
| E | R | R | S | | P | A | L | | S | I | N | N | | |
| X | E | D | | A | O | N | E | | S | L | A | Y | S | |
| | | | E | N | M | E | S | H | | E | L | B | O | W |
| M | T | E | T | N | A | | | E | S | L | | R | U | E |
| R | I | C | H | A | R | D | D | R | E | Y | F | U | S | S |
| E | T | R | E | | X | E | R | O | X | | I | C | E | T |
| D | O | U | R | | | B | U | S | Y | | T | E | D | S |
Mon 12/6/1993

| | | | | | | | | | | | | | | |
| --- | --- | --- | --- | --- | --- | --- | --- | --- | --- | --- | --- | --- | --- | --- |
| B | A | L | D | | C | O | E | D | | | P | E | N | N |
| A | L | I | E | | O | R | L | E | | L | E | V | E | E |
| R | O | B | S | | L | A | I | T | | I | N | E | R | T |
| B | U | R | E | A | U | | H | A | R | V | A | R | D | |
| | D | A | R | T | M | O | U | T | H | | | | | |
| | | | T | A | B | U | | | O | R | N | E | R | Y |
| D | E | M | | | I | T | L | L | | I | O | N | I | A |
| I | V | Y | L | E | A | G | U | E | S | C | H | O | O | L |
| V | I | R | A | L | | O | V | A | L | | | S | S | E |
| A | L | A | S | K | A | | | R | I | B | S | | | |
| | | | | | P | R | I | N | C | E | T | O | N | |
| | C | O | R | N | E | L | L | | K | E | E | P | U | P |
| S | A | M | O | A | | E | L | L | E | | P | E | K | E |
| B | R | O | W | N | | S | U | E | R | | P | R | E | P |
| A | D | O | S | | | S | S | T | S | | E | A | S | E |
Sun 11/21/1993

Spectral Analysis

| | | | | | | | | | | | | | | | | | | | | |
| --- | --- | --- | --- | --- | --- | --- | --- | --- | --- | --- | --- | --- | --- | --- | --- | --- | --- | --- | --- | --- |
| | | S | E | A | | | | G | I | R | L | S | | | A | N | K | A | R | A |
| O | P | T | I | M | A | | S | O | N | N | E | T | S | | L | O | L | L | E | D |
| C | A | R | N | A | C | | N | O | N | S | T | O | P | | | B | E | A | N | S |
| A | G | E | E | | L | E | A | F | | | U | R | A | L | | L | E | M | | |
| L | E | E | | | O | R | K | | I | S | P | Y | | E | K | E | S | O | U | T |
| A | S | P | S | | C | E | E | | C | Y | S | | U | S | E | S | | D | A | N |
| | | | A | S | K | | S | K | I | D | | M | L | L | E | | C | E | R | T |
| G | E | W | G | A | W | S | | E | E | N | | O | T | E | L | L | O | | | |
| O | N | A | | D | O | S | | G | R | E | G | O | R | Y | | I | B | S | E | N |
| O | R | R | | I | R | S | | | | Y | O | D | A | | S | T | R | I | V | E |
| D | A | M | A | S | K | | | | | | | | | | H | E | A | L | E | R |
| A | G | E | N | T | | | A | R | E | S | | | | A | R | R | | I | N | V |
| S | E | N | T | I | | F | L | I | R | T | E | R | | P | I | A | | C | U | E |
| | | | S | C | R | E | E | N | | R | N | A | | E | N | T | R | A | P | S |
| C | O | P | Y | | H | A | R | D | | E | O | N | S | | K | I | D | | | |
| A | R | A | | V | O | L | T | | S | E | L | | C | D | I | | S | P | A | T |
| T | A | N | N | E | S | T | | I | O | T | A | | R | I | N | | | A | S | H |
| | | F | I | R | | Y | A | R | D | | | D | E | N | G | | P | I | P | E |
| A | N | I | O | N | S | | R | A | I | N | B | O | W | | | S | A | R | E | |
| C | A | S | B | A | H | | S | Q | U | E | E | Z | E | | S | I | R | E | N | S |
| E | T | H | E | L | | | | I | M | A | G | E | D | | | S | I | R | S | |
10 Variety puzzles by Peter Gordon
Sun 12/29/2019

| | | | | | | | | | | | | | | | | | | | |
| --- | --- | --- | --- | --- | --- | --- | --- | --- | --- | --- | --- | --- | --- | --- | --- | --- | --- | --- | --- |
| | | | | | | | T | I | N | E | A | R | | | | | | | |
| | | | | | | | A | R | C | A | D | E | | | | | | | |
| | | | | S | I | L | V | E | R | T | O | N | G | U | E | | | | |
| H | E | N | | A | C | A | I | | | | | D | O | R | A | | C | O | G |
| O | M | I | C | R | O | N | | | | | | | F | A | S | T | O | N | E |
| N | O | C | H | A | N | C | E | | | | | M | U | L | T | I | P | L | E |
| O | R | K | I | N | | E | L | L | | | I | O | N | | E | X | P | O | S |
| R | Y | E | | A | R | I | S | E | | | R | A | D | A | R | | E | W | E |
| | | L | I | C | I | T | | A | U | T | O | | M | I | N | E | R | | |
| T | A | B | S | | G | O | L | D | F | I | N | G | E | R | | A | H | A | B |
| O | R | A | L | | | | I | F | O | N | L | Y | | | | S | E | X | Y |
| N | I | C | E | | A | L | L | O | S | A | U | R | U | S | | Y | A | L | E |
| Y | A | K | S | | T | O | T | O | | | N | E | S | T | | A | D | E | S |
| | | | | | M | U | S | T | | | G | D | A | Y | | | | | |
Sun 3/30/2003

| | | | | | | | | | | | | | | |
| --- | --- | --- | --- | --- | --- | --- | --- | --- | --- | --- | --- | --- | --- | --- |
| F | I | F | T | H | S | | F | I | R | S | T | A | I | D |
| A | | R | | O | | | | R | | T | | L | | E |
| C | H | I | N | A | | R | A | I | S | I | N | E | T | S |
| E | | E | | G | | E | | S | | C | | R | | I |
| L | O | D | G | I | N | G | S | | S | K | A | T | E | S |
| I | | R | | E | | I | | R | | P | | | | T |
| F | A | I | R | | A | S | T | E | R | I | S | K | | |
| T | | C | | S | | T | | X | | N | | A | | H |
| | | E | S | P | R | E | S | S | O | | A | N | T | E |
| C | | | | E | | R | | T | | S | | G | | A |
| L | O | N | E | L | Y | | C | O | V | E | N | A | N | T |
| A | | A | | L | | C | | U | | N | | R | | H |
| S | Y | M | B | O | L | I | S | T | | O | Z | O | N | E |
| P | | E | | U | | A | | | | R | | O | | N |
| S | E | D | I | T | I | O | N | | L | A | S | S | E | S |
Sun 3/3/2002

| | | | | | | | | | | | | | | | | |
| --- | --- | --- | --- | --- | --- | --- | --- | --- | --- | --- | --- | --- | --- | --- | --- | --- |
| | | | | P | I | E | R | | | | | | | | | |
| | | | C | A | R | V | E | | | | | | | | | |
| | | P | A | R | K | A | V | E | N | U | E | | | | | |
| | | E | T | A | | | S | W | I | S | S | | | | | |
| | | P | E | D | A | L | | E | L | M | S | | A | J | A | X |
| | | | R | E | V | E | R | S | E | C | O | M | M | U | T | E |
| | | | | | E | V | E | | | | | A | P | R | O | N |
| | | | | G | R | A | C | E | S | | | I | L | O | N | A |
| | | N | E | U | T | R | A | L | C | O | R | N | E | R | | |
| E | C | O | L | I | | | P | L | A | Z | A | S | | | | |
| N | O | T | E | D | | | | | L | A | D | | | | | |
| D | R | I | V | E | U | P | T | H | E | W | A | L | L | | | |
| S | A | T | E | | R | O | H | E | | A | R | I | A | S | | |
| | | | | | A | L | A | M | O | | | M | X | S | | |
| | | | | | L | O | W | P | R | O | F | I | L | E | | |
| | | | | | | | | | I | S | L | E | Y | | | |
| | | | | | | | | | G | E | A | R | | | | |
Sun 12/9/2001

| | | | | | | | | | | | | | | | | |
| --- | --- | --- | --- | --- | --- | --- | --- | --- | --- | --- | --- | --- | --- | --- | --- | --- |
| | | | | | | | | | | L | O | U | S | | | |
| | | | | | | | | | P | A | U | L | I | | | |
| | | | | T | O | P | B | I | L | L | I | N | G | | | |
| | | | T | E | R | R | A | R | I | A | | A | N | T | E | D |
| S | T | R | A | N | G | E | B | R | E | W | | | O | R | E | O |
| O | N | U | S | | A | P | E | | | | U | N | R | O | L | L |
| S | U | N | T | A | N | S | | U | P | A | G | A | I | N | S | T |
| O | T | T | E | R | S | | P | S | Y | C | H | S | | | | |
| | S | O | R | T | | Q | U | A | R | K | | C | E | N | T | |
| | | | | F | A | E | R | I | E | | L | A | R | G | O | S |
| D | O | W | N | U | N | D | E | R | | M | A | R | I | A | N | A |
| U | N | H | O | L | Y | | | | A | M | Y | | C | I | T | I |
| E | L | I | S | | | C | H | A | R | M | S | C | H | O | O | L |
| T | Y | P | E | B | | A | M | R | A | D | I | O | S | | | |
| | | | B | O | T | T | O | M | L | I | N | E | | | | |
| | | | A | R | I | E | S | | | | | | | | | |
| | | | G | E | E | R | | | | | | | | | | |
Sun 9/16/2001

| | | | | | | | | | | | | | | | | |
| --- | --- | --- | --- | --- | --- | --- | --- | --- | --- | --- | --- | --- | --- | --- | --- | --- |
| | S | T | A | B | | | | P | L | U | S | | | | | |
| | P | E | D | R | O | | | L | I | S | A | | I | O | W | A |
| | U | N | D | E | R | S | T | A | T | E | M | E | N | T | I | S |
| | N | O | T | S | O | H | O | T | | D | E | F | R | O | C | K |
| | | R | O | T | | E | N | Y | A | | | G | E | E | K | S |
| | | | | | S | L | A | P | D | A | S | H | | | | |
| | | | A | Z | I | L | L | I | O | N | T | I | M | E | S | |
| | F | A | D | E | D | | | | P | A | D | | O | R | A | |
| | O | L | D | N | E | W | S | | T | S | E | L | I | O | T | |
| | A | P | E | | M | E | A | | | | N | U | R | S | E | |
| | M | O | R | E | E | F | F | E | C | T | I | V | E | | | |
| | | | | A | N | T | E | N | N | A | S | | | | | |
| E | K | I | N | G | | | S | C | O | T | | C | S | A | | |
| S | A | R | A | L | E | E | | A | T | E | L | I | E | R | S | |
| T | H | A | N | E | X | A | G | G | E | R | A | T | I | O | N | |
| A | N | N | A | | I | S | E | E | | | M | E | N | S | A | |
| | | | | | T | E | N | S | | | | D | E | E | P | |
Sun 6/24/2001

| | | | | | | | | | | | | | | | | |
| --- | --- | --- | --- | --- | --- | --- | --- | --- | --- | --- | --- | --- | --- | --- | --- | --- |
| | | | | | | | | R | A | P | I | D | | | | |
| S | P | A | M | | | | | I | C | E | D | U | P | | | |
| K | E | N | O | S | | | O | P | E | N | S | E | S | A | M | E |
| O | N | I | O | N | D | O | M | E | | | | T | A | T | E | R |
| A | N | T | E | L | O | P | E | | | | A | S | T | H | M | A |
| L | E | A | D | | W | A | N | | O | R | B | | S | E | E | |
| | | | | E | E | R | | | C | A | L | L | | A | N | A |
| | | | S | A | L | T | O | F | T | H | E | E | A | R | T | H |
| S | C | A | T | S | | | A | R | E | | | A | U | T | O | S |
| H | O | L | D | E | V | E | R | Y | T | H | I | N | G | | | |
| E | L | L | | L | A | T | E | | | E | S | S | | | | |
| | O | E | D | | S | A | D | | A | T | L | | L | A | M | P |
| I | N | G | E | S | T | | | | N | U | I | S | A | N | C | E |
| M | E | R | C | I | | | | P | O | P | P | Y | C | O | C | K |
| F | L | O | O | D | P | L | A | I | N | | | D | E | U | C | E |
| | | | R | E | T | E | L | L | | | | | S | K | I | S |
| | | | | B | A | G | E | L | | | | | | | | |
Sun 5/13/2001

| | | | | | | | | | | | | | | | | |
| --- | --- | --- | --- | --- | --- | --- | --- | --- | --- | --- | --- | --- | --- | --- | --- | --- |
| | | | G | L | O | | | B | A | S | K | | A | I | L | S |
| | | | L | E | X | | D | I | X | I | E | | N | C | A | A |
| R | U | B | E | G | O | L | D | B | E | R | G | | N | E | X | T |
| A | M | O | N | G | | Y | E | S | | E | S | A | I | | | |
| E | P | O | N | Y | M | S | | | | | | S | E | A | | |
| | | | | | D | O | A | | M | R | S | P | O | C | K | |
| | | | J | A | I | L | B | R | E | A | K | | A | H | A | |
| | | A | O | L | | | S | O | L | T | I | | K | I | N | |
| | | S | H | I | R | L | E | Y | T | E | M | P | L | E | | |
| | S | S | N | | O | U | N | C | E | | | A | E | R | | |
| | H | U | H | | W | A | T | E | R | L | I | L | Y | | | |
| | A | M | A | D | E | U | S | | S | E | R | | | | | |
| | | E | N | O | | | | | | M | A | E | W | E | S | T |
| | | | C | Z | A | R | | T | A | U | | L | O | R | N | E |
| N | E | M | O | | B | E | A | U | B | R | U | M | M | E | L | L |
| A | L | E | C | | L | A | R | G | E | | N | E | E | | | |
| B | I | L | K | | E | L | K | S | | | U | R | N | | | |
Sun 4/1/2001

| | | | | | | | | | | | | | | | | |
| --- | --- | --- | --- | --- | --- | --- | --- | --- | --- | --- | --- | --- | --- | --- | --- | --- |
| | | T | O | R | C | H | | | | | | | | | | |
| | | A | M | P | H | I | B | I | A | N | | | | | | |
| | A | L | A | M | O | G | O | R | D | O | | | A | M | P | S |
| | M | O | H | S | | H | U | R | O | N | | S | W | O | R | E |
| | A | N | A | | P | E | N | | | | | A | A | R | O | N |
| | | | | A | S | S | T | | T | W | O | I | R | O | N | S |
| I | M | M | U | N | I | T | Y | C | H | A | L | L | E | N | G | E |
| D | E | A | L | T | | | | L | A | N | E | | | | | |
| O | N | E | M | I | L | L | I | O | N | D | O | L | L | A | R | S |
| | | | | | E | A | S | T | | | | A | O | R | T | A |
| T | H | E | T | R | I | B | E | H | A | S | S | P | O | K | E | N |
| H | O | M | E | B | A | S | E | | C | C | C | P | | | | |
| I | R | A | N | I | | | | | A | R | I | | C | P | A | |
| E | D | I | E | S | | A | S | P | C | A | | W | O | O | D | |
| F | E | L | T | | | F | R | U | I | T | S | A | L | A | D | |
| | | | | | | C | O | P | A | C | E | T | I | C | | |
| | | | | | | | | | | H | A | T | C | H | | |
Sun 1/7/2001

| | | | | | | | | | | | | | | | | |
| --- | --- | --- | --- | --- | --- | --- | --- | --- | --- | --- | --- | --- | --- | --- | --- | --- |
| | | M | B | A | | | | | | | | O | S | S | I | E |
| | | E | L | F | | P | S | I | | | | T | E | E | N | S |
| | | O | A | F | | A | T | O | M | S | | T | A | R | T | S |
| | | W | H | I | R | L | A | W | A | Y | | | T | I | R | E |
| | | | S | R | A | | G | A | L | L | A | N | T | F | O | X |
| C | A | P | | M | T | V | | | | | V | E | L | | | |
| O | F | U | S | E | | E | C | O | | | A | C | E | R | B | |
| U | R | G | E | D | | R | A | M | S | E | S | | S | E | L | F |
| N | A | R | C | | A | S | S | A | U | L | T | | L | E | A | L |
| T | I | E | R | | T | E | T | H | E | R | | C | E | L | I | E |
| | D | E | E | R | E | | | A | D | O | | I | W | E | R | E |
| | | | T | E | A | | | | | Y | E | T | | D | S | T |
| W | A | R | A | D | M | I | R | A | L | | R | A | H | | | |
| O | D | O | R | | | S | I | R | B | A | R | T | O | N | | |
| M | O | V | I | E | | M | O | T | O | R | | I | O | U | | |
| A | R | E | A | S | | | | S | S | E | | O | H | M | | |
| N | E | R | T | S | | | | | | | | N | A | B | | |
Sun 11/26/2000

| | | | | | | | | | | | | | | | | |
| --- | --- | --- | --- | --- | --- | --- | --- | --- | --- | --- | --- | --- | --- | --- | --- | --- |
| S | O | W | | | | | P | O | P | U | P | | | | | |
| O | O | H | S | | | | S | W | I | L | L | | | | | |
| S | P | I | T | | | W | I | N | G | N | U | T | | | | |
| A | S | T | A | I | R | E | | | S | A | M | B | A | | | |
| | | E | N | R | O | L | S | | | | T | A | N | | | |
| P | E | A | C | O | C | K | N | E | T | W | O | R | K | | | |
| O | L | S | E | N | | | O | N | E | A | M | | A | G | T | |
| P | A | P | | Y | M | A | | T | A | R | A | | | R | E | G |
| P | I | E | | | U | N | K | E | M | P | T | | | E | A | U |
| A | N | N | | | S | W | A | N | | S | O | C | | E | S | E |
| | E | S | P | | T | A | R | T | S | | | H | I | N | E | S |
| | | | S | C | A | R | L | E | T | K | N | I | G | H | T | S |
| | | | S | L | R | | | | A | I | E | L | L | O | | |
| | | | T | U | D | O | R | | | N | O | D | O | U | B | T |
| | | | | E | G | G | H | E | A | D | | | O | S | L | O |
| | | | | | A | R | E | A | S | | | | S | E | A | N |
| | | | | | S | E | A | R | S | | | | | S | H | Y |
11 pre-Shortz crosswords by Peter Gordon
Tue 6/15/1993

| | | | | | | | | | | | | | | |
| --- | --- | --- | --- | --- | --- | --- | --- | --- | --- | --- | --- | --- | --- | --- |
| C | R | A | F | T | | W | A | N | E | D | | W | A | S |
| L | U | C | I | A | | A | D | O | R | E | | A | B | E |
| A | B | R | A | C | A | D | A | B | R | A | | R | E | X |
| P | E | E | N | | I | D | Y | L | | D | A | D | D | Y |
| | | | C | E | D | E | | E | D | E | N | | | |
| | C | R | E | M | E | D | E | M | E | N | T | H | E | |
| S | H | O | E | S | | | N | A | N | | | A | T | M |
| E | A | T | S | | C | A | N | N | Y | | H | I | H | O |
| E | M | O | | | O | S | U | | | G | O | T | I | T |
| | P | R | I | M | I | T | I | V | I | S | T | I | C | |
| | | | D | A | N | E | | E | D | A | S | | | |
| R | A | Z | O | R | | R | E | T | E | | H | E | A | T |
| O | N | O | | V | O | O | D | O | O | D | O | L | L | S |
| I | T | O | | E | L | I | D | E | | S | T | E | L | A |
| L | E | S | | L | A | D | Y | S | | O | S | C | A | R |
Mon 5/31/1993

| | | | | | | | | | | | | | | |
| --- | --- | --- | --- | --- | --- | --- | --- | --- | --- | --- | --- | --- | --- | --- |
| O | C | H | O | | N | O | R | A | | A | S | C | I | I |
| O | R | A | L | | E | D | E | N | | L | I | S | T | S |
| H | U | N | D | R | E | D | Y | A | R | D | D | A | S | H |
| | | D | E | E | D | S | | | H | O | E | | | |
| H | O | W | S | B | Y | | S | C | O | U | R | G | E | D |
| E | A | R | T | O | | A | P | O | | S | E | I | N | E |
| S | R | I | | R | E | M | O | R | A | | A | V | E | C |
| | | T | E | N | F | O | O | T | P | O | L | E | | |
| A | M | I | N | | T | E | N | E | T | S | | A | D | D |
| S | A | N | T | A | | B | I | X | | C | A | N | O | E |
| L | O | G | I | C | I | A | N | | M | A | I | D | E | N |
| | | | R | C | A | | | W | O | R | S | T | | |
| T | H | R | E | E | M | I | L | E | I | S | L | A | N | D |
| A | U | N | T | S | | D | E | A | L | | E | K | E | D |
| B | R | A | Y | S | | O | A | K | S | | S | E | W | S |
Mon 4/5/1993

| | | | | | | | | | | | | | | |
| --- | --- | --- | --- | --- | --- | --- | --- | --- | --- | --- | --- | --- | --- | --- |
| C | H | A | T | S | | Q | U | I | | J | A | I | L | S |
| H | A | V | O | C | | U | S | O | | O | C | C | U | R |
| I | R | E | N | E | | I | S | T | | I | R | O | N | S |
| S | P | R | I | N | G | T | R | A | I | N | I | N | G | |
| | | | | A | R | E | | | T | E | D | | | |
| L | U | S | T | R | E | | T | O | A | D | | M | P | H |
| E | N | N | U | I | | A | R | A | L | | S | O | L | O |
| T | H | E | B | O | Y | S | O | F | S | U | M | M | E | R |
| M | A | R | E | | A | I | M | S | | P | U | M | A | S |
| E | T | D | | S | L | A | P | | E | S | T | A | T | E |
| | | | S | A | T | | | S | E | T | | | | |
| | T | H | E | F | A | L | L | C | L | A | S | S | I | C |
| M | A | U | V | E | | A | I | R | | I | L | O | N | A |
| A | X | L | E | S | | Z | O | O | | R | O | O | K | S |
| G | I | A | N | T | | E | N | D | | S | E | N | S | E |
Wed 12/2/1992

| | | | | | | | | | | | | | | |
| --- | --- | --- | --- | --- | --- | --- | --- | --- | --- | --- | --- | --- | --- | --- |
| L | O | P | S | | L | A | U | R | A | | C | A | L | F |
| A | L | E | E | | A | P | R | I | L | | L | U | A | U |
| M | E | R | E | | C | A | N | O | F | W | O | R | M | S |
| B | O | U | D | O | I | R | S | | R | E | C | A | P | S |
| | | | | B | E | T | | M | E | E | K | | | |
| C | O | F | F | E | R | | W | A | S | P | | P | I | G |
| A | R | I | A | S | | L | A | I | C | | S | O | D | A |
| B | A | R | R | E | L | O | F | M | O | N | K | E | Y | S |
| I | T | E | M | | E | A | T | S | | A | I | S | L | E |
| N | E | D | | S | A | N | S | | V | I | N | Y | L | S |
| | | | F | E | D | S | | B | E | L | | | | |
| A | P | O | L | L | O | | R | U | S | S | I | A | N | S |
| B | O | X | O | F | F | R | O | G | S | | R | O | I | L |
| U | S | E | S | | F | A | B | L | E | | A | N | N | E |
| T | E | N | S | | S | T | E | E | L | | N | E | E | D |
Wed 11/25/1992

| | | | | | | | | | | | | | | |
| --- | --- | --- | --- | --- | --- | --- | --- | --- | --- | --- | --- | --- | --- | --- |
| D | O | N | N | A | | S | H | E | D | | M | I | R | O |
| U | N | I | O | N | | H | A | V | E | | A | R | A | B |
| B | U | L | L | D | U | R | H | A | M | | M | O | N | O |
| S | S | E | | O | N | E | S | | O | R | A | N | G | E |
| | | | G | R | I | D | | F | L | O | S | S | E | S |
| L | E | V | E | R | S | | P | A | I | N | | | | |
| E | L | E | N | A | | B | A | N | S | | O | E | D | |
| T | H | E | U | N | T | O | U | C | H | A | B | L | E | S |
| | I | R | S | | E | A | S | Y | | R | E | A | C | H |
| | | | | P | E | T | E | | S | T | Y | M | I | E |
| R | E | A | S | O | N | S | | L | E | E | S | | | |
| E | R | R | A | T | A | | F | A | R | R | | O | H | O |
| M | I | D | I | | G | O | L | D | F | I | N | G | E | R |
| I | C | O | N | | E | L | A | L | | E | E | R | I | E |
| T | A | R | T | | R | E | N | E | | S | E | E | R | S |
Tue 11/10/1992

| | | | | | | | | | | | | | | |
| --- | --- | --- | --- | --- | --- | --- | --- | --- | --- | --- | --- | --- | --- | --- |
| R | A | P | | I | S | L | E | T | | | L | O | F | T |
| I | C | E | | L | E | A | D | S | | J | O | K | E | R |
| C | H | A | R | L | E | S | D | E | G | A | U | L | L | E |
| H | E | R | E | | K | E | Y | | O | P | I | A | T | E |
| | | | M | R | E | D | | P | T | A | S | | | |
| M | I | D | A | I | R | | K | A | H | N | | S | A | G |
| A | D | O | R | N | | P | O | L | A | | M | A | L | L |
| G | E | O | R | G | E | S | P | O | M | P | I | D | O | U |
| M | A | R | Y | | R | Y | E | S | | I | N | A | N | E |
| A | S | S | | T | A | C | K | | F | L | U | T | E | S |
| | | | F | I | S | H | | T | I | L | T | | | |
| A | V | I | A | T | E | | I | R | E | | I | R | A | S |
| G | I | S | C | A | R | D | D | E | S | T | A | I | N | G |
| A | L | I | E | N | | E | L | A | T | E | | T | N | T |
| R | E | S | T | | | S | E | D | A | N | | E | S | S |
Sun 12/29/1991

PSSST!

| | | | | | | | | | | | | | | | | | | | | |
| --- | --- | --- | --- | --- | --- | --- | --- | --- | --- | --- | --- | --- | --- | --- | --- | --- | --- | --- | --- | --- |
| I | T | A | | E | R | G | S | | A | M | I | S | S | | T | H | A | W | S | |
| S | Y | C | A | M | O | R | E | | P | A | R | C | H | | O | I | L | I | E | R |
| P | R | E | S | S | S | E | C | R | E | T | A | R | Y | | N | E | T | T | L | E |
| Y | O | D | A | | S | E | R | E | | S | T | A | L | A | G | | O | N | E | L |
| | | | S | E | S | T | E | T | S | | E | G | O | S | | | | E | N | E |
| I | M | P | | N | E | S | T | I | N | G | | | C | H | E | S | S | S | E | T |
| S | I | E | R | R | A | | S | N | O | R | T | | K | E | V | I | N | S | | |
| M | A | T | E | O | | | | A | W | A | R | D | S | | E | R | A | S | E | D |
| | | | V | O | L | G | A | | Y | S | E | R | | | N | E | C | T | A | R |
| S | S | S | | T | I | A | R | A | | S | A | I | L | S | | S | K | A | T | E |
| O | N | U | S | | S | W | I | S | S | S | T | E | A | K | S | | S | N | A | G |
| R | E | C | T | O | | K | A | P | O | K | | S | P | I | R | E | | D | T | S |
| T | A | C | O | M | A | | | I | R | I | S | | S | T | A | F | F | | | |
| S | K | E | W | E | R | | S | C | A | R | P | S | | | | F | I | R | S | T |
| | | S | E | N | E | C | A | | S | T | O | O | D | | B | O | X | C | A | R |
| L | E | S | S | S | A | L | T | | | S | I | M | I | L | A | R | | A | M | Y |
| E | S | S | | | | O | U | S | T | | L | I | V | E | S | T | O | | | |
| A | C | T | S | | S | P | R | E | E | S | | T | E | S | S | | L | I | M | E |
| D | O | O | L | I | E | | D | I | S | T | R | E | S | S | S | I | G | N | A | L |
| A | R | R | I | V | E | | A | N | T | E | D | | T | E | A | C | A | R | T | S |
| | T | Y | P | E | S | | Y | E | A | T | S | | S | E | X | Y | | E | T | E |
Fri 8/2/1991

| | | | | | | | | | | | | | | |
| --- | --- | --- | --- | --- | --- | --- | --- | --- | --- | --- | --- | --- | --- | --- |
| | P | S | A | | R | A | I | L | | | C | H | U | M |
| T | O | W | N | | E | L | D | E | R | | O | I | S | E |
| S | U | E | T | | P | L | A | T | I | T | U | D | E | S |
| P | R | A | I | R | I | E | | T | O | U | T | E | R | S |
| | | T | W | A | N | G | | | S | T | U | | | |
| E | S | S | A | Y | | O | B | I | | T | R | A | S | H |
| L | A | H | R | | T | R | A | N | S | I | E | N | C | E |
| O | V | I | | | V | I | S | T | A | | | T | A | X |
| P | E | R | C | U | S | S | I | O | N | | M | A | L | E |
| E | S | T | E | R | | T | E | X | | P | A | G | E | D |
| | | | R | A | G | | | I | N | T | R | O | | |
| T | E | T | A | N | U | S | | C | O | S | I | N | E | S |
| H | A | R | M | O | N | I | C | A | S | | N | I | L | E |
| E | R | E | I | | S | L | A | T | E | | A | S | I | A |
| A | L | E | C | | | O | R | E | S | | S | T | A | |
Wed 5/15/1991

| | | | | | | | | | | | | | | |
| --- | --- | --- | --- | --- | --- | --- | --- | --- | --- | --- | --- | --- | --- | --- |
| C | L | O | S | E | | B | R | O | | S | H | O | P | S |
| H | U | M | A | N | | L | I | L | | T | O | L | E | T |
| A | G | I | N | G | | O | N | E | | A | R | E | N | A |
| P | E | T | E | R | A | N | D | G | O | R | D | O | N | |
| | | | | A | D | D | | | F | E | E | | | |
| S | T | R | I | V | E | | C | A | T | S | | M | A | R |
| T | R | A | C | E | | L | O | D | E | | S | I | L | O |
| P | E | T | E | R | L | E | M | O | N | G | E | L | L | O |
| A | V | I | D | | I | V | E | S | | R | E | N | E | S |
| T | I | O | | S | N | I | T | | R | E | S | E | N | T |
| | | | B | A | G | | | R | A | E | | | | |
| | G | O | R | D | O | N | J | O | H | N | C | O | C | K |
| D | U | P | E | D | | O | I | L | | E | A | G | L | E |
| A | R | I | E | L | | A | B | E | | S | P | R | A | Y |
| S | U | E | D | E | | H | E | S | | T | E | E | N | S |
Wed 5/2/1990

| | | | | | | | | | | | | | | |
| --- | --- | --- | --- | --- | --- | --- | --- | --- | --- | --- | --- | --- | --- | --- |
| F | A | S | T | | S | P | L | I | T | | D | I | C | E |
| E | T | C | H | | P | H | A | S | E | | O | D | O | R |
| M | I | R | E | | L | O | N | E | R | | Z | O | O | M |
| U | M | A | | C | I | N | D | E | R | F | E | L | L | A |
| R | E | P | L | A | C | E | | | I | A | N | | | |
| | | P | A | C | E | | S | I | F | T | | I | M | A |
| S | T | I | N | T | | O | M | N | I | | A | D | A | M |
| T | H | E | K | I | N | G | O | F | C | O | M | E | D | Y |
| E | A | S | Y | | A | R | G | O | | N | I | N | E | S |
| P | I | T | | E | V | E | S | | F | I | S | T | | |
| | | | A | L | I | | | C | L | O | S | I | N | G |
| M | I | D | N | I | G | H | T | R | U | N | | F | E | E |
| E | V | E | N | | A | A | R | O | N | | T | I | E | S |
| M | A | N | E | | T | R | I | C | K | | R | E | D | S |
| O | N | Y | X | | E | D | G | E | S | | E | S | S | O |
Tue 9/5/1989

| | | | | | | | | | | | | | | |
| --- | --- | --- | --- | --- | --- | --- | --- | --- | --- | --- | --- | --- | --- | --- |
| C | O | Z | Y | | B | A | N | D | A | | H | A | D | J |
| A | X | E | D | | I | V | I | E | D | | U | V | E | A |
| R | E | D | S | K | Y | A | T | M | O | R | N | I | N | G |
| E | N | S | | L | E | I | S | | R | O | A | S | T | S |
| | | | V | E | A | L | | A | E | O | N | | | |
| | S | T | E | E | R | | D | O | R | M | | S | P | A |
| E | M | I | R | | L | E | E | R | | E | A | T | E | N |
| D | O | G | D | A | Y | A | F | T | E | R | N | O | O | N |
| E | T | H | I | C | | R | O | A | D | | O | O | N | A |
| N | E | T | | A | B | L | E | | G | A | S | P | S | |
| | | | A | M | O | S | | A | I | D | E | | | |
| U | S | A | G | E | S | | A | C | N | E | | A | W | E |
| S | T | I | L | L | O | F | T | H | E | N | I | G | H | T |
| N | U | D | E | | M | A | T | E | S | | Q | U | I | T |
| A | N | A | T | | S | T | U | D | S | | S | E | R | A |
XWord Info © 2007-2023,
Jim Horne
0.97 sec