Total
Debut
Col

labs

1
12/4/2020
1
| Sun | Mon | Tue | Wed | Thu | Fri | Sat |
| --- | --- | --- | --- | --- | --- | --- |
| 0 | 0 | 0 | 0 | 0 | 1 | 0 |
Scrabble
Rebus
Circle
P

an

gram
1.46
0
0
0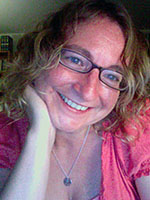 Fri 12/4/2020

| | | | | | | | | | | | | | | |
| --- | --- | --- | --- | --- | --- | --- | --- | --- | --- | --- | --- | --- | --- | --- |
| C | A | T | T | L | E | T | H | I | E | F | | I | S | M |
| A | G | O | R | A | P | H | O | B | I | A | | G | O | O |
| M | I | N | I | S | T | E | R | I | N | G | | O | R | E |
| P | L | O | P | S | | C | A | S | S | E | T | T | E | S |
| Y | E | W | S | | M | O | T | E | | N | E | A | L | |
| | | | | V | A | N | I | S | H | | A | N | O | N |
| F | A | N | D | A | N | G | O | | E | L | P | A | S | O |
| E | Q | U | A | L | T | O | | G | R | O | O | M | E | D |
| S | U | M | M | E | R | | P | L | O | T | T | E | R | S |
| T | A | B | S | | A | L | I | E | N | S | | | | |
| | V | E | E | S | | A | N | N | S | | M | U | S | S |
| A | I | R | L | I | F | T | E | D | | S | A | N | T | A |
| A | T | T | | G | R | E | T | A | G | E | R | W | I | G |
| R | A | E | | N | A | T | A | L | I | E | C | O | L | E |
| P | E | N | | S | T | O | R | E | F | R | O | N | T | S |
Patti! She's the editor for the Crosswords Club as well as Rich Norris's assistant at the LA Times. How is it possible that this is her NYT debut?
I'd heard the "taking stock" joke before, but I still got fooled. Great way to kick off the puzzle. CATTLE RUSTLER would have been even juicier, but I'll take stock of a CATTLE THIEF at 1-Across any day.
I also enjoyed the initially mystifying NUMBER TEN. Number ten makes it sound like the British P.M. is "The Prisoner". Apparently the Brits call 10 Downing Street NUMBER TEN for short? Along with the secret-society-feeling AQUA VITAE, that's a delightful pairing for Anglophiles.
I had to look up a couple of entries — Donald FAGEN / GRETA GERWIG ... I GOT A NAME indeed. Proper names can be tricky entries. On one hand, you potentially alienate solvers who finish with F A G E N and say no, that can't be right. On the other, someone like GRETA GERWIG, who directed the wildly successful "Little Women," ought to have her day in the crossword sun. Seeing her will also elate her fans.
Some fantastic clues helped prop up my solving experience, SANTA going through the roof in December, and what better to bear repeating than a MANTRA?
There weren't enough entries that resonated with me to give this puzzle POW! consideration, but I love seeing two of my favorite crossworld peeps on a byline. (Shameless plug: Doug and I have a crossword book coming out soon.)