Total
Debut
Col

labs

1
12/4/2020
1
| Sun | Mon | Tue | Wed | Thu | Fri | Sat |
| --- | --- | --- | --- | --- | --- | --- |
| 0 | 0 | 0 | 0 | 0 | 1 | 0 |
Scrabble
Rebus
Circle
P

an

gram
1.46
0
0
0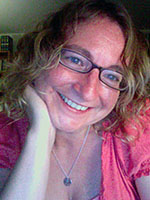 Fri 12/4/2020

| | | | | | | | | | | | | | | |
| --- | --- | --- | --- | --- | --- | --- | --- | --- | --- | --- | --- | --- | --- | --- |
| C | A | T | T | L | E | T | H | I | E | F | | I | S | M |
| A | G | O | R | A | P | H | O | B | I | A | | G | O | O |
| M | I | N | I | S | T | E | R | I | N | G | | O | R | E |
| P | L | O | P | S | | C | A | S | S | E | T | T | E | S |
| Y | E | W | S | | M | O | T | E | | N | E | A | L | |
| | | | | V | A | N | I | S | H | | A | N | O | N |
| F | A | N | D | A | N | G | O | | E | L | P | A | S | O |
| E | Q | U | A | L | T | O | | G | R | O | O | M | E | D |
| S | U | M | M | E | R | | P | L | O | T | T | E | R | S |
| T | A | B | S | | A | L | I | E | N | S | | | | |
| | V | E | E | S | | A | N | N | S | | M | U | S | S |
| A | I | R | L | I | F | T | E | D | | S | A | N | T | A |
| A | T | T | | G | R | E | T | A | G | E | R | W | I | G |
| R | A | E | | N | A | T | A | L | I | E | C | O | L | E |
| P | E | N | | S | T | O | R | E | F | R | O | N | T | S |
PATTI: I've been waiting a long time for a New York Times byline, and I love that it's on a collaboration with Doug — even though this is our first NYT together, it is the ninth themeless we've co-constructed. Subscribers to Crosswords Club, which I edit, may know our joint puzzles appear under the name "Helena Buchanan," a pen name that hints at one home state and one favorite novel.
I'm sad our clue to 1A didn't survive, which was [One who has no brand loyalty?]. And I'd clued 37A to reference an actress on The Magicians, which is my favorite train wreck of a TV show. That ... was probably a good clue change.
DOUG: It's always a pleasure to work with Patti on a puzzle! She loves the part I don't love (writing the clues), so we make a great tag team. We're like the original Hart Foundation, but with 95% fewer suplexes.
Patti and I are both baseball fans, so we referenced the infamous PINE TAR Game in our original clue for 38D. I love the image of George Brett barrelling out of the dugout with steam almost literally coming out of his ears.