This web browser is not supported. Use Chrome, Edge, Safari, or Firefox for best results.
Thumbnails
25 puzzles by Michael S. Maurer
with Jeff Chen comments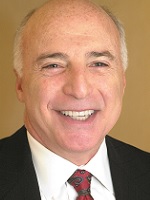 View these same grids with comments from:
Constructor (4)
Jeff Chen (4)
Hide comments
See the 68 answer words debuted by Michael S. Maurer.
Alternate name for this constructor:
19 Shortz Era Daily crosswords by Michael S. Maurer
Thu 2/1/2007

| | | | | | | | | | | | | | | |
| --- | --- | --- | --- | --- | --- | --- | --- | --- | --- | --- | --- | --- | --- | --- |
| W | A | R | A | C | E | | T | O | G | E | T | H | E | R |
| O | C | E | L | O | T | | O | N | E | T | O | O | N | E |
| R | C | C | O | L | A | | V | A | C | A | T | I | O | N |
| K | E | E | N | E | S | T | | T | K | T | | | | |
| I | D | I | E | | | O | H | I | O | | A | S | I | A |
| N | E | V | | F | S | T | O | P | | E | X | A | C | T |
| G | R | E | | A | T | E | N | | F | R | I | G | H | T |
| | | | O | X | Y | M | O | R | O | N | S | | | |
| E | N | T | R | E | E | | R | E | N | E | | T | C | M |
| F | O | U | N | D | | M | E | E | T | S | | R | O | I |
| S | I | N | E | | R | O | D | S | | | D | I | M | S |
| | | | | M | I | S | | E | S | C | A | P | E | S |
| E | S | T | I | M | A | T | E | | A | R | I | O | S | I |
| R | E | U | N | I | T | E | S | | R | O | L | L | I | N |
| S | P | E | C | I | A | L | S | | S | P | Y | I | N | G |
Sun 7/8/2001

WALL STREET

| | | | | | | | | | | | | | | | | | | | | | | |
| --- | --- | --- | --- | --- | --- | --- | --- | --- | --- | --- | --- | --- | --- | --- | --- | --- | --- | --- | --- | --- | --- | --- |
| C | O | R | P | S | E | | P | O | L | L | | C | A | C | A | O | | F | A | D | E | S |
| O | P | I | A | T | E | | O | B | E | Y | | O | R | A | L | S | | E | X | I | S | T |
| P | E | N | C | I | L | S | L | O | S | E | P | O | I | N | T | S | | R | I | A | T | A |
| U | N | S | E | R | | A | Y | E | S | | E | L | E | N | A | | P | U | L | P | E | R |
| L | E | E | R | | A | L | P | S | | D | E | I | T | Y | | S | E | L | L | E | R | S |
| A | D | D | | E | L | I | | | B | U | R | S | T | | A | P | P | E | A | R | | |
| | | | K | N | I | V | E | S | U | P | S | H | A | R | P | L | Y | | | S | A | C |
| S | A | L | A | D | | A | R | E | T | E | | | | A | R | A | S | | G | U | S | H |
| E | D | I | T | O | R | | O | T | T | | | | S | H | O | T | | M | E | N | S | A |
| T | A | G | | F | E | A | T | H | E | R | S | D | O | W | N | | C | A | N | C | A | N |
| A | S | H | E | | W | W | I | | S | H | E | E | N | A | | | O | N | E | H | I | T |
| | | T | A | B | A | S | C | O | | O | T | B | | Y | E | S | H | I | V | A | | |
| G | A | S | S | E | R | | | Z | A | D | O | R | A | | S | T | E | | A | N | T | S |
| R | E | W | E | L | D | | B | A | N | A | N | A | S | S | P | L | I | T | | G | O | A |
| A | G | I | R | L | | C | O | R | N | | | | P | A | R | | R | A | C | E | R | S |
| P | I | T | S | | C | O | O | K | | | | R | E | L | I | C | | W | I | D | T | H |
| E | S | C | | | H | O | R | S | E | S | B | U | C | K | T | R | E | N | D | | | |
| | | H | A | B | I | T | S | | C | H | E | S | T | | | A | M | Y | | D | A | M |
| O | V | E | R | A | T | E | | C | H | U | T | E | | S | O | F | T | | P | O | L | E |
| S | I | S | A | L | S | | A | L | I | S | T | | E | M | I | T | | T | R | O | L | L |
| A | D | O | B | E | | L | E | A | D | H | E | A | V | I | L | Y | T | R | A | D | E | D |
| K | A | F | I | R | | B | O | R | N | E | | B | I | T | E | | O | U | T | A | G | E |
| A | L | F | A | S | | S | N | E | A | D | | S | L | E | D | | W | E | E | D | E | D |
Tue 3/13/2001

| | | | | | | | | | | | | | | |
| --- | --- | --- | --- | --- | --- | --- | --- | --- | --- | --- | --- | --- | --- | --- |
| S | O | U | S | A | | O | T | I | S | | C | A | S | H |
| E | A | S | E | L | | D | A | D | A | | O | T | T | O |
| W | R | E | A | K | | O | X | E | N | | U | L | A | N |
| | | | M | A | R | R | I | A | G | E | S | A | R | E |
| S | T | E | L | L | A | | | | | V | I | S | E | S |
| M | A | D | E | I | N | H | E | A | V | E | N | | | |
| A | M | I | S | S | | I | R | V | I | N | | C | B | S |
| R | E | F | S | | G | R | O | A | N | | B | O | A | T |
| T | R | Y | | L | O | E | S | S | | T | E | N | S | E |
| | | | S | O | A | R | E | T | H | U | N | D | E | R |
| I | S | A | A | C | | | | | O | R | I | O | L | E |
| A | N | D | L | I | G | H | T | N | I | N | G | | | |
| M | O | O | T | | L | Y | R | E | | U | N | T | I | L |
| B | O | R | E | | I | D | E | S | | P | L | A | T | E |
| S | P | E | D | | B | E | E | T | | S | Y | N | O | D |
Wed 12/27/2000

| | | | | | | | | | | | | | | |
| --- | --- | --- | --- | --- | --- | --- | --- | --- | --- | --- | --- | --- | --- | --- |
| S | P | E | A | R | | A | C | N | E | | A | F | A | R |
| P | O | A | C | H | | N | A | I | L | | V | A | S | E |
| A | L | T | H | O | U | G | H | T | I | M | E | I | S | A |
| N | O | S | E | | L | U | N | E | | A | N | T | E | D |
| | | | | M | A | S | | | M | I | G | H | T | Y |
| A | P | P | I | A | N | | S | P | I | N | E | | | |
| R | A | I | D | S | | S | C | A | R | F | | S | A | G |
| G | R | E | A | T | H | E | A | L | E | R | I | T | S | A |
| O | D | D | | E | A | R | L | S | | A | V | A | I | L |
| | | | D | R | Y | A | D | | A | M | E | B | A | E |
| S | P | E | A | K | S | | | C | U | E | | | | |
| E | R | N | I | E | | C | L | A | N | | A | L | D | O |
| L | O | U | S | Y | B | E | A | U | T | I | C | I | A | N |
| M | E | R | E | | I | D | O | L | | R | E | P | L | Y |
| A | M | E | S | | D | E | S | K | | E | S | S | E | X |
Sun 11/5/2000

PARTNERS

| | | | | | | | | | | | | | | | | | | | | |
| --- | --- | --- | --- | --- | --- | --- | --- | --- | --- | --- | --- | --- | --- | --- | --- | --- | --- | --- | --- | --- |
| S | T | A | R | | | H | O | S | P | I | C | E | | T | R | A | D | I | N | G |
| H | A | B | I | T | | E | N | T | I | T | L | E | | R | E | T | I | N | A | E |
| A | L | A | M | O | | F | E | A | T | H | E | R | | I | L | O | S | T | I | T |
| V | O | T | E | R | S | | A | S | H | E | N | | G | A | I | N | | E | L | I |
| E | N | E | | T | E | T | C | H | Y | | C | H | I | L | E | | E | R | S | T |
| | | | T | O | A | S | T | | | K | H | A | N | | V | I | M | | | |
| H | O | M | E | I | C | E | | A | W | N | E | D | | M | E | N | O | R | A | H |
| A | L | O | N | S | O | | D | R | I | E | D | | R | E | D | S | T | A | R | T |
| R | E | D | S | E | A | | R | I | D | E | | S | E | T | | P | E | R | M | S |
| E | S | S | E | | S | P | A | D | E | D | | T | A | R | | A | D | A | Y | |
| | | | | S | T | A | G | E | | | | A | L | I | G | N | | | | |
| | H | I | R | E | | S | O | S | | M | U | N | I | C | H | | G | I | N | A |
| T | O | N | I | C | | C | U | T | | A | N | D | S | | E | A | R | N | E | D |
| M | A | R | V | E | L | A | T | | P | R | O | E | M | | T | H | I | E | V | E |
| C | R | E | E | D | A | L | | F | O | S | S | E | | S | T | A | N | Z | A | S |
| | | | R | E | V | | W | A | S | H | | | G | E | O | I | D | | | |
| P | I | N | S | | A | B | O | R | T | | W | A | R | M | E | R | | G | E | M |
| O | N | O | | C | L | A | N | | P | A | I | N | E | | S | C | U | R | R | Y |
| P | A | R | B | O | I | L | | F | O | R | E | V | E | R | | U | S | E | R | S |
| U | N | T | A | M | E | D | | A | N | I | L | I | N | E | | T | A | B | O | O |
| P | E | E | L | E | R | S | | N | E | E | D | L | E | S | | | F | E | R | N |
Wed 5/17/2000

| | | | | | | | | | | | | | | |
| --- | --- | --- | --- | --- | --- | --- | --- | --- | --- | --- | --- | --- | --- | --- |
| B | A | W | D | S | | S | I | D | E | | S | T | A | B |
| A | B | O | U | T | | U | S | E | R | | L | A | V | A |
| L | E | O | N | E | | E | L | B | A | | A | X | I | S |
| I | T | S | B | E | T | T | E | R | T | O | G | I | V | E |
| | | | A | N | A | | | I | O | U | | | | |
| M | U | I | R | | K | A | T | S | | T | A | M | I | L |
| I | N | N | | S | E | T | H | | A | L | N | I | C | O |
| T | H | A | N | T | O | L | E | N | D | A | N | D | I | T |
| T | I | N | P | A | N | | M | E | O | W | | G | N | U |
| S | P | E | R | M | | B | A | W | L | | B | E | G | S |
| | | | | P | O | I | | | P | R | E | | | |
| C | O | S | T | S | Y | O | U | T | H | E | S | A | M | E |
| A | B | L | E | | E | T | C | H | | C | I | D | E | R |
| S | E | A | R | | R | I | L | E | | A | D | D | E | R |
| H | Y | M | N | | S | C | A | N | | P | E | S | T | S |
Wed 9/23/1998

| | | | | | | | | | | | | | | |
| --- | --- | --- | --- | --- | --- | --- | --- | --- | --- | --- | --- | --- | --- | --- |
| W | A | D | E | | E | C | O | L | E | | A | F | A | R |
| A | L | E | E | | G | O | M | E | R | | B | O | C | A |
| I | F | C | L | E | O | P | A | T | R | A | S | A | I | D |
| F | A | O | | L | I | E | N | S | | G | E | L | D | S |
| | | | I | T | S | | | | C | O | N | | | |
| Y | E | S | T | O | M | A | R | C | A | N | T | O | N | Y |
| O | A | K | E | N | | B | O | O | B | Y | | R | I | A |
| G | R | A | M | | F | O | U | L | S | | M | A | C | H |
| A | T | T | | B | L | I | N | I | | L | I | T | H | O |
| S | H | E | W | O | U | L | D | C | E | A | S | E | T | O |
| | | | A | W | E | | | | V | I | C | | | |
| A | M | A | T | I | | A | V | I | A | N | | F | A | S |
| B | E | Q | U | E | E | N | O | F | D | E | N | I | L | E |
| E | C | U | S | | A | N | I | S | E | | A | J | A | X |
| T | H | A | I | | T | O | D | O | S | | T | I | N | Y |
Wed 4/15/1998

| | | | | | | | | | | | | | | |
| --- | --- | --- | --- | --- | --- | --- | --- | --- | --- | --- | --- | --- | --- | --- |
| A | L | I | B | I | | L | A | M | B | | Q | A | I | D |
| M | I | L | A | N | | O | N | E | A | | U | N | T | O |
| A | M | E | N | S | | B | O | A | Z | | E | K | E | S |
| T | A | X | A | T | I | O | N | L | A | W | S | A | R | E |
| | | | L | E | G | | | | A | C | T | | | |
| A | M | A | | A | L | A | | A | R | T | | A | F | L |
| B | A | S | E | D | U | P | O | N | S | U | P | P | L | Y |
| E | N | I | D | | | I | W | O | | | I | R | A | S |
| A | N | D | D | E | M | A | N | D | T | H | E | I | R | S |
| M | A | E | | V | A | N | | E | R | A | | L | E | A |
| | | | B | A | N | | | | E | N | E | | | |
| D | E | M | A | N | D | S | W | E | S | U | P | P | L | Y |
| A | R | A | B | | A | L | A | N | | K | O | R | E | A |
| R | I | C | E | | T | O | D | D | | A | X | I | O | M |
| K | E | E | L | | E | W | E | S | | H | Y | M | N | S |
Wed 12/17/1997

| | | | | | | | | | | | | | | |
| --- | --- | --- | --- | --- | --- | --- | --- | --- | --- | --- | --- | --- | --- | --- |
| A | H | A | B | | S | T | O | I | C | | E | A | S | T |
| T | O | G | A | | T | R | A | C | E | | P | L | E | A |
| T | H | E | S | N | E | A | K | Y | S | P | I | D | E | R |
| N | O | D | I | C | E | | | | T | A | C | O | M | A |
| | | | C | A | R | B | | C | A | Y | S | | | |
| P | H | D | | A | A | A | | O | S | O | | E | L | S |
| R | A | I | D | | G | N | A | W | | F | A | G | I | N |
| I | N | V | I | T | E | D | T | H | E | F | L | Y | T | O |
| C | O | A | T | I | | B | L | I | P | | A | P | E | R |
| K | I | N | | P | R | O | | D | I | S | | T | R | E |
| | | | A | P | E | X | | E | T | T | E | | | |
| A | B | U | S | E | D | | | | H | A | B | E | A | S |
| V | I | S | I | T | I | T | S | W | E | B | S | I | T | E |
| E | K | E | D | | A | W | A | I | T | | E | R | I | E |
| C | E | D | E | | L | A | W | N | S | | N | E | T | S |
Sun 8/24/1997

Clothes Call

| | | | | | | | | | | | | | | | | | | | | |
| --- | --- | --- | --- | --- | --- | --- | --- | --- | --- | --- | --- | --- | --- | --- | --- | --- | --- | --- | --- | --- |
| A | B | C | S | | G | A | T | H | E | R | | O | D | D | | B | E | S | T | S |
| H | A | R | E | | A | R | E | O | L | A | | S | O | W | | U | S | A | G | E |
| A | L | I | T | T | L | E | S | O | F | T | S | H | O | E | | S | C | R | I | P |
| B | I | B | L | E | B | E | L | T | | | E | A | R | L | Y | S | H | I | F | T |
| | | | O | C | A | L | A | | B | A | R | | S | T | A | T | E | | | |
| C | H | A | O | S | | | | G | U | S | T | S | | | L | O | R | R | E | S |
| H | A | U | S | | F | R | E | U | D | I | A | N | S | L | I | P | | A | X | E |
| E | T | T | E | | I | O | L | A | | | | A | N | T | E | | P | I | C | A |
| S | H | O | | C | L | A | I | M | J | U | M | P | E | R | | A | L | L | E | N |
| S | A | M | E | H | E | R | E | | E | L | A | T | E | | | M | A | R | L | S |
| | | U | S | E | R | S | | M | U | N | R | O | | N | G | A | I | O | | |
| S | I | F | T | S | | | T | O | D | A | Y | | T | U | E | S | D | A | Y | S |
| A | S | F | A | T | | M | O | V | I | E | S | H | O | R | T | S | | D | E | L |
| H | U | L | S | | G | A | L | E | | | | U | R | S | A | | A | T | N | O |
| I | Z | E | | Y | E | L | L | O | W | J | A | C | K | E | T | | N | I | T | A |
| B | U | R | G | O | O | | | N | O | V | A | K | | | | P | A | E | A | N |
| | | | R | U | R | A | L | | N | S | A | | E | A | S | E | L | | | |
| B | O | X | I | N | G | R | I | N | G | | | S | A | L | A | R | Y | C | A | P |
| A | M | O | N | G | | C | L | A | S | S | A | C | T | I | O | N | S | U | I | T |
| R | O | U | G | E | | H | T | S | | S | T | A | M | E | N | | E | T | N | A |
| M | O | T | O | R | | Y | S | L | | S | E | R | E | N | E | | S | S | T | S |
Wed 3/5/1997

| | | | | | | | | | | | | | | |
| --- | --- | --- | --- | --- | --- | --- | --- | --- | --- | --- | --- | --- | --- | --- |
| A | S | A | P | | F | A | D | E | | A | N | D | G | O |
| D | A | V | E | | I | L | E | X | | S | I | R | E | D |
| S | C | A | R | | L | O | B | E | | S | T | Y | N | E |
| | | | J | A | M | E | S | S | T | E | W | A | R | T |
| A | B | D | U | L | | | | | I | R | I | S | E | S |
| G | E | O | R | G | E | C | S | C | O | T | T | | | |
| A | R | T | Y | | S | H | E | A | | | S | A | M | S |
| I | L | E | | | S | I | N | C | E | | | H | A | P |
| N | E | R | O | | | L | O | T | S | | L | A | R | A |
| | | | F | R | E | D | R | I | C | M | A | R | C | H |
| E | S | S | A | I | S | | | | | A | D | D | O | N |
| S | P | E | N | C | E | R | T | R | A | C | Y | | | |
| T | O | R | A | H | | A | E | O | N | | B | A | T | S |
| O | S | A | G | E | | C | A | S | T | | U | H | O | H |
| P | A | L | E | R | | K | L | E | E | | G | A | M | Y |
Wed 11/20/1996

| | | | | | | | | | | | | | | |
| --- | --- | --- | --- | --- | --- | --- | --- | --- | --- | --- | --- | --- | --- | --- |
| I | A | N | S | | B | A | T | O | R | | A | C | H | E |
| O | M | I | T | | A | D | A | G | E | | S | U | I | T |
| W | A | T | E | R | W | O | R | L | D | | W | R | E | N |
| A | S | T | R | A | L | | P | E | A | | I | T | S | A |
| | S | I | N | K | E | R | | S | C | A | R | F | | |
| | | | L | E | D | O | N | | T | I | L | L | E | D |
| C | O | P | Y | | | T | U | M | O | R | | O | D | E |
| U | P | I | | A | D | O | R | E | R | S | | O | N | E |
| R | A | P | | F | I | R | S | T | | | A | D | A | M |
| B | L | E | A | R | S | | E | A | R | L | S | | | |
| | | B | L | O | T | S | | L | E | A | K | E | Y | |
| B | O | O | M | | A | A | H | | S | T | A | R | E | D |
| E | L | M | O | | F | L | U | S | H | I | N | G | N | Y |
| A | L | B | S | | F | O | L | I | O | | C | O | T | E |
| M | A | S | T | | S | N | A | R | E | | E | T | A | S |
Thu 10/24/1996

| | | | | | | | | | | | | | | |
| --- | --- | --- | --- | --- | --- | --- | --- | --- | --- | --- | --- | --- | --- | --- |
| B | E | T | A | | P | A | N | G | | A | F | R | O | S |
| E | R | I | C | | O | B | I | E | | D | A | U | N | T |
| A | R | C | H | I | T | E | C | T | | V | I | N | C | E |
| | | | E | M | T | | E | N | G | I | N | E | E | R |
| G | E | E | | P | E | R | | O | A | S | T | | | |
| U | N | S | H | A | D | E | D | | M | E | S | S | R | S |
| I | M | P | E | L | | A | R | A | M | | | E | E | L |
| L | E | O | N | A | R | D | O | D | A | V | I | N | C | I |
| E | S | S | | | I | S | L | E | | I | N | D | U | E |
| S | H | A | S | T | A | | L | E | A | R | N | E | R | S |
| | | | P | E | N | D | | M | S | G | | E | S | T |
| S | C | U | L | P | T | O | R | | T | I | S | | | |
| O | L | L | I | E | | S | C | I | E | N | T | I | S | T |
| D | A | N | T | E | | E | M | I | R | | A | B | E | E |
| A | M | A | S | S | | S | P | I | N | | T | O | W | N |
Thu 12/7/1995

| | | | | | | | | | | | | | | |
| --- | --- | --- | --- | --- | --- | --- | --- | --- | --- | --- | --- | --- | --- | --- |
| A | R | E | A | | P | A | W | N | | S | A | N | T | A |
| B | A | N | G | | A | L | A | I | | C | L | E | O | N |
| A | D | E | N | | P | E | L | T | | H | I | V | E | D |
| C | O | M | E | B | A | C | K | S | H | A | N | E | | |
| A | N | Y | W | A | Y | | | | O | V | E | R | D | O |
| | | | | N | A | I | L | E | R | S | | M | A | D |
| | L | I | S | T | | S | I | B | S | | L | O | N | E |
| F | A | M | O | U | S | L | A | S | T | W | O | R | D | S |
| I | S | M | S | | P | A | N | E | | H | U | E | Y | |
| S | S | E | | R | O | M | A | N | I | A | | | | |
| H | O | L | I | E | R | | | | D | R | O | P | I | T |
| | | T | H | A | T | S | A | L | L | F | O | L | K | S |
| A | R | I | E | L | | A | M | I | E | | N | A | N | A |
| B | A | N | A | L | | V | E | E | R | | A | T | O | R |
| A | N | G | R | Y | | E | N | D | S | | S | E | W | S |
Fri 5/19/1995

| | | | | | | | | | | | | | | |
| --- | --- | --- | --- | --- | --- | --- | --- | --- | --- | --- | --- | --- | --- | --- |
| | F | A | I | R | E | | | | B | E | A | R | D | |
| B | U | L | L | E | T | S | | C | U | T | B | A | I | T |
| A | L | L | E | G | R | O | | I | N | C | E | N | S | E |
| L | S | T | | S | E | V | E | N | T | H | | K | E | A |
| S | O | I | N | | | | L | E | E | | N | E | A | R |
| A | M | M | O | | A | L | L | | D | R | O | S | S | Y |
| M | E | E | T | | F | I | S | H | | E | T | T | E | |
| | | | H | A | L | F | | O | M | I | T | | | |
| | R | A | I | D | | T | O | B | E | | O | B | I | S |
| M | A | R | N | E | R | | F | O | R | | B | A | N | C |
| A | L | E | G | | E | L | F | | | | E | S | S | O |
| G | E | O | | S | C | I | S | S | O | R | | T | E | N |
| M | I | L | H | O | U | S | | O | R | I | F | I | C | E |
| A | G | A | I | N | S | T | | B | A | L | L | O | T | S |
| | H | E | D | G | E | | | | L | E | A | N | S | |
6 pre-Shortz crosswords by Michael S. Maurer
Tue 10/12/1993

| | | | | | | | | | | | | | | |
| --- | --- | --- | --- | --- | --- | --- | --- | --- | --- | --- | --- | --- | --- | --- |
| A | B | E | T | | S | A | B | E | R | | C | I | A | O |
| J | O | K | E | | A | L | I | V | E | | L | O | L | A |
| A | N | E | X | A | M | I | N | A | T | I | O | N | O | F |
| X | E | D | | D | U | A | D | | | V | A | S | E | S |
| | | | S | U | E | | | E | P | I | C | | | |
| A | D | R | I | L | L | S | E | R | G | E | A | N | T | S |
| M | E | A | N | T | | A | R | E | A | S | | O | A | K |
| O | U | T | | | | R | A | N | | | | R | B | I |
| N | C | O | | P | L | A | T | O | | I | S | T | L | E |
| G | E | N | E | S | S | H | O | W | E | D | T | H | E | Y |
| | | | P | A | D | S | | | N | A | E | | | |
| S | T | A | H | L | | | M | I | C | H | | A | B | E |
| W | E | R | E | M | A | D | E | T | O | O | R | D | E | R |
| A | R | A | B | | S | A | L | A | D | | A | Z | A | N |
| M | I | M | I | | A | D | D | L | E | | G | E | R | E |
Mon 7/19/1993

| | | | | | | | | | | | | | | |
| --- | --- | --- | --- | --- | --- | --- | --- | --- | --- | --- | --- | --- | --- | --- |
| A | B | O | R | T | | A | C | C | T | | B | A | D | E |
| L | O | V | E | R | | C | O | H | O | | A | M | A | N |
| D | I | A | N | A | | A | P | I | N | | N | E | R | D |
| A | L | L | D | I | N | N | E | R | G | U | E | S | T | S |
| | | | E | T | A | | | P | A | R | | | | |
| L | A | H | R | | B | A | A | S | | G | A | L | E | S |
| E | S | E | | | O | B | I | | | E | R | O | S | E |
| O | F | A | R | A | B | E | M | I | R | S | M | U | S | T |
| N | A | V | E | S | | | E | N | O | | | S | E | A |
| E | R | E | C | T | | C | E | N | T | | S | Y | N | E |
| | | | | O | D | E | | | C | O | T | | | |
| O | R | D | E | R | A | L | L | A | H | C | A | R | T | E |
| P | A | R | K | | U | L | A | N | | T | R | O | O | P |
| A | L | E | E | | N | A | R | D | | E | R | A | T | O |
| L | E | W | D | | T | R | A | Y | | T | Y | R | O | S |
Tue 7/13/1993

| | | | | | | | | | | | | | | |
| --- | --- | --- | --- | --- | --- | --- | --- | --- | --- | --- | --- | --- | --- | --- |
| B | E | T | A | | A | G | A | P | E | | B | O | C | A |
| A | L | A | R | | D | E | L | A | Y | | E | P | O | S |
| T | I | C | K | E | R | T | A | P | E | F | L | A | S | H |
| H | A | T | | L | I | A | N | A | | A | L | L | A | Y |
| | | | E | L | A | | | | I | L | O | | | |
| T | A | R | Z | A | N | Q | U | I | T | S | W | A | L | L |
| O | M | A | R | S | | A | N | N | I | E | | D | I | E |
| M | E | T | A | | M | I | C | A | S | | A | L | M | A |
| E | N | E | | R | O | D | I | N | | A | L | A | I | N |
| S | T | R | E | E | T | S | A | Y | I | N | G | I | T | S |
| | | | A | T | E | | | | S | E | A | | | |
| C | A | P | R | A | | B | L | A | H | S | | J | E | T |
| A | J | U | N | G | L | E | O | U | T | T | H | E | R | E |
| L | A | C | E | | B | E | R | R | A | | S | E | N | T |
| F | R | E | D | | S | P | E | A | R | | T | R | E | E |
Tue 12/1/1992

| | | | | | | | | | | | | | | |
| --- | --- | --- | --- | --- | --- | --- | --- | --- | --- | --- | --- | --- | --- | --- |
| B | E | A | M | | | R | E | P | S | | S | L | A | T |
| A | C | T | I | | C | E | A | S | E | | T | A | C | O |
| A | T | T | N | | A | T | T | A | R | | E | D | E | N |
| L | O | U | I | S | P | A | S | T | E | U | R | | | |
| | | | M | A | R | I | | | | S | N | A | P | |
| I | N | H | U | M | A | N | E | N | D | E | A | V | O | R |
| S | E | A | M | | | | V | E | E | R | | O | T | O |
| A | I | R | | D | E | N | I | A | L | S | | C | A | Y |
| A | G | R | | I | N | S | T | | | | A | E | S | C |
| C | H | A | N | C | E | F | A | V | O | R | S | T | H | E |
| | S | H | O | E | | | | A | N | O | A | | | |
| | | | P | R | E | P | A | R | E | D | M | I | N | D |
| A | S | I | A | | L | A | T | I | N | | I | R | A | E |
| M | I | D | I | | K | I | T | E | D | | L | I | M | E |
| A | S | I | N | | E | R | A | S | | | E | D | E | R |
Tue 9/8/1992

| | | | | | | | | | | | | | | |
| --- | --- | --- | --- | --- | --- | --- | --- | --- | --- | --- | --- | --- | --- | --- |
| B | E | A | M | | | R | E | P | S | | S | L | A | T |
| A | C | T | I | | C | E | A | S | E | | T | A | C | O |
| A | T | T | N | | A | T | T | A | R | | E | D | E | N |
| L | O | U | I | S | P | A | S | T | E | U | R | | | |
| | | | M | A | R | I | | | | S | N | A | P | |
| I | N | H | U | M | A | N | E | N | D | E | A | V | O | R |
| S | O | U | S | | | | V | E | E | R | | O | T | O |
| A | R | R | | D | E | N | I | A | L | S | | C | A | Y |
| A | A | R | | I | N | S | T | | | | A | E | S | C |
| C | H | A | N | C | E | F | A | V | O | R | S | T | H | E |
| | S | H | O | E | | | | A | N | N | A | | | |
| | | | P | R | E | P | A | R | E | D | M | I | N | D |
| A | S | I | A | | L | A | T | I | N | | I | R | A | E |
| H | I | F | I | | K | I | T | E | D | | L | I | M | E |
| A | S | I | N | | E | R | A | S | | | E | D | E | R |
Mon 5/4/1992

| | | | | | | | | | | | | | | |
| --- | --- | --- | --- | --- | --- | --- | --- | --- | --- | --- | --- | --- | --- | --- |
| S | A | L | E | | P | A | L | S | | D | R | O | S | S |
| E | V | I | L | | A | H | O | T | | E | A | R | T | H |
| M | E | T | E | | L | A | D | E | | A | L | L | E | Y |
| I | R | E | M | E | M | B | E | R | | R | E | O | S | |
| S | T | R | I | V | E | | | E | S | T | | | | |
| | | | | O | R | C | A | | T | H | E | C | A | R |
| | H | E | C | K | | A | L | T | A | | T | A | L | I |
| M | O | T | H | E | R | S | D | A | Y | M | A | Y | I | O |
| I | O | T | A | | U | S | E | R | | E | L | S | E | |
| A | D | A | P | T | S | | R | O | M | A | | | | |
| | | | | E | S | S | | | I | N | S | E | C | T |
| | S | C | A | R | | W | H | I | S | T | L | E | R | S |
| G | O | O | S | E | | A | I | N | T | | A | R | E | A |
| A | L | O | S | S | | T | R | E | E | | T | I | E | R |
| M | E | S | T | A | | S | E | E | R | | E | E | L | S |