Total
Debut
Col

labs

1
4/1/2020
1
| Sun | Mon | Tue | Wed | Thu | Fri | Sat |
| --- | --- | --- | --- | --- | --- | --- |
| 0 | 0 | 0 | 1 | 0 | 0 | 0 |
Scrabble
Rebus
Circle
P

an

gram
1.59
0
0
0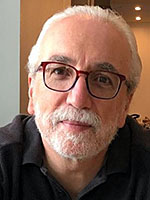 Wed 4/1/2020

| | | | | | | | | | | | | | | |
| --- | --- | --- | --- | --- | --- | --- | --- | --- | --- | --- | --- | --- | --- | --- |
| C | L | A | Y | | I | T | E | M | | S | W | E | D | E |
| L | O | G | O | | C | A | R | A | | W | A | N | E | D |
| A | R | E | Y | O | U | K | I | D | D | I | N | G | M | E |
| W | I | D | O | W | | E | N | D | U | P | | I | O | N |
| | | | S | L | I | T | | | F | E | R | N | | |
| R | E | B | | I | N | H | A | L | F | | V | E | N | I |
| A | T | L | A | S | T | | M | O | E | | I | R | E | S |
| W | H | O | T | H | E | H | E | L | L | K | N | O | W | S |
| E | N | O | S | | N | O | N | | B | O | G | O | T | A |
| R | O | D | E | | T | U | S | C | A | N | | M | O | D |
| | | S | A | R | I | | | A | G | I | N | | | |
| B | A | T | | H | O | P | O | N | | C | A | B | L | E |
| I | H | A | V | E | N | T | G | O | T | A | C | L | U | E |
| G | E | I | S | T | | A | R | L | O | | H | I | L | L |
| A | M | N | O | T | | S | E | A | N | | O | P | U | S |
This puzzle reminds me of a 2004 crossword, also by Patrick Merrell, that includes my favorite NYT clue: "Extinct Namibian shrub genus: Var."
It's the "Var." that makes it genius. If you've got some time on your hands — and hey, you do! — you might want to try solving that older puzzle by printing out the PDF. If you're too anxious and just want to jump to the answer, first reconsider the PDF because it's a fun puzzle. Ok, fine, here's the answer grid.
Happy April Fool's Day.