This web browser is not supported. Use Chrome, Edge, Safari, or Firefox for best results.
Joe DiPietro author page
140 puzzles by Joe DiPietro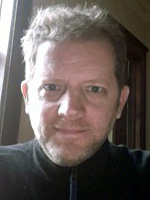 Joe DiPietro owns the bar "one-star" in the Chelsea neighborhood of Manhattan. Its website self-deprecatingly calls it "a dingy hole on a deadish street" (but it gets 4.5 stars on Yelp).
137 daily crosswords by Joe DiPietro
Sun 6/18/2023

My Two Cents

| | | | | | | | | | | | | | | | | | | | | |
| --- | --- | --- | --- | --- | --- | --- | --- | --- | --- | --- | --- | --- | --- | --- | --- | --- | --- | --- | --- | --- |
| W | E | P | T | | M | R | M | E | T | | M | A | N | T | A | | I | S | L | E |
| E | G | A | D | | C | A | T | C | H | | A | V | A | I | L | | C | H | A | D |
| D | O | U | B | L | E | T | A | K | E | | G | A | M | E | T | H | E | O | R | Y |
| | B | L | A | I | N | E | | O | P | P | O | S | E | | S | A | B | R | A | S |
| M | O | A | N | E | R | | | | L | I | O | T | T | A | | J | O | T | | |
| B | O | N | K | | O | N | A | R | U | N | | | A | N | D | | A | C | T | I |
| A | S | K | | S | E | R | V | I | N | G | S | U | G | G | E | S | T | I | O | N |
| S | T | A | S | H | | A | G | O | G | | A | N | S | E | L | M | | R | T | S |
| | | | C | E | O | | | T | E | S | L | A | | L | I | U | | C | O | T |
| A | F | R | A | I | D | S | O | | | T | E | R | S | E | | | A | U | T | O |
| B | L | A | N | K | E | T | R | E | C | O | M | M | E | N | D | A | T | I | O | N |
| I | O | N | S | | | M | E | R | C | I | | | T | O | E | T | O | T | O | E |
| T | A | I | | A | B | A | | W | I | C | C | A | | | E | E | L | | | |
| O | T | T | | C | O | R | B | I | N | | O | V | U | M | | I | L | L | G | O |
| D | I | S | S | E | N | T | I | N | G | O | P | I | N | I | O | N | | A | R | P |
| D | E | C | O | | D | I | K | | | D | I | D | I | O | N | | C | N | E | T |
| | | O | W | N | | N | E | O | C | O | N | | | | S | P | A | C | E | S |
| A | M | U | S | E | D | | T | W | A | N | G | S | | S | T | O | L | E | N | |
| C | O | R | E | B | E | L | I | E | F | | S | A | G | E | A | D | V | I | C | E |
| I | L | S | A | | L | O | R | N | E | | A | G | I | N | G | | E | T | A | L |
| D | E | E | R | | L | O | E | S | S | | W | A | S | T | E | | D | O | R | K |
Sat 4/30/2022

| | | | | | | | | | | | | | | |
| --- | --- | --- | --- | --- | --- | --- | --- | --- | --- | --- | --- | --- | --- | --- |
| B | O | G | | H | A | D | U | P | | B | L | I | S | S |
| A | V | I | | A | L | E | R | O | | R | U | N | T | O |
| N | E | V | E | R | F | E | L | T | B | E | T | T | E | R |
| G | R | E | W | D | I | M | | B | E | N | Z | E | N | E |
| | | N | O | P | E | | G | R | A | D | | L | O | L |
| T | A | N | K | A | | B | R | O | G | A | N | | | |
| U | S | A | | S | C | R | A | W | L | | A | G | E | S |
| G | A | M | E | S | H | O | W | N | E | T | W | O | R | K |
| S | P | E | C | | O | W | L | I | S | H | | I | R | A |
| | | | O | O | P | S | I | E | | E | R | N | S | T |
| A | S | H | | A | P | E | X | | S | M | O | G | | |
| T | H | E | A | T | E | R | | A | T | A | L | O | S | S |
| B | A | R | B | E | D | W | I | R | E | F | E | N | C | E |
| A | M | B | E | R | | A | C | T | I | I | | C | A | M |
| T | E | S | T | S | | R | E | Y | N | A | | E | M | I |
Fri 12/10/2021

| | | | | | | | | | | | | | | |
| --- | --- | --- | --- | --- | --- | --- | --- | --- | --- | --- | --- | --- | --- | --- |
| B | E | D | I | N | A | B | A | G | | M | A | L | A | R |
| E | N | R | O | U | T | E | T | O | | A | L | O | N | E |
| L | E | A | N | R | I | G | H | T | | G | O | T | T | A |
| | | G | I | S | T | | E | O | L | I | T | H | I | C |
| P | R | I | Z | E | | R | I | T | A | | | A | F | T |
| R | E | N | E | | P | U | S | H | U | P | B | R | A | S |
| E | A | T | | M | O | N | T | E | R | E | Y | | | |
| P | R | O | N | O | U | N | | R | E | D | U | C | E | D |
| | | | G | E | N | E | R | A | L | S | | H | A | Y |
| S | H | O | O | T | C | R | A | P | S | | T | I | R | E |
| A | O | L | | | E | S | P | Y | | P | O | O | L | S |
| C | H | I | R | A | S | H | I | | T | E | R | M | | |
| R | O | V | E | D | | I | N | D | I | A | P | E | R | S |
| A | H | E | A | D | | G | O | N | E | R | O | G | U | E |
| L | O | R | D | S | | H | E | A | R | T | R | A | T | E |
Wed 8/11/2021

| | | | | | | | | | | | | | | |
| --- | --- | --- | --- | --- | --- | --- | --- | --- | --- | --- | --- | --- | --- | --- |
| M | I | D | | | | | | | | | | M | O | I |
| A | G | A | | A | L | C | O | P | O | P | | A | I | R |
| T | O | T | | V | E | R | M | O | N | T | | M | L | K |
| S | T | A | R | E | D | I | N | T | O | S | P | A | C | E |
| U | C | L | A | | | M | I | A | | | I | B | I | D |
| | H | O | M | B | R | E | | T | A | B | L | E | T | |
| | A | S | S | E | E | N | | O | D | E | L | A | Y | |
| | | S | E | R | V | O | | S | W | E | A | R | | |
| | | | S | T | E | V | E | K | E | R | R | | | |
| | | | | | R | E | T | I | E | | | | | |
| | H | A | D | A | B | L | A | N | K | L | O | O | K | |
| T | I | G | E | R | | | | | | B | U | R | R | O |
| S | H | O | W | E | D | N | O | E | M | O | T | I | O | N |
| P | A | R | E | | V | O | L | V | O | | R | E | N | T |
| S | T | A | Y | | D | W | E | E | B | | E | L | E | V |
Sun 5/16/2021

A SHOT IN THE DARK

| | | | | | | | | | | | | | | | | | | | | |
| --- | --- | --- | --- | --- | --- | --- | --- | --- | --- | --- | --- | --- | --- | --- | --- | --- | --- | --- | --- | --- |
| B | R | A | H | | E | G | G | O | | M | E | R | L | E | | A | P | S | O | |
| L | A | M | E | | T | R | O | N | | P | A | E | A | N | | C | R | U | M | P |
| U | N | E | D | U | C | A | T | E | D | G | U | E | S | S | | T | A | P | E | R |
| R | U | N | G | S | | N | O | L | O | | | V | E | E | | S | I | E | G | E |
| | P | S | E | U | D | O | | B | E | T | T | E | R | M | O | U | | R | A | P |
| | | | T | R | A | L | A | | R | B | I | | | B | I | P | O | D | | |
| H | A | I | | P | L | A | N | T | | A | P | P | A | L | L | | G | U | M | P |
| A | T | O | M | S | | | T | H | E | | T | O | N | E | | B | O | P | I | T |
| M | I | T | E | | | G | O | O | D | S | O | R | T | | S | E | D | E | R | S |
| S | T | A | R | | G | E | N | U | I | N | | T | I | C | L | E | | R | E | D |
| | | | S | P | A | N | | | S | A | O | | | B | U | R | N | | | |
| I | S | M | | S | I | L | I | C | | R | U | B | B | E | R | | I | B | A | R |
| M | A | I | L | I | N | | C | A | F | E | N | O | I | R | | | N | O | N | O |
| A | U | R | A | S | | C | O | I | F | | D | O | E | | | T | E | X | T | S |
| C | L | A | P | | P | A | N | N | E | D | | P | R | I | V | A | | Y | E | S |
| | | C | O | O | E | D | | | C | U | E | | S | T | E | R | N | | | |
| S | E | L | | B | R | I | C | A | T | I | N | G | | S | T | I | F | F | S | |
| A | L | E | X | A | | L | O | T | | | Z | O | N | A | | F | I | L | T | H |
| A | L | B | U | M | | L | A | S | T | D | I | T | C | H | E | F | F | O | R | T |
| B | E | R | R | A | | A | T | E | A | M | | M | A | I | M | | T | R | A | M |
| | N | A | Y | S | | C | I | A | O | S | | E | A | T | S | | Y | A | W | L |
Sat 8/15/2020

| | | | | | | | | | | | | | | |
| --- | --- | --- | --- | --- | --- | --- | --- | --- | --- | --- | --- | --- | --- | --- |
| A | S | I | S | | C | A | N | T | G | O | | M | S | G |
| R | I | T | A | | A | R | C | H | E | R | | A | O | L |
| A | D | C | L | I | C | K | R | A | T | E | | D | U | O |
| B | E | H | E | S | T | S | | T | A | M | P | E | R | |
| S | A | Y | S | H | I | | C | I | S | | L | A | N | A |
| | | | | | | H | U | S | H | | A | N | O | N |
| | | S | E | C | R | E | T | S | O | C | I | E | T | Y |
| | L | I | Q | U | O | R | L | I | C | E | N | S | E | |
| S | A | M | U | E | L | B | E | C | K | E | T | T | | |
| A | Q | U | A | | L | A | R | K | | | | | | |
| C | U | L | T | | S | L | Y | | L | O | L | I | T | A |
| | I | C | E | D | U | P | | W | I | D | E | N | E | T |
| D | N | A | | O | P | E | N | A | N | E | W | T | A | B |
| I | T | S | | E | T | R | A | D | E | | I | R | M | A |
| P | A | T | | R | O | T | T | E | N | | S | O | O | T |
Wed 4/29/2020

| | | | | | | | | | | | | | | |
| --- | --- | --- | --- | --- | --- | --- | --- | --- | --- | --- | --- | --- | --- | --- |
| H | E | L | L | | | W | E | L | L | | A | M | P | S |
| O | W | I | E | | S | O | D | O | I | | C | A | L | L |
| B | A | N | G | | T | R | U | T | V | | C | R | A | Y |
| O | N | E | W | O | O | D | | S | E | T | R | A | T | E |
| | | | A | M | I | S | H | | B | R | A | C | E | S |
| A | D | E | X | E | C | | A | L | L | A | | A | N | T |
| B | A | L | I | N | | G | L | O | O | P | S | | | |
| C | H | I | N | | S | O | F | T | G | | P | O | O | H |
| | | | G | A | L | O | O | T | | T | I | A | R | A |
| I | R | S | | B | O | F | F | | J | U | N | K | E | T |
| T | E | E | S | U | P | | F | R | A | N | C | | | |
| S | W | E | A | T | I | T | | A | D | A | Y | A | G | O |
| S | I | N | G | | T | I | N | G | E | | C | H | O | P |
| A | R | I | A | | C | R | E | E | D | | L | O | N | E |
| D | E | N | S | | H | E | A | R | | | E | Y | E | D |
Thu 11/7/2019

| | | | | | | | | | | | | | | |
| --- | --- | --- | --- | --- | --- | --- | --- | --- | --- | --- | --- | --- | --- | --- |
| M | R | F | I | X | I | T | | G | O | T | A | H | I | T |
| I | C | A | N | T | G | O | | F | R | O | Z | O | N | E |
| M | A | N | X | C | A | T | | O | C | T | O | P | U | S |
| O | D | D | S | | S | A | B | R | A | | L | O | T | T |
| S | O | U | | | | L | A | C | | D | E | N | E | B |
| A | M | E | S | | A | L | L | E | L | E | | I | R | A |
| S | E | L | A | S | S | I | E | | A | L | S | T | O | N |
| | | | S | H | O | E | | H | U | L | L | | | |
| D | A | S | H | I | N | | W | O | R | S | E | O | F | F |
| E | L | I | | P | E | S | E | T | A | | W | I | L | E |
| B | A | L | K | S | | N | E | W | | | | L | O | T |
| A | M | E | N | | M | O | B | I | L | | M | R | S | C |
| T | O | N | E | S | U | P | | N | I | C | E | I | S | H |
| E | S | T | E | L | L | E | | G | R | A | N | N | I | E |
| S | A | I | D | Y | E | S | | S | A | V | A | G | E | D |
Sun 9/8/2019

WELL, WELL, WELL, IF IT ISN'T ...

| | | | | | | | | | | | | | | | | | | | | |
| --- | --- | --- | --- | --- | --- | --- | --- | --- | --- | --- | --- | --- | --- | --- | --- | --- | --- | --- | --- | --- |
| A | D | V | E | R | B | | A | N | G | O | R | A | S | | S | U | C | H | A | S |
| B | R | I | D | E | S | | G | R | E | N | A | D | A | | A | R | R | E | S | T |
| B | U | R | Y | T | H | E | H | A | T | C | H | E | T | | O | N | E | S | I | E |
| E | N | G | | D | A | T | A | | S | U | R | | | | | | A | D | A | M |
| S | K | I | D | | R | N | S | | H | E | A | R | T | B | R | O | K | E | N | |
| S | A | N | E | | P | A | T | I | O | | H | U | R | R | A | H | | A | P | P |
| | T | W | A | S | | | | C | R | T | | N | A | I | S | H | | D | E | A |
| S | H | O | R | T | S | I | G | H | T | E | D | | P | O | P | I | N | J | A | Y |
| O | O | O | | R | E | N | O | | Y | N | E | Z | | | | | A | I | R | S |
| S | N | L | | A | S | L | E | W | | N | E | A | P | S | | S | Y | M | S | |
| | | | | W | H | A | T | A | D | I | S | G | R | A | C | E | | | | |
| | F | I | B | S | | W | H | I | R | S | | S | A | L | O | N | | C | T | N |
| I | A | G | O | | | | | L | A | P | D | | W | A | R | D | | O | H | O |
| D | R | O | N | E | D | O | N | | G | R | O | U | N | D | N | U | T | M | E | G |
| E | M | T | | T | I | D | E | D | | O | C | T | | | | P | E | E | R | |
| D | E | N | | A | V | O | W | A | L | | K | E | S | H | A | | S | T | I | R |
| | R | O | L | L | E | R | S | K | A | T | E | | C | O | T | | S | O | D | A |
| E | S | T | E | | | | | | B | I | L | | H | O | R | A | | P | D | T |
| U | T | H | A | N | T | | F | O | R | T | L | A | U | D | E | R | D | A | L | E |
| R | A | I | S | I | N | | I | T | A | L | I | C | S | | S | E | E | P | E | D |
| O | N | N | E | X | T | | T | B | T | E | S | T | S | | T | A | M | A | R | A |
Thu 7/12/2018

| | | | | | | | | | | | | | | |
| --- | --- | --- | --- | --- | --- | --- | --- | --- | --- | --- | --- | --- | --- | --- |
| D | E | F | S | T | | S | P | A | N | G | | A | H | I |
| A | L | O | H | A | | K | A | Z | O | O | | W | E | D |
| S | C | R | U | B | | I | G | O | T | A | N | A | M | E |
| | H | E | L | L | A | | E | V | A | L | O | R | I | A |
| T | E | N | | E | N | O | | | | O | V | E | N | S |
| H | A | S | A | S | I | P | | C | E | N | A | | | |
| E | P | I | C | | S | E | A | H | A | G | | H | A | T |
| R | O | C | K | | E | N | V | I | S | | S | A | F | E |
| E | S | S | | C | E | L | E | R | Y | | I | N | R | E |
| | | | H | E | D | Y | | O | N | A | N | D | O | N |
| A | I | K | E | N | | | | N | O | T | | S | A | Y |
| T | R | E | A | S | M | A | P | | W | O | O | D | S | |
| L | A | Y | R | U | B | B | E | R | | D | R | O | I | D |
| A | Q | I | | R | A | I | S | E | | D | E | W | A | R |
| W | I | N | | E | S | T | O | P | | S | O | N | N | Y |
Thu 3/15/2018

| | | | | | | | | | | | | | | |
| --- | --- | --- | --- | --- | --- | --- | --- | --- | --- | --- | --- | --- | --- | --- |
| S | K | I | N | K | | T | S | O | | | R | U | B | E |
| U | N | D | U | E | | A | C | A | I | B | E | R | R | Y |
| P | O | T | T | Y | | T | A | X | D | O | D | G | E | R |
| E | T | A | L | I | I | | B | A | R | S | C | E | N | E |
| | | K | I | N | D | S | | C | A | S | A | | | |
| W | E | E | K | | B | A | D | A | T | | R | I | F | E |
| A | N | T | E | C | E | D | E | | H | U | D | D | L | E |
| A | S | H | | T | H | E | I | D | E | S | | B | I | N |
| C | U | A | T | R | O | | S | U | R | E | B | E | T | S |
| S | E | T | H | | N | A | T | A | N | | E | T | S | Y |
| | | | E | B | O | N | | L | O | F | A | T | | |
| G | A | Y | P | A | R | E | E | | T | E | R | E | S | A |
| E | L | A | I | N | E | M | A | Y | | A | P | R | I | L |
| R | O | L | L | S | D | I | C | E | | S | I | G | M | A |
| M | U | L | L | | | A | H | A | | T | T | O | P | S |
Fri 3/2/2018

| | | | | | | | | | | | | | | |
| --- | --- | --- | --- | --- | --- | --- | --- | --- | --- | --- | --- | --- | --- | --- |
| R | M | S | | W | A | S | A | B | I | | A | B | C | S |
| O | A | T | | I | P | C | R | E | S | S | F | I | L | E |
| C | U | M | | C | O | U | G | H | B | U | T | T | O | N |
| K | N | O | C | K | | B | O | O | N | E | | E | S | T |
| F | A | R | O | | M | A | N | N | | T | I | M | E | R |
| A | K | I | N | | A | S | N | E | R | | F | E | T | A |
| N | E | T | T | E | R | | E | S | S | A | Y | | | |
| S | A | Z | E | R | A | C | | T | V | H | O | S | T | S |
| | | | S | M | U | R | F | | P | A | U | L | I | V |
| S | A | R | S | | D | I | O | D | E | | C | O | D | E |
| C | L | E | A | T | | T | R | O | D | | A | T | I | T |
| U | G | G | | O | V | I | T | Z | | I | N | T | E | L |
| F | O | I | A | R | E | Q | U | E | S | T | | I | D | A |
| F | R | O | N | T | R | U | N | N | E | R | | N | U | N |
| S | E | N | D | | Y | E | A | S | T | Y | | G | P | A |
Sat 5/6/2017

| | | | | | | | | | | | | | | |
| --- | --- | --- | --- | --- | --- | --- | --- | --- | --- | --- | --- | --- | --- | --- |
| W | A | S | H | D | I | S | H | E | S | | G | R | A | D |
| A | C | T | I | O | N | H | E | R | O | | A | C | N | E |
| F | R | O | S | T | N | I | X | O | N | | Z | A | G | S |
| F | E | M | S | | | M | A | O | | H | A | D | I | T |
| L | A | P | | L | O | O | P | | B | U | S | O | N | I |
| E | G | O | | I | N | N | O | C | E | N | T | M | A | N |
| S | E | N | T | R | A | | D | O | E | | R | E | L | Y |
| | | | H | A | K | E | | T | R | O | I | | | |
| S | O | L | I | | I | R | A | | K | A | P | P | A | S |
| C | R | A | N | K | C | A | L | L | E | R | | E | D | T |
| R | E | S | O | A | K | | B | I | G | S | | T | H | E |
| A | G | O | N | Y | | B | E | L | | | S | T | E | W |
| P | A | R | T | | M | A | R | K | O | M | E | A | R | A |
| E | N | D | O | | A | N | T | I | V | A | X | X | E | R |
| S | O | A | P | | S | C | A | M | A | R | T | I | S | T |
Sun 11/6/2016

IT'S ALL AN ELISION

| | | | | | | | | | | | | | | | | | | | | |
| --- | --- | --- | --- | --- | --- | --- | --- | --- | --- | --- | --- | --- | --- | --- | --- | --- | --- | --- | --- | --- |
| N | A | D | I | R | | T | E | N | U | R | E | S | | T | Y | P | E | S | E | T |
| A | L | O | N | E | | R | A | I | S | E | U | P | | R | O | L | L | O | N | S |
| S | T | U | F | F | O | U | T | T | H | E | R | E | | I | R | E | F | U | S | E |
| T | O | P | L | I | N | E | | R | E | D | | D | I | T | K | A | | R | U | T |
| | | | A | X | E | L | | O | R | I | G | A | M | I | | | A | L | E | S |
| C | A | S | T | | H | O | G | | S | N | O | W | S | U | R | P | R | I | S | E |
| A | N | T | E | | I | V | E | S | | G | M | A | | M | O | U | N | T | | |
| R | N | A | | S | T | E | N | C | H | | A | Y | E | | B | R | O | T | H | S |
| P | I | K | E | R | S | | T | R | E | A | D | | I | L | E | R | | L | E | T |
| H | E | I | R | S | | S | L | E | E | P | | I | G | O | R | | B | E | L | A |
| O | H | N | O | | S | T | E | W | D | A | M | N | H | O | T | | U | S | E | R |
| N | A | G | S | | H | U | B | S | | R | A | F | T | S | | S | T | E | N | T |
| E | L | M | | R | I | D | E | | S | T | Y | L | I | | L | I | T | C | H | I |
| S | L | E | W | O | F | | N | A | H | | S | O | R | D | I | D | | R | U | N |
| | | F | O | U | T | S | | R | I | P | | W | O | R | T | | X | E | N | O |
| S | I | O | U | X | Y | O | U | K | N | O | W | | N | U | T | | A | T | T | N |
| C | O | R | K | | | I | N | A | S | P | O | T | | G | E | R | M | | | |
| A | W | E | | S | A | R | I | N | | O | N | O | | T | R | O | O | P | E | R |
| R | E | V | A | L | U | E | | S | I | P | T | O | B | E | S | Q | U | A | R | E |
| E | Y | E | C | A | R | E | | A | R | E | O | L | A | S | | U | N | T | I | E |
| R | A | R | E | G | A | S | | S | E | N | N | E | T | T | | E | T | H | E | L |
Sun 9/13/2015

TO PUT IT DIFFERENTLY

| | | | | | | | | | | | | | | | | | | | | |
| --- | --- | --- | --- | --- | --- | --- | --- | --- | --- | --- | --- | --- | --- | --- | --- | --- | --- | --- | --- | --- |
| I | T | S | T | I | M | E | | | | K | U | D | U | | | C | L | A | R | A |
| F | R | O | W | N | A | T | | S | P | I | N | E | S | | O | U | T | B | O | X |
| F | I | N | I | S | H | A | H | E | A | D | O | F | S | C | H | E | D | U | L | E |
| Y | E | A | S | T | | | O | R | B | S | | T | R | O | Y | | | T | E | L |
| | D | R | T | | M | A | N | I | L | A | | | | L | O | A | D | S | O | F |
| | | | A | G | E | B | E | F | O | R | E | B | E | A | U | T | Y | | | |
| | P | I | N | E | T | A | R | | | O | M | I | T | S | | T | A | S | E | R |
| F | E | M | A | L | E | | | T | R | U | A | N | T | | S | E | N | O | R | A |
| G | R | A | N | D | O | P | E | N | I | N | G | S | A | L | E | S | | F | A | N |
| S | I | N | K | | R | O | T | U | N | D | | | | E | A | T | A | T | | |
| | L | I | L | Y | | E | S | T | D | | L | P | G | A | | S | C | A | D | |
| | | D | E | A | R | S | | | | T | A | O | I | S | T | | T | R | U | E |
| U | P | I | | W | A | Y | B | E | H | I | N | D | T | H | E | T | I | M | E | S |
| M | O | O | I | N | G | | A | D | A | G | E | S | | | N | O | V | O | T | E |
| P | E | T | R | I | | P | R | I | Z | E | | | M | U | T | T | E | R | S | |
| | | | O | N | E | A | F | T | E | R | A | N | O | T | H | E | R | | | |
| S | T | U | N | G | U | N | | | | S | L | A | T | E | S | | O | P | T | |
| I | R | S | | | R | E | S | T | | M | A | G | I | | | A | S | O | N | E |
| F | O | R | M | F | O | L | L | O | W | I | N | G | F | U | N | C | T | I | O | N |
| T | U | D | O | R | S | | I | N | P | L | A | Y | | S | I | L | E | N | T | I |
| S | T | A | C | Y | | | P | E | A | K | | | | B | L | U | R | T | E | D |
Sat 7/11/2015

| | | | | | | | | | | | | | | |
| --- | --- | --- | --- | --- | --- | --- | --- | --- | --- | --- | --- | --- | --- | --- |
| C | A | S | H | E | S | I | N | | L | O | G | J | A | M |
| A | L | L | I | N | O | N | E | | S | E | R | E | N | A |
| N | B | A | D | R | A | F | T | | D | R | A | W | E | R |
| D | E | B | | O | M | E | G | A | | | M | I | M | E |
| I | N | T | | L | I | S | A | S | I | M | P | S | O | N |
| D | I | O | R | | | T | I | T | L | E | S | O | N | G |
| E | Z | P | A | S | S | | N | I | L | E | | N | E | O |
| | | | M | I | C | E | | R | I | S | E | | | |
| A | N | T | | G | A | U | L | | N | E | X | X | U | S |
| C | O | U | G | H | D | R | O | P | | | P | A | N | T |
| I | M | N | O | T | S | O | S | U | R | E | | M | B | A |
| D | I | A | L | | | S | T | R | I | P | | O | R | R |
| I | N | C | A | S | E | | D | I | D | S | Q | U | A | T |
| T | E | A | S | E | R | | O | N | E | O | U | N | C | E |
| Y | E | N | T | A | S | | G | A | S | M | E | T | E | R |
Mon 5/11/2015

| | | | | | | | | | | | | | | |
| --- | --- | --- | --- | --- | --- | --- | --- | --- | --- | --- | --- | --- | --- | --- |
| B | O | O | M | S | | P | D | A | S | | | G | I | F |
| I | M | S | E | T | | O | R | C | A | | M | E | N | U |
| C | A | L | L | O | F | D | U | T | Y | | O | N | C | E |
| S | N | O | O | K | I | | B | U | S | | D | E | A | L |
| | | | D | E | B | T | | A | N | A | I | S | | |
| E | A | S | Y | | B | A | L | L | O | F | F | I | R | E |
| R | P | M | | S | E | R | A | | | T | Y | S | O | N |
| I | N | A | | T | R | O | U | N | C | E | | K | O | S |
| C | E | L | L | O | | | R | U | H | R | | E | M | U |
| H | A | L | L | O | F | F | A | M | E | | E | L | S | E |
| | | W | A | L | L | E | | B | A | R | N | | | |
| W | H | O | M | | U | M | P | | P | A | W | S | A | T |
| H | O | R | A | | F | A | L | L | O | F | R | O | M | E |
| I | L | L | S | | F | L | O | E | | T | A | S | E | R |
| Z | E | D | | | Y | E | T | I | | S | P | A | S | M |
POW

Thu 12/11/2014

| | | | | | | | | | | | | | | |
| --- | --- | --- | --- | --- | --- | --- | --- | --- | --- | --- | --- | --- | --- | --- |
| A | C | T | | G | R | A | N | | O | B | L | I | G | E |
| N | O | H | | R | A | V | E | | N | O | I | D | E | A |
| O | D | E | T | O | J | O | Y | | E | X | P | E | L | S |
| N | A | C | H | O | | W | O | R | S | T | | S | T | Y |
| | | L | E | V | I | S | | U | F | O | | | | |
| R | E | U | B | E | N | | S | L | I | P | | T | B | S |
| I | Q | T | E | S | T | | P | E | N | S | | H | O | E |
| C | U | T | S | | H | A | R | D | G | | T | E | R | N |
| C | U | E | | R | E | N | E | | E | D | A | M | E | S |
| I | S | R | | A | C | N | E | | R | I | B | O | S | E |
| | | | | P | L | U | | I | S | N | O | T | | |
| C | P | A | | P | U | L | L | S | | G | O | I | N | G |
| H | O | T | P | O | T | | C | L | U | B | S | O | D | A |
| E | S | T | E | R | C | | D | A | N | A | | N | A | M |
| Z | E | N | I | T | H | | S | M | U | T | | S | K | Y |
Thu 8/7/2014

| | | | | | | | | | | | | | | |
| --- | --- | --- | --- | --- | --- | --- | --- | --- | --- | --- | --- | --- | --- | --- |
| L | E | N | D | S | | M | C | A | T | | L | U | S | H |
| A | D | O | U | T | | A | R | C | H | | A | S | I | A |
| D | I | T | S | Y | | N | O | C | O | M | M | E | N | T |
| I | S | I | T | | J | U | S | T | M | E | O | R | | |
| D | O | O | M | | O | P | S | | | M | U | N | I | S |
| A | N | N | I | K | A | | | S | T | O | R | A | G | E |
| | | | T | A | C | K | I | E | R | | | M | O | W |
| | A | R | E | T | H | E | R | E | O | T | H | E | R | |
| F | L | U | | | I | N | S | P | I | R | E | | | |
| S | A | N | R | E | M | O | | | K | I | S | S | E | R |
| U | N | S | E | T | | | C | I | A | | G | A | Y | E |
| | | A | N | A | G | R | A | M | S | | O | F | E | M |
| K | A | T | E | S | P | A | D | E | | I | T | I | S | I |
| F | L | A | W | | A | G | R | A | | V | I | R | U | S |
| C | A | B | S | | S | E | E | N | | S | T | E | P | S |
Sun 5/18/2014

OH, WHO?

| | | | | | | | | | | | | | | | | | | | | |
| --- | --- | --- | --- | --- | --- | --- | --- | --- | --- | --- | --- | --- | --- | --- | --- | --- | --- | --- | --- | --- |
| D | A | B | | | P | R | I | E | D | | D | E | P | T | S | | C | C | I | V |
| R | P | I | | C | H | A | N | G | E | | A | P | I | A | N | | A | L | V | A |
| A | N | G | I | E | O | G | R | A | M | | W | I | L | L | O | T | R | E | E | S |
| W | E | I | N | S | T | E | I | N | | E | N | L | A | I | | O | N | R | Y | E |
| S | A | N | G | T | O | | | | S | P | O | O | F | | S | W | A | K | | |
| | | J | E | A | N | O | T | Y | P | I | N | G | | S | H | I | P | S | T | O |
| S | C | A | M | | S | P | R | A | Y | S | | | L | O | O | N | | T | O | O |
| N | I | P | A | T | | E | E | N | | C | O | R | E | Y | O | G | R | A | P | H |
| A | T | A | R | I | | N | A | G | S | | Z | A | G | A | T | | A | L | E | E |
| P | E | N | | N | U | I | T | | A | L | A | I | | | S | C | R | E | E | D |
| | | | P | A | T | T | Y | O | F | U | R | N | I | T | U | R | E | | | |
| R | E | P | O | S | E | | | R | A | C | K | | N | A | P | A | | T | O | P |
| A | R | U | M | | N | A | M | E | R | | S | A | D | R | | S | T | O | R | Y |
| N | A | T | E | O | S | U | M | M | I | T | | S | I | S | | H | O | S | E | R |
| I | T | E | | N | I | K | E | | | E | X | T | R | A | S | | O | S | L | O |
| S | O | R | R | E | L | S | | J | U | N | E | O | A | L | A | S | K | A | | |
| | | T | E | S | S | | T | A | N | K | S | | | | D | A | I | S | E | S |
| O | C | H | R | E | | M | U | N | I | S | | P | A | P | E | R | L | A | C | E |
| M | A | E | O | C | L | I | N | I | C | | M | E | L | O | Y | E | L | L | O | W |
| A | F | R | O | | B | R | A | C | E | | I | A | G | R | E | E | | A | L | E |
| R | E | E | F | | J | O | S | E | F | | S | T | A | N | D | | | D | I | D |
Sun 9/15/2013

THAT GIRL

| | | | | | | | | | | | | | | | | | | | | |
| --- | --- | --- | --- | --- | --- | --- | --- | --- | --- | --- | --- | --- | --- | --- | --- | --- | --- | --- | --- | --- |
| H | O | G | | A | I | L | S | | T | H | E | M | | R | A | H | | C | F | O |
| A | L | L | U | P | S | E | T | | R | O | B | E | | P | R | O | S | H | O | P |
| S | E | I | Z | E | H | E | R | S | A | L | A | D | | I | M | T | H | E | R | E |
| R | A | D | I | X | | R | E | I | L | L | Y | | | | S | A | U | C | E | R |
| O | N | E | S | E | T | | A | G | E | E | | S | H | A | R | I | | K | I | A |
| O | N | O | | S | O | C | K | H | E | R | P | L | A | Y | E | R | | H | G | T |
| M | A | N | S | | L | O | S | T | | A | L | U | M | N | A | | B | E | N | E |
| | | | L | A | D | Y | | | B | T | U | S | | | C | B | E | R | | |
| | S | C | A | L | Y | | A | T | L | | S | H | U | T | H | E | R | B | U | G |
| S | T | O | P | G | O | | C | H | U | M | | P | L | S | | A | G | O | N | Y |
| E | A | U | | R | U | B | H | E | R | C | H | I | C | K | E | N | | A | I | M |
| A | R | N | I | E | | I | O | S | | S | O | L | E | | A | B | O | R | T | S |
| L | E | T | H | E | R | B | O | M | B | | O | E | R | | T | A | R | D | Y | |
| | | H | O | N | E | | | I | R | E | D | | | J | A | G | S | | | |
| S | T | E | P | | G | R | A | T | I | A | | B | I | E | B | | O | P | A | L |
| T | O | R | | L | I | C | K | H | E | R | B | O | T | T | L | E | | H | B | O |
| A | P | P | | I | M | A | C | S | | T | E | T | S | | E | N | T | I | R | E |
| B | L | A | I | N | E | | | | C | H | A | C | H | A | | D | A | L | E | S |
| B | I | R | D | I | N | G | | J | U | M | P | H | E | R | C | A | B | L | E | S |
| E | N | T | E | N | T | E | | I | K | E | A | | R | E | A | L | S | I | Z | E |
| D | E | S | | G | S | T | | G | E | N | L | | E | A | R | L | | P | E | R |
Wed 3/13/2013

| | | | | | | | | | | | | | | |
| --- | --- | --- | --- | --- | --- | --- | --- | --- | --- | --- | --- | --- | --- | --- |
| L | O | N | G | | F | A | C | T | O | | S | C | A | N |
| A | J | A | R | | I | G | L | O | O | | P | O | G | O |
| M | A | D | A | M | B | O | U | G | H | T | A | F | L | Y |
| P | I | A | N | O | | R | E | O | | A | D | F | E | E |
| | | | U | R | S | A | | | F | L | E | E | T | S |
| D | E | F | L | A | T | E | R | M | O | U | S | E | | |
| A | L | L | E | L | E | | I | O | U | S | | M | E | W |
| B | I | A | S | | L | E | D | O | N | | D | I | V | A |
| S | A | G | | O | L | E | O | | D | A | R | L | I | N |
| | | B | A | B | A | O | F | S | E | V | I | L | L | E |
| L | I | E | F | O | R | | | O | D | I | E | | | |
| O | H | A | R | E | | G | A | L | | A | S | C | A | P |
| B | O | R | I | S | G | O | O | D | E | N | O | U | G | H |
| O | P | E | C | | T | O | N | E | R | | F | L | E | E |
| S | E | R | A | | O | P | E | R | A | | F | L | E | W |
Sun 2/24/2013

I SURRENDER!

| | | | | | | | | | | | | | | | | | | | | |
| --- | --- | --- | --- | --- | --- | --- | --- | --- | --- | --- | --- | --- | --- | --- | --- | --- | --- | --- | --- | --- |
| F | I | F | E | R | | | | A | L | C | O | T | T | | U | N | T | R | U | E |
| I | N | U | R | E | S | | M | A | L | A | R | I | A | | L | O | W | E | S | T |
| R | T | E | R | Y | T | S | A | H | A | T | A | E | B | | U | T | I | P | A | C |
| E | E | L | | E | A | T | S | | M | E | L | D | | F | L | E | X | | | |
| A | R | S | | S | N | I | T | | A | Y | E | | B | I | A | S | | P | I | P |
| T | S | P | S | | C | L | E | M | | E | X | T | E | N | T | | H | O | S | E |
| | | I | H | E | H | T | R | O | F | D | A | E | H | | E | L | A | P | S | E |
| I | G | L | O | O | | | P | B | A | | M | E | A | D | | O | L | L | U | P |
| P | Y | L | O | N | S | | L | I | B | S | | | N | E | B | U | L | A | E | |
| O | M | S | K | | E | P | A | U | L | E | T | | | C | A | T | E | R | S | |
| | | | | | R | E | N | S | E | N | O | E | S | O | L | | | | | |
| | S | H | E | A | V | E | | | S | T | O | N | E | R | S | | S | L | A | P |
| | P | A | L | T | E | R | S | | | A | T | T | N | | A | L | P | I | N | E |
| D | H | T | I | W | | S | O | R | T | | L | O | I | | | A | R | N | A | Z |
| R | E | R | A | T | E | | U | O | R | G | E | M | O | S | E | V | I | G | | |
| A | R | E | S | | V | I | N | N | I | E | | B | R | E | A | | G | E | M | S |
| W | E | D | | B | I | N | D | | F | T | D | | B | I | R | D | | R | A | H |
| | | | M | A | N | S | | A | L | A | R | | O | N | T | O | | O | N | O |
| C | N | U | Y | R | C | | L | F | E | T | I | H | W | E | H | T | E | V | A | W |
| L | U | S | T | R | E | | A | R | R | I | V | A | L | | Y | E | M | E | N | I |
| E | T | C | H | E | S | | G | O | S | P | E | L | | | | D | U | R | A | N |
Fri 1/25/2013

| | | | | | | | | | | | | | | |
| --- | --- | --- | --- | --- | --- | --- | --- | --- | --- | --- | --- | --- | --- | --- |
| S | C | O | T | | | P | E | C | K | S | | S | O | B |
| T | H | R | E | E | F | O | R | O | N | E | | A | R | I |
| R | A | I | N | B | O | W | R | O | O | M | | D | O | G |
| I | R | O | N | A | G | E | | | T | I | S | S | U | E |
| A | L | L | E | Y | | R | U | S | S | | C | O | R | A |
| T | I | E | R | | P | O | R | E | | O | I | N | K | S |
| E | E | S | | D | O | U | B | L | E | B | O | G | E | Y |
| | | | M | O | R | T | A | L | S | I | N | | | |
| S | T | R | U | C | K | A | N | O | T | E | | C | M | D |
| C | H | E | S | S | | G | I | N | S | | C | A | A | N |
| Y | E | T | I | | S | E | V | E | | S | O | R | T | A |
| T | R | I | C | K | Y | | | S | I | T | S | O | U | T |
| H | A | N | | I | N | T | H | E | F | U | T | U | R | E |
| E | P | A | | S | T | E | A | L | S | B | A | S | E | S |
| D | Y | E | | S | H | E | L | F | | | R | E | S | T |
Sun 12/23/2012

BYWORDS

| | | | | | | | | | | | | | | | | | | | | |
| --- | --- | --- | --- | --- | --- | --- | --- | --- | --- | --- | --- | --- | --- | --- | --- | --- | --- | --- | --- | --- |
| M | E | N | D | E | R | | S | C | U | M | | A | H | M | E | | G | L | A | M |
| I | C | E | A | X | E | | T | H | R | U | | D | A | M | N | | N | A | N | A |
| D | O | W | N | E | D | | R | E | N | T | M | O | N | E | Y | | A | N | D | S |
| A | N | Y | | C | I | G | A | R | S | T | A | N | D | | A | T | W | O | R | K |
| S | O | O | T | | D | O | I | | | | N | A | E | S | | R | I | S | E | S |
| | | R | H | O | | A | N | C | | S | H | I | L | O | | A | N | E | W | |
| B | A | K | E | S | | L | E | A | N | T | O | S | | U | S | C | G | | | |
| O | R | N | A | T | E | | D | R | O | O | L | | | | L | E | A | D | T | O |
| S | T | E | R | E | O | | P | E | N | N | E | R | | M | O | R | T | A | R | S |
| N | E | W | T | O | N | | E | E | E | E | | E | D | I | T | S | | Y | A | O |
| | S | Y | S | | | C | A | N | T | | F | D | I | C | | | N | S | W | |
| M | I | O | | C | A | U | S | E | | H | A | G | S | | A | G | E | O | L | D |
| B | A | R | C | O | D | E | | D | I | A | L | U | P | | S | E | T | F | E | E |
| A | N | K | A | R | A | | | | S | I | S | A | L | | U | N | W | O | R | N |
| | | | N | A | M | E | | F | O | R | E | R | A | N | | R | O | U | S | T |
| | A | C | D | C | | B | R | I | M | S | | D | Y | E | | E | R | R | | |
| A | B | O | I | L | | B | A | N | E | | | | I | A | M | | K | L | E | E |
| M | O | S | D | E | F | | K | E | R | R | I | S | T | R | U | G | | I | R | S |
| I | D | E | A | | I | N | E | S | S | E | N | C | E | | S | L | A | V | E | S |
| C | E | L | T | | R | B | I | S | | S | C | A | M | | S | E | N | E | C | A |
| I | S | L | E | | M | A | N | E | | T | A | B | S | | Y | E | A | S | T | Y |
Wed 11/14/2012

| | | | | | | | | | | | | | | |
| --- | --- | --- | --- | --- | --- | --- | --- | --- | --- | --- | --- | --- | --- | --- |
| A | M | P | E | D | | S | A | G | A | L | | E | T | A |
| C | O | R | E | A | | O | L | O | G | Y | | I | O | U |
| H | O | O | K | Y | L | A | D | D | E | R | | E | R | G |
| E | S | S | | S | O | M | E | | | I | W | I | S | H |
| D | E | Y | | P | O | I | N | T | Y | S | H | O | O | T |
| | | C | L | A | M | | T | I | E | T | O | | | |
| P | I | O | U | S | | M | E | N | A | | O | H | M | Y |
| M | I | N | T | T | E | A | | A | R | A | P | A | H | O |
| S | I | S | I | | A | R | C | S | | P | E | R | O | N |
| | | | S | E | R | I | A | | S | P | E | D | | |
| P | A | R | T | Y | P | A | R | C | E | L | | Y | D | S |
| I | L | O | S | E | | | T | O | N | I | | F | A | N |
| Z | I | P | | F | A | I | R | Y | S | Q | U | A | R | E |
| Z | E | E | | U | N | T | I | L | | U | N | S | E | R |
| A | N | D | | L | O | O | P | Y | | E | A | T | I | T |
Sat 9/29/2012

| | | | | | | | | | | | | | | |
| --- | --- | --- | --- | --- | --- | --- | --- | --- | --- | --- | --- | --- | --- | --- |
| S | T | A | R | | T | R | A | C | T | | C | P | A | S |
| T | O | N | E | | H | A | G | E | R | | H | I | V | E |
| O | R | A | N | G | E | S | O | D | A | | I | N | E | Z |
| P | O | T | E | N | T | | G | E | N | T | L | E | R | |
| S | N | O | W | C | A | P | | | Q | U | I | T | I | T |
| A | T | M | S | | K | E | P | T | | R | O | A | L | D |
| T | O | Y | | G | I | R | L | I | E | G | I | R | L | S |
| | | | J | U | N | K | E | M | A | I | L | | | |
| S | T | R | A | N | G | E | B | I | R | D | | G | I | B |
| O | W | E | N | S | | D | E | N | T | | S | O | S | A |
| T | O | S | S | I | N | | | G | H | E | T | T | O | S |
| | P | O | T | T | A | G | E | | S | E | R | A | P | E |
| M | A | L | E | | R | E | Q | U | I | R | E | S | O | F |
| R | I | V | E | | Y | O | U | N | G | | W | A | D | E |
| T | R | E | N | | A | S | I | A | N | | N | Y | S | E |
Sat 7/21/2012

| | | | | | | | | | | | | | | |
| --- | --- | --- | --- | --- | --- | --- | --- | --- | --- | --- | --- | --- | --- | --- |
| H | I | S | P | A | N | I | C | S | | P | A | T | H | S |
| I | M | L | O | V | I | N | I | T | | C | R | E | E | P |
| T | H | E | M | I | K | A | D | O | | B | E | L | L | A |
| S | O | W | S | | O | P | E | R | | S | A | L | L | Y |
| | | | | A | L | A | R | M | S | | | M | O | S |
| A | L | S | O | R | A | N | | Y | E | S | M | E | N | |
| S | O | L | D | A | S | I | S | | C | H | A | T | U | P |
| S | L | I | E | R | | C | A | M | | O | C | H | R | E |
| T | A | M | T | A | M | | P | A | Y | R | A | I | S | E |
| | F | E | S | T | E | R | | L | O | T | U | S | E | S |
| T | A | B | | | T | A | K | E | T | O | | | | |
| O | L | A | F | V | | N | I | L | E | | A | S | P | S |
| P | A | L | E | O | | D | R | E | A | M | B | O | A | T |
| I | N | L | E | T | | O | B | A | M | A | C | A | R | E |
| C | A | S | T | E | | M | Y | D | O | G | S | K | I | P |
Wed 3/28/2012

| | | | | | | | | | | | | | | |
| --- | --- | --- | --- | --- | --- | --- | --- | --- | --- | --- | --- | --- | --- | --- |
| C | O | M | B | S | | E | G | G | Y | | R | U | S | H |
| O | N | T | A | P | | X | T | R | A | | I | N | C | A |
| T | E | A | S | E | | W | O | R | K | O | F | A | R | T |
| | | R | I | C | C | I | | | | W | E | B | E | R |
| C | R | A | C | K | O | F | D | A | W | N | | L | E | E |
| O | U | R | | | D | E | O | R | O | | B | E | N | D |
| C | H | A | R | M | | | G | N | O | M | E | | | |
| A | R | T | I | C | L | E | S | O | F | F | A | I | T | H |
| | | | E | Q | U | A | L | | | A | N | N | I | E |
| C | O | I | L | | A | R | E | A | S | | | A | N | D |
| A | R | C | | B | U | N | D | L | E | O | F | J | O | Y |
| S | I | E | G | E | | | | L | E | R | O | I | | |
| B | O | A | R | D | O | F | E | D | | A | D | F | E | E |
| A | L | G | A | | A | U | R | A | | L | O | F | T | Y |
| H | E | E | D | | F | R | A | Y | | B | R | Y | C | E |
Fri 11/18/2011

| | | | | | | | | | | | | | | |
| --- | --- | --- | --- | --- | --- | --- | --- | --- | --- | --- | --- | --- | --- | --- |
| R | I | D | G | E | | D | I | A | N | A | R | O | S | S |
| O | N | I | O | N | | A | N | D | I | Q | U | O | T | E |
| S | P | E | R | O | | S | C | H | N | I | T | Z | E | L |
| A | R | T | E | S | | T | H | E | E | | | E | V | E |
| P | O | P | S | | T | A | U | R | | S | A | S | E | S |
| A | T | L | | S | E | R | P | E | N | T | S | | | |
| R | E | A | R | E | N | D | | D | A | R | T | I | N | G |
| K | S | T | A | R | S | | | | S | E | I | N | E | R |
| S | T | E | I | G | E | R | | T | H | E | R | A | G | E |
| | | | T | I | R | E | S | O | U | T | | B | A | A |
| L | O | T | T | O | | S | E | G | A | | P | I | T | T |
| O | R | O | | | S | T | A | G | | M | A | K | I | N |
| G | O | T | I | N | L | A | T | E | | A | L | I | V | E |
| O | N | E | F | O | O | T | E | R | | R | E | N | E | W |
| N | O | M | Y | S | T | E | R | Y | | C | R | I | S | S |
Sun 10/23/2011

TAKE IT FROM THE TOP

| | | | | | | | | | | | | | | | | | | | | |
| --- | --- | --- | --- | --- | --- | --- | --- | --- | --- | --- | --- | --- | --- | --- | --- | --- | --- | --- | --- | --- |
| T | A | S | S | | B | A | G | | | D | A | M | U | P | | R | E | A | P | S |
| A | R | T | E | | A | G | O | | H | E | L | E | N | A | | U | L | T | R | A |
| X | M | A | S | T | R | E | E | | O | P | E | N | I | N | G | N | O | T | E | S |
| S | E | N | T | M | E | S | S | A | G | E | | | | D | O | S | | I | M | S |
| A | N | D | E | S | | | W | R | E | N | | E | D | G | R | I | M | L | E | Y |
| L | I | S | T | | Q | U | I | T | | D | A | Y | O | | K | N | E | A | D | |
| E | A | T | | R | U | S | T | Y | | S | I | D | E | | I | T | T | | | |
| | | O | N | E | I | S | H | | N | O | R | I | S | K | | H | O | S | E | D |
| A | D | R | E | M | | R | O | M | A | N | | E | N | S | U | E | | E | L | Y |
| S | E | E | S | A | W | | U | N | I | T | S | | T | U | R | F | | R | A | N |
| I | N | A | T | I | E | | T | O | A | H | A | L | T | | S | A | L | V | I | A |
| A | S | S | | N | E | W | S | | D | E | L | I | A | | A | M | I | E | N | S |
| G | E | O | | S | P | E | A | R | | S | A | N | K | A | | I | N | S | E | T |
| O | R | N | O | T | | E | Y | E | L | I | D | | E | M | P | L | O | Y | | |
| | | | P | O | P | | I | C | E | T | | R | A | S | P | Y | | O | A | S |
| | S | H | E | B | A | | N | O | N | U | | A | G | O | G | | L | U | N | A |
| P | E | A | C | E | S | I | G | N | | A | D | Z | E | | | C | A | R | O | M |
| L | T | S | | S | T | D | | | | T | U | R | N | O | N | A | D | I | M | E |
| A | S | S | W | E | E | T | A | S | P | I | E | | I | D | E | A | L | G | A | S |
| Y | A | L | I | E | | A | V | I | S | O | S | | U | A | E | | E | H | L | E |
| S | T | E | I | N | | G | E | T | I | N | | | S | Y | D | | S | T | Y | X |
Fri 9/16/2011

| | | | | | | | | | | | | | | |
| --- | --- | --- | --- | --- | --- | --- | --- | --- | --- | --- | --- | --- | --- | --- |
| S | T | R | I | P | D | O | W | N | | P | S | S | S | T |
| T | H | E | R | O | O | K | I | E | | O | N | A | I | R |
| R | I | S | K | P | R | O | N | E | | T | A | L | L | Y |
| I | N | C | | A | S | K | E | D | | S | P | I | E | S |
| N | O | A | M | | | | S | S | E | | P | E | N | T |
| G | U | L | P | I | N | G | | A | L | D | E | N | T | E |
| S | T | E | G | N | E | R | | P | I | R | A | T | E | D |
| | | | | T | W | A | | U | S | A | | | | |
| H | E | I | N | O | U | S | | S | H | I | N | D | I | G |
| E | L | F | O | W | L | S | | H | A | N | S | O | L | O |
| S | L | O | T | | M | F | G | | | | W | I | L | T |
| B | A | R | E | R | | R | E | C | U | R | | D | E | W |
| A | M | O | V | E | | O | N | A | V | E | R | A | G | E |
| C | A | N | E | D | | G | O | N | E | V | I | R | A | L |
| K | E | E | N | S | | S | A | T | A | S | P | E | L | L |
Sat 3/19/2011

| | | | | | | | | | | | | | | |
| --- | --- | --- | --- | --- | --- | --- | --- | --- | --- | --- | --- | --- | --- | --- |
| S | L | E | U | T | H | | C | A | R | B | O | M | B | S |
| T | O | U | P | E | E | | I | T | O | L | D | Y | O | U |
| O | R | G | A | N | S | | R | E | S | T | S | T | O | P |
| O | D | E | S | | S | E | R | I | E | S | | H | M | S |
| D | I | N | | | | R | U | N | T | | | | | |
| A | T | E | M | | M | A | S | T | I | C | | J | E | T |
| P | O | L | I | C | E | S | | O | N | L | E | A | V | E |
| A | V | E | R | T | S | | | | T | E | X | M | E | X |
| R | E | V | E | R | S | I | | D | E | F | I | A | N | T |
| T | R | Y | | L | A | N | C | E | D | | T | I | M | E |
| | | | | | G | A | L | A | | | | C | O | D |
| A | I | R | | V | E | R | O | N | A | | B | A | R | I |
| C | R | E | P | E | P | A | N | | C | L | A | R | E | T |
| A | A | V | E | R | A | G | E | | C | A | R | U | S | O |
| I | N | S | P | A | D | E | S | | T | R | E | M | O | R |
Fri 1/7/2011

| | | | | | | | | | | | | | | |
| --- | --- | --- | --- | --- | --- | --- | --- | --- | --- | --- | --- | --- | --- | --- |
| S | I | S | T | I | N | E | | S | A | T | H | O | M | E |
| C | R | E | A | S | E | D | | I | R | A | Q | W | A | R |
| R | I | C | K | E | T | Y | | L | A | P | S | I | N | G |
| E | S | T | E | R | S | | D | E | B | I | | E | X | O |
| W | H | I | N | E | | H | O | N | I | N | G | | | |
| S | L | O | T | | R | A | S | T | A | | R | A | I | D |
| | I | N | O | N | I | T | | I | N | F | E | R | N | O |
| E | N | O | T | E | S | | | | S | L | A | M | O | N |
| M | E | N | A | C | E | S | | P | E | Y | T | O | N | |
| I | N | E | S | | S | I | D | E | A | | P | R | E | S |
| | | | K | L | A | X | O | N | | S | L | E | P | T |
| A | D | A | | O | B | I | T | | S | T | A | D | I | A |
| R | U | N | S | F | O | R | | C | H | O | I | C | E | R |
| C | E | N | T | A | V | O | | F | U | R | N | A | C | E |
| S | T | O | U | T | E | N | | S | E | E | S | R | E | D |
Sat 11/20/2010

| | | | | | | | | | | | | | | |
| --- | --- | --- | --- | --- | --- | --- | --- | --- | --- | --- | --- | --- | --- | --- |
| A | B | L | E | | T | H | E | R | A | S | C | A | L | S |
| L | Y | E | S | | H | A | D | A | S | H | O | T | A | T |
| A | G | T | S | | I | R | A | N | C | O | N | T | R | A |
| N | O | H | O | | S | A | M | T | H | E | S | H | A | M |
| A | N | A | | | I | R | E | | | | | E | M | P |
| R | E | V | E | R | S | E | S | I | D | E | | | | |
| K | E | E | N | A | N | | | C | A | L | | I | F | S |
| I | R | I | D | I | U | M | | E | D | I | T | O | U | T |
| N | A | T | | S | T | A | | | B | O | N | N | E | R |
| | | | | A | S | P | H | A | L | T | T | I | L | E |
| U | P | C | | | | | U | L | A | | | A | P | E |
| S | E | E | D | P | E | A | R | L | S | | T | N | U | T |
| I | T | S | A | S | E | C | R | E | T | | U | S | M | A |
| N | A | T | H | A | N | H | A | L | E | | R | E | P | R |
| G | L | A | S | S | Y | E | Y | E | D | | F | A | S | T |
Sat 7/10/2010

| | | | | | | | | | | | | | | |
| --- | --- | --- | --- | --- | --- | --- | --- | --- | --- | --- | --- | --- | --- | --- |
| S | O | U | P | B | O | N | E | | O | S | C | A | R | S |
| A | N | N | A | R | B | O | R | | C | H | A | L | E | T |
| Y | E | T | T | O | S | E | E | | T | A | P | E | T | O |
| S | T | R | O | K | E | S | | F | A | K | E | T | A | N |
| M | O | A | N | E | R | | A | A | V | E | R | A | G | E |
| O | T | C | | O | V | A | T | I | O | N | | P | S | S |
| R | E | E | | F | E | V | E | R | | | | | | |
| E | N | D | | F | R | E | L | E | N | G | | I | B | F |
| | | | | | | R | I | S | E | N | | N | R | A |
| A | D | S | | B | E | R | E | T | T | A | | F | I | N |
| G | O | E | S | O | V | E | R | | S | W | A | R | D | S |
| A | V | E | N | G | E | D | | T | H | E | M | A | G | I |
| T | I | N | E | A | R | | W | H | O | D | I | D | I | T |
| E | S | T | E | R | S | | G | E | T | A | L | I | N | E |
| S | H | O | R | T | O | | N | E | S | T | E | G | G | S |
Sat 6/12/2010

| | | | | | | | | | | | | | | |
| --- | --- | --- | --- | --- | --- | --- | --- | --- | --- | --- | --- | --- | --- | --- |
| B | E | E | F | E | A | T | E | R | S | | F | I | R | E |
| E | X | X | O | N | M | O | B | I | L | | A | S | H | Y |
| T | H | E | A | C | A | D | E | M | Y | | L | I | F | E |
| S | A | M | M | A | L | O | N | E | | A | L | T | A | R |
| E | L | P | | S | I | L | | | S | N | I | T | C | H |
| Y | E | T | | H | E | I | R | | P | O | L | I | T | Y |
| | | | | | | S | E | R | I | A | L | M | O | M |
| M | M | E | | A | R | T | M | O | N | K | | E | R | E |
| R | O | X | Y | M | U | S | I | C | | | | | | |
| I | N | T | O | I | T | | T | K | O | S | | P | G | A |
| S | T | R | U | T | S | | | C | P | A | | I | R | S |
| C | R | A | K | E | | S | A | L | E | M | S | L | O | T |
| A | E | O | N | | R | A | N | I | N | P | L | A | C | E |
| N | A | N | O | | A | S | K | M | E | L | A | T | E | R |
| S | L | E | W | | T | H | E | B | R | E | W | E | R | S |
Fri 1/15/2010

| | | | | | | | | | | | | | | |
| --- | --- | --- | --- | --- | --- | --- | --- | --- | --- | --- | --- | --- | --- | --- |
| C | I | T | E | D | | C | O | O | L | E | D | O | F | F |
| O | N | I | C | E | | U | R | S | A | M | I | N | O | R |
| L | A | N | Z | A | | R | O | C | K | O | P | E | R | A |
| G | R | E | E | N | A | L | G | A | E | | S | L | A | T |
| A | M | A | M | E | M | B | E | R | S | | B | I | B | B |
| T | O | R | A | | N | A | N | S | | C | A | N | I | O |
| E | R | S | | W | I | R | Y | | N | I | C | E | T | Y |
| | | | L | A | O | S | | B | E | A | K | | | |
| I | N | K | E | R | S | | A | L | T | O | | P | Y | E |
| C | E | N | S | E | | C | R | A | T | | R | E | O | S |
| E | W | E | S | | B | A | T | C | L | E | A | N | U | P |
| S | T | A | S | | I | L | I | K | E | D | T | H | A | T |
| H | A | D | A | B | L | A | S | T | | U | S | O | N | E |
| O | K | I | L | L | B | I | T | E | | C | O | L | D | S |
| W | E | N | T | T | O | S | E | A | | E | N | D | I | T |
Fri 2/27/2009

| | | | | | | | | | | | | | | |
| --- | --- | --- | --- | --- | --- | --- | --- | --- | --- | --- | --- | --- | --- | --- |
| T | H | E | S | T | A | R | S | A | N | D | B | A | R | S |
| H | A | V | E | A | N | O | P | I | N | I | O | N | O | N |
| U | S | E | T | H | E | T | E | L | E | P | H | O | N | E |
| M | T | N | | I | M | A | C | | | P | E | T | E | R |
| P | O | M | | N | I | L | | P | R | E | M | E | E | T |
| | S | O | N | I | C | | B | L | A | R | E | | | |
| A | T | N | O | S | | C | O | U | P | S | | W | A | D |
| M | O | E | T | | W | A | R | M | S | | P | E | R | U |
| S | P | Y | | T | Y | P | E | B | | N | O | N | C | E |
| | | | G | R | E | E | D | | R | A | I | T | T | |
| A | L | L | I | A | S | K | | L | E | M | | A | I | M |
| S | E | I | J | I | | | D | E | B | I | | S | C | I |
| B | A | N | A | N | A | R | E | P | U | B | L | I | C | S |
| I | V | E | N | E | V | E | R | T | R | I | E | D | I | T |
| G | E | N | E | R | A | L | M | A | N | A | G | E | R | S |
Thu 1/8/2009

| | | | | | | | | | | | | | | |
| --- | --- | --- | --- | --- | --- | --- | --- | --- | --- | --- | --- | --- | --- | --- |
| F | A | D | E | S | | F | L | A | W | | A | M | O | S |
| E | C | O | L | E | | I | O | T | A | | D | I | L | L |
| S | H | O | O | T | S | T | A | R | S | | O | N | L | Y |
| S | E | R | I | A | L | | | E | N | D | | T | I | E |
| | | | S | T | O | C | K | S | T | U | F | F | E | R |
| G | I | B | E | | W | H | I | T | | B | O | A | | |
| A | B | A | | L | I | O | N | | D | O | R | M | S | |
| S | E | R | V | E | S | U | G | G | E | S | T | I | O | N |
| | T | E | E | T | H | | P | A | V | E | | L | I | E |
| | | D | I | S | | F | I | N | I | | P | Y | L | E |
| S | W | I | N | G | S | I | N | G | L | E | S | | | |
| H | A | T | | O | I | L | | | L | A | Y | M | A | N |
| E | X | A | M | | S | L | I | D | E | S | C | A | L | E |
| R | E | L | O | | Q | U | I | D | | T | H | R | O | E |
| I | D | L | E | | O | P | I | E | | S | E | X | E | D |
Sun 10/19/2008

PERJURY

| | | | | | | | | | | | | | | | | | | | | |
| --- | --- | --- | --- | --- | --- | --- | --- | --- | --- | --- | --- | --- | --- | --- | --- | --- | --- | --- | --- | --- |
| D | O | M | S | | P | U | P | | | O | B | O | E | | C | R | E | A | T | E |
| O | B | I | E | | E | S | O | | I | M | O | U | T | | L | E | C | T | I | N |
| G | E | T | T | A | K | E | N | | C | A | N | T | D | O | A | T | H | I | N | G |
| M | Y | T | H | R | O | A | T | H | U | R | T | S | | L | I | E | O | V | E | R |
| A | S | S | | B | E | L | I | E | | | O | T | T | E | R | S | | E | D | S |
| | | | R | O | T | O | | Y | A | W | N | E | R | | E | T | C | | | |
| C | A | B | A | R | E | T | | M | G | R | | P | I | T | | | A | F | A | R |
| A | L | I | C | I | A | | N | O | R | A | D | | B | I | G | S | M | I | L | E |
| S | E | R | I | O | | S | E | M | I | P | R | O | A | T | H | L | E | T | E | S |
| K | E | D | S | | H | E | W | | | P | U | R | L | I | E | U | | T | S | P |
| | | S | T | O | I | C | | I | M | A | G | E | | A | N | G | I | O | | |
| S | O | N | | D | R | E | S | S | E | R | | | I | N | T | | D | A | B | S |
| T | H | E | R | O | A | D | T | O | A | T | H | E | N | S | | H | I | T | I | T |
| O | N | S | I | M | M | E | R | | L | I | E | N | S | | B | O | D | E | G | A |
| P | O | T | S | | | D | I | P | | E | A | T | | S | O | W | S | E | A | R |
| | | | E | N | S | | P | R | E | S | T | O | | O | L | I | O | | | |
| P | J | S | | U | N | I | S | E | X | | | M | S | D | O | S | | A | D | A |
| O | A | T | H | A | Y | S | | S | H | O | W | B | O | A | T | H | O | T | E | L |
| L | I | E | U | N | D | E | R | O | A | T | H | | F | L | I | E | D | O | U | T |
| A | M | E | R | C | E | | A | L | L | O | Y | | A | Y | E | | I | N | C | A |
| R | E | N | T | E | R | | I | D | E | S | | | R | E | S | | N | E | E | R |
Fri 4/18/2008

| | | | | | | | | | | | | | | |
| --- | --- | --- | --- | --- | --- | --- | --- | --- | --- | --- | --- | --- | --- | --- |
| N | A | B | E | S | | S | T | E | P | A | S | I | D | E |
| E | Q | U | A | L | | P | U | T | A | B | I | D | O | N |
| T | U | T | T | O | | O | N | T | H | E | M | E | N | D |
| L | A | T | | M | C | R | A | E | | | P | A | N | E |
| E | V | E | N | O | U | T | | | T | E | L | L | E | R |
| A | I | D | A | | R | O | B | L | O | W | E | | | |
| S | T | O | P | A | T | | R | O | B | E | | A | C | E |
| E | A | U | | S | A | N | I | B | E | L | | P | O | X |
| S | E | T | | T | I | O | N | | S | L | I | P | U | P |
| | | | W | I | L | L | Y | O | U | | A | L | P | O |
| O | G | L | E | R | S | | | P | R | E | M | E | D | S |
| N | O | I | R | | | A | L | I | E | N | | P | E | G |
| L | A | K | E | H | U | R | O | N | | A | N | I | T | A |
| O | P | E | N | S | F | I | R | E | | C | R | E | A | M |
| W | E | N | T | T | O | B | E | D | | T | A | S | T | E |
Sat 6/16/2007

| | | | | | | | | | | | | | | |
| --- | --- | --- | --- | --- | --- | --- | --- | --- | --- | --- | --- | --- | --- | --- |
| S | H | E | A | R | S | | S | A | W | H | O | R | S | E |
| N | E | X | T | U | P | | I | C | E | Q | U | E | E | N |
| O | R | T | E | G | A | | T | H | E | S | T | A | N | D |
| W | O | R | M | S | | C | U | E | S | | E | M | T | S |
| S | N | A | P | | G | O | A | F | T | E | R | | | |
| | | L | O | S | E | S | T | O | | L | E | A | P | T |
| D | N | A | | C | A | T | E | R | | P | A | T | I | O |
| E | A | R | N | E | R | | | | F | A | R | I | N | A |
| L | T | G | E | N | | A | P | L | U | S | | M | E | T |
| L | O | E | W | E | | I | R | O | N | O | R | E | | |
| | | | D | I | A | M | O | N | D | | A | T | O | B |
| A | R | T | E | | L | E | V | I | | C | R | O | N | E |
| P | O | O | L | S | I | D | E | | L | I | E | D | E | R |
| S | U | S | H | I | B | A | R | | E | N | S | I | L | E |
| E | X | H | I | B | I | T | B | | I | Q | T | E | S | T |
Sat 5/26/2007

| | | | | | | | | | | | | | | |
| --- | --- | --- | --- | --- | --- | --- | --- | --- | --- | --- | --- | --- | --- | --- |
| D | O | O | D | A | D | S | | T | O | E | H | O | L | D |
| I | N | V | A | L | U | E | | A | L | L | O | V | E | R |
| A | D | E | N | I | N | E | | R | E | S | T | I | V | E |
| N | E | R | T | S | | S | K | I | | A | P | N | E | A |
| A | P | S | E | | S | T | I | F | F | | R | E | E | D |
| R | O | T | | S | C | O | T | F | R | E | E | | | |
| O | S | A | | W | R | I | T | | U | L | S | T | E | R |
| S | I | T | S | O | U | T | | M | I | S | S | I | V | E |
| S | T | E | P | O | N | | T | A | T | E | | C | I | D |
| | | | I | N | C | R | A | T | E | S | | T | L | C |
| C | H | I | T | | H | E | X | A | D | | L | A | L | A |
| H | A | S | T | E | | A | I | D | | D | E | C | O | R |
| I | D | E | A | T | E | D | | O | P | E | N | T | O | P |
| P | A | R | K | A | V | E | | R | O | A | N | O | K | E |
| S | T | E | E | L | E | R | | S | P | R | Y | E | S | T |
Sun 12/17/2006

LAY OF THE LAND

| | | | | | | | | | | | | | | | | | | | | |
| --- | --- | --- | --- | --- | --- | --- | --- | --- | --- | --- | --- | --- | --- | --- | --- | --- | --- | --- | --- | --- |
| N | I | P | | B | O | S | O | M | | | S | K | I | C | A | P | | P | T | L |
| E | M | I | | A | T | O | N | O | F | | C | A | N | A | D | A | | O | W | E |
| O | P | E | N | S | E | S | A | M | E | | H | O | A | R | D | S | | L | I | T |
| N | A | P | E | S | | | T | E | N | O | W | N | | | I | T | S | O | N | M |
| G | C | L | E | F | | G | E | N | E | R | A | | P | R | E | | O | A | S | T |
| A | T | A | | I | O | L | A | T | R | Y | | Q | U | A | | S | N | D | E | R |
| S | O | T | | D | R | A | M | A | S | | P | U | M | I | C | E | | S | T | Y |
| | S | E | A | L | I | N | | | | T | R | E | A | S | O | N | S | | | |
| | | | B | E | E | C | H | | L | A | O | S | | I | S | T | E | R | E | O |
| C | R | N | E | | L | E | O | T | O | L | S | T | O | Y | | T | R | U | E | R |
| B | E | L | L | A | S | | W | E | A | K | P | O | T | | L | O | V | B | L | E |
| O | N | E | A | M | | A | L | L | T | H | E | R | A | G | E | | N | E | S | S |
| T | E | R | R | A | Z | O | | S | H | O | R | | Y | A | C | H | T | | | |
| | | | D | O | O | R | S | T | E | P | | | | G | H | O | S | T | S | |
| G | A | Y | | N | O | T | F | A | R | | P | A | S | S | E | R | | H | A | D |
| O | M | I | T | S | | A | P | R | | D | I | L | T | O | R | S | | R | O | Y |
| T | R | E | E | | F | E | D | | F | I | N | N | A | N | | E | L | O | P | E |
| S | A | L | T | I | I | | | D | U | V | A | L | L | | | F | E | W | A | T |
| O | D | D | | B | L | E | W | I | T | | T | A | K | E | S | I | S | S | U | E |
| F | I | T | | M | E | X | I | C | O | | A | D | E | L | I | E | | I | L | S |
| T | O | O | | S | T | O | L | E | N | | | D | R | I | P | S | | N | O | T |
Thu 10/5/2006

| | | | | | | | | | | | | | | |
| --- | --- | --- | --- | --- | --- | --- | --- | --- | --- | --- | --- | --- | --- | --- |
| B | A | L | I | | C | R | A | M | P | | G | I | N | A |
| A | L | E | X | | C | O | L | O | R | | I | C | O | N |
| S | T | A | N | D | S | U | P | T | O | | V | E | S | T |
| S | O | N | A | R | | T | H | E | | P | I | P | E | S |
| | | | Y | U | K | | A | L | P | I | N | E | | |
| H | U | G | | B | L | O | B | | H | A | G | L | E | R |
| U | N | A | | S | E | N | E | C | A | | U | L | E | E |
| M | I | S | S | | P | E | T | E | R | | P | E | R | M |
| I | T | E | M | | T | R | I | L | L | S | | T | I | A |
| D | Y | N | A | M | O | | C | L | A | W | | S | E | X |
| | | G | R | A | S | S | O | | P | A | R | | | |
| S | L | I | T | S | | A | R | M | | N | I | M | B | I |
| T | O | N | E | | I | N | D | I | A | N | C | O | R | N |
| A | V | E | S | | S | T | E | T | S | | O | L | E | O |
| R | E | S | T | | T | A | R | T | S | | H | E | W | N |
Wed 9/20/2006

| | | | | | | | | | | | | | | |
| --- | --- | --- | --- | --- | --- | --- | --- | --- | --- | --- | --- | --- | --- | --- |
| B | I | L | | A | T | E | M | P | O | | P | A | A | R |
| E | M | U | | S | A | L | A | A | M | | R | A | M | A |
| A | C | C | O | W | L | I | N | G | S | | E | M | I | L |
| C | L | I | N | I | C | | | O | K | S | | I | L | L |
| H | O | N | O | R | | L | C | D | | A | D | L | A | I |
| E | N | D | | L | E | I | L | A | | Y | E | N | T | E |
| D | E | A | F | | A | L | A | | I | N | N | E | E | D |
| | | | O | J | S | I | M | P | S | O | N | | | |
| C | A | P | L | E | T | | P | I | E | | Y | A | P | S |
| O | L | D | I | E | | D | O | T | E | D | | R | O | T |
| M | A | J | O | R | | A | N | Y | | E | A | G | L | E |
| P | B | A | | S | I | P | | | S | A | V | O | I | R |
| T | A | M | A | | D | H | L | A | W | R | E | N | C | E |
| O | M | E | N | | O | N | E | B | I | T | | N | E | O |
| N | A | S | T | | L | E | G | A | T | O | | E | D | S |
Sun 9/10/2006

TWO STEPS LATE

| | | | | | | | | | | | | | | | | | | | | |
| --- | --- | --- | --- | --- | --- | --- | --- | --- | --- | --- | --- | --- | --- | --- | --- | --- | --- | --- | --- | --- |
| | M | E | T | S | | S | T | A | F | F | S | | P | A | D | | | H | I | M |
| H | A | N | O | I | | I | N | D | I | A | N | | O | L | D | J | E | A | N | S |
| A | N | I | O | N | | S | U | I | T | C | O | M | P | L | A | I | N | I | N | G |
| L | U | S | T | A | L | I | T | T | L | E | B | I | T | | Y | G | O | R | | |
| S | A | L | V | I | A | | | S | Y | D | | L | A | M | | S | T | Y | L | I |
| | L | E | E | | S | P | A | | | | I | N | B | E | D | | E | G | A | D |
| | | | G | A | T | I | N | S | T | Y | L | E | | S | A | G | | O | L | E |
| | D | E | E | M | | N | A | C | H | O | S | | A | S | W | A | N | D | A | M |
| S | E | A | T | A | T | | S | H | E | R | A | | R | A | N | S | O | M | | |
| I | T | S | A | J | O | B | | I | R | K | | F | I | G | | X | S | O | U | T |
| A | R | I | B | | P | U | R | S | E | S | A | I | D | E | S | | E | T | N | A |
| M | E | N | L | O | | L | E | M | | T | A | C | | S | I | O | B | H | A | N |
| | | G | E | N | T | L | E | | F | U | N | K | Y | | P | R | Y | E | R | S |
| H | O | T | S | T | U | F | F | | O | D | D | L | O | T | | W | A | R | M | |
| U | N | H | | O | R | R | | R | A | Y | P | E | R | V | I | E | W | | | |
| T | I | E | D | | F | O | C | A | L | | | | E | A | N | | H | A | P | |
| S | T | J | O | E | | G | A | D | | I | S | O | | | D | R | I | V | E | N |
| | | O | N | L | Y | | M | I | S | S | I | N | G | C | O | U | S | I | N | S |
| D | R | I | N | K | O | F | D | I | S | A | S | T | E | R | | S | K | A | T | E |
| J | A | N | E | E | Y | R | E | | N | A | T | A | N | T | | S | E | R | A | C |
| S | E | T | | | O | O | N | | S | C | A | P | E | S | | O | R | Y | X | |
Fri 8/18/2006

| | | | | | | | | | | | | | | |
| --- | --- | --- | --- | --- | --- | --- | --- | --- | --- | --- | --- | --- | --- | --- |
| S | P | O | T | | D | A | D | A | S | | P | L | A | Y |
| I | O | N | A | | E | V | I | T | A | | R | I | C | O |
| R | E | L | I | E | F | A | R | M | Y | | E | T | T | U |
| S | T | O | L | L | E | N | | | S | I | P | H | O | N |
| | | O | P | E | N | T | R | A | N | S | P | O | R | T |
| I | N | K | I | N | D | | A | G | O | N | Y | | | |
| S | O | O | P | A | | O | V | E | T | T | | H | A | H |
| A | D | U | E | | C | A | I | R | O | | T | A | P | E |
| Y | E | T | | T | A | R | O | S | | C | A | T | E | R |
| | | | C | A | M | E | L | | J | O | K | E | R | S |
| A | H | O | U | S | E | D | I | V | I | D | E | D | | |
| T | O | P | E | K | A | | | C | H | A | T | T | E | L |
| T | R | E | S | | W | A | S | H | A | S | H | O | R | E |
| I | N | R | I | | A | V | O | I | D | | A | G | O | G |
| C | Y | A | N | | Y | E | L | P | S | | T | O | S | S |
Thu 6/8/2006

| | | | | | | | | | | | | | | |
| --- | --- | --- | --- | --- | --- | --- | --- | --- | --- | --- | --- | --- | --- | --- |
| P | U | R | R | | E | R | A | S | | S | O | B | E | R |
| O | T | O | E | | S | O | L | E | | Q | U | O | T | A |
| R | A | B | B | I | T | A | P | E | | U | N | A | R | M |
| T | H | E | A | L | A | M | O | | N | A | C | R | E | S |
| | | | | L | T | S | | C | E | D | E | D | | |
| U | N | T | A | M | E | | R | O | Z | | | O | A | F |
| S | E | A | L | A | D | D | E | R | | C | O | N | D | O |
| U | M | P | E | D | | A | R | E | | H | O | K | E | Y |
| R | E | I | C | E | | B | A | D | G | E | R | E | E | L |
| P | A | R | | | V | A | N | | R | E | T | Y | P | E |
| | | E | X | J | E | T | | W | A | R | | | | |
| B | A | G | S | I | T | | C | A | P | I | T | A | L | X |
| E | R | R | O | L | | C | A | R | P | O | T | T | E | R |
| A | L | E | U | T | | O | P | E | L | | O | N | E | A |
| M | O | T | T | S | | D | O | S | E | | P | O | K | Y |
Thu 5/11/2006

| | | | | | | | | | | | | | | |
| --- | --- | --- | --- | --- | --- | --- | --- | --- | --- | --- | --- | --- | --- | --- |
| S | P | O | T | | K | O | N | A | | O | M | A | H | A |
| A | S | H | E | | A | B | E | T | | P | I | L | A | F |
| T | I | M | E | S | H | I | G | H | | A | M | U | S | T |
| | | S | T | O | N | E | R | O | L | L | I | N | G | |
| P | A | L | E | D | | | I | M | A | | | S | U | B |
| C | H | A | R | A | D | E | | E | S | T | H | E | T | E |
| P | A | W | | J | O | S | E | | A | H | O | R | S | E |
| | | | B | E | A | T | T | I | G | E | R | | | |
| A | B | S | U | R | D | | C | T | N | S | | B | T | U |
| T | R | I | N | K | E | T | | T | E | E | N | I | E | R |
| M | A | T | | | A | S | O | | | M | E | G | A | N |
| | C | I | R | C | L | E | F | A | M | I | L | Y | | |
| X | E | N | I | A | | T | H | E | I | S | S | U | E | S |
| F | R | O | N | T | | S | E | R | A | | O | K | R | A |
| L | O | N | G | O | | E | R | O | S | | N | S | E | C |
Sun 4/23/2006

WHAT'S THE STORY?

| | | | | | | | | | | | | | | | | | | | | |
| --- | --- | --- | --- | --- | --- | --- | --- | --- | --- | --- | --- | --- | --- | --- | --- | --- | --- | --- | --- | --- |
| L | I | F | T | S | | A | L | G | A | | A | G | A | P | E | | U | S | S | R |
| A | P | R | I | L | | S | E | E | S | | R | E | P | O | S | | S | O | L | O |
| B | O | O | T | E | E | I | N | T | H | E | B | E | A | S | T | | A | D | O | S |
| | | | L | E | A | F | | S | E | C | | | T | S | O | S | | A | V | E |
| | T | H | E | P | R | I | N | T | S | O | N | T | H | E | P | O | P | P | E | R |
| S | E | E | D | Y | | C | O | O | | | U | E | Y | | | P | H | O | N | E |
| A | C | R | | | C | A | N | | M | K | T | S | | G | S | H | A | P | E | D |
| T | H | E | T | A | U | R | U | S | I | N | T | H | E | H | A | I | R | | | |
| | | S | A | B | L | E | | T | R | O | Y | | M | A | D | E | | P | O | T |
| C | H | A | S | E | D | | G | R | E | W | | R | I | L | E | | G | O | B | I |
| L | I | T | T | L | E | R | E | A | D | W | R | I | T | I | N | G | H | O | O | D |
| O | K | I | E | | S | O | N | Y | | H | U | N | S | | D | O | O | L | E | Y |
| P | E | P | | M | A | Y | O | | A | I | T | S | | M | I | D | S | T | | |
| | | | J | A | C | K | A | N | D | T | H | E | B | E | N | S | T | A | L | K |
| I | S | A | I | D | S | O | | A | W | E | S | | A | L | G | | | B | A | A |
| M | A | M | B | A | | | D | N | A | | | M | R | T | | M | O | L | D | Y |
| T | H | E | E | M | P | E | R | O | R | S | N | U | K | E | L | O | W | E | S | |
| H | A | N | | S | E | X | Y | | | H | O | E | | D | I | R | E | | | |
| E | R | I | S | | R | U | M | P | L | E | D | S | T | I | L | T | S | K | I | N |
| R | A | T | E | | P | L | O | T | S | | A | L | E | C | | A | T | O | N | E |
| E | N | Y | A | | S | T | P | A | T | | T | I | N | E | | L | O | N | G | E |
Thu 4/20/2006

| | | | | | | | | | | | | | | |
| --- | --- | --- | --- | --- | --- | --- | --- | --- | --- | --- | --- | --- | --- | --- |
| B | A | I | T | | I | M | A | M | | A | S | T | R | O |
| A | L | G | A | | M | I | S | O | | S | E | W | U | P |
| L | O | O | K | F | O | R | T | H | E | C | L | O | S | E |
| L | U | R | E | I | N | | A | S | N | E | E | D | E | D |
| | | | A | X | I | S | | | R | N | S | | | |
| C | H | O | S | E | T | H | E | F | A | T | | F | A | N |
| H | O | N | E | D | | R | E | A | P | | W | A | C | O |
| I | O | T | A | | M | E | R | I | T | | O | B | I | T |
| T | H | A | T | | O | D | I | N | | S | N | I | D | E |
| S | A | P | | H | O | S | E | T | H | E | B | O | S | S |
| | | | H | O | I | | | S | U | E | R | | | |
| R | A | R | E | O | N | E | S | | S | M | O | K | E | D |
| I | J | U | S | T | G | O | T | T | H | E | N | O | S | E |
| F | A | L | S | E | | N | E | V | E | | Z | A | S | U |
| T | R | E | E | D | | S | P | A | S | | E | N | O | S |
Sun 2/19/2006

IT'S NEXT TO NOTHING

| | | | | | | | | | | | | | | | | | | | | |
| --- | --- | --- | --- | --- | --- | --- | --- | --- | --- | --- | --- | --- | --- | --- | --- | --- | --- | --- | --- | --- |
| S | A | M | O | S | A | | S | L | A | P | D | A | S | H | | A | G | I | T | A |
| P | E | A | H | E | N | | N | I | L | E | B | L | U | E | | T | O | N | E | S |
| A | N | D | M | A | K | E | I | T | S | N | A | P | P | Y | | E | N | A | C | T |
| R | E | A | | S | L | E | P | T | O | N | | H | E | S | S | | E | S | S | O |
| T | I | M | | C | E | N | S | E | R | | T | A | R | | C | U | S | P | | |
| A | D | E | L | A | | | | R | A | C | Y | | | F | I | N | E | L | Y | |
| | | | A | P | O | P | | S | N | A | P | P | E | R | | O | N | I | O | N |
| B | I | G | D | E | A | L | | | | N | E | H | R | U | | | I | T | G | O |
| E | V | I | L | | S | A | V | E | M | E | | A | N | I | N | | L | S | A | T |
| L | O | V | E | S | | Y | A | X | I | S | | R | E | T | I | R | E | E | | |
| T | R | E | | P | A | I | N | T | S | | H | A | S | S | L | E | | C | E | L |
| | | I | N | A | S | T | I | R | | Q | U | O | T | A | | P | R | O | V | O |
| A | C | T | I | | I | S | L | A | | U | P | H | O | L | D | | O | N | E | G |
| N | A | S | L | | | A | L | C | E | E | | | | A | R | I | A | D | N | E |
| A | L | O | E | S | | F | A | T | L | E | S | S | | D | E | N | S | | | |
| | I | M | S | U | R | E | | | A | R | P | A | | | | A | T | R | A | S |
| | | E | C | R | U | | S | S | N | | A | G | O | R | A | S | | A | V | E |
| A | S | T | R | | M | I | C | A | | A | N | I | L | I | N | E | | D | E | A |
| I | L | I | A | D | | D | E | F | I | C | I | T | S | P | E | N | D | I | N | G |
| L | I | M | N | S | | O | N | E | T | A | S | T | E | | A | S | I | A | G | O |
| S | T | E | E | L | | L | E | S | S | T | H | A | N | | R | E | E | L | E | D |
Thu 1/19/2006

| | | | | | | | | | | | | | | |
| --- | --- | --- | --- | --- | --- | --- | --- | --- | --- | --- | --- | --- | --- | --- |
| I | C | B | M | | S | M | E | L | L | | I | R | M | A |
| D | O | R | A | | P | I | X | I | E | | F | O | E | S |
| S | P | U | N | | A | S | P | E | N | | I | S | A | Y |
| | | S | T | A | R | T | O | U | T | S | M | A | L | L |
| A | T | H | O | M | E | | | | | E | A | S | Y | A |
| S | H | A | M | E | | F | A | R | L | E | Y | | | |
| N | O | W | A | N | D | A | G | A | I | N | | A | P | E |
| E | L | A | N | | E | X | A | M | S | | S | T | E | P |
| R | E | Y | | R | A | M | P | U | P | S | A | L | E | S |
| | | | M | E | L | E | E | S | | A | L | E | R | O |
| I | M | B | A | D | | | | | A | G | E | I | S | M |
| R | A | I | S | I | N | G | A | G | L | A | S | S | | |
| W | I | N | K | | O | R | B | I | T | | T | U | R | N |
| I | N | G | E | | S | I | E | V | E | | A | R | A | B |
| N | E | E | D | | E | N | T | E | R | | X | E | N | A |
Sun 1/1/2006

AD REPS

| | | | | | | | | | | | | | | | | | | | | |
| --- | --- | --- | --- | --- | --- | --- | --- | --- | --- | --- | --- | --- | --- | --- | --- | --- | --- | --- | --- | --- |
| L | A | P | S | E | S | | A | M | B | L | E | D | | R | A | M | P | A | G | E |
| I | C | E | A | X | E | | S | E | R | I | E | S | | I | M | M | O | V | E | D |
| R | E | P | R | O | A | C | H | M | O | T | E | L | | P | E | D | X | I | N | G |
| A | S | S | A | D | | L | E | O | N | | | | R | O | N | | | L | I | E |
| | | | H | U | M | A | N | I | T | A | R | I | A | N | R | E | P | A | I | D |
| E | R | A | | S | O | P | | R | E | S | O | R | T | | A | R | A | | | |
| R | I | F | F | | O | P | S | | | S | W | E | E | T | | I | M | S | E | T |
| G | O | T | T | A | R | E | P | E | A | T | A | N | D | R | U | N | | O | N | E |
| S | T | E | M | S | | D | U | M | B | | N | A | X | O | S | | F | U | S | E |
| | | R | E | C | T | | R | A | I | N | | | | L | E | T | I | N | O | N |
| R | E | P | A | I | R | I | N | G | D | I | R | T | Y | L | A | U | N | D | R | Y |
| A | C | A | D | I | A | N | | | | L | O | W | E | | S | P | A | S | | |
| C | A | R | E | | C | A | S | C | A | | B | O | R | A | | A | L | G | E | R |
| E | S | T | | R | E | P | L | A | C | E | T | A | B | L | E | C | L | O | T | H |
| R | H | Y | M | E | | T | I | R | E | D | | | A | F | T | | Y | O | R | E |
| | | | I | B | M | | D | E | T | E | S | T | | A | U | K | | D | E | A |
| R | E | P | L | A | Y | S | I | T | O | N | T | H | E | L | I | N | E | | | |
| A | T | E | | | F | U | N | | | | P | E | L | F | | I | V | A | N | I |
| T | H | E | M | O | O | N | | R | E | P | E | L | S | A | L | V | A | D | O | R |
| S | A | T | U | P | O | N | | B | E | R | T | I | E | | S | E | D | A | T | E |
| O | N | E | M | P | T | Y | | S | W | E | E | P | S | | U | S | E | R | I | D |
Fri 12/16/2005

| | | | | | | | | | | | | | | |
| --- | --- | --- | --- | --- | --- | --- | --- | --- | --- | --- | --- | --- | --- | --- |
| P | A | S | S | A | W | A | Y | | G | A | S | C | A | P |
| A | C | T | A | S | O | N | E | | A | L | C | O | V | E |
| S | E | A | B | I | R | D | S | | L | O | O | M | E | D |
| S | T | R | E | A | K | | | T | A | T | T | E | R | S |
| E | O | S | | T | A | P | E | R | S | O | F | F | | |
| | | | | I | R | E | N | E | | F | R | O | W | N |
| O | R | B | | C | O | R | S | E | T | | E | R | I | E |
| K | E | E | P | | O | V | U | L | E | | E | T | N | A |
| R | E | D | O | | M | E | R | I | T | S | | H | O | T |
| A | L | O | U | D | | R | E | N | E | E | | | | |
| | | F | R | O | N | T | S | E | A | T | | F | A | T |
| S | P | R | I | T | E | S | | | T | U | B | U | L | E |
| W | A | I | T | E | R | | T | H | E | P | I | N | T | A |
| A | C | C | O | R | D | | O | U | T | O | F | G | A | S |
| T | E | E | N | S | Y | | O | P | E | N | F | I | R | E |
Fri 11/25/2005

| | | | | | | | | | | | | | | |
| --- | --- | --- | --- | --- | --- | --- | --- | --- | --- | --- | --- | --- | --- | --- |
| M | O | S | H | E | | M | I | S | S | T | E | X | A | S |
| A | N | E | E | D | | O | N | T | H | E | L | E | F | T |
| D | E | A | L | T | | P | R | I | E | D | I | N | T | O |
| E | C | O | L | | P | E | E | R | S | | D | I | E | M |
| N | O | T | E | P | A | D | | | | M | E | A | R | A |
| O | U | T | R | A | N | | L | I | S | A | S | | | |
| I | R | E | | P | A | L | E | A | L | E | | L | A | B |
| S | S | R | | I | C | E | A | G | E | S | | E | P | A |
| E | E | S | | S | E | E | K | O | U | T | | A | P | B |
| | | | S | T | A | R | S | | T | R | I | P | L | Y |
| G | R | I | T | S | | | | T | H | I | N | S | E | T |
| L | A | C | E | | S | E | M | I | S | | T | O | T | E |
| A | D | I | N | T | E | R | I | M | | N | O | V | A | E |
| Z | I | N | C | O | X | I | D | E | | I | N | E | R | T |
| E | I | G | H | T | Y | S | I | X | | B | E | R | T | H |
Sat 10/29/2005

| | | | | | | | | | | | | | | |
| --- | --- | --- | --- | --- | --- | --- | --- | --- | --- | --- | --- | --- | --- | --- |
| A | W | E | D | | S | E | C | O | N | D | R | A | T | E |
| C | H | A | T | | I | W | A | S | F | R | A | M | E | D |
| T | A | S | S | | T | I | M | E | L | I | M | I | T | S |
| S | T | Y | | P | I | N | E | | | | A | C | R | E |
| N | A | G | G | I | N | G | | C | O | R | D | I | A | L |
| A | D | O | P | T | S | | M | A | R | I | A | | | |
| I | R | I | S | H | | B | O | B | C | O | S | T | A | S |
| V | A | N | | | S | I | D | E | A | | | W | I | E |
| E | G | G | B | E | A | T | E | R | | A | G | O | R | A |
| | | | A | N | G | E | L | | S | T | O | P | G | O |
| S | T | I | N | G | E | R | | S | H | I | P | O | U | T |
| P | E | N | D | | | | G | I | R | T | | T | I | T |
| A | N | T | I | C | I | P | A | T | E | | L | A | T | E |
| N | E | W | T | O | N | S | L | A | W | | I | T | A | R |
| S | T | O | O | D | G | U | A | R | D | | T | O | R | S |
Sat 10/1/2005

| | | | | | | | | | | | | | | |
| --- | --- | --- | --- | --- | --- | --- | --- | --- | --- | --- | --- | --- | --- | --- |
| T | R | A | P | | M | I | S | S | K | A | N | S | A | S |
| R | E | N | O | | A | M | I | T | O | B | L | A | M | E |
| A | S | T | O | | S | P | L | I | T | L | E | V | E | L |
| S | C | I | F | I | | L | E | T | T | E | R | O | N | E |
| H | O | G | | B | R | O | N | C | O | | | R | I | C |
| T | R | U | E | N | O | R | T | H | | B | R | E | T | T |
| V | E | A | L | S | T | E | W | | B | R | A | D | Y | S |
| | | | M | A | C | S | | L | A | I | N | | | |
| S | O | L | E | U | S | | M | A | L | D | E | M | E | R |
| E | C | A | R | D | | P | O | P | E | L | E | O | X | I |
| N | O | N | | | T | E | N | U | R | E | | N | O | G |
| S | N | O | W | G | O | O | S | E | | S | M | I | T | H |
| I | N | T | H | E | W | R | O | N | G | | A | T | I | T |
| N | O | T | O | N | E | I | O | T | A | | L | O | C | O |
| G | R | E | A | T | D | A | N | E | S | | I | R | A | N |
Sun 9/18/2005

CRY ME A RIVER

| | | | | | | | | | | | | | | | | | | | | |
| --- | --- | --- | --- | --- | --- | --- | --- | --- | --- | --- | --- | --- | --- | --- | --- | --- | --- | --- | --- | --- |
| D | N | A | | L | U | S | H | | | S | L | E | W | | M | E | T | T | L | E |
| R | U | G | | A | S | S | E | T | | P | A | R | E | | A | L | O | H | A | S |
| O | D | E | R | I | N | T | H | E | C | O | U | R | T | | R | E | D | A | C | T |
| L | I | N | E | D | | S | H | R | O | U | D | S | | R | I | C | O | T | T | A |
| L | E | T | S | B | E | | E | R | N | S | | | M | I | N | T | | O | A | T |
| | | | C | A | N | I | H | A | V | E | S | O | M | M | E | | N | I | T | E |
| M | A | T | U | R | E | D | | | | S | A | D | L | Y | | W | I | S | E | |
| T | E | H | E | E | | S | O | F | A | | S | E | X | | T | E | T | E | | |
| G | R | A | M | | | | L | O | R | D | H | A | V | E | M | E | R | S | E | Y |
| | | M | E | G | | H | I | N | G | E | | | | B | A | Z | O | O | K | A |
| S | H | E | | A | V | O | N | T | O | B | E | A | L | O | N | E | | G | E | M |
| N | O | S | T | R | I | L | | | | U | N | M | A | N | | R | R | R | | |
| L | E | T | S | G | O | Y | A | N | G | T | Z | E | S | | | | O | O | P | S |
| | | H | A | L | L | | G | I | N | | O | X | E | N | | H | U | S | S | Y |
| | G | E | R | E | | S | O | N | A | R | | | | O | N | A | S | S | I | S |
| S | U | B | S | | G | O | G | E | T | E | M | T | I | G | R | I | S | | | |
| T | A | R | | R | E | L | O | | | B | U | R | N | | A | R | E | N | A | S |
| O | N | E | F | O | L | D | | D | I | E | C | A | S | T | | D | A | I | L | Y |
| L | I | A | I | S | E | | C | A | T | C | H | M | E | I | F | Y | U | K | O | N |
| I | N | K | J | E | T | | A | L | E | C | | S | A | D | I | E | | O | N | O |
| D | E | S | I | S | T | | P | I | M | A | | | M | E | N | S | | N | E | D |
Fri 8/26/2005

| | | | | | | | | | | | | | | |
| --- | --- | --- | --- | --- | --- | --- | --- | --- | --- | --- | --- | --- | --- | --- |
| E | R | R | S | | A | R | G | U | E | | A | H | S | O |
| M | E | A | T | | T | E | E | N | Y | | R | O | A | N |
| I | D | L | Y | | I | N | T | H | E | H | O | U | S | E |
| T | O | P | M | A | S | T | S | | S | O | U | R | E | D |
| | | H | I | S | S | E | S | | O | T | S | | | |
| M | A | K | E | S | U | R | E | | R | E | A | L | M | S |
| A | C | I | D | T | E | S | T | | E | L | L | I | O | T |
| R | A | N | | | | | | | | | | Q | U | A |
| C | R | E | S | T | S | | S | P | I | T | C | U | R | L |
| Y | E | R | O | U | T | | T | I | M | E | L | I | N | E |
| | | | A | B | A | | U | N | S | A | I | D | | |
| S | I | M | P | E | R | | C | H | O | K | E | D | U | P |
| I | C | E | B | R | E | A | K | E | R | | N | I | L | E |
| C | O | M | O | | A | R | O | A | R | | T | E | N | S |
| K | N | O | X | | T | A | N | D | Y | | S | T | A | T |
Sat 7/23/2005

| | | | | | | | | | | | | | | |
| --- | --- | --- | --- | --- | --- | --- | --- | --- | --- | --- | --- | --- | --- | --- |
| U | T | M | O | S | T | | C | O | M | E | F | R | O | M |
| N | E | E | D | L | E | | O | V | E | R | B | O | R | E |
| C | A | N | D | O | R | | M | A | D | E | S | U | R | E |
| O | R | A | | O | S | W | A | L | D | | | S | I | T |
| R | S | T | | P | E | A | | | L | I | N | E | N | S |
| D | I | A | R | Y | | T | H | I | E | V | E | | | |
| I | N | R | E | | S | T | O | O | D | S | T | I | L | L |
| A | T | M | S | | H | A | N | D | I | | T | R | U | E |
| L | O | S | E | S | A | G | A | I | N | | L | O | S | T |
| | | | L | O | R | E | N | Z | | C | E | N | T | S |
| O | R | E | L | S | E | | | E | V | A | | H | A | S |
| N | I | X | | | C | I | N | D | E | R | | O | F | T |
| O | F | C | O | U | R | S | E | | S | P | A | R | T | A |
| F | L | E | W | S | O | L | O | | P | A | R | S | E | R |
| F | E | L | L | O | P | E | N | | A | L | B | E | R | T |
Thu 6/30/2005

| | | | | | | | | | | | | | | |
| --- | --- | --- | --- | --- | --- | --- | --- | --- | --- | --- | --- | --- | --- | --- |
| H | A | C | K | | D | I | C | T | U | M | | P | R | O |
| A | C | H | E | | E | R | R | A | T | A | | L | I | T |
| S | T | E | P | | L | O | O | S | E | G | R | A | N | T |
| T | O | A | T | | U | N | I | | | G | E | C | K | O |
| O | R | T | H | O | D | O | X | J | U | I | C | E | | |
| | | | O | W | E | N | | O | L | E | | T | E | N |
| A | W | F | U | L | | | M | E | N | | T | O | D | O |
| S | E | U | S | S | F | O | R | D | A | M | A | G | E | S |
| I | D | L | E | | L | A | X | | | E | B | O | N | Y |
| S | O | L | | B | A | S | | P | U | L | L | | | |
| | | M | O | U | N | T | A | I | N | D | E | U | C | E |
| S | O | O | T | Y | | | R | E | D | | S | L | A | M |
| T | R | U | C | E | S | T | O | R | Y | | A | C | M | E |
| O | C | T | | R | E | L | A | C | E | | L | E | E | R |
| P | A | H | | S | A | C | R | E | D | | T | R | O | Y |
Sun 6/26/2005

THE FRENCH CONNECTION

| | | | | | | | | | | | | | | | | | | | | |
| --- | --- | --- | --- | --- | --- | --- | --- | --- | --- | --- | --- | --- | --- | --- | --- | --- | --- | --- | --- | --- |
| A | Z | A | L | E | A | | A | L | A | B | A | M | A | | M | I | L | S | A | P |
| R | E | T | I | E | S | | S | O | M | I | N | E | X | | O | N | E | I | D | A |
| P | R | O | V | E | S | | S | W | I | N | G | S | E | T | M | I | S | S | E | S |
| | O | N | E | | A | R | E | | | | E | A | S | E | | T | H | I | N | S |
| | H | E | A | D | S | E | T | T | A | I | L | S | | A | S | I | A | | | |
| H | O | S | T | E | S | S | | A | R | M | S | | | | C | A | N | T | B | E |
| S | U | B | | S | I | T | A | T | O | P | | H | A | S | A | T | | I | R | V |
| T | R | E | K | | N | O | S | E | S | | B | O | L | E | R | O | | C | I | A |
| | | C | R | U | | C | A | R | E | T | D | R | I | V | E | R | | K | O | N |
| D | I | K | E | S | | K | P | S | | E | A | S | T | E | R | | R | E | C | D |
| I | C | E | B | A | G | | | | A | N | Y | | | | S | E | E | T | H | E |
| V | A | T | S | | L | A | C | T | I | C | | J | L | O | | W | A | F | E | R |
| I | N | C | | B | A | L | L | E | T | C | H | A | I | N | | E | L | L | | |
| N | S | A | | E | Z | P | A | S | S | | U | N | M | A | N | | M | E | O | W |
| E | E | L | | L | I | O | N | S | | T | R | I | E | D | O | N | | A | V | E |
| D | E | L | E | T | E | | | | B | L | O | C | | A | L | I | A | S | E | S |
| | | | S | S | R | S | | R | O | C | K | E | T | R | O | L | L | E | R | |
| W | A | I | S | T | | L | E | A | H | | | | R | E | N | | N | A | H | |
| U | N | D | E | R | L | O | C | K | E | T | K | E | Y | | G | U | I | S | E | S |
| S | E | E | N | A | T | | R | E | M | A | I | N | S | | E | S | C | O | R | T |
| S | W | E | E | P | S | | U | S | E | D | P | O | T | | R | O | O | N | E | Y |
Sun 5/1/2005

LEAVING THE PAST BEHIND

| | | | | | | | | | | | | | | | | | | | | |
| --- | --- | --- | --- | --- | --- | --- | --- | --- | --- | --- | --- | --- | --- | --- | --- | --- | --- | --- | --- | --- |
| E | C | H | O | | B | A | N | T | A | M | S | | N | A | T | O | | I | T | O |
| S | H | A | D | | O | N | E | O | C | A | T | | A | G | H | A | | W | I | N |
| T | A | L | E | | B | I | C | Y | C | L | E | S | P | E | A | K | | O | T | O |
| O | I | L | S | P | O | T | | | T | I | N | Y | | | T | I | P | J | A | R |
| P | R | O | S | E | | A | B | S | | C | O | L | L | E | G | E | B | I | N | D |
| | | W | A | R | T | | A | T | M | | S | P | I | R | O | | A | M | I | E |
| E | K | E | | T | W | O | R | O | O | M | | H | E | R | O | N | | A | C | R |
| N | E | D | | H | I | B | E | R | N | I | A | | S | O | D | O | M | | | |
| S | E | G | S | | N | O | R | M | A | N | F | A | L | L | | T | U | R | O | W |
| U | P | R | A | I | S | E | | | | K | A | T | O | | S | H | E | I | L | A |
| I | S | I | T | M | E | | R | U | B | S | R | A | W | | T | O | S | S | E | S |
| T | I | N | H | A | T | | O | N | I | T | | | | A | R | T | L | E | S | S |
| E | N | D | E | R | | S | T | A | G | E | L | E | A | V | E | | I | O | T | A |
| | | | R | E | T | C | H | | S | A | I | D | N | O | T | O | | F | R | I |
| S | R | I | | T | H | A | I | S | | L | O | G | O | N | T | O | | J | A | L |
| M | I | S | T | | E | R | R | O | R | | N | E | T | | I | O | N | E | | |
| A | B | E | A | R | L | E | A | D | E | R | | D | E | A | | L | O | R | E | S |
| S | C | E | N | E | I | | | O | D | E | S | | | D | U | A | L | I | S | T |
| H | A | N | | E | N | G | L | I | S | H | L | I | G | H | T | | E | C | T | O |
| E | G | O | | V | D | A | Y | | E | A | R | L | Y | O | N | | S | H | E | A |
| D | E | W | | E | Y | R | E | | A | B | S | E | N | C | E | | S | O | R | T |
Wed 4/20/2005

| | | | | | | | | | | | | | | |
| --- | --- | --- | --- | --- | --- | --- | --- | --- | --- | --- | --- | --- | --- | --- |
| V | I | A | L | S | | S | H | U | N | | I | M | P | S |
| I | D | I | O | T | | A | E | R | O | | D | U | E | T |
| M | O | R | T | O | N | S | A | L | T | | O | T | T | O |
| | | | T | O | A | S | T | | F | I | L | T | E | R |
| H | A | H | | D | R | Y | | P | U | B | | O | R | E |
| A | R | A | B | I | C | | B | E | N | I | G | N | | |
| R | E | R | A | N | | B | O | O | N | D | O | C | K | S |
| E | S | P | N | | C | A | N | N | Y | | W | H | O | M |
| M | O | O | N | W | A | L | K | S | | S | N | O | R | E |
| | | O | S | I | R | I | S | | D | I | S | P | E | L |
| N | O | N | | L | E | N | | B | O | G | | S | A | L |
| E | N | G | U | L | F | | G | O | I | N | G | | | |
| P | I | U | S | | R | A | Y | O | N | F | I | B | E | R |
| A | C | N | E | | E | L | M | S | | O | L | I | V | E |
| L | E | S | S | | E | A | S | T | | R | A | Z | E | D |
Sat 2/12/2005

| | | | | | | | | | | | | | | |
| --- | --- | --- | --- | --- | --- | --- | --- | --- | --- | --- | --- | --- | --- | --- |
| M | O | P | | A | C | N | E | D | | S | C | O | O | T |
| O | N | E | S | T | R | O | K | E | | P | O | R | N | O |
| L | I | T | T | L | E | M | E | N | | E | N | D | A | T |
| A | C | T | U | A | T | E | D | | E | N | M | E | S | H |
| R | E | I | N | S | I | N | | A | S | T | A | R | T | E |
| | | | G | E | N | | I | N | T | O | N | E | R | S |
| S | I | N | U | S | | E | M | D | E | N | | D | I | I |
| A | D | E | N | | T | U | B | E | R | | M | I | N | D |
| L | O | W | | S | I | L | A | S | | L | O | N | G | E |
| E | N | S | N | A | R | E | D | | D | E | R | | | |
| S | T | R | I | D | E | R | | R | E | T | A | P | E | S |
| S | C | E | N | E | S | | W | A | T | S | L | I | N | E |
| L | A | C | E | Y | | M | A | D | E | S | E | N | S | E |
| I | R | A | T | E | | P | R | I | C | E | S | O | U | T |
| P | E | P | Y | S | | S | M | O | T | E | | N | E | O |
Sun 1/23/2005

CYBERCHUCKLES

| | | | | | | | | | | | | | | | | | | | | |
| --- | --- | --- | --- | --- | --- | --- | --- | --- | --- | --- | --- | --- | --- | --- | --- | --- | --- | --- | --- | --- |
| M | I | L | K | B | A | R | | G | E | N | E | R | A | | A | T | T | A | C | K |
| O | N | L | E | A | V | E | | E | L | U | D | E | R | | M | R | B | L | U | E |
| S | T | O | D | G | E | S | | L | A | D | Y | O | F | L | E | I | S | U | R | E |
| T | O | Y | S | | | E | D | D | I | E | S | | | I | N | B | | M | S | N |
| E | T | D | | S | A | L | O | O | N | S | | P | A | E | S | E | | N | E | O |
| L | O | S | S | O | F | L | I | F | E | | F | A | V | A | | C | A | I | R | N |
| | | O | H | N | O | | | | S | K | I | P | A | B | E | A | T | | | |
| A | L | F | A | | U | S | A | F | | N | E | A | L | O | N | | O | L | D | E |
| B | I | L | L | | L | A | B | O | R | O | F | L | O | V | E | | B | O | A | S |
| S | T | O | I | C | | X | E | R | O | X | | | N | E | M | O | | A | R | P |
| T | I | N | T | E | D | | | K | E | V | I | N | | | Y | O | N | D | E | R |
| A | N | D | | O | A | F | S | | | I | C | E | R | S | | H | O | S | N | I |
| I | T | O | O | | L | A | P | O | F | L | U | X | U | R | Y | | T | O | O | T |
| N | O | N | S | | I | S | R | A | E | L | | T | R | I | O | | E | F | T | S |
| | | | L | O | S | T | A | S | T | E | P | | | | Y | A | L | L | | |
| A | N | S | O | N | | B | I | T | E | | L | E | G | S | O | F | L | A | M | B |
| T | O | W | | S | W | A | N | S | | W | A | V | I | E | S | T | | U | A | R |
| P | S | I | | H | A | L | | | S | H | Y | E | S | T | | | A | N | N | A |
| L | A | N | D | O | F | L | I | N | C | O | L | N | | S | L | O | W | D | A | Y |
| A | L | G | O | R | E | | L | E | A | S | E | S | | A | U | B | E | R | G | E |
| Y | E | S | T | E | R | | L | A | T | E | T | O | | T | I | E | D | Y | E | D |
Fri 10/8/2004

| | | | | | | | | | | | | | | |
| --- | --- | --- | --- | --- | --- | --- | --- | --- | --- | --- | --- | --- | --- | --- |
| A | P | A | T | H | Y | | S | C | R | E | W | C | A | P |
| M | A | S | H | I | E | | T | H | E | N | E | R | V | E |
| A | S | T | E | R | N | | E | I | N | S | T | E | I | N |
| S | T | O | R | E | S | | A | R | T | I | N | E | S | S |
| S | Y | R | I | A | | I | M | P | A | L | A | | | |
| | | | T | W | I | N | | | L | E | P | T | O | N |
| G | O | T | Z | A | P | P | E | D | | | S | H | O | O |
| R | H | O | | Y | O | U | R | E | O | N | | U | Z | I |
| A | I | M | S | | | T | A | L | L | O | R | D | E | R |
| M | O | B | I | L | E | | | V | E | T | O | | | |
| | | | G | I | R | L | I | E | | Q | U | A | S | I |
| C | L | A | N | S | M | A | N | | P | U | T | R | I | D |
| H | A | D | A | B | I | T | E | | S | I | E | G | E | L |
| I | M | A | G | O | N | E | R | | S | T | R | O | V | E |
| C | A | M | E | N | E | X | T | | T | E | S | T | E | D |
Sun 9/26/2004

OVERHEARD IN UNDERGROUND NEW YORK

| | | | | | | | | | | | | | | | | | | | | |
| --- | --- | --- | --- | --- | --- | --- | --- | --- | --- | --- | --- | --- | --- | --- | --- | --- | --- | --- | --- | --- |
| A | J | A | R | | I | L | S | A | | T | W | I | G | | A | L | A | S | K | A |
| S | A | G | A | | N | O | T | I | | H | O | N | E | | L | A | P | E | L | S |
| T | R | O | T | | F | O | U | R | T | E | E | N | T | H | S | T | R | E | E | T |
| A | G | R | E | E | O | N | | P | E | R | | | W | O | O | S | | H | E | R |
| R | O | A | D | S | | | L | O | S | E | S | B | I | G | | | R | E | N | O |
| | N | E | X | T | S | T | O | P | T | I | M | E | S | S | Q | U | A | R | E | |
| | | | | R | I | O | T | S | | S | U | R | E | | A | N | N | E | X | |
| | I | M | E | A | N | I | T | | I | N | R | E | | K | N | I | T | | | |
| S | T | A | N | D | C | L | E | A | R | O | F | T | H | E | D | O | O | R | S | |
| L | A | R | V | A | E | | | L | I | L | | | B | E | A | N | | O | I | L |
| A | L | L | Y | | | G | O | E | S | O | F | F | O | N | | | T | O | R | O |
| B | I | O | | S | C | A | R | | | C | O | E | | | A | C | U | M | E | N |
| | A | N | O | T | H | E | R | T | R | A | I | N | I | S | C | O | M | I | N | G |
| | | | P | E | A | L | | W | I | L | L | | L | O | T | U | S | E | S | |
| | A | C | R | I | D | | F | I | G | S | | T | E | N | O | R | | | | |
| | T | R | A | N | S | F | E | R | H | E | R | E | F | O | R | T | H | E | A | |
| B | A | Y | H | | | I | L | L | T | R | E | A | T | | | T | E | L | L | Y |
| I | T | O | | P | E | R | T | | | V | I | M | | O | F | V | A | L | U | E |
| K | I | N | D | L | Y | S | T | E | P | I | N | S | I | D | E | | D | I | M | S |
| E | M | I | N | O | R | | I | M | A | C | | U | V | E | A | | T | O | N | E |
| D | E | C | A | D | E | | P | U | R | E | | P | E | S | T | | O | T | I | S |
Sat 8/14/2004

| | | | | | | | | | | | | | | |
| --- | --- | --- | --- | --- | --- | --- | --- | --- | --- | --- | --- | --- | --- | --- |
| S | A | T | E | | M | E | N | O | F | S | T | R | A | W |
| C | L | O | G | | A | R | E | W | E | T | H | E | R | E |
| A | G | O | G | | T | A | B | L | E | L | I | N | E | N |
| M | A | K | E | L | E | S | S | | | O | N | E | A | D |
| | | A | D | O | R | E | | D | O | U | S | E | R | S |
| G | A | T | O | R | S | | C | U | R | I | E | | | |
| O | M | A | N | I | | R | A | R | E | S | T | E | A | K |
| B | O | X | | | T | E | N | A | M | | | A | C | E |
| S | K | I | M | P | E | D | O | N | | C | A | S | T | E |
| | | | A | E | R | I | E | | C | A | V | E | I | N |
| C | O | P | L | A | N | D | | T | O | N | I | O | | |
| A | D | I | O | S | | | G | O | M | A | D | F | O | R |
| P | I | E | D | A | T | E | R | R | E | | F | U | R | Y |
| O | U | T | O | N | A | L | I | M | B | | A | S | E | A |
| S | M | A | R | T | M | O | N | E | Y | | N | E | O | N |
Fri 2/6/2004

| | | | | | | | | | | | | | | |
| --- | --- | --- | --- | --- | --- | --- | --- | --- | --- | --- | --- | --- | --- | --- |
| B | I | G | A | P | E | | F | A | L | L | O | P | E | N |
| A | M | O | S | O | Z | | I | D | E | E | F | I | X | E |
| R | A | T | H | E | R | | R | O | A | S | T | P | I | G |
| E | L | L | | T | A | V | E | R | N | S | | P | T | A |
| A | L | O | S | S | | E | D | E | N | | M | E | E | T |
| R | O | O | T | | L | I | U | | | S | A | N | D | E |
| M | U | S | E | | O | N | P | A | P | E | R | | | |
| S | T | E | E | P | L | E | | T | I | E | C | L | I | P |
| | | | L | E | A | D | O | R | E | | O | O | N | A |
| S | H | R | E | W | | | R | E | D | | N | O | D | S |
| H | E | A | R | | R | A | G | S | | M | I | K | E | S |
| O | R | G | | R | E | G | A | T | T | A | | I | M | P |
| G | E | T | S | A | T | A | N | | A | T | O | N | A | L |
| U | T | A | H | J | A | Z | Z | | M | T | E | T | N | A |
| N | O | G | O | A | R | E | A | | P | A | R | O | D | Y |
Thu 11/27/2003

| | | | | | | | | | | | | | | |
| --- | --- | --- | --- | --- | --- | --- | --- | --- | --- | --- | --- | --- | --- | --- |
| P | O | T | A | G | E | | | C | O | A | L | G | A | S |
| I | C | E | C | O | L | D | | O | N | T | A | R | I | O |
| S | T | A | R | T | E | R | | D | I | E | T | E | R | S |
| C | A | S | E | O | N | E | S | S | T | A | T | E | | |
| E | V | E | | | A | S | P | | | T | E | N | T | H |
| S | O | D | A | S | | S | O | U | R | | | T | R | I |
| | | | S | U | P | | K | N | E | E | D | E | E | P |
| | P | R | O | M | I | S | E | A | B | R | E | A | K | |
| B | E | E | F | S | T | E | W | | S | O | B | | | |
| A | S | S | | | S | W | I | M | | S | T | A | G | E |
| N | O | T | A | S | | | T | O | W | | | S | A | X |
| | | S | W | I | T | C | H | T | H | E | F | L | I | P |
| A | S | T | O | R | I | A | | H | A | V | E | O | N | E |
| C | H | O | K | E | R | S | | S | L | E | E | P | E | R |
| T | Y | P | E | S | E | T | | | E | L | D | E | S | T |
Thu 11/6/2003

| | | | | | | | | | | | | | | |
| --- | --- | --- | --- | --- | --- | --- | --- | --- | --- | --- | --- | --- | --- | --- |
| S | S | S | A | I | L | | P | S | I | | W | R | E | N |
| B | A | L | B | O | A | | A | L | T | E | R | E | G | O |
| A | R | O | U | N | D | | R | E | A | D | Y | S | G | O |
| C | A | P | S | | Y | O | K | E | L | S | | B | O | N |
| K | N | E | E | S | | N | A | V | Y | | J | U | N | E |
| | | | D | A | T | I | V | E | | M | E | T | | |
| A | R | M | | L | A | C | E | | H | O | T | T | E | A |
| C | E | A | S | O | B | E | | H | O | U | S | O | P | S |
| C | D | R | O | M | S | | C | E | O | S | | N | I | P |
| | | Q | U | E | | C | H | A | P | E | L | | | |
| S | H | U | T | | C | H | A | R | | R | U | L | E | D |
| H | O | I | | T | H | I | R | D | S | | M | I | N | E |
| U | N | S | T | L | I | N | G | | L | A | M | B | D | A |
| N | O | T | A | C | L | U | E | | A | D | O | R | E | D |
| T | R | E | X | | L | P | S | | B | O | X | E | D | S |
Sun 4/6/2003

People with Unlisted Numbers

| | | | | | | | | | | | | | | | | | | | | |
| --- | --- | --- | --- | --- | --- | --- | --- | --- | --- | --- | --- | --- | --- | --- | --- | --- | --- | --- | --- | --- |
| A | S | F | A | T | | | | T | O | T | A | L | | C | A | S | T | L | E | D |
| S | C | A | L | I | A | | O | O | L | A | L | A | | A | R | M | O | I | R | E |
| T | A | S | T | E | S | | T | O | I | L | E | T | | N | B | A | T | E | A | M |
| A | R | T | E | | S | E | E | T | O | | P | H | A | T | | R | O | S | S | |
| I | L | E | R | | E | B | L | A | | W | H | I | T | E | S | T | | L | U | G |
| R | E | N | | S | T | E | L | L | A | R | | N | O | E | L | | | O | R | E |
| E | T | S | E | Q | | R | O | L | L | I | N | G | I | N | I | T | | W | E | E |
| | | | N | U | I | T | | | L | S | T | | | | P | O | D | | | |
| A | M | I | G | A | S | | L | O | S | T | H | O | P | E | | T | O | G | A | S |
| D | O | N | U | T | S | H | A | P | E | S | | C | L | A | S | S | W | O | R | K |
| O | P | A | L | | E | A | T | A | T | | T | H | A | R | P | | N | O | S | E |
| B | U | N | F | I | L | L | E | R | | M | A | R | Y | L | A | N | D | F | O | E |
| E | P | E | E | S | | E | X | T | R | E | M | E | S | | D | O | E | S | N | T |
| | | | D | I | E | | | | A | D | A | | | M | E | R | E | | | |
| T | O | R | | S | T | E | A | D | Y | F | L | A | M | E | | S | P | A | N | S |
| O | N | E | | | C | A | L | I | | L | E | T | I | T | B | E | | B | U | T |
| M | T | V | | C | H | R | I | S | S | Y | | A | L | A | R | | P | A | R | R |
| | H | E | S | A | | L | E | A | N | | A | D | E | L | E | | E | S | T | E |
| G | E | N | T | I | L | E | | R | O | O | F | E | R | | N | A | S | H | U | A |
| A | Q | U | I | N | A | S | | M | O | R | A | S | S | | T | O | T | E | R | M |
| S | T | E | R | E | O | S | | S | P | A | R | K | | | | L | O | D | E | S |
Thu 2/13/2003

| | | | | | | | | | | | | | | |
| --- | --- | --- | --- | --- | --- | --- | --- | --- | --- | --- | --- | --- | --- | --- |
| W | A | S | H | | W | O | R | E | | | P | I | T | Y |
| E | T | T | E | | A | S | E | A | | C | A | C | A | O |
| T | H | E | M | I | S | S | U | S | | U | P | E | N | N |
| N | O | W | I | N | P | A | P | E | R | B | A | C | K | |
| A | M | E | N | D | | | S | U | E | | | L | A | N |
| P | E | D | | I | D | A | | P | O | P | C | O | R | N |
| | | | S | A | U | N | A | | C | L | A | U | D | E |
| | N | O | T | I | N | T | H | E | C | A | R | D | S | |
| B | O | N | I | N | G | | S | A | U | C | E | | | |
| C | L | E | R | K | E | D | | T | R | E | | U | B | I |
| D | O | T | | | O | R | A | | | B | I | S | O | N |
| | N | O | D | I | N | A | G | R | E | E | M | E | N | T |
| A | G | O | R | A | | P | O | I | N | T | E | D | T | O |
| L | E | N | I | N | | E | G | G | Y | | A | T | O | N |
| P | R | E | P | | | S | O | S | A | | N | O | N | E |
Thu 12/5/2002

| | | | | | | | | | | | | | | |
| --- | --- | --- | --- | --- | --- | --- | --- | --- | --- | --- | --- | --- | --- | --- |
| S | C | O | T | T | | S | A | T | | P | A | P | A | L |
| P | A | P | U | A | | T | U | E | | A | N | A | M | E |
| A | P | I | N | G | | A | R | A | B | C | D | R | O | M |
| C | A | N | I | | D | R | A | B | E | K | | T | R | A |
| E | P | I | C | D | E | F | E | A | T | | L | Y | O | N |
| R | I | O | | R | B | I | | G | A | S | E | O | U | S |
| | E | N | T | R | U | S | T | | | E | O | N | S | |
| | | | B | U | G | H | I | J | I | N | X | | | |
| | L | A | I | T | | | M | A | R | T | I | A | N | |
| B | E | L | L | H | O | P | | M | O | T | | S | O | D |
| E | A | R | L | | C | A | L | M | N | O | V | I | C | E |
| A | D | O | | T | H | R | O | E | S | | E | S | A | U |
| P | O | K | E | R | S | T | U | D | | F | R | A | N | C |
| A | R | E | N | A | | L | S | U | | A | S | I | D | E |
| L | E | R | O | Y | | Y | E | P | | T | O | D | O | S |
Thu 11/21/2002

| | | | | | | | | | | | | | | |
| --- | --- | --- | --- | --- | --- | --- | --- | --- | --- | --- | --- | --- | --- | --- |
| S | T | I | L | L | | M | O | T | E | | T | A | T | A |
| C | A | N | O | E | | A | F | A | R | | I | B | E | X |
| I | M | A | X | F | A | C | T | O | R | | M | A | X | I |
| F | E | B | | T | I | R | E | | | P | E | C | A | N |
| I | R | A | | I | R | O | N | D | A | R | L | I | N | G |
| | | D | E | N | Y | | | E | B | A | Y | | | |
| F | A | W | N | | | U | N | L | I | T | | S | E | T |
| I | D | A | V | I | D | L | E | T | T | E | R | M | A | N |
| T | O | Y | | Q | A | N | D | A | | | C | A | R | T |
| | | | L | U | N | A | | | B | R | A | S | | |
| I | T | A | L | I | A | S | H | I | R | E | | H | O | P |
| D | A | B | A | T | | | Y | O | U | R | | I | C | E |
| A | T | O | M | | I | N | A | T | T | U | R | N | E | R |
| H | E | R | A | | D | A | T | A | | N | O | T | A | S |
| O | R | T | S | | O | P | T | S | | S | T | O | N | E |
Fri 11/1/2002

| | | | | | | | | | | | | | | |
| --- | --- | --- | --- | --- | --- | --- | --- | --- | --- | --- | --- | --- | --- | --- |
| | | J | O | B | L | E | S | S | R | A | T | E | | |
| | H | A | V | E | A | N | I | C | E | T | I | M | E | |
| S | I | L | E | N | T | T | R | E | A | T | M | E | N | T |
| P | R | I | N | T | | R | E | N | D | | B | R | I | O |
| C | E | S | S | | C | A | N | E | | B | U | G | S | Y |
| A | R | C | | D | O | I | S | | M | O | R | E | L | S |
| | S | O | S | O | O | N | | L | A | O | T | S | E | |
| | | | W | O | K | E | | O | R | Z | O | | | |
| | S | M | I | L | E | D | | V | I | E | N | N | A | |
| B | E | A | N | E | D | | C | E | N | S | | O | I | L |
| R | A | G | G | Y | | B | E | M | E | | A | T | R | A |
| A | G | U | A | | A | I | D | A | | G | R | A | I | N |
| G | O | I | N | G | F | O | R | T | H | E | G | O | L | D |
| | D | R | A | M | A | T | I | C | I | R | O | N | Y | |
| | | E | X | T | R | A | C | H | E | E | S | E | | |
Sun 6/30/2002

BYLINES

| | | | | | | | | | | | | | | | | | | | | |
| --- | --- | --- | --- | --- | --- | --- | --- | --- | --- | --- | --- | --- | --- | --- | --- | --- | --- | --- | --- | --- |
| A | S | K | S | F | O | R | | S | O | R | T | O | F | | M | A | R | I | S | A |
| B | O | N | A | I | R | E | | C | H | O | O | S | E | | A | G | O | R | A | S |
| L | O | O | S | B | Y | A | W | H | I | S | K | E | R | | R | A | T | I | F | Y |
| E | N | T | S | | | | H | O | O | E | Y | | | O | R | T | | N | E | E |
| | | B | E | R | G | S | O | N | | N | O | S | E | B | Y | H | E | A | R | T |
| L | A | Y | S | O | U | T | | | | | | A | X | E | M | A | N | | | |
| E | R | A | | W | A | A | H | | N | E | C | K | T | I | E | | Y | O | W | L |
| C | U | L | L | E | R | B | Y | N | U | M | B | E | R | S | | L | A | N | A | I |
| A | B | O | A | R | D | | P | A | L | M | E | | A | A | R | E | | E | S | S |
| R | A | N | I | | | K | E | V | L | A | R | | | N | O | T | A | B | I | T |
| | | G | R | U | Y | E | R | E | | | | R | A | C | E | S | B | Y | | |
| B | U | S | S | T | O | P | | | J | U | J | U | B | E | | | O | A | H | U |
| I | C | H | | N | U | T | S | | E | L | I | D | E | | R | A | I | L | O | N |
| G | L | O | B | E | | W | H | I | N | E | B | Y | T | H | E | G | L | A | S | S |
| D | A | T | E | | B | O | O | N | I | E | S | | S | A | S | H | | N | E | A |
| | | | E | N | A | M | O | R | | | | | | L | E | A | P | D | A | Y |
| D | E | W | B | Y | D | E | S | I | G | N | | T | S | E | T | S | E | S | | |
| U | N | A | | Y | E | N | | | E | I | E | I | O | | | | E | L | B | E |
| M | A | Y | T | A | G | | S | C | E | N | T | B | Y | C | O | U | R | I | E | R |
| A | C | T | I | N | G | | O | F | N | O | T | E | | O | N | V | I | D | E | O |
| S | T | O | C | K | S | | P | L | A | N | E | T | | W | E | A | N | E | R | S |
Fri 5/17/2002

| | | | | | | | | | | | | | | |
| --- | --- | --- | --- | --- | --- | --- | --- | --- | --- | --- | --- | --- | --- | --- |
| A | P | O | S | | S | O | B | S | | F | L | O | A | T |
| W | O | R | T | | T | V | A | U | D | I | E | N | C | E |
| A | R | A | B | | P | A | T | R | O | L | C | A | R | S |
| K | I | N | E | R | | L | E | F | T | L | A | N | E | S |
| E | N | G | R | A | M | | S | T | E | E | R | | | |
| | G | E | N | I | E | S | | H | R | S | | R | O | W |
| L | O | S | A | N | G | E | L | E | S | | C | A | P | E |
| I | V | O | R | Y | | N | E | W | | C | O | D | E | S |
| R | E | D | D | | M | A | K | E | S | A | M | I | N | T |
| E | R | A | | L | E | T | | B | O | R | E | A | L | |
| | | | E | U | L | E | R | | S | I | S | L | E | R |
| A | D | I | N | T | E | R | I | M | | B | U | T | T | E |
| B | O | N | E | H | E | A | D | E | D | | P | I | T | S |
| C | R | I | M | E | S | C | E | N | E | | O | R | E | O |
| S | A | T | Y | R | | E | R | S | E | | N | E | R | D |
Sun 2/17/2002

WHAT FOR?

| | | | | | | | | | | | | | | | | | | | | | | |
| --- | --- | --- | --- | --- | --- | --- | --- | --- | --- | --- | --- | --- | --- | --- | --- | --- | --- | --- | --- | --- | --- | --- |
| S | O | L | U | T | E | S | | | A | L | M | A | | L | A | P | P | | S | W | A | T |
| I | R | O | N | A | G | E | | T | R | I | A | D | | A | L | O | E | | T | E | S | H |
| R | O | O | T | F | O | R | T | H | E | U | N | D | E | R | D | O | G | | E | L | H | I |
| | | K | I | T | | V | E | R | A | | I | S | W | E | A | R | | E | L | L | E | N |
| B | A | S | E | | M | I | N | I | | C | L | U | E | D | | H | A | R | M | I | N | G |
| E | L | F | | B | U | C | K | F | O | R | A | P | R | O | M | O | T | I | O | N | | |
| A | D | O | | O | L | E | S | T | R | A | | | | | Y | U | L | E | | E | R | A |
| M | A | R | I | N | E | S | | | A | P | O | D | | U | R | S | A | | O | V | E | N |
| | M | A | C | E | S | | R | U | N | S | F | O | R | P | R | E | S | I | D | E | N | T |
| M | A | J | O | R | | B | O | R | G | | F | L | A | S | H | | | M | E | R | T | Z |
| A | T | O | N | | T | A | X | I | | S | E | A | R | | | Z | E | U | S | | | |
| R | O | B | | P | L | A | Y | S | F | O | R | P | E | A | N | U | T | S | | B | B | Q |
| | | | M | A | C | S | | | D | U | E | S | | L | A | L | A | | S | O | L | E |
| A | R | M | O | R | | | T | B | I | R | D | | P | E | R | U | | L | O | B | E | D |
| C | H | E | C | K | F | O | R | A | C | C | U | R | A | C | Y | | W | A | I | F | S | |
| M | E | E | K | | R | A | Y | S | | E | P | I | C | | | G | O | T | L | O | S | T |
| E | A | T | | Y | O | K | O | | | | | F | E | L | L | O | U | T | | R | Y | E |
| | | H | E | A | D | I | N | G | F | O | R | T | R | O | U | B | L | E | | A | O | N |
| T | H | E | R | M | O | S | | A | I | R | E | S | | C | C | E | D | | S | P | U | D |
| R | O | A | R | S | | L | O | S | E | I | T | | B | U | R | Y | | S | T | P | | |
| U | S | D | A | | P | A | S | S | F | O | R | S | O | M | E | O | N | E | E | L | S | E |
| N | E | O | N | | A | N | T | E | | L | O | A | D | S | | N | O | S | W | E | A | T |
| K | A | N | T | | O | D | E | R | | E | D | G | Y | | | D | R | E | S | S | E | D |
Wed 2/6/2002

| | | | | | | | | | | | | | | |
| --- | --- | --- | --- | --- | --- | --- | --- | --- | --- | --- | --- | --- | --- | --- |
| A | L | A | | L | E | S | | F | O | E | | M | U | M |
| D | E | S | T | I | N | E | | I | N | S | H | A | P | E |
| S | O | S | U | E | M | E | | S | T | A | I | N | E | R |
| | | | G | U | E | S | T | H | O | U | S | I | N | G |
| S | P | A | | | S | T | O | W | | | S | A | D | E |
| E | I | G | H | T | H | O | U | R | D | A | Y | | | |
| A | L | L | A | N | | | R | A | N | T | | M | C | I |
| T | O | E | L | O | O | P | | P | A | Y | L | O | A | D |
| O | T | T | | T | R | U | E | | | O | U | T | R | E |
| | | | D | E | E | P | T | H | O | U | G | H | T | S |
| A | G | R | I | | | T | O | O | N | | | S | E | T |
| G | R | A | N | D | C | E | N | T | R | A | L | | | |
| L | I | V | E | D | I | N | | T | A | P | I | N | T | O |
| O | P | E | R | A | N | T | | E | M | P | T | I | E | D |
| W | E | D | | Y | E | S | | A | P | T | | L | E | D |
Fri 12/7/2001

| | | | | | | | | | | | | | | |
| --- | --- | --- | --- | --- | --- | --- | --- | --- | --- | --- | --- | --- | --- | --- |
| R | E | A | R | U | P | | A | B | D | U | C | T | E | D |
| E | X | P | I | R | E | | P | R | I | N | Z | E | J | R |
| S | E | R | V | E | S | | A | I | R | L | A | N | E | S |
| O | D | I | E | | T | H | I | S | | A | R | A | C | E |
| R | O | O | | P | O | O | R | T | A | X | | B | T | U |
| T | U | R | B | O | | P | O | L | E | | I | L | E | S |
| S | T | I | L | L | L | I | F | E | S | | W | E | D | S |
| | | | I | O | U | | | | O | R | E | | | |
| S | P | I | N | | R | E | S | T | P | E | R | I | O | D |
| T | A | N | K | | E | X | P | O | | P | E | N | N | E |
| A | L | T | | I | D | C | A | R | D | S | | L | A | M |
| B | E | A | D | S | | E | R | I | E | | G | I | R | O |
| B | A | K | E | S | A | L | E | | B | O | N | M | O | T |
| E | L | E | V | E | N | A | M | | U | N | A | B | L | E |
| D | E | S | O | L | A | T | E | | G | O | T | O | L | D |
Sun 11/11/2001

WOMEN OF THE EAR

| | | | | | | | | | | | | | | | | | | | | |
| --- | --- | --- | --- | --- | --- | --- | --- | --- | --- | --- | --- | --- | --- | --- | --- | --- | --- | --- | --- | --- |
| E | B | B | | A | B | E | L | E | S | | R | A | M | A | D | A | | B | A | A |
| M | A | R | | P | O | V | I | C | H | | E | M | O | T | E | S | | A | M | P |
| A | G | O | | A | R | E | T | H | A | F | L | O | W | E | R | S | | R | A | P |
| I | G | N | O | R | E | | C | O | N | A | I | R | | D | A | T | A | B | L | E |
| L | I | Z | A | T | H | E | H | E | A | R | T | | P | I | T | | R | A | G | A |
| S | E | E | K | | O | T | I | S | | | | B | A | R | | L | I | R | A | S |
| | | | F | I | L | A | | | M | A | U | R | A | T | H | E | S | A | M | E |
| W | H | E | E | Z | E | | S | H | A | N | K | A | R | | O | N | E | S | | |
| H | A | V | R | E | | C | H | U | R | N | E | D | | G | O | D | S | E | N | D |
| A | T | A | N | | T | A | O | I | S | M | | | S | E | V | E | | V | I | E |
| T | A | D | | C | O | R | A | T | H | E | M | A | T | T | E | R | | I | N | C |
| I | R | E | | O | P | A | L | | | Y | A | H | O | O | S | | C | L | E | O |
| F | I | S | H | N | E | T | | D | I | E | D | O | W | N | | S | A | L | A | D |
| | | T | I | C | K | | D | E | F | R | A | Y | S | | D | A | R | E | M | E |
| B | E | R | T | H | A | C | H | R | I | S | T | | | C | E | L | L | | | |
| A | L | U | M | S | | L | O | N | | | | I | M | A | M | | O | T | O | S |
| D | E | C | A | | S | O | W | | H | E | D | D | A | L | E | T | T | U | C | E |
| C | A | T | N | A | P | S | | D | O | M | A | I | N | | N | A | S | D | A | Q |
| A | N | I | | D | E | E | N | A | S | T | U | D | E | N | T | S | | O | S | U |
| S | O | O | | O | N | T | I | M | E | | B | I | G | B | E | T | | R | E | I |
| E | R | N | | S | T | O | N | E | D | | S | T | E | A | D | Y | | S | Y | N |
Fri 10/19/2001

| | | | | | | | | | | | | | | |
| --- | --- | --- | --- | --- | --- | --- | --- | --- | --- | --- | --- | --- | --- | --- |
| M | E | L | B | L | A | N | C | | J | I | G | S | A | W |
| A | V | E | M | A | R | I | A | | E | R | O | I | C | A |
| R | E | D | W | I | N | E | S | | S | A | T | O | U | T |
| E | R | A | | R | A | C | I | S | T | | M | U | T | T |
| S | Y | S | T | | Z | E | N | O | | M | A | X | E | S |
| N | I | T | R | O | | S | O | T | T | E | D | | | |
| E | N | R | O | L | L | | S | T | E | W | | M | O | T |
| S | C | A | N | D | A | L | | O | N | L | E | A | V | E |
| T | H | Y | | B | R | I | O | | T | E | X | M | E | X |
| | | | E | A | S | T | L | A | | D | E | B | R | A |
| F | L | I | N | G | | H | Y | M | N | | S | O | D | S |
| L | O | R | D | | B | E | M | O | A | N | | K | I | T |
| A | G | A | S | S | I | | P | U | T | A | S | I | D | E |
| P | I | Q | U | E | D | | I | N | A | P | A | N | I | C |
| S | N | I | P | E | S | | A | T | L | E | N | G | T | H |
Thu 8/16/2001

| | | | | | | | | | | | | | | |
| --- | --- | --- | --- | --- | --- | --- | --- | --- | --- | --- | --- | --- | --- | --- |
| G | C | L | E | F | | F | L | O | E | | S | H | E | D |
| I | R | A | T | E | | L | O | O | K | | H | O | P | E |
| G | O | W | H | E | R | E | T | H | E | I | O | N | I | S |
| S | P | A | N | | H | A | T | | O | N | D | E | C | K |
| | | B | I | B | I | | | C | U | T | | | | |
| P | R | I | C | I | N | G | C | A | T | H | O | L | I | C |
| L | A | D | | D | O | R | I | C | | E | L | I | S | E |
| A | D | I | N | | S | U | L | K | S | | E | V | A | N |
| T | I | N | T | S | | M | I | L | E | R | | E | A | T |
| H | I | G | H | I | M | P | A | E | R | O | B | I | C | S |
| | | | | T | O | Y | | | G | M | E | N | | |
| D | R | A | W | U | P | | R | O | E | | A | M | A | S |
| D | I | S | A | P | P | E | A | R | I | N | G | A | C | T |
| A | S | I | S | | E | V | I | L | | A | L | I | N | E |
| Y | E | A | H | | D | E | N | Y | | B | E | D | E | W |
Wed 5/30/2001

| | | | | | | | | | | | | | | |
| --- | --- | --- | --- | --- | --- | --- | --- | --- | --- | --- | --- | --- | --- | --- |
| A | P | L | U | S | | G | R | A | B | | T | W | O | D |
| P | I | A | N | O | | R | A | G | U | | H | I | L | O |
| S | Q | U | A | S | H | O | N | E | S | H | A | N | D | S |
| E | U | R | | | A | S | K | | D | U | N | D | E | E |
| S | E | A | M | O | S | S | | S | E | E | K | S | | |
| | | | E | S | P | | S | U | P | S | | C | A | V |
| I | N | T | R | A | | I | P | S | O | | C | A | P | E |
| F | O | R | T | Y | S | Q | U | A | T | B | U | L | B | S |
| A | T | O | Z | | T | U | R | N | | A | T | E | S | T |
| T | A | J | | J | O | I | N | | P | I | E | | | |
| | | A | D | O | P | T | | P | R | O | X | I | M | A |
| A | N | N | A | L | S | | C | E | O | | | L | A | X |
| D | O | W | N | T | O | T | H | E | S | Q | U | I | R | E |
| I | V | A | N | | F | E | E | T | | E | M | A | I | L |
| N | A | R | Y | | F | A | Z | E | | D | A | D | A | S |
Fri 5/18/2001

| | | | | | | | | | | | | | | |
| --- | --- | --- | --- | --- | --- | --- | --- | --- | --- | --- | --- | --- | --- | --- |
| L | E | T | T | | I | V | A | N | P | A | V | L | O | V |
| A | X | O | N | | N | I | N | E | O | N | E | O | N | E |
| I | C | O | N | | G | O | T | O | P | I | E | C | E | S |
| D | I | K | | M | O | L | E | | | T | R | A | I | T |
| A | S | H | | O | D | E | S | S | A | | E | L | L | S |
| S | E | E | I | N | | T | U | T | T | E | D | | | |
| I | T | A | L | I | C | | P | O | T | S | | S | O | S |
| D | A | R | K | T | A | N | | P | I | T | C | H | I | N |
| E | X | T | | O | B | O | E | | C | U | P | O | L | A |
| | | | E | R | O | D | E | S | | A | L | E | C | K |
| B | T | E | N | | T | E | L | L | E | R | | S | H | E |
| R | O | A | R | S | | | L | I | V | Y | | T | A | E |
| I | N | G | O | O | D | T | I | M | E | | P | O | N | Y |
| T | I | E | B | R | E | A | K | E | R | | U | R | G | E |
| S | C | R | E | E | N | T | E | S | T | | B | E | E | S |
Fri 4/13/2001

| | | | | | | | | | | | | | | |
| --- | --- | --- | --- | --- | --- | --- | --- | --- | --- | --- | --- | --- | --- | --- |
| A | D | D | S | T | O | | S | A | T | C | H | E | L | S |
| C | O | A | L | E | R | | P | T | O | L | E | M | Y | I |
| T | O | T | A | L | S | | L | A | L | A | L | A | N | D |
| S | R | A | | L | E | G | I | B | L | Y | | I | D | E |
| O | F | F | | E | R | A | T | O | | | G | L | A | D |
| F | R | I | A | R | | S | U | I | T | O | R | | | |
| G | A | L | L | | A | P | P | L | I | C | A | T | O | R |
| O | M | E | L | E | T | | | | D | A | P | H | N | E |
| D | E | S | E | R | T | R | O | S | E | | P | E | T | S |
| | | | G | E | N | E | V | A | | M | A | C | H | O |
| U | R | G | E | | | V | E | R | S | O | | R | E | N |
| S | E | A | | I | B | E | R | I | A | N | | I | R | A |
| A | L | S | O | R | A | N | S | | I | G | O | T | I | T |
| G | A | S | R | A | N | G | E | | L | O | U | I | S | E |
| E | X | Y | A | N | K | E | E | | S | L | I | C | E | D |
Fri 2/23/2001

| | | | | | | | | | | | | | | |
| --- | --- | --- | --- | --- | --- | --- | --- | --- | --- | --- | --- | --- | --- | --- |
| D | O | S | S | I | E | R | | T | H | E | R | M | A | L |
| I | N | T | H | R | E | E | | W | O | R | D | O | N | E |
| S | T | R | A | I | N | S | | E | U | R | A | S | I | A |
| C | H | A | R | S | | C | H | E | S | S | S | E | T | S |
| R | E | I | D | | M | A | I | Z | E | | | S | A | T |
| E | N | G | | C | A | L | L | E | D | U | P | | | |
| D | O | H | | A | X | E | L | S | | C | H | R | I | S |
| I | S | T | H | M | I | | | | P | O | D | U | N | K |
| T | E | A | S | E | | C | H | U | R | N | | M | C | I |
| | | | T | O | R | E | O | P | E | N | | B | I | L |
| A | S | H | | | E | L | W | A | Y | | D | A | D | O |
| S | T | E | A | D | I | E | S | T | | R | A | K | E | D |
| P | O | I | S | O | N | S | | R | I | O | T | I | N | G |
| I | K | N | E | W | I | T | | E | S | S | E | N | C | E |
| C | E | Z | A | N | N | E | | E | M | E | R | G | E | S |
Fri 1/26/2001

| | | | | | | | | | | | | | | |
| --- | --- | --- | --- | --- | --- | --- | --- | --- | --- | --- | --- | --- | --- | --- |
| G | O | T | O | F | F | | C | A | R | P | E | T | E | D |
| A | P | O | G | E | E | | A | L | A | C | A | R | T | E |
| S | T | O | R | E | D | | G | E | T | S | R | E | A | L |
| B | I | L | E | | O | B | E | S | E | | S | A | G | A |
| A | M | A | | O | R | O | | | | | | D | E | N |
| G | U | T | | P | A | N | A | M | A | | T | O | R | E |
| S | M | E | A | R | | E | V | E | N | M | O | N | E | Y |
| | | | C | A | T | S | I | T | T | E | R | | | |
| W | O | D | E | H | O | U | S | E | | N | O | O | S | E |
| E | N | O | S | | S | P | O | O | K | S | | I | L | L |
| N | E | O | | | | | | U | N | A | | L | O | G |
| T | A | R | T | | A | O | R | T | A | | A | P | E | R |
| A | D | D | I | T | I | V | E | | V | I | S | A | G | E |
| P | A | I | R | E | D | U | P | | E | T | H | N | I | C |
| E | Y | E | E | X | A | M | S | | S | A | Y | S | N | O |
Fri 1/19/2001

| | | | | | | | | | | | | | | |
| --- | --- | --- | --- | --- | --- | --- | --- | --- | --- | --- | --- | --- | --- | --- |
| P | O | L | I | T | I | C | A | L | S | Y | S | T | E | M |
| O | V | E | R | I | M | A | G | I | N | A | T | I | V | E |
| M | E | A | T | T | H | E | R | M | O | M | E | T | E | R |
| E | R | R | | T | E | N | O | N | | M | A | H | R | E |
| R | E | N | T | E | R | S | | O | M | E | L | E | T | S |
| A | M | E | E | R | S | | S | L | U | R | S | | | |
| N | O | D | E | S | | L | O | O | T | S | | B | I | B |
| I | T | O | N | | B | A | D | G | E | | B | A | M | A |
| A | E | F | | C | A | D | D | Y | | W | A | S | P | S |
| | | | P | O | B | O | Y | | L | I | N | E | R | S |
| V | A | P | O | R | E | D | | T | A | L | K | S | U | P |
| C | L | A | S | S | | G | A | R | T | H | | E | D | A |
| H | O | S | T | I | L | E | T | A | K | E | O | V | E | R |
| I | N | S | E | C | T | R | E | P | E | L | L | E | N | T |
| P | E | E | R | A | S | S | E | S | S | M | E | N | T | S |
Sat 1/6/2001

| | | | | | | | | | | | | | | |
| --- | --- | --- | --- | --- | --- | --- | --- | --- | --- | --- | --- | --- | --- | --- |
| G | R | A | S | S | F | R | O | G | | R | A | S | T | A |
| L | E | M | O | N | S | O | L | E | | E | X | P | O | S |
| U | N | P | L | O | T | T | E | D | | P | E | R | E | S |
| I | O | U | | B | O | O | M | | A | L | L | U | D | E |
| N | I | L | S | | P | R | I | O | R | Y | | C | A | N |
| G | R | E | A | T | | | S | C | I | | C | E | N | T |
| | | | T | A | B | A | S | C | O | S | A | U | C | E |
| A | V | O | I | D | E | D | | U | S | U | R | P | E | D |
| C | I | N | N | A | M | O | N | R | O | L | L | | | |
| A | T | T | Y | | I | R | E | | | K | O | R | D | A |
| D | A | H | | O | N | E | W | A | Y | | S | O | I | T |
| E | M | E | R | G | E | | W | R | E | N | | M | M | E |
| M | I | L | E | R | | D | A | L | A | I | L | A | M | A |
| I | N | A | N | E | | O | V | E | R | T | O | N | E | S |
| A | C | M | E | S | | M | E | N | S | S | T | O | R | E |
Fri 12/15/2000

| | | | | | | | | | | | | | | |
| --- | --- | --- | --- | --- | --- | --- | --- | --- | --- | --- | --- | --- | --- | --- |
| A | M | I | N | O | A | C | I | D | | G | O | M | A | D |
| L | I | N | E | D | R | I | V | E | | A | N | I | L | E |
| I | N | S | T | E | A | D | O | F | | R | E | N | T | A |
| B | I | T | S | | C | E | R | E | B | R | A | T | E | D |
| A | V | A | | S | E | R | I | A | L | S | | T | R | E |
| B | A | N | J | O | | S | E | T | A | | P | E | E | N |
| A | N | T | E | U | P | | S | E | M | I | H | A | R | D |
| | | | S | T | I | R | | D | E | M | O | | | |
| F | R | E | S | H | C | U | T | | S | A | N | D | R | O |
| L | A | N | E | | K | N | I | T | | C | O | R | A | L |
| A | M | T | | R | E | S | E | E | K | S | | I | D | E |
| T | H | E | C | I | T | A | D | E | L | | A | S | I | A |
| C | O | B | O | L | | M | O | V | I | E | S | T | A | R |
| A | M | B | L | E | | O | W | E | N | M | E | A | N | Y |
| R | E | E | D | Y | | K | N | E | E | P | A | N | T | S |
Sun 11/12/2000

BAR ASSOCIATION

| | | | | | | | | | | | | | | | | | | | | |
| --- | --- | --- | --- | --- | --- | --- | --- | --- | --- | --- | --- | --- | --- | --- | --- | --- | --- | --- | --- | --- |
| M | A | S | T | | A | D | A | M | | S | C | U | M | | S | A | S | H | A | Y |
| A | R | L | O | | W | O | R | K | S | H | A | R | D | | O | C | T | A | V | E |
| S | C | O | T | C | H | W | I | T | H | A | B | A | S | S | C | H | A | S | E | R |
| C | O | T | E | R | I | E | | | A | D | I | N | | A | L | E | R | T | | |
| | | | M | I | L | L | E | R | G | E | N | U | I | N | E | D | R | A | F | T |
| M | A | P | | B | E | L | L | E | | | | S | S | T | | | S | L | U | R |
| U | C | L | A | | | | I | N | U | S | E | | H | A | L | F | | U | N | A |
| G | U | I | N | N | E | S | S | O | N | T | A | P | | S | A | L | I | E | R | I |
| G | R | E | N | O | B | L | E | | M | A | R | A | T | | Z | I | P | G | U | N |
| S | A | D | | T | O | E | | C | A | R | | T | A | W | | C | O | O | N | S |
| | | | J | A | N | D | B | O | N | T | H | E | R | O | C | K | S | | | |
| S | H | E | I | K | | S | O | B | | I | A | N | | R | I | O | | O | R | A |
| C | O | A | L | E | R | | W | R | I | N | G | | A | S | A | F | A | V | O | R |
| R | O | S | T | R | U | M | | A | C | O | U | P | L | E | O | F | B | U | D | S |
| A | R | T | | S | T | E | M | | K | N | E | E | L | | | | C | L | E | O |
| G | A | B | S | | | R | B | I | | | | T | I | S | C | H | | E | O | N |
| S | H | O | T | O | F | C | A | N | A | D | I | A | N | C | L | U | B | | | |
| | | S | U | C | R | E | | A | T | O | N | | | H | O | L | L | O | W | S |
| P | I | T | C | H | E | R | O | F | O | L | D | M | I | L | W | A | U | K | E | E |
| A | V | O | C | E | T | | N | I | N | E | S | E | V | E | N | | F | I | R | E |
| T | E | N | O | R | S | | E | X | E | S | | G | Y | P | S | | F | E | E | D |
Fri 11/3/2000

| | | | | | | | | | | | | | | |
| --- | --- | --- | --- | --- | --- | --- | --- | --- | --- | --- | --- | --- | --- | --- |
| S | I | A | M | | M | A | S | O | C | H | I | S | T | S |
| A | R | I | A | | A | R | T | N | O | U | V | E | A | U |
| L | O | R | D | | G | R | E | E | N | B | E | L | T | S |
| E | N | D | | P | I | E | R | R | E | | S | E | T | S |
| S | C | R | U | B | | S | O | U | S | E | | C | O | E |
| M | A | I | L | S | I | T | I | N | | D | E | T | O | X |
| A | G | E | S | | B | E | D | | O | I | L | | | |
| N | E | S | T | L | E | D | | N | O | T | I | C | E | D |
| | | | E | E | G | | R | E | P | | J | O | V | E |
| A | C | C | R | A | | P | E | R | S | U | A | D | E | D |
| T | H | O | | P | A | U | L | V | | S | H | E | R | I |
| B | I | R | D | | B | R | E | E | D | S | | N | Y | C |
| A | C | T | O | N | E | S | A | G | E | | B | A | B | A |
| T | H | E | N | A | T | U | R | A | L | | O | M | I | T |
| S | I | X | T | H | S | E | N | S | E | | P | E | T | E |
Fri 10/13/2000

| | | | | | | | | | | | | | | |
| --- | --- | --- | --- | --- | --- | --- | --- | --- | --- | --- | --- | --- | --- | --- |
| C | L | I | M | A | X | | I | R | A | G | L | A | S | S |
| R | A | R | E | F | Y | | N | E | B | R | A | S | K | A |
| A | M | O | R | A | L | | S | P | L | I | T | R | U | N |
| N | I | N | | R | E | T | I | R | E | E | | E | N | T |
| K | N | E | W | | M | A | G | I | | V | O | D | K | A |
| C | A | D | I | Z | | T | H | E | R | E | F | | | |
| A | T | O | N | E | D | | T | V | A | | F | O | C | I |
| S | O | U | N | D | E | D | | E | N | L | I | V | E | N |
| E | R | T | E | | C | O | P | | D | O | C | E | N | T |
| | | | R | A | K | E | I | N | | B | E | R | T | H |
| A | M | A | S | S | | S | E | E | S | | R | H | E | E |
| R | O | C | | P | E | T | R | O | C | K | | E | R | R |
| T | U | R | M | E | R | I | C | | A | L | P | A | C | A |
| U | S | E | R | N | A | M | E | | R | E | S | T | U | P |
| R | E | S | I | S | T | E | D | | F | E | I | S | T | Y |
Thu 9/14/2000

| | | | | | | | | | | | | | | |
| --- | --- | --- | --- | --- | --- | --- | --- | --- | --- | --- | --- | --- | --- | --- |
| I | N | A | N | E | | A | P | O | P | | B | I | K | E |
| N | O | N | E | T | | S | I | M | I | | O | R | E | L |
| A | T | T | I | C | | S | T | I | N | G | R | A | Y | S |
| W | E | I | G | H | S | T | A | T | I | O | N | | | |
| E | S | C | H | E | W | | | S | O | N | A | T | A | S |
| | | | | D | E | E | P | | N | E | G | A | T | E |
| | T | V | S | | A | C | E | S | | B | A | S | R | A |
| T | H | A | T | S | T | H | E | W | A | Y | I | T | I | S |
| A | R | G | O | T | | O | V | A | L | | N | E | A | |
| R | E | U | N | E | D | | E | M | I | L | | | | |
| S | W | E | E | P | E | A | | | G | A | S | S | E | D |
| | | | C | U | R | D | S | A | N | D | W | H | E | Y |
| A | U | T | O | P | I | L | O | T | | L | E | A | R | N |
| O | P | A | L | | D | I | D | O | | E | D | D | I | E |
| K | I | N | D | | E | B | A | N | | R | E | Y | E | S |
Fri 9/1/2000

| | | | | | | | | | | | | | | |
| --- | --- | --- | --- | --- | --- | --- | --- | --- | --- | --- | --- | --- | --- | --- |
| B | R | U | S | H | E | D | U | P | | M | A | C | A | W |
| R | U | P | P | A | R | E | N | A | | A | D | O | B | E |
| A | N | T | I | G | E | N | I | C | | T | E | N | O | N |
| I | T | O | N | | | S | T | E | R | E | | T | U | T |
| D | O | N | A | L | D | | | S | O | Y | | O | T | T |
| | | | L | I | E | A | B | E | D | S | | U | F | O |
| L | A | S | T | M | I | N | U | T | E | | G | R | A | B |
| U | N | C | A | P | | T | N | T | | P | I | E | C | E |
| S | N | A | P | | L | I | K | E | M | I | N | D | E | D |
| T | E | M | | L | A | B | O | R | I | N | G | | | |
| A | M | P | | I | I | I | | | A | G | E | I | S | M |
| F | E | E | | E | C | O | L | I | | | R | O | P | E |
| T | A | R | T | S | | T | U | R | N | S | A | W | A | Y |
| E | R | E | C | T | | I | N | O | C | U | L | A | T | E |
| R | A | D | I | O | | C | A | N | O | P | E | N | E | R |
Fri 8/11/2000

| | | | | | | | | | | | | | | |
| --- | --- | --- | --- | --- | --- | --- | --- | --- | --- | --- | --- | --- | --- | --- |
| B | A | C | K | S | L | A | P | S | | E | R | R | O | R |
| I | R | O | N | H | O | R | S | E | | L | O | I | R | E |
| S | C | R | E | A | M | S | A | T | | F | A | B | L | E |
| T | H | I | E | V | E | | T | A | L | I | S | M | A | N |
| R | A | N | | E | I | N | | | I | N | T | E | N | T |
| O | I | N | K | | N | E | A | T | O | | | A | D | E |
| S | C | E | N | E | | U | L | A | N | B | A | T | O | R |
| | | | I | N | T | R | A | N | S | I | T | | | |
| W | H | I | T | E | R | O | C | K | | L | I | L | A | C |
| H | E | N | | | I | N | K | E | D | | T | A | R | O |
| E | N | C | A | S | E | | | D | E | B | | Y | O | M |
| E | R | I | C | I | D | L | E | | P | O | P | S | U | P |
| L | Y | S | I | S | | A | P | P | A | L | O | O | S | A |
| E | V | E | N | S | | S | P | O | R | T | S | F | A | N |
| R | I | D | G | Y | | T | S | E | T | S | E | F | L | Y |
Thu 7/27/2000

| | | | | | | | | | | | | | | |
| --- | --- | --- | --- | --- | --- | --- | --- | --- | --- | --- | --- | --- | --- | --- |
| S | T | A | T | | O | L | D | S | | U | N | S | E | T |
| A | R | M | Y | | N | E | R | O | | N | O | L | T | E |
| W | I | M | P | | C | O | U | P | | S | C | O | N | E |
| | G | O | E | S | R | I | G | H | T | A | H | E | A | D |
| | | | A | L | E | X | | | O | F | A | | | |
| S | I | N | B | A | D | | C | A | M | E | N | E | A | R |
| E | M | U | | V | I | S | O | R | | | C | L | I | O |
| W | A | L | K | S | T | W | O | A | B | R | E | A | S | T |
| O | G | L | E | | | A | L | L | A | H | | T | L | C |
| N | O | S | E | J | O | B | S | | R | U | P | E | E | S |
| | | | P | E | R | | | A | C | M | E | | | |
| G | E | T | S | T | A | K | E | N | A | B | A | C | K | |
| O | D | E | T | S | | O | M | A | R | | P | O | N | D |
| A | G | R | E | E | | O | M | I | T | | O | V | E | R |
| T | E | M | P | T | | L | A | S | S | | D | E | W | Y |
Fri 6/9/2000

| | | | | | | | | | | | | | | |
| --- | --- | --- | --- | --- | --- | --- | --- | --- | --- | --- | --- | --- | --- | --- |
| S | T | R | I | P | E | D | B | A | S | S | | T | S | P |
| I | H | A | V | E | N | O | I | D | E | A | | O | U | I |
| T | O | N | Y | R | A | N | D | A | L | L | | T | I | L |
| A | S | K | | | B | E | E | | K | A | R | A | T | E |
| R | E | S | E | A | L | | | R | I | D | D | L | E | D |
| | | | C | R | E | A | M | E | R | | S | E | M | I |
| T | A | R | O | T | | S | O | C | K | S | | D | A | T |
| A | X | O | N | S | | T | R | E | | P | L | U | T | O |
| K | I | T | | Y | P | R | E | S | | R | I | P | E | N |
| E | S | T | E | | R | O | S | S | S | E | A | | | |
| S | P | E | C | I | E | S | | | H | E | R | M | I | T |
| H | O | N | O | R | S | | R | N | A | | | A | N | E |
| A | W | E | | R | A | D | I | O | S | O | U | R | C | E |
| P | E | G | | E | G | A | L | I | T | A | R | I | A | N |
| E | R | G | | G | E | N | E | R | A | T | I | O | N | Y |
Fri 5/26/2000

| | | | | | | | | | | | | | | |
| --- | --- | --- | --- | --- | --- | --- | --- | --- | --- | --- | --- | --- | --- | --- |
| P | S | A | N | D | Q | S | | G | A | S | M | A | S | K |
| E | N | V | I | O | U | S | | A | T | T | A | C | H | E |
| P | E | A | C | O | A | T | | B | E | A | N | E | R | Y |
| P | E | T | E | R | S | | | | S | T | A | T | I | C |
| I | R | A | N | | I | Q | U | I | T | | N | O | V | A |
| L | A | R | E | S | | U | N | C | | L | A | N | E | S |
| L | T | S | | A | G | I | L | E | L | Y | | E | R | E |
| | | | | M | I | X | E | D | I | N | | | | |
| D | O | S | | B | L | O | A | T | E | D | | E | D | S |
| I | N | T | R | A | | T | R | E | | E | A | S | E | L |
| T | A | R | E | | R | E | N | A | L | | C | I | N | E |
| C | R | A | B | B | E | | | | L | O | C | A | T | E |
| H | O | N | O | R | E | D | | B | O | N | E | S | U | P |
| E | L | G | R | E | C | O | | E | Y | E | S | O | R | E |
| S | L | E | N | D | E | R | | E | D | A | S | N | E | R |
Fri 4/28/2000

| | | | | | | | | | | | | | | |
| --- | --- | --- | --- | --- | --- | --- | --- | --- | --- | --- | --- | --- | --- | --- |
| N | O | S | | G | O | B | A | C | K | | S | A | S | S |
| E | N | C | | S | W | A | Y | E | D | | W | I | T | H |
| W | H | O | T | H | E | H | E | L | L | | A | R | E | A |
| K | A | F | K | A | | | S | L | A | | S | L | A | V |
| I | N | F | O | R | C | E | | O | N | E | T | I | M | E |
| D | D | S | | P | A | G | E | | G | A | I | N | E | R |
| | | | | | N | E | X | T | | S | K | E | D | S |
| | | W | A | N | T | S | T | O | H | E | A | R | | |
| S | M | I | T | E | | T | O | T | O | | | | | |
| M | A | L | T | E | D | | L | E | W | D | | E | S | C |
| A | D | D | E | D | O | N | | R | E | A | C | T | T | O |
| S | E | W | N | | S | I | S | | | Y | A | H | O | O |
| H | I | E | D | | A | C | T | O | R | S | T | A | L | K |
| E | R | S | E | | G | E | A | R | U | P | | N | E | E |
| D | A | T | E | | E | R | R | A | T | A | | E | N | D |
Sun 4/9/2000

EVERYTHING IN ITS PLACE

| | | | | | | | | | | | | | | | | | | | | |
| --- | --- | --- | --- | --- | --- | --- | --- | --- | --- | --- | --- | --- | --- | --- | --- | --- | --- | --- | --- | --- |
| P | A | R | E | | A | T | T | I | C | | L | A | R | D | S | | V | A | S | E |
| A | M | E | N | | R | O | O | N | E | | A | T | B | A | T | | O | R | Y | X |
| R | I | N | D | | P | E | A | R | L | S | S | W | I | N | E | | L | A | N | E |
| I | C | E | A | G | E | | D | E | T | E | C | T | | I | V | T | U | B | E | S |
| S | A | W | L | O | G | S | | M | I | R | A | | A | S | I | A | N | | | |
| | | | L | O | G | I | C | | C | A | L | M | T | H | E | S | T | O | R | M |
| O | L | D | | F | I | N | A | L | | | A | P | E | | | S | E | G | U | E |
| L | O | O | K | Y | O | U | L | E | A | P | | H | U | M | P | | E | L | B | A |
| M | A | N | N | | | S | I | G | N | U | P | | P | E | A | G | R | E | E | N |
| O | T | H | E | R | S | | C | A | T | N | A | P | | S | B | A | | | | |
| S | H | O | W | S | P | H | O | T | O | G | R | A | P | H | S | S | H | O | W | S |
| | | | | V | I | E | | O | N | E | I | D | A | | T | H | E | N | H | L |
| S | K | I | N | P | E | E | L | | S | N | A | R | L | S | | | I | L | I | E |
| W | I | N | O | | S | L | O | P | | T | H | E | O | T | H | E | R | O | N | E |
| A | W | A | S | H | | | F | A | S | | | S | M | E | A | R | | W | E | T |
| N | I | N | E | A | Q | U | A | R | T | E | R | | A | A | R | O | N | | | |
| | | | B | L | U | R | T | | A | X | E | R | | M | A | D | E | O | F | F |
| P | U | L | L | T | A | B | | A | N | C | H | O | R | | N | E | W | C | A | R |
| S | H | U | E | | C | A | R | S | C | H | A | S | I | N | G | | A | E | R | O |
| S | O | L | E | | K | N | U | T | E | | B | I | J | O | U | | R | A | G | S |
| T | H | U | D | | S | E | M | I | S | | S | N | O | R | E | | K | N | O | T |
Fri 3/3/2000

| | | | | | | | | | | | | | | |
| --- | --- | --- | --- | --- | --- | --- | --- | --- | --- | --- | --- | --- | --- | --- |
| B | U | S | T | R | I | P | S | | G | O | H | O | M | E |
| A | S | K | A | B | O | U | T | | I | N | A | F | O | G |
| S | T | E | P | I | N | T | O | | J | E | J | U | N | A |
| S | A | D | E | | | | P | R | O | M | I | S | E | D |
| | | A | S | P | E | R | | T | E | A | S | E | T | S |
| A | N | D | | O | V | A | | S | S | N | | | | |
| L | E | D | A | W | A | Y | | | | B | I | S | O | N |
| P | O | L | L | E | N | S | | O | C | A | R | I | N | A |
| S | N | E | E | R | | | | B | O | N | E | D | U | P |
| | | | | O | P | S | | O | D | D | | E | S | S |
| S | O | J | O | U | R | N | | L | A | S | S | O | | |
| Q | U | A | R | T | I | L | E | | | | I | R | A | N |
| U | N | D | E | A | D | | Y | E | S | A | N | D | N | O |
| I | C | E | A | G | E | | E | M | E | R | G | E | N | T |
| B | E | D | D | E | D | | S | I | X | T | H | R | E | E |
Sun 1/23/2000

DOUBLE SCALE

| | | | | | | | | | | | | | | | | | | | | |
| --- | --- | --- | --- | --- | --- | --- | --- | --- | --- | --- | --- | --- | --- | --- | --- | --- | --- | --- | --- | --- |
| Q | U | A | H | O | G | | U | N | S | A | Y | | H | O | T | W | A | T | E | R |
| U | N | R | I | P | E | | P | O | L | L | O | | A | R | E | A | C | O | D | E |
| A | W | A | K | E | N | | D | O | U | B | L | E | D | O | M | I | N | O | E | S |
| S | I | R | E | N | | F | A | N | G | | K | A | T | Z | | T | E | T | R | A |
| A | S | A | | F | I | A | T | | | | | S | O | C | K | | D | E | L | L |
| R | E | T | U | R | N | R | E | C | E | I | P | T | | O | I | L | | D | E | E |
| | | | S | A | V | E | | U | L | N | A | | | | T | I | S | | | |
| | C | R | E | M | E | S | | P | A | R | S | E | | P | E | E | K | S | A | T |
| R | A | I | D | E | R | | | | M | I | S | S | M | I | S | S | O | U | R | I |
| A | T | M | | | T | O | P | S | | | E | T | O | N | | T | A | B | L | E |
| F | A | M | O | U | S | F | A | C | E | | S | O | L | O | S | O | L | V | E | R |
| F | L | I | R | T | | A | C | A | T | | | P | E | N | T | | | E | N | C |
| L | A | N | G | U | A | G | E | L | A | B | S | | | | D | E | C | R | E | E |
| E | N | G | A | R | D | E | | P | L | A | I | T | | H | E | L | O | T | S | |
| | | | N | N | E | | | | I | N | D | Y | | O | N | E | R | | | |
| A | M | C | | S | P | Y | | T | I | G | E | R | S | T | I | C | K | E | T | S |
| S | A | L | T | | T | O | G | O | | | | | P | E | S | T | | R | O | T |
| I | L | I | A | D | | N | O | O | K | | A | B | E | L | | R | A | N | D | Y |
| D | O | C | T | O | R | D | O | L | I | T | T | L | E | | N | O | D | E | A | L |
| E | N | H | A | N | C | E | D | | N | A | I | A | D | | A | D | E | S | T | E |
| S | E | E | S | T | A | R | S | | G | O | T | B | Y | | B | E | S | T | E | D |
Sat 1/8/2000

| | | | | | | | | | | | | | | |
| --- | --- | --- | --- | --- | --- | --- | --- | --- | --- | --- | --- | --- | --- | --- |
| B | O | A | T | E | R | | T | A | P | A | S | B | A | R |
| A | N | N | U | L | I | | O | V | E | R | T | O | N | E |
| P | E | N | T | A | D | | D | A | R | K | A | G | E | S |
| T | O | O | | N | O | R | D | I | C | | G | A | M | E |
| I | N | U | P | | F | E | L | L | A | | E | R | I | N |
| Z | O | N | E | D | | S | E | E | P | | S | T | A | T |
| E | N | C | R | Y | P | T | | D | I | D | | | | |
| D | E | E | P | E | R | | | | T | A | S | M | A | N |
| | | | | S | O | P | | S | A | N | T | A | N | A |
| I | N | S | P | | P | O | S | H | | K | A | R | A | N |
| D | A | T | A | | O | N | T | O | P | | B | I | L | K |
| E | D | I | T | | S | T | E | P | U | P | | N | Y | E |
| A | I | R | T | O | A | I | R | | L | A | M | A | Z | E |
| T | R | U | E | B | L | U | E | | S | W | E | D | E | N |
| E | S | P | R | E | S | S | O | | E | N | T | E | R | S |
Thu 12/23/1999

| | | | | | | | | | | | | | | |
| --- | --- | --- | --- | --- | --- | --- | --- | --- | --- | --- | --- | --- | --- | --- |
| C | P | O | | A | S | P | I | R | E | | R | A | F | T |
| A | F | R | | B | U | R | N | E | R | | A | T | R | A |
| V | E | E | | I | M | O | K | Y | O | U | R | E | O | K |
| E | N | G | | D | O | B | Y | | | S | E | I | Z | E |
| I | N | A | W | E | | O | C | A | L | A | | N | E | O |
| N | I | N | O | | S | N | A | R | E | | S | T | U | N |
| | G | O | O | D | C | O | P | B | A | D | C | O | P | |
| | | | D | O | R | | | | P | A | R | | | |
| | H | E | S | A | I | D | S | H | E | S | A | I | D | |
| P | I | X | Y | | B | L | A | I | R | | P | R | E | P |
| I | T | T | | B | E | I | N | G | | L | E | O | N | E |
| T | H | R | O | E | | | R | H | E | E | | N | E | G |
| S | E | E | M | E | F | E | E | L | M | E | | M | U | G |
| A | R | M | S | | A | R | M | O | U | R | | E | V | E |
| W | E | E | K | | D | R | O | W | S | Y | | N | E | D |
Sun 12/5/1999

PREDICTIONS FOR THE NEXT MILLENNIUM

| | | | | | | | | | | | | | | | | | | | | | | | | |
| --- | --- | --- | --- | --- | --- | --- | --- | --- | --- | --- | --- | --- | --- | --- | --- | --- | --- | --- | --- | --- | --- | --- | --- | --- |
| L | A | B | F | E | E | S | | A | R | T | S | | | A | A | H | S | | | | S | W | I | T |
| A | T | L | A | N | T | A | | I | O | W | A | S | | T | B | I | R | D | | E | T | H | N | O |
| T | H | E | D | O | C | T | O | R | W | I | L | L | S | E | E | Y | O | U | | L | A | I | T | Y |
| T | E | W | E | S | | I | N | T | S | | T | O | M | A | T | O | | S | A | L | U | T | E | S |
| E | N | I | D | | | A | L | A | | C | L | A | I | M | | | S | T | L | | B | E | R | T |
| R | A | N | G | Y | | T | O | X | I | C | A | N | T | | M | A | I | M | E | D | | C | F | O |
| | | | L | O | V | E | W | I | L | L | K | E | E | P | U | S | T | O | G | E | T | H | E | R |
| S | T | O | O | G | E | | | | E | E | E | | | O | N | T | O | P | | S | H | I | R | E |
| H | A | R | R | I | S | | D | U | F | F | | P | L | U | G | I | N | | C | O | U | P | E | S |
| O | K | A | Y | | T | R | E | N | T | | B | R | I | T | O | N | | T | I | T | S | | | |
| R | E | L | | F | R | A | N | C | | P | L | E | B | S | | | I | S | T | O | | D | A | B |
| T | H | E | D | A | Y | W | I | L | L | C | O | M | E | | U | T | L | E | Y | | T | A | B | U |
| F | O | X | E | D | | H | E | A | D | S | W | I | L | L | R | O | L | L | | C | O | T | A | N |
| O | M | A | N | | G | I | R | D | S | | P | E | O | P | L | E | W | I | L | L | T | A | L | K |
| R | E | M | | R | O | D | S | | | V | I | R | U | S | | S | I | O | U | X | | F | O | B |
| | | | L | O | B | E | | S | C | O | P | E | S | | T | I | N | T | S | | W | I | N | E |
| O | C | T | O | P | I | | T | H | A | W | E | D | | F | O | N | D | | T | A | I | L | E | D |
| N | O | I | S | E | | S | A | O | N | E | | | K | I | N | | | | E | G | R | E | S | S |
| T | H | E | T | R | U | T | H | W | I | L | L | S | E | T | Y | O | U | F | R | E | E | | | |
| H | E | S | | S | P | O | O | N | S | | A | P | P | L | A | U | S | E | | S | T | E | M | S |
| E | R | O | S | | O | P | E | | | D | I | R | T | Y | | T | U | E | | | A | L | O | T |
| R | E | N | T | I | N | G | | U | R | A | N | I | A | | S | L | A | B | | S | P | A | T | E |
| I | N | E | R | T | | A | C | C | I | D | E | N | T | S | W | I | L | L | H | A | P | P | E | N |
| S | C | O | O | T | | P | O | L | L | O | | T | I | P | I | N | | E | R | N | E | S | T | O |
| E | E | N | Y | | | | P | A | L | S | | | T | A | M | E | | R | E | D | R | E | S | S |
Fri 11/12/1999

| | | | | | | | | | | | | | | |
| --- | --- | --- | --- | --- | --- | --- | --- | --- | --- | --- | --- | --- | --- | --- |
| T | E | N | A | M | | P | A | S | T | T | E | N | S | E |
| A | T | I | M | E | | I | N | T | H | E | L | E | A | D |
| R | U | N | O | N | | G | Y | R | A | T | I | O | N | S |
| A | D | J | U | S | T | S | | U | T | E | S | | | |
| S | E | A | R | C | H | | Q | T | S | | E | X | E | S |
| | | | | H | E | R | B | | | | | E | X | T |
| L | O | S | T | O | N | E | S | B | A | L | A | N | C | E |
| A | M | E | R | I | C | A | N | I | Z | A | T | I | O | N |
| R | E | T | I | R | E | M | E | N | T | P | L | A | N | S |
| G | N | U | | | | | A | G | E | E | | | | |
| E | S | P | N | | L | E | K | | C | L | A | W | A | T |
| | | | O | W | E | D | | A | S | P | E | R | S | E |
| N | U | M | B | E | R | S | I | X | | I | R | I | N | A |
| A | P | O | L | L | O | O | N | E | | N | I | T | E | R |
| P | I | P | E | L | I | N | E | D | | S | E | E | R | S |
Thu 10/14/1999

| | | | | | | | | | | | | | | |
| --- | --- | --- | --- | --- | --- | --- | --- | --- | --- | --- | --- | --- | --- | --- |
| A | C | C | E | P | T | | R | O | O | M | M | A | T | E |
| M | O | O | L | A | H | | U | P | R | O | O | T | E | D |
| B | U | S | I | N | E | S | S | S | C | H | O | O | L | S |
| O | P | T | | A | M | A | H | | | A | N | N | E | |
| | | | S | C | A | N | | | A | I | L | | | |
| F | R | E | E | E | N | T | E | R | P | R | I | S | E | |
| A | O | R | T | A | | A | L | E | S | | T | A | M | E |
| R | B | I | | S | C | A | M | M | E | D | | N | B | A |
| M | O | C | K | | O | N | E | A | | R | E | Y | E | S |
| | T | H | E | S | T | A | R | R | R | E | P | O | R | T |
| | | | P | E | E | | | K | I | W | I | | | |
| | B | I | T | E | | | M | E | S | A | | O | S | S |
| S | E | T | O | F | F | F | I | R | E | W | O | R | K | S |
| R | E | B | U | I | L | D | S | | R | A | K | E | I | N |
| A | B | E | T | T | O | R | S | | S | Y | S | O | P | S |
Sat 9/18/1999

| | | | | | | | | | | | | | | |
| --- | --- | --- | --- | --- | --- | --- | --- | --- | --- | --- | --- | --- | --- | --- |
| T | A | K | E | S | A | S | I | P | | A | P | R | O | N |
| I | D | A | L | U | P | I | N | O | | B | O | O | N | E |
| R | O | S | E | P | E | T | A | L | | B | U | S | E | S |
| A | B | B | A | | | | R | A | C | E | R | I | O | T |
| N | E | A | | A | S | F | A | R | A | S | | N | N | E |
| A | S | H | | W | E | D | G | I | E | S | | B | O | G |
| | | | P | E | E | R | E | S | S | | B | A | N | G |
| S | C | H | U | S | S | | | | U | S | A | G | E | S |
| T | O | O | T | | T | A | P | E | R | E | D | | | |
| A | M | T | | S | A | G | I | N | A | W | | C | H | I |
| M | E | W | | T | R | A | N | C | E | S | | L | A | D |
| P | H | A | S | E | S | I | N | | | | F | E | L | L |
| A | E | T | N | A | | N | A | M | E | P | L | A | T | E |
| C | R | E | A | K | | S | C | O | O | T | O | V | E | R |
| T | E | R | P | S | | T | E | E | N | A | G | E | R | S |
Thu 9/2/1999

| | | | | | | | | | | | | | | |
| --- | --- | --- | --- | --- | --- | --- | --- | --- | --- | --- | --- | --- | --- | --- |
| E | D | O | | R | A | G | S | | I | N | A | J | A | M |
| L | O | P | | A | W | O | L | | D | O | M | I | N | O |
| P | A | T | | F | A | T | E | | # | S | E | V | E | N |
| A | # | O | F | T | I | M | E | S | | | N | E | M | O |
| S | O | U | L | | T | A | K | E | A | # | | T | O | P |
| O | N | T | A | P | | D | E | A | N | S | | A | N | O |
| | | | I | R | A | | D | R | I | P | | L | E | D |
| | V | A | R | I | E | S | | S | T | O | C | K | S | |
| C | E | N | | M | O | O | D | | A | O | L | | | |
| A | N | D | | E | N | N | U | I | | L | I | P | I | D |
| T | A | R | | # | S | I | G | N | S | | M | A | M | E |
| S | C | O | T | | | C | O | L | O | R | B | Y | # | S |
| P | A | G | E | R | # | | N | I | N | A | | S | O | P |
| A | V | E | N | U | E | | G | N | A | T | | U | N | O |
| W | A | N | T | E | D | | S | E | R | E | | P | E | T |
Fri 8/27/1999

| | | | | | | | | | | | | | | |
| --- | --- | --- | --- | --- | --- | --- | --- | --- | --- | --- | --- | --- | --- | --- |
| S | P | H | I | N | X | | M | A | N | C | H | I | L | D |
| L | E | A | N | E | R | | O | N | E | L | I | N | E | R |
| O | T | T | A | W | A | | M | A | R | I | E | T | T | A |
| T | R | E | N | D | Y | | A | T | O | M | | H | S | T |
| H | I | R | E | E | | | | | | B | L | E | D | |
| | | | S | L | R | | E | G | G | S | A | L | A | D |
| C | L | O | T | H | E | | G | O | O | | X | E | N | O |
| R | A | P | | I | G | G | Y | P | O | P | | A | C | E |
| E | K | E | S | | A | S | P | | F | E | E | D | E | R |
| W | E | N | T | F | L | A | T | | F | A | X | | | |
| | T | H | E | O | | | | | | C | O | T | T | A |
| O | R | O | | S | L | O | B | | C | H | I | R | O | N |
| R | O | U | S | S | E | A | U | | U | P | L | A | N | D |
| B | U | S | T | I | N | T | O | | T | I | E | D | Y | E |
| S | T | E | A | L | T | H | Y | | S | T | R | E | S | S |
Sat 8/14/1999

| | | | | | | | | | | | | | | |
| --- | --- | --- | --- | --- | --- | --- | --- | --- | --- | --- | --- | --- | --- | --- |
| C | O | N | E | | A | X | E | L | S | | W | R | A | P |
| O | V | I | D | | B | E | Y | O | N | D | H | O | P | E |
| M | E | E | T | | I | N | E | X | O | R | A | B | L | E |
| M | R | T | | | D | O | B | | | S | T | O | U | T |
| O | R | Z | O | | E | N | R | O | B | E | | T | S | E |
| N | E | S | T | | | | O | N | E | U | P | | | |
| E | A | C | H | | A | N | W | A | R | S | A | D | A | T |
| S | C | H | E | R | Z | O | | I | N | S | P | I | R | E |
| T | H | E | R | E | T | H | E | R | E | | A | V | E | R |
| | | | S | T | E | I | N | | | | Y | E | A | R |
| H | U | G | | A | C | T | T | W | O | | A | R | C | O |
| B | L | E | A | K | | | R | I | T | | | D | O | R |
| O | N | E | P | E | R | C | E | N | T | | D | O | D | I |
| M | A | K | E | S | P | E | A | C | E | | O | W | E | S |
| B | E | S | S | | M | E | T | E | R | | I | N | S | T |
Fri 7/23/1999

| | | | | | | | | | | | | | | |
| --- | --- | --- | --- | --- | --- | --- | --- | --- | --- | --- | --- | --- | --- | --- |
| G | A | M | B | I | A | | S | C | R | A | B | B | L | E |
| O | B | O | I | S | T | | O | L | I | V | E | O | I | L |
| T | I | V | O | L | I | | B | I | D | E | T | I | M | E |
| O | D | E | | E | T | S | E | Q | | R | E | L | I | C |
| P | E | S | T | S | | T | R | U | E | S | | I | T | T |
| O | B | I | E | | R | O | L | E | X | | K | N | E | E |
| T | Y | N | E | D | A | L | Y | | M | E | A | G | R | E |
| | | | S | A | T | E | | T | A | L | L | | | |
| S | H | R | U | B | S | | J | E | T | L | I | N | E | R |
| L | O | O | P | | O | B | E | S | E | | N | O | N | E |
| I | S | O | | G | N | A | R | L | | B | E | N | D | S |
| P | A | S | S | E | | C | E | A | S | E | | A | G | O |
| O | N | T | H | E | L | A | M | | P | A | S | C | A | L |
| U | N | E | A | S | I | L | Y | | I | N | T | I | M | E |
| T | A | R | H | E | E | L | S | | N | O | D | D | E | D |
Fri 5/28/1999

| | | | | | | | | | | | | | | |
| --- | --- | --- | --- | --- | --- | --- | --- | --- | --- | --- | --- | --- | --- | --- |
| A | T | M | S | | R | I | P | E | | | A | L | L | S |
| N | E | A | T | | A | D | O | L | F | | P | O | O | H |
| S | A | T | E | | P | A | P | A | L | | T | R | U | E |
| E | R | I | E | | | H | U | L | A | | | D | R | E |
| L | O | L | L | I | P | O | P | | G | A | S | J | E | T |
| M | O | D | E | N | A | | | B | E | L | L | I | E | S |
| | M | A | R | C | U | S | W | E | L | B | Y | M | D | |
| | | | | I | L | O | V | E | L | A | | | | |
| | O | N | E | T | H | O | U | S | A | N | D | A | D | |
| S | N | I | P | E | A | T | | | T | I | E | D | U | P |
| M | L | C | A | R | R | | P | L | E | A | S | U | R | E |
| E | Y | E | | | V | E | R | Y | | | K | L | A | N |
| L | Y | O | N | | E | X | I | S | T | | S | A | N | D |
| L | O | N | E | | Y | A | Z | O | O | | E | T | T | E |
| S | U | E | Z | | | M | E | L | T | | T | E | E | D |
Sun 4/25/1999

Sez Who?

| | | | | | | | | | | | | | | | | | | | | |
| --- | --- | --- | --- | --- | --- | --- | --- | --- | --- | --- | --- | --- | --- | --- | --- | --- | --- | --- | --- | --- |
| A | L | G | | | B | I | L | O | X | I | | A | C | D | C | | A | D | A | M |
| G | O | U | P | | E | R | O | I | C | A | | C | L | I | O | | T | R | O | Y |
| O | K | R | A | | C | A | L | L | I | N | G | C | A | R | D | | T | A | R | S |
| G | I | U | L | I | A | N | I | | | | I | E | S | T | | S | A | W | T | O |
| | | | A | D | M | I | T | T | I | N | G | P | H | Y | S | I | C | I | A | N |
| G | R | A | Z | I | E | | A | R | T | I | S | T | | | H | A | H | N | | |
| M | A | T | Z | O | | | | I | C | K | | | L | O | A | M | | G | B | S |
| S | P | L | I | T | T | I | N | G | H | E | A | D | A | C | H | E | | B | O | P |
| | | | | S | U | M | O | | | | G | E | L | T | | S | P | O | O | L |
| B | O | W | S | | B | A | N | | A | T | A | L | L | | P | E | L | A | G | E |
| E | R | A | T | | A | C | T | I | N | G | M | A | Y | O | R | | E | R | I | E |
| A | N | N | A | L | S | | R | O | S | I | E | | G | T | O | | A | D | E | N |
| M | A | D | R | E | | A | U | T | O | | | | A | T | O | P | | | | |
| U | T | E | | C | O | M | M | A | N | D | I | N | G | O | F | F | I | C | E | R |
| P | E | R | | T | R | A | P | | | I | T | O | | | | I | N | U | S | E |
| | | I | S | E | E | | | M | A | N | U | T | E | | A | Z | T | E | C | S |
| C | O | N | T | R | O | L | L | I | N | G | P | A | R | T | N | E | R | | | |
| O | R | G | A | N | | O | A | S | T | | | | R | E | G | R | O | W | T | H |
| H | A | J | I | | F | I | S | H | I | N | G | P | O | L | E | | I | O | W | A |
| A | T | E | N | | A | R | E | A | | C | A | R | R | O | L | | T | O | O | L |
| N | E | W | S | | T | E | R | P | | O | D | E | S | S | A | | | D | D | T |
Sat 4/24/1999

| | | | | | | | | | | | | | | |
| --- | --- | --- | --- | --- | --- | --- | --- | --- | --- | --- | --- | --- | --- | --- |
| T | W | O | S | | S | Q | U | E | A | L | E | D | O | N |
| H | A | J | I | | A | U | N | T | J | E | M | I | M | A |
| E | R | S | T | | G | E | E | N | A | D | A | V | I | S |
| H | E | I | S | T | | E | R | A | | | J | E | T | T |
| O | H | M | | H | U | G | E | | G | L | O | S | S | Y |
| B | O | P | E | E | P | | C | O | L | O | R | | | |
| B | U | S | E | Y | S | | T | R | O | N | | S | R | I |
| I | S | O | L | A | T | E | | S | W | E | E | T | E | N |
| T | E | N | | N | A | P | A | | I | N | G | E | S | T |
| | | | O | K | R | A | S | | N | E | G | A | T | E |
| B | A | L | L | S | T | | T | O | G | S | | M | A | R |
| E | G | A | D | | | G | O | T | | S | P | I | R | E |
| B | A | C | H | E | L | O | R | O | F | | A | R | T | S |
| O | N | E | A | T | A | T | I | M | E | | P | O | E | T |
| P | A | R | T | E | D | H | A | I | R | | A | N | D | S |
Fri 3/5/1999

| | | | | | | | | | | | | | | |
| --- | --- | --- | --- | --- | --- | --- | --- | --- | --- | --- | --- | --- | --- | --- |
| S | P | L | I | T | S | | A | S | T | E | R | I | S | K |
| C | R | E | D | I | T | | L | O | O | K | I | N | T | O |
| R | E | A | L | T | Y | | T | A | K | E | P | A | R | T |
| A | P | P | E | A | L | | O | S | E | | E | R | A | T |
| B | A | Y | | N | U | T | S | | | K | N | U | T | E |
| B | R | E | D | | S | H | A | V | E | N | | T | A | R |
| L | E | A | D | S | | E | X | I | L | E | S | | | |
| E | R | R | A | T | U | M | | S | I | L | K | H | A | T |
| | | | Y | E | M | E | N | I | | T | E | E | T | H |
| S | H | E | | E | A | T | I | N | G | | G | A | T | E |
| T | A | M | E | R | | | C | E | O | S | | R | E | B |
| I | V | E | S | | O | D | E | | B | E | M | I | N | E |
| R | A | N | S | H | O | R | T | | U | G | A | N | D | A |
| U | N | D | E | R | P | A | R | | S | U | R | G | E | S |
| P | A | S | S | E | S | B | Y | | T | E | A | S | E | T |
Fri 2/12/1999

| | | | | | | | | | | | | | | |
| --- | --- | --- | --- | --- | --- | --- | --- | --- | --- | --- | --- | --- | --- | --- |
| S | C | R | A | T | C | H | A | N | D | S | N | I | F | F |
| C | H | O | C | O | L | A | T | E | E | C | L | A | I | R |
| T | R | Y | O | N | E | S | P | A | T | I | E | N | C | E |
| V | I | A | L | S | | T | A | R | | N | A | S | T | Y |
| | S | L | Y | | H | O | R | | Q | T | S | | | |
| | | | T | S | O | | | S | U | I | T | S | M | E |
| M | I | L | E | A | G | E | | H | A | L | | A | A | A |
| A | S | U | S | U | A | L | | A | L | L | S | T | A | R |
| T | E | M | | S | R | I | | D | I | A | T | O | M | S |
| H | E | P | C | A | T | S | | | T | E | E | | | |
| | | | U | G | H | | J | A | Y | | E | V | A | |
| O | M | B | R | E | | G | A | D | | F | L | O | R | A |
| F | O | O | D | P | R | E | P | A | R | A | T | I | O | N |
| I | T | A | L | I | A | N | A | M | E | R | I | C | A | N |
| T | H | R | E | E | P | E | N | N | Y | O | P | E | R | A |
Fri 1/1/1999

| | | | | | | | | | | | | | | |
| --- | --- | --- | --- | --- | --- | --- | --- | --- | --- | --- | --- | --- | --- | --- |
| E | S | P | N | | A | S | N | E | W | | B | A | B | A |
| A | Q | U | A | | R | O | A | C | H | M | O | T | E | L |
| S | U | M | P | | E | X | T | R | A | E | X | T | R | A |
| T | A | P | | | | | C | U | T | T | I | N | G | S |
| O | R | E | M | U | T | A | H | | S | E | N | | | |
| R | E | D | F | L | A | G | | | | | G | R | O | W |
| A | R | I | A | N | N | A | | J | A | R | | A | V | E |
| N | O | R | | A | S | P | | A | G | A | | R | E | N |
| G | O | O | | E | Y | E | | P | A | Y | D | I | R | T |
| E | T | N | A | | | | | A | M | O | U | N | T | S |
| | | | D | C | L | | O | N | E | N | I | G | H | T |
| T | H | E | D | O | O | R | S | | | | | T | E | E |
| H | A | V | I | N | G | A | C | O | W | | M | O | T | A |
| E | L | E | C | T | O | R | A | T | E | | A | G | O | D |
| M | O | N | T | | N | A | R | C | S | | C | O | P | Y |
Fri 12/11/1998

| | | | | | | | | | | | | | | |
| --- | --- | --- | --- | --- | --- | --- | --- | --- | --- | --- | --- | --- | --- | --- |
| M | U | R | A | L | I | S | T | | | F | E | S | T | A |
| O | N | E | T | E | N | T | H | | B | U | N | C | O | S |
| C | H | E | R | O | K | E | E | | S | N | A | R | E | S |
| K | A | L | E | | L | A | R | V | A | | M | A | T | E |
| E | L | I | S | | E | L | M | O | | R | E | P | O | S |
| D | E | N | T | | | | | O | M | E | L | E | T | S |
| | | | | M | O | V | E | D | U | P | | B | O | O |
| S | P | F | | A | B | A | L | O | N | E | | Y | E | R |
| T | R | A | | T | I | N | F | O | I | L | | | | |
| R | E | C | I | T | E | D | | | | | N | E | S | S |
| I | T | E | M | S | | A | M | P | S | | A | N | K | H |
| K | E | D | S | | A | L | I | E | N | | T | Z | A | R |
| E | N | O | U | G | H | | N | E | O | P | H | Y | T | E |
| U | S | U | R | P | S | | S | T | R | E | A | M | E | D |
| P | E | T | E | S | | | K | E | E | N | N | E | S | S |
Sat 11/21/1998

| | | | | | | | | | | | | | | |
| --- | --- | --- | --- | --- | --- | --- | --- | --- | --- | --- | --- | --- | --- | --- |
| A | B | R | E | A | C | T | S | | A | T | H | O | M | E |
| B | R | O | N | X | Z | O | O | | D | R | A | P | E | S |
| L | A | N | D | L | A | D | Y | | J | O | W | E | T | T |
| E | N | D | O | | R | O | B | S | | I | N | N | E | R |
| S | C | O | W | L | | S | E | A | R | S | | A | D | A |
| T | A | S | S | E | L | | A | T | A | | I | R | O | N |
| | | | | W | A | L | N | U | T | | S | M | U | G |
| F | M | R | A | D | I | O | | R | I | P | O | S | T | E |
| L | O | O | T | | D | U | E | N | N | A | | | | |
| A | N | T | E | | U | S | S | | G | U | L | P | E | R |
| R | A | H | | S | P | E | C | S | | L | E | O | N | A |
| E | L | I | D | E | | S | H | I | P | | A | S | A | P |
| S | I | R | E | N | S | | E | X | I | T | R | A | M | P |
| U | S | A | U | S | A | | A | T | T | E | N | D | E | E |
| P | A | S | S | E | D | | T | H | A | T | S | A | L | L |
Sat 10/31/1998

| | | | | | | | | | | | | | | |
| --- | --- | --- | --- | --- | --- | --- | --- | --- | --- | --- | --- | --- | --- | --- |
| T | A | M | A | L | E | S | | M | A | I | T | R | E | D |
| A | R | I | D | I | T | Y | | A | N | C | H | O | V | Y |
| C | O | L | O | N | E | L | | E | T | E | R | N | A | L |
| K | M | A | R | T | | L | O | W | | L | I | N | D | A |
| S | A | N | E | | C | A | K | E | | A | L | I | E | N |
| U | T | E | S | | R | B | I | S | | N | L | E | R | S |
| P | I | S | | Q | U | I | E | T | U | D | E | | | |
| | C | E | C | U | M | | | | P | E | R | E | S | |
| | | | L | A | B | R | A | D | O | R | | S | U | E |
| D | E | F | E | R | | E | D | E | N | | P | C | P | S |
| I | L | L | A | T | | L | I | S | A | | R | A | E | S |
| M | A | I | N | E | | E | T | C | | T | E | R | R | A |
| M | I | N | O | R | C | A | | E | C | O | N | O | M | Y |
| E | N | G | U | L | F | S | | N | E | B | U | L | A | E |
| R | E | S | T | Y | L | E | | D | E | E | P | E | N | D |
Sat 8/1/1998

| | | | | | | | | | | | | | | |
| --- | --- | --- | --- | --- | --- | --- | --- | --- | --- | --- | --- | --- | --- | --- |
| S | C | R | E | W | S | U | P | | | B | E | A | S | T |
| U | R | E | T | H | A | N | E | | R | O | A | R | E | R |
| B | U | S | T | E | D | I | N | | O | N | S | I | D | E |
| R | E | L | A | T | I | O | N | | A | N | Y | D | A | Y |
| O | L | A | | | E | N | E | | M | E | R | I | T | S |
| S | E | T | | M | S | S | | P | E | T | I | T | E | |
| A | R | E | M | Y | | | B | R | R | | D | Y | S | |
| | | | A | C | Q | U | I | E | S | C | E | | | |
| | A | S | K | | U | N | O | | | P | R | I | A | M |
| | S | P | E | W | E | D | | B | S | A | | T | W | A |
| B | I | A | S | E | S | | S | H | E | | | S | E | I |
| I | N | T | E | N | T | | C | O | N | T | R | A | S | T |
| D | I | O | N | N | E | | O | P | E | R | A | T | O | R |
| U | N | U | S | E | D | | F | A | C | E | T | I | M | E |
| P | E | T | E | R | | | F | L | A | X | S | E | E | D |
Sun 7/5/1998

Drop It!

| | | | | | | | | | | | | | | | | | | | | |
| --- | --- | --- | --- | --- | --- | --- | --- | --- | --- | --- | --- | --- | --- | --- | --- | --- | --- | --- | --- | --- |
| C | R | A | G | | | T | A | M | P | | R | Y | A | N | | E | C | L | A | T |
| Z | O | L | A | | S | U | S | I | E | | I | A | M | B | | N | A | O | M | I |
| E | L | L | S | | C | R | I | S | T | | G | R | E | A | T | B | R | A | I | N |
| C | L | A | S | H | O | F | T | H | E | T | A | N | S | | B | E | A | T | T | Y |
| H | E | Y | Y | O | U | | | I | R | A | | | | W | O | R | T | H | Y | |
| | | | | C | R | E | A | T | I | V | E | W | R | I | N | G | | | | |
| R | C | A | | K | E | R | N | | | I | S | O | L | D | E | | S | K | E | W |
| A | L | L | | E | D | G | I | N | G | | N | O | S | E | | S | H | I | V | A |
| P | U | L | P | Y | | | M | O | A | T | E | D | | | E | A | R | N | E | D |
| | B | A | A | | O | P | I | A | T | E | | | V | A | L | S | I | G | N | S |
| | | B | R | I | D | E | S | H | E | A | D | R | E | V | I | S | E | D | | |
| W | O | R | K | P | E | R | M | | | R | A | I | N | E | S | | K | A | L | |
| O | D | E | S | S | A | | | W | H | Y | N | O | T | | | R | S | V | P | S |
| M | O | V | I | E | | D | O | H | A | | S | T | R | O | D | E | | I | G | O |
| B | R | E | T | | M | O | R | I | T | Z | | | A | W | E | D | | D | A | Y |
| | | | | B | I | N | G | T | H | E | B | U | L | L | E | T | | | | |
| | A | L | G | O | R | E | | | | S | E | P | | | P | A | C | K | E | T |
| C | L | E | A | V | E | | C | E | N | T | E | R | S | O | F | G | R | A | V | Y |
| P | E | T | L | A | R | C | E | N | Y | | F | I | L | A | R | | U | T | E | P |
| A | U | G | E | R | | O | L | D | S | | U | S | U | R | Y | | M | I | N | E |
| S | T | O | N | Y | | E | L | S | E | | P | E | G | S | | | B | E | T | A |
Fri 8/15/1997

| | | | | | | | | | | | | | | |
| --- | --- | --- | --- | --- | --- | --- | --- | --- | --- | --- | --- | --- | --- | --- |
| H | A | P | S | | C | A | R | B | | | X | M | A | S |
| I | C | E | T | | O | N | E | B | | M | O | O | C | H |
| T | U | N | A | | D | O | N | Q | U | I | X | O | T | E |
| S | T | A | G | N | A | N | T | | S | N | O | R | E | R |
| H | A | L | E | Y | | | | | T | U | X | E | D | O |
| O | B | T | R | U | D | E | S | | A | T | O | | | |
| M | O | I | | K | O | R | A | N | | E | X | I | T | |
| E | V | E | S | | G | I | J | O | E | | O | L | E | O |
| | E | S | Q | S | | C | A | P | R | A | | L | A | P |
| | | | U | P | S | | K | E | E | P | S | A | K | E |
| M | A | D | E | I | T | | | | | O | A | T | E | N |
| U | P | H | E | R | E | | T | R | I | P | L | E | T | S |
| F | R | O | Z | E | N | F | O | O | D | | L | A | T | H |
| F | I | L | E | S | | E | M | M | Y | | O | S | L | O |
| S | L | E | D | | | Z | E | A | L | | W | E | E | P |
Sat 11/2/1996

| | | | | | | | | | | | | | | |
| --- | --- | --- | --- | --- | --- | --- | --- | --- | --- | --- | --- | --- | --- | --- |
| H | U | B | S | | D | R | A | W | B | R | I | D | G | E |
| O | P | A | L | | R | E | V | E | L | A | T | I | O | N |
| S | T | L | O | | S | C | O | R | E | B | O | A | R | D |
| P | O | L | O | S | | | W | E | B | B | | L | E | S |
| I | N | A | P | O | K | E | | | S | I | P | | | |
| T | O | N | Y | D | A | N | Z | A | | T | U | F | T | S |
| A | G | T | | A | N | T | O | N | | S | T | R | I | P |
| B | O | I | L | | T | O | N | E | R | | T | A | M | A |
| L | O | N | I | S | | M | E | M | O | S | | D | E | C |
| E | D | E | M | A | | B | R | I | A | N | S | I | P | E |
| | | | P | T | L | | | A | R | A | M | A | I | C |
| R | A | N | | D | O | F | F | | | G | I | V | E | R |
| O | R | O | N | O | M | A | I | N | E | | R | O | C | A |
| T | I | M | E | W | A | R | N | E | R | | C | L | E | F |
| C | L | O | W | N | N | O | S | E | S | | H | O | S | T |
Sat 7/6/1996

| | | | | | | | | | | | | | | |
| --- | --- | --- | --- | --- | --- | --- | --- | --- | --- | --- | --- | --- | --- | --- |
| P | E | P | P | I | N | E | S | S | | S | C | U | D | O |
| E | Q | U | I | T | A | B | L | E | | N | A | M | E | D |
| T | U | R | N | E | D | O | U | T | | A | B | B | E | Y |
| N | I | P | | M | A | N | E | S | | T | A | R | P | S |
| A | N | O | N | | | | | | E | C | L | A | S | S |
| M | O | R | A | L | | S | M | A | S | H | | G | I | E |
| E | X | T | R | A | P | O | I | N | T | | S | E | X | Y |
| | | | K | N | O | C | K | D | O | W | N | | | |
| P | C | B | S | | S | H | A | R | P | N | O | S | E | D |
| E | R | R | | S | E | I | N | E | | W | R | O | T | E |
| R | O | A | S | T | S | | | | | | E | D | A | M |
| J | O | K | E | R | | I | B | E | A | M | | A | G | O |
| U | N | I | T | E | | R | E | D | C | A | R | P | E | T |
| R | E | N | T | E | | I | N | N | E | R | C | O | R | E |
| E | R | G | O | T | | S | E | A | S | C | A | P | E | S |
Fri 5/17/1996

| | | | | | | | | | | | | | | |
| --- | --- | --- | --- | --- | --- | --- | --- | --- | --- | --- | --- | --- | --- | --- |
| P | A | L | M | A | | D | O | D | D | E | R | I | N | G |
| O | N | A | I | R | | E | N | E | R | G | I | Z | E | R |
| S | T | I | N | T | | N | E | V | E | R | M | O | R | E |
| S | I | D | N | E | Y | | | O | D | E | | D | O | W |
| E | C | T | O | | O | R | A | N | G | S | | | | |
| S | L | O | W | E | D | U | P | | E | S | C | R | O | W |
| S | I | R | | R | A | P | P | E | D | | R | A | P | E |
| I | M | E | T | A | | E | E | L | | M | O | D | E | S |
| V | A | S | E | | S | E | N | S | O | R | | I | N | T |
| E | X | T | A | N | T | | D | I | S | C | L | O | S | E |
| | | | | E | R | A | S | E | S | | O | P | E | R |
| A | N | D | | W | I | G | | | O | R | P | H | A | N |
| P | E | R | C | A | P | I | T | A | | A | P | O | S | E |
| E | V | A | N | G | E | L | I | C | | T | E | N | O | R |
| D | A | M | N | E | D | E | S | T | | E | D | E | N | S |
Sat 12/30/1995

| | | | | | | | | | | | | | | |
| --- | --- | --- | --- | --- | --- | --- | --- | --- | --- | --- | --- | --- | --- | --- |
| S | P | R | E | A | D | S | | L | E | A | D | O | F | F |
| H | E | A | D | S | U | P | | E | M | P | E | R | O | R |
| I | N | V | I | T | E | E | | P | I | R | O | G | U | E |
| S | N | E | E | R | | C | H | E | R | | | A | R | A |
| H | E | N | | A | C | T | O | R | | M | I | N | S | K |
| | | | B | L | U | R | B | | S | O | N | I | C | S |
| A | T | M | O | | S | U | N | | M | A | T | Z | O | H |
| C | H | O | W | | A | M | O | C | O | | A | E | R | O |
| E | R | O | T | I | C | | B | O | K | | C | R | E | W |
| R | E | D | I | N | K | | B | L | E | S | T | | | |
| B | E | R | E | T | | S | E | E | D | Y | | H | A | M |
| A | L | I | | | S | O | D | S | | L | L | A | M | A |
| T | I | N | F | O | I | L | | L | I | V | E | D | I | N |
| E | N | G | O | R | G | E | | A | S | I | N | I | N | E |
| D | E | S | P | O | N | D | | W | H | A | T | N | O | T |
Sat 11/25/1995

| | | | | | | | | | | | | | | |
| --- | --- | --- | --- | --- | --- | --- | --- | --- | --- | --- | --- | --- | --- | --- |
| P | A | R | I | S | | B | O | O | M | | A | R | A | B |
| A | M | I | N | O | | E | R | G | O | | N | A | T | O |
| C | E | D | A | R | | S | E | L | L | A | T | H | O | N |
| T | R | I | N | E | | S | L | E | E | P | W | A | L | K |
| S | I | C | I | L | Y | | | | S | P | E | L | L | S |
| | C | U | T | | A | D | A | P | T | E | R | | | |
| D | A | L | Y | | W | I | F | E | | A | P | P | L | E |
| E | N | E | | C | L | A | T | T | E | R | | R | E | L |
| B | A | S | I | L | | N | E | R | O | | L | E | V | Y |
| | | | S | A | H | A | R | A | N | | A | M | I | |
| A | N | G | O | R | A | | | | S | Q | U | A | T | S |
| G | A | L | L | E | R | I | E | S | | U | N | T | I | E |
| G | R | E | A | T | L | A | K | E | | E | D | U | C | E |
| I | C | E | T | | O | G | E | E | | S | E | R | U | M |
| E | S | S | E | | T | O | D | D | | T | R | E | S | S |
Sat 8/26/1995

| | | | | | | | | | | | | | | |
| --- | --- | --- | --- | --- | --- | --- | --- | --- | --- | --- | --- | --- | --- | --- |
| | T | H | U | | | T | A | K | E | A | B | A | C | K |
| P | R | E | P | | D | I | M | E | A | D | O | Z | E | N |
| R | A | Y | S | | I | N | A | P | T | I | T | U | D | E |
| O | D | S | | | L | I | N | T | | T | H | R | E | W |
| W | E | A | S | E | L | E | D | | | S | A | E | S | |
| E | W | I | N | G | | R | A | M | A | | | | | |
| S | I | L | A | G | E | | | A | B | I | D | E | S | |
| S | N | O | R | E | R | S | | X | E | R | O | X | E | S |
| | D | R | E | D | G | E | | | T | I | N | M | A | N |
| | | | | | S | I | B | S | | S | H | A | R | E |
| | S | W | A | B | | | E | U | P | H | O | R | I | A |
| A | P | A | C | E | | R | A | C | E | | | I | N | K |
| L | U | X | U | R | I | A | N | C | E | | I | N | G | E |
| P | R | E | T | E | N | S | I | O | N | | M | E | L | D |
| S | T | R | E | T | C | H | E | R | | | P | R | Y | |
3 Variety puzzles by Joe DiPietro
Sun 12/4/2016

| | | | | | | | | | | | | | | |
| --- | --- | --- | --- | --- | --- | --- | --- | --- | --- | --- | --- | --- | --- | --- |
| A | P | E | X | | E | M | S | | C | A | R | V | E | D |
| L | I | V | E | A | L | I | E | | E | L | A | I | N | E |
| I | N | A | S | T | A | T | E | | D | E | N | O | T | E |
| A | B | S | | E | N | E | M | I | E | S | | L | I | P |
| S | A | I | D | | D | R | E | G | S | | F | A | C | E |
| E | L | V | I | S | | S | A | L | | S | I | T | E | S |
| S | L | E | E | P | Y | | F | O | O | T | R | E | S | T |
| | | | H | E | A | D | T | O | T | O | E | | | |
| P | E | C | A | N | P | I | E | | T | O | P | O | F | F |
| A | P | A | R | T | | A | R | C | | D | I | N | A | R |
| R | A | N | D | | U | N | C | A | P | | T | A | R | E |
| C | U | T | | S | T | E | L | L | A | R | | T | E | E |
| E | L | I | C | I | T | | A | L | C | A | T | R | A | Z |
| L | E | N | O | R | E | | S | T | E | P | W | I | S | E |
| S | T | A | G | E | R | | S | O | D | | O | P | T | S |
Sun 8/30/2015

| | | | | | | | | | | | | | | |
| --- | --- | --- | --- | --- | --- | --- | --- | --- | --- | --- | --- | --- | --- | --- |
| M | O | L | A | S | S | E | S | | S | Y | R | I | A | N |
| I | R | O | N | W | A | R | E | | T | O | U | S | L | E |
| S | I | G | N | A | L | E | D | | A | R | E | O | L | A |
| L | O | O | | T | E | N | A | B | L | E | | L | A | T |
| A | L | U | M | S | | O | R | A | L | | P | A | L | E |
| Y | E | T | I | | S | W | I | G | | G | O | T | O | N |
| | | | S | H | E | | S | E | M | I | T | O | N | E |
| T | H | E | H | A | W | K | | L | A | B | O | R | E | D |
| W | I | N | E | S | N | O | B | | R | E | M | | | |
| O | N | T | A | P | | R | U | S | E | | A | S | P | S |
| S | T | A | R | | S | A | S | H | | A | C | T | U | P |
| T | E | N | | P | O | N | T | I | A | C | | O | R | R |
| E | D | G | I | E | R | | I | N | R | E | P | O | S | E |
| P | A | L | L | E | T | | N | E | G | L | I | G | E | E |
| S | T | E | L | L | A | | G | R | O | A | N | E | R | S |
Sun 6/8/2003

| | | | | | | | | | | | | | | | | |
| --- | --- | --- | --- | --- | --- | --- | --- | --- | --- | --- | --- | --- | --- | --- | --- | --- |
| | | | S | A | L | S | | | | G | M | A | J | | | |
| | | | A | L | O | T | | | | O | O | N | A | | | |
| | | L | I | E | G | E | S | | O | O | L | O | N | G | | |
| | | I | S | A | I | A | H | | B | I | D | D | E | R | | |
| | L | O | O | K | C | R | O | S | S | E | Y | E | D | A | T | |
| | I | N | N | | | N | O | T | E | S | | | O | N | O | |
| A | M | E | S | | | S | T | A | R | T | | | E | D | D | A |
| G | E | L | | | | | I | R | V | | | | | J | O | E |
| E | T | H | | | | | N | E | A | | | | | U | L | T |
| N | R | A | | | | | G | I | T | | | | | B | I | N |
| T | E | M | P | | | A | R | N | I | E | | | L | I | S | A |
| | E | P | I | | | R | A | T | O | N | | | A | L | T | |
| | S | T | A | R | S | I | N | O | N | E | S | E | Y | E | S | |
| | | O | N | E | L | E | G | | A | M | E | L | I | E | | |
| | | N | O | T | A | T | E | | L | I | E | I | N | S | | |
| | | | L | A | S | T | | | | E | T | A | T | | | |
| | | | A | G | H | A | | | | S | O | S | O | | | |
XWord Info © 2007-2023,
Jim Horne
0.40 sec