Total
Debut
Col

labs

1
10/20/2018
1
| Sun | Mon | Tue | Wed | Thu | Fri | Sat |
| --- | --- | --- | --- | --- | --- | --- |
| 0 | 0 | 0 | 0 | 0 | 0 | 1 |
Scrabble
Rebus
Circle
P

an

gram
1.56
0
0
0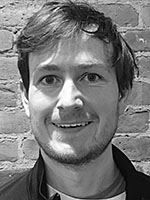 Sat 10/20/2018

| | | | | | | | | | | | | | | |
| --- | --- | --- | --- | --- | --- | --- | --- | --- | --- | --- | --- | --- | --- | --- |
| C | R | I | P | | M | A | N | T | A | | P | S | I | S |
| L | E | N | T | | A | R | E | E | L | | O | H | N | O |
| A | N | T | O | I | N | E | T | T | E | | L | I | M | A |
| S | T | I | L | L | L | I | F | E | | B | A | R | A | K |
| S | A | F | E | L | Y | | L | A | C | E | R | A | T | E |
| I | C | A | M | E | | B | I | T | E | S | I | Z | E | D |
| C | O | D | Y | | T | U | X | E | D | O | S | | | |
| S | P | A | | R | A | T | A | T | A | T | | L | A | C |
| | | | P | A | R | T | N | E | R | | W | I | L | L |
| G | R | E | A | T | O | D | D | S | | H | A | S | T | O |
| N | E | U | R | O | T | I | C | | T | O | R | T | E | S |
| A | P | L | A | N | | A | H | O | Y | T | H | E | R | E |
| W | O | O | S | | F | L | I | P | P | H | O | N | E | S |
| A | R | G | O | | B | E | L | I | E | | L | U | G | E |
| T | T | Y | L | | I | D | L | E | S | | S | P | O | T |
We decided to build the puzzle when Ben realized that the phrase "Netflix and chill" was 15 letters. It felt a little risqué, so we were delighted when the puzzle was ultimately accepted. Our initial construction effort, however, got off to a bad start: Ben had misconfigured our construction software such that it only offered single-word fill — no phrases!
We eventually figured out how to use computers properly, and when we were able to pair BUTT DIALED with FLIP PHONES, we knew we were onto something. We struggled a bit with the north-center — we're not particularly proud of the AREEL/AREI intersection — but we hammered away until we had something we were happy with.
Cluing the puzzle was especially fun. We each took a copy of the completed grid and, working alone, wrote up a full set clues. Then we compared clues for each entry in a series of TETE A TETES. Our cluing was helped by a simple shell script James wrote, called `cross`, which let us see all the past NYT clues for any entry we were considering (basically a worse version of this site!).
On to the next one!