Total
Debut
Col

labs

1
10/31/2019
1
| Sun | Mon | Tue | Wed | Thu | Fri | Sat |
| --- | --- | --- | --- | --- | --- | --- |
| 0 | 0 | 0 | 0 | 1 | 0 | 0 |
Scrabble
Rebus
Circle
P

an

gram
1.50
0
1
0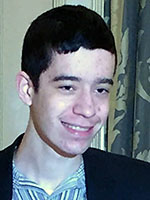 Thu 10/31/2019

| | | | | | | | | | | | | | | |
| --- | --- | --- | --- | --- | --- | --- | --- | --- | --- | --- | --- | --- | --- | --- |
| A | R | M | | U | N | L | O | A | D | | | M | U | D |
| L | O | A | | P | E | I | R | C | E | | M | I | N | I |
| E | T | C | | S | O | C | C | E | R | B | A | L | L | S |
| C | H | A | L | I | C | E | S | | I | R | O | N | I | C |
| | | R | E | D | O | | | U | S | A | | E | T | S |
| H | O | O | T | E | N | A | N | N | I | E | S | | | |
| I | P | O | | | | T | O | D | O | | T | R | A | M |
| Y | A | N | K | | D | E | V | O | N | | L | I | R | A |
| A | L | S | O | | I | M | A | N | | | | D | E | R |
| | | | I | M | S | P | E | E | C | H | L | E | S | S |
| G | A | S | | E | C | O | | | H | O | E | S | | |
| A | V | A | T | A | R | | A | M | A | L | G | A | M | S |
| D | O | U | B | L | E | B | L | I | N | D | | W | O | E |
| O | W | N | S | | T | R | A | N | C | E | | A | R | T |
| T | S | A | | | E | A | S | T | E | R | | Y | E | S |
Happy Halloween!
I'm a sophomore at Rutgers studying computer science. I have been interested in puzzles for a long time, but an email from my parents years back about a New York Times puzzle subscription introduced me to crosswords. I quickly became interested in constructing them but eventually realized that I needed someone more experienced to motivate me and guide me along. Thanks to Jeff, who expanded on my basic theme idea and demonstrated to me his process for filling a grid.
Thanks also to Kameron Austin Collins and Peter Broda for their early advice and aid, as well as the NYT puzzle team (hopefully I'm not forgetting anybody!).
As for this puzzle, while it may be trick-y, I hope it's a treat.