| Total | Debut | Collabs |
| --- | --- | --- |
| 1 | 6/7/2021 | 0 |
| Sun | Mon | Tue | Wed | Thu | Fri | Sat |
| --- | --- | --- | --- | --- | --- | --- |
| 0 | 1 | 0 | 0 | 0 | 0 | 0 |
Scrabble
Rebus
Circle
P

an

gram
1.73
0
0
0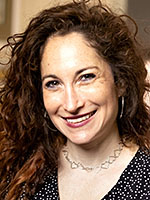 Mon 6/7/2021

| | | | | | | | | | | | | | | |
| --- | --- | --- | --- | --- | --- | --- | --- | --- | --- | --- | --- | --- | --- | --- |
| A | L | O | N | G | | C | A | S | E | | U | P | C | S |
| L | A | B | O | R | | H | D | T | V | | P | L | O | W |
| P | R | I | V | A | T | E | E | Y | E | | T | A | R | O |
| O | D | E | | H | A | R | P | | | F | O | Y | E | R |
| | | | P | A | Y | I | T | F | O | R | W | A | R | D |
| S | E | S | A | M | E | | | E | L | O | N | | | |
| O | W | E | N | | | M | A | L | A | Y | | A | P | E |
| H | O | T | E | L | C | A | L | I | F | O | R | N | I | A |
| O | K | S | | A | R | N | A | Z | | | O | N | E | S |
| | | | A | C | A | I | | | M | I | S | E | R | Y |
| H | I | D | D | E | N | C | A | M | E | R | A | | | |
| A | D | A | M | S | | | B | O | O | K | | T | A | P |
| L | E | V | I | | R | O | L | L | W | I | T | H | I | T |
| L | A | I | R | | A | X | E | L | | N | E | R | D | S |
| E | L | S | E | | G | O | R | Y | | G | L | U | E | D |
I am beyond excited to be making my NYT crossword debut… on my 40th birthday, no less!
I am a longtime fan of all things wordplay—crosswords, puns, dad jokes, you name it. For the last few years, I have been participating in pun competitions around the country (yes, these exist!), and at the beginning of COVID, I decided to try my hand (or, more accurately, my brain) at constructing a crossword puzzle. With the amazing mentorship of a fellow Cornellian, Robyn Weintraub, I was able to put together this fun Monday puzzle. I can't thank her enough for the guidance.
My favorite clues are the pair of 43-across and 46-down. I probably got too much joy out of writing those. And, though I didn't say it in the reveal of the theme, 23-across makes both FORWARD ROLL and PAYROLL for a bit of an added bonus.
When not manipulating words for pleasure, for the last 10 years (after a 7-year career in finance), I have been running a consulting business helping people with online dating. And on rare occasions, my two passions — words and love (and spreadsheets, if I'm being honest) — combine.
If you have any questions or comments for me, you can find me at @ALittleNudge on Instagram.