This web browser is not supported. Use Chrome, Edge, Safari, or Firefox for best results.
Thumbnails
185 puzzles by David J. Kahn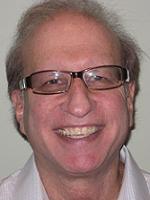 View these same grids with comments from:
Constructor (27)
Will Shortz (2)
Jeff Chen (31)
Jim Horne (22)
See the 1,222 answer words debuted by David J. Kahn.
Alternate names for this constructor:
D. J. Kahn
,
D. Kahn
,
David Kahn
Tue 3/10/2020

| | | | | | | | | | | | | | | |
| --- | --- | --- | --- | --- | --- | --- | --- | --- | --- | --- | --- | --- | --- | --- |
| M | I | C | E | | | H | E | A | D | | C | O | O | L |
| O | R | A | L | | B | A | R | G | E | | A | L | O | E |
| J | O | S | E | F | E | R | R | E | R | | M | A | Z | E |
| O | N | S | C | E | N | E | | | A | S | E | V | E | R |
| | | | T | A | G | | B | R | I | A | R | | | |
| O | S | E | | R | A | F | A | E | L | N | A | D | A | L |
| F | A | R | O | | L | O | T | S | | E | M | I | L | Y |
| F | R | A | N | C | I | S | C | O | F | R | A | N | C | O |
| E | D | S | E | L | | S | A | L | A | | N | E | O | N |
| D | I | E | G | O | R | I | V | E | R | A | | D | A | S |
| | | | A | S | A | L | E | | L | E | T | | | |
| L | A | D | L | E | S | | | H | E | R | E | I | A | M |
| O | P | A | L | | C | A | L | I | F | O | R | N | I | A |
| G | O | T | O | | A | P | A | R | T | | M | I | D | I |
| O | P | E | N | | L | U | X | E | | | S | T | A | N |
Wed 8/14/2019

| | | | | | | | | | | | | | | |
| --- | --- | --- | --- | --- | --- | --- | --- | --- | --- | --- | --- | --- | --- | --- |
| A | B | I | T | | R | E | D | O | | C | L | O | V | E |
| R | O | L | E | | A | R | A | B | | H | O | V | E | R |
| B | A | K | E | D | Z | I | T | I | | O | N | A | I | R |
| | | | T | H | E | C | A | T | S | K | I | L | L | S |
| A | M | A | H | L | | | | S | H | E | | | | |
| T | I | D | E | | B | I | O | | A | H | O | R | S | E |
| T | R | A | | S | A | N | T | A | M | O | N | I | C | A |
| R | A | P | | I | N | I | T | S | | L | E | V | A | R |
| A | C | T | I | N | | G | A | P | E | D | | A | L | L |
| C | L | O | C | K | T | O | W | E | R | S | | L | E | I |
| T | E | R | E | S | A | | A | N | A | | G | E | N | E |
| | | | | A | R | E | | | | R | U | D | E | R |
| J | O | B | A | P | P | L | I | C | A | N | T | | | |
| A | D | I | E | U | | W | O | O | D | S | T | O | C | K |
| B | I | G | O | T | | A | T | O | Z | | E | L | H | I |
| S | C | A | N | T | | Y | A | L | E | | R | E | I | N |
Wed 7/10/2019

| | | | | | | | | | | | | | | |
| --- | --- | --- | --- | --- | --- | --- | --- | --- | --- | --- | --- | --- | --- | --- |
| B | I | G | D | A | Y | | | J | A | B | | H | U | M |
| O | R | I | O | L | E | | L | O | S | E | F | A | C | E |
| D | A | L | L | A | S | | O | I | L | W | E | L | L | S |
| Y | E | A | T | S | | B | U | N | | A | L | L | A | H |
| | | | | K | I | E | V | | S | I | L | O | | |
| R | O | C | K | A | N | D | R | O | L | L | | F | I | B |
| I | N | H | A | N | D | | E | W | E | | A | F | O | R |
| F | A | I | L | | I | M | P | E | I | | L | A | N | E |
| L | I | N | E | | C | A | Y | | G | R | O | M | I | T |
| E | R | A | | S | T | A | R | C | H | I | T | E | C | T |
| | | T | O | W | S | | A | U | T | O | | | | |
| I | S | O | L | E | | A | M | P | | T | O | S | C | A |
| N | E | W | D | E | L | H | I | | B | A | N | K | O | F |
| T | R | E | E | T | O | A | D | | O | C | C | U | L | T |
| O | A | R | | S | U | B | | | S | T | E | A | D | S |
Tue 6/11/2019

| | | | | | | | | | | | | | | |
| --- | --- | --- | --- | --- | --- | --- | --- | --- | --- | --- | --- | --- | --- | --- |
| N | A | L | A | | B | O | R | E | | | A | J | A | R |
| A | D | A | M | | U | T | E | S | | I | R | U | L | E |
| N | O | W | O | R | R | I | E | S | | S | A | L | O | N |
| | | | C | I | R | C | L | E | O | F | L | I | F | E |
| I | N | T | O | T | O | | | S | F | O | | E | T | E |
| N | A | H | | E | S | S | O | | F | R | A | T | | |
| D | I | E | T | S | | E | L | L | E | | S | A | L | T |
| I | L | L | S | | R | E | A | I | R | | E | Y | E | R |
| A | S | I | A | | A | M | F | M | | S | A | M | O | A |
| | | O | R | B | S | | S | A | C | K | | O | N | S |
| O | W | N | | A | T | E | | | R | A | H | R | A | H |
| H | A | K | U | N | A | M | A | T | A | T | A | | | |
| A | G | I | N | G | | P | R | I | D | E | R | O | C | K |
| R | E | N | T | S | | T | E | L | L | | E | R | I | E |
| A | R | G | O | | | Y | A | L | E | | S | C | A | R |
Wed 12/12/2018

| | | | | | | | | | | | | | | |
| --- | --- | --- | --- | --- | --- | --- | --- | --- | --- | --- | --- | --- | --- | --- |
| C | A | B | O | | H | E | M | I | | A | N | D | O | R |
| U | P | O | N | | A | V | O | N | | G | U | I | D | E |
| F | O | R | A | | B | I | B | I | | E | N | R | O | N |
| F | R | E | D | D | I | E | | C | O | N | C | E | R | T |
| S | T | R | A | I | T | | L | E | R | O | I | | | |
| | | | R | O | S | S | I | | I | R | O | N | O | N |
| T | A | T | E | R | | T | V | M | O | M | | A | W | E |
| A | J | A | | | Q | U | E | E | N | | | Z | I | T |
| L | A | X | | S | U | D | A | N | | C | R | I | E | S |
| C | R | I | M | E | A | | I | S | S | U | E | | | |
| | | | E | A | S | E | D | | T | E | A | S | E | T |
| B | E | N | E | F | I | T | | M | E | R | C | U | R | Y |
| E | N | O | K | I | | Y | S | E | R | | T | R | A | P |
| A | R | I | E | S | | M | U | T | E | | E | L | S | E |
| M | Y | R | R | H | | A | P | S | O | | D | Y | E | D |
Wed 11/28/2018

| | | | | | | | | | | | | | | |
| --- | --- | --- | --- | --- | --- | --- | --- | --- | --- | --- | --- | --- | --- | --- |
| R | I | B | | M | I | F | F | | T | A | P | P | E | D |
| O | N | E | L | I | N | E | R | | O | R | E | L | S | E |
| G | A | T | O | R | A | D | E | | S | T | R | A | T | A |
| U | P | T | O | | N | I | N | E | S | | | Y | E | N |
| E | T | E | | H | E | N | C | E | | A | P | S | E | S |
| | | R | O | O | | | H | O | W | T | O | | | |
| B | A | D | A | C | T | O | R | | H | A | W | K | E | D |
| O | L | A | F | | U | S | E | R | I | D | | I | R | E |
| A | M | Y | | F | L | A | V | O | R | | O | C | T | A |
| R | A | S | C | A | L | | O | N | L | O | O | K | E | R |
| | | | A | R | E | E | L | | | A | P | U | | |
| T | E | M | P | O | | R | U | B | I | K | | P | A | D |
| O | L | E | | | O | A | T | E | S | | I | A | G | O |
| W | I | E | L | D | S | | I | N | E | S | C | R | O | W |
| E | S | T | E | R | S | | O | N | R | E | C | O | R | D |
| D | E | S | O | T | O | | N | Y | E | T | | W | A | Y |
Sun 6/3/2018

PROVING THEM WRONG

| | | | | | | | | | | | | | | | | | | | | |
| --- | --- | --- | --- | --- | --- | --- | --- | --- | --- | --- | --- | --- | --- | --- | --- | --- | --- | --- | --- | --- |
| C | O | W | | I | N | S | E | R | T | S | | T | E | A | M | O | | V | A | N |
| U | R | I | | D | E | T | R | O | I | T | | U | N | D | E | R | S | I | D | E |
| T | A | N | | O | V | E | R | A | G | E | | B | A | L | T | I | M | O | R | E |
| S | T | E | W | S | | V | A | D | E | R | | A | T | E | | O | I | L | E | D |
| I | O | T | A | | R | E | T | I | R | E | | S | E | R | | L | L | A | M | A |
| T | R | A | S | H | Y | | A | E | S | O | P | | | | D | E | E | D | | |
| | | S | H | O | A | L | | | | | U | S | A | G | E | S | | A | R | K |
| N | A | T | I | O | N | A | L | S | | S | P | I | N | A | L | | | V | I | E |
| A | G | E | N | T | | T | O | O | K | T | U | R | N | S | | C | H | I | D | E |
| B | O | R | G | | F | E | N | N | E | L | | | | | C | H | O | S | E | N |
| | | | T | H | E | R | E | S | N | O | I | I | N | T | E | A | M | | | |
| A | T | W | O | O | D | | | | | U | N | C | O | O | L | | E | T | T | A |
| F | I | E | N | D | | C | A | R | D | I | N | A | L | S | | A | S | H | E | N |
| A | L | I | | | M | A | J | O | R | S | | N | O | C | O | N | T | E | S | T |
| R | E | M | | S | O | L | A | C | E | | | | | A | C | T | A | S | | |
| | | A | R | E | S | | | | D | R | A | W | L | | T | I | N | E | A | R |
| S | T | R | U | T | | S | A | L | | E | R | I | E | P | A | | D | A | M | E |
| A | W | A | I | T | | T | E | E | | F | A | N | T | A | | A | S | W | A | N |
| M | I | N | N | E | S | O | T | A | | E | R | O | S | I | O | N | | O | L | D |
| O | N | E | S | E | C | O | N | D | | R | A | N | I | N | T | O | | L | I | E |
| S | S | R | | S | I | L | A | S | | S | T | A | N | T | O | N | | F | E | R |
Thu 5/17/2018

| | | | | | | | | | | | | | | |
| --- | --- | --- | --- | --- | --- | --- | --- | --- | --- | --- | --- | --- | --- | --- |
| C | L | A | P | | A | G | A | V | E | | S | A | M | E |
| H | E | R | O | | W | E | W | O | N | | I | L | Y | A |
| A | M | E | S | | N | E | W | O | R | L | E | A | N | S |
| D | O | N | T | A | S | K | | D | O | O | R | M | A | T |
| S | N | A | I | L | | | N | O | N | P | R | O | | |
| | | | T | A | T | T | O | O | | | A | D | A | M |
| R | A | J | | R | I | O | T | | | | S | O | R | E |
| E | T | A | | M | A | Y | 1 | 7 | 1 | 8 | | M | E | L |
| D | A | Z | S | | | | B | U | L | B | | E | A | T |
| A | D | Z | E | | | R | I | P | S | A | W | | | |
| | | B | A | S | S | E | T | | | L | A | S | T | S |
| I | N | A | W | O | R | D | | B | I | L | L | N | Y | E |
| S | A | N | A | N | T | O | N | I | O | | L | I | L | I |
| I | N | D | Y | | A | N | I | O | N | | O | D | E | S |
| S | A | S | S | | S | E | N | S | E | | P | E | R | M |
Thu 4/5/2018

| | | | | | | | | | | | | | | | |
| --- | --- | --- | --- | --- | --- | --- | --- | --- | --- | --- | --- | --- | --- | --- | --- |
| K | A | F | K | A | | | M | A | N | O | | A | S | E | A |
| A | G | A | I | N | | S | A | N | A | N | D | R | E | A | S |
| B | O | T | T | O | M | O | F | T | H | E | N | I | N | T | H |
| O | R | E | | | I | L | I | E | | | C | A | D | | |
| B | A | S | E | S | L | O | A | D | E | D | | S | A | G | A |
| | | | X | K | E | | | | W | A | R | | L | O | U |
| C | O | T | T | E | R | | T | W | O | M | E | N | O | U | T |
| A | F | O | O | T | | S | E | E | K | | C | O | N | G | O |
| F | U | L | L | C | O | U | N | T | | S | A | R | G | E | S |
| E | S | L | | H | E | M | | | | A | N | T | | | |
| S | E | R | T | | D | O | W | N | B | Y | T | H | R | E | E |
| | | O | U | I | | | R | Y | A | N | | | U | T | E |
| G | R | A | N | D | S | L | A | M | H | O | M | E | R | U | N |
| A | U | D | I | O | T | A | P | E | S | | E | G | A | D | S |
| L | E | S | S | | L | O | S | T | | | H | O | L | E | Y |
Fri 1/19/2018

| | | | | | | | | | | | | | | |
| --- | --- | --- | --- | --- | --- | --- | --- | --- | --- | --- | --- | --- | --- | --- |
| G | R | A | B | B | A | R | | P | A | R | A | D | O | R |
| R | E | L | E | A | S | E | | A | B | I | L | E | N | E |
| A | T | L | A | N | T | A | | L | A | B | E | L | E | D |
| N | O | I | R | | E | P | E | E | S | | S | I | T | E |
| T | O | N | | B | R | E | A | D | E | D | | C | O | Y |
| S | L | O | P | E | | R | R | R | | E | L | A | T | E |
| | | N | I | T | | S | P | Y | | C | I | T | E | S |
| | B | E | E | T | | | | | | O | V | E | N | |
| G | O | P | R | O | | C | O | T | | D | E | B | | |
| E | R | R | O | R | | R | N | A | | E | D | A | T | E |
| M | E | I | | S | T | E | E | P | E | D | | L | E | M |
| I | S | N | T | | B | A | S | E | L | | S | A | A | B |
| N | O | T | A | L | O | T | | D | E | F | E | N | S | E |
| I | M | E | M | I | N | E | | U | N | L | A | C | E | D |
| S | E | R | A | P | E | S | | P | A | Y | L | E | S | S |
Tue 12/12/2017

| | | | | | | | | | | | | | | |
| --- | --- | --- | --- | --- | --- | --- | --- | --- | --- | --- | --- | --- | --- | --- |
| S | O | X | | D | I | L | L | | H | A | R | P | O | N |
| C | H | R | I | S | T | I | E | | A | M | E | L | I | A |
| R | E | A | C | T | S | T | O | | N | O | S | A | L | T |
| A | N | T | E | | Y | E | N | S | | S | T | Y | | |
| P | R | E | S | S | | | A | P | R | | O | D | A | Y |
| S | Y | D | | E | M | B | R | Y | O | | R | E | N | E |
| | | | O | R | E | A | D | | O | P | I | A | T | E |
| | S | A | L | V | A | T | O | R | M | U | N | D | I | |
| G | O | L | D | E | N | | D | O | I | N | G | | | |
| A | D | A | M | | I | N | A | N | E | T | | T | U | B |
| L | A | N | A | | T | O | V | | | S | H | I | N | E |
| | | A | S | K | | W | I | S | E | | U | T | E | S |
| H | A | L | T | E | D | | N | O | V | E | L | L | A | S |
| A | R | D | E | N | T | | C | H | A | R | L | E | S | I |
| S | T | A | R | T | S | | I | O | N | A | | D | Y | E |
Wed 10/11/2017

| | | | | | | | | | | | | | | |
| --- | --- | --- | --- | --- | --- | --- | --- | --- | --- | --- | --- | --- | --- | --- |
| M | A | C | A | O | | W | I | L | T | S | | I | G | A |
| I | L | O | S | T | | I | N | E | R | T | | K | O | D |
| D | O | C | H | O | L | L | I | D | A | Y | | E | N | D |
| | T | O | E | H | O | L | D | | M | E | S | C | A | L |
| | | | | | B | O | L | T | | S | A | L | V | E |
| A | N | G | S | T | | W | E | L | L | | L | A | Y | S |
| R | E | U | N | I | F | Y | | C | A | J | U | N | | |
| B | A | N | A | N | A | | | | R | A | T | T | L | E |
| | | F | R | O | I | D | | M | A | K | E | O | U | T |
| B | O | I | L | | R | E | M | O | | E | R | N | I | E |
| A | N | G | E | L | | F | I | N | E | | | | | |
| O | C | H | R | E | S | | M | I | N | N | O | W | S | |
| B | A | T | | T | H | E | O | K | C | O | R | R | A | L |
| A | L | A | | G | E | E | S | E | | S | C | E | N | E |
| B | L | T | | O | S | K | A | R | | H | A | N | G | S |
Wed 8/30/2017

| | | | | | | | | | | | | | | |
| --- | --- | --- | --- | --- | --- | --- | --- | --- | --- | --- | --- | --- | --- | --- |
| B | L | U | N | T | | A | S | S | E | S | | E | G | G |
| R | O | S | I | E | | B | L | U | R | T | | T | O | O |
| O | B | A | M | A | | B | A | R | R | E | | A | R | T |
| | | | B | L | A | R | T | | A | W | E | I | G | H |
| R | A | I | L | E | D | | | S | T | A | P | L | E | S |
| A | N | N | E | A | L | | B | L | A | R | E | | | |
| Z | E | B | | F | I | E | R | I | | D | E | R | E | K |
| O | R | A | L | | B | L | A | D | E | | S | E | W | N |
| R | A | D | I | O | | I | C | E | R | S | | L | E | I |
| | | | S | L | A | D | E | | I | T | S | E | L | F |
| U | K | U | L | E | L | E | | | C | U | T | T | L | E |
| D | O | R | E | M | I | | S | H | A | D | E | | | |
| D | A | B | | I | G | L | O | O | | I | N | F | O | R |
| E | L | A | | S | H | A | R | E | | O | C | H | R | E |
| R | A | N | | S | T | Y | E | S | | S | H | A | R | P |
POW

Sun 7/30/2017

BY DESIGN

| | | | | | | | | | | | | | | | | | | | | |
| --- | --- | --- | --- | --- | --- | --- | --- | --- | --- | --- | --- | --- | --- | --- | --- | --- | --- | --- | --- | --- |
| J | O | T | | T | I | M | I | D | | S | N | A | P | | I | H | E | A | R | D |
| A | N | A | | O | P | I | N | E | | H | U | L | A | | S | O | P | H | I | A |
| M | A | X | | W | O | R | K | T | H | E | N | I | G | H | T | S | H | I | F | T |
| E | D | I | T | S | | | S | A | U | D | | E | O | E | | | E | L | L | E |
| S | A | T | E | | O | N | P | I | N | S | A | N | D | N | E | E | D | L | E | S |
| I | R | O | N | | L | I | O | N | S | | B | R | A | | V | A | R | | | |
| V | E | T | S | | E | A | T | S | | B | O | A | | P | A | R | A | G | O | N |
| | | H | I | H | O | | | | S | I | M | C | A | R | D | | | O | R | E |
| C | R | E | D | O | | F | I | T | T | O | B | E | T | I | E | D | | E | D | T |
| H | A | R | E | M | | A | C | R | E | | | | E | N | D | E | | S | E | Z |
| E | T | U | D | E | | J | E | E | P | | H | E | A | T | | C | H | O | R | E |
| W | I | N | | E | R | I | C | | | | E | L | S | A | | R | O | V | E | R |
| S | O | W | | C | U | T | A | N | D | D | R | I | E | D | | E | N | E | R | O |
| U | N | A | | | L | A | P | O | R | T | E | | | | P | E | E | R | | |
| P | S | Y | C | H | E | S | | T | E | S | | P | I | L | E | | S | T | A | R |
| | | | O | A | R | | C | S | A | | T | I | M | E | R | | T | H | R | U |
| S | H | O | O | T | S | F | R | O | M | T | H | E | H | I | P | | L | E | S | S |
| R | E | A | L | | | R | E | G | | A | E | R | O | | | K | Y | L | E | S |
| T | A | K | E | U | P | A | C | O | L | L | E | C | T | I | O | N | | I | N | E |
| A | V | E | R | S | E | | H | O | O | K | | E | E | R | I | E | | N | A | T |
| S | E | N | S | E | D | | E | D | G | Y | | S | P | A | D | E | | E | L | S |
Tue 5/2/2017

| | | | | | | | | | | | | | | |
| --- | --- | --- | --- | --- | --- | --- | --- | --- | --- | --- | --- | --- | --- | --- |
| B | L | O | C | K | E | D | | N | A | H | | O | H | M |
| R | O | M | A | N | C | E | | A | T | A | | N | O | R |
| A | N | N | I | E | O | A | K | L | E | Y | | C | O | B |
| S | E | I | N | E | | R | I | D | O | F | | E | P | I |
| | | | E | L | S | | N | I | N | E | B | A | L | L |
| U | N | C | | S | I | P | | | | V | I | R | A | L |
| G | R | O | W | | F | R | A | T | | E | G | O | | |
| H | A | M | I | L | T | O | N | B | E | R | M | U | D | A |
| | | P | E | A | | S | T | A | T | | E | N | I | D |
| G | R | A | S | P | | | | R | A | H | | D | E | O |
| R | E | N | T | R | O | L | L | | L | E | I | | | |
| I | V | Y | | O | B | O | E | S | | I | D | A | H | O |
| T | E | M | | B | E | S | T | M | U | S | I | C | A | L |
| T | R | A | | E | Y | E | | E | S | T | O | N | I | A |
| Y | E | N | | S | S | R | | W | E | S | T | E | R | N |
Tue 11/15/2016

| | | | | | | | | | | | | | | |
| --- | --- | --- | --- | --- | --- | --- | --- | --- | --- | --- | --- | --- | --- | --- |
| T | O | W | N | | S | P | E | D | | L | I | N | D | A |
| I | D | E | A | | T | I | D | E | | E | V | E | R | S |
| G | O | A | T | | U | T | E | S | | T | Y | P | O | S |
| E | R | N | I | E | B | A | N | K | S | | C | A | L | E |
| | | | O | R | B | S | | | T | R | O | L | L | S |
| S | P | I | N | A | L | | C | C | L | I | V | | | |
| A | L | T | A | | E | L | A | L | | M | E | D | I | A |
| W | O | R | L | D | S | E | R | I | E | S | R | I | N | G |
| S | T | Y | L | E | | G | A | O | L | | E | D | G | E |
| | | | E | L | R | O | Y | | E | D | D | I | E | S |
| R | E | G | A | L | E | | | S | C | O | W | | | |
| A | L | O | G | | N | I | G | H | T | G | A | M | E | S |
| M | O | P | U | P | | B | O | O | R | | L | A | R | A |
| P | A | R | E | E | | M | U | N | I | | L | Y | O | N |
| S | N | O | R | T | | S | P | E | C | | S | O | S | A |
Sat 11/12/2016

| | | | | | | | | | | | | | | |
| --- | --- | --- | --- | --- | --- | --- | --- | --- | --- | --- | --- | --- | --- | --- |
| N | O | S | I | D | E | | | T | E | A | R | G | A | S |
| O | P | U | S | E | S | | S | E | X | S | C | E | N | E |
| R | E | P | O | R | T | G | E | N | E | R | A | T | O | R |
| E | N | E | | N | A | R | C | | | E | S | S | I | E |
| A | F | R | | | T | O | O | B | A | D | | I | N | N |
| S | I | B | | R | E | G | N | A | L | | A | N | T | E |
| O | R | O | N | O | | | D | R | E | A | M | T | | |
| N | E | W | Y | O | R | K | C | N | E | W | Y | O | R | K |
| | | L | E | S | I | O | N | | | E | S | T | E | E |
| T | A | C | T | | D | O | D | G | E | D | | R | A | Y |
| O | S | H | | C | A | L | M | E | D | | | O | R | C |
| P | L | A | N | A | | | E | N | E | S | | U | S | A |
| H | O | M | E | P | H | O | N | E | N | U | M | B | E | R |
| A | P | P | A | R | E | N | T | | I | M | G | L | A | D |
| T | E | S | T | A | T | E | | | C | O | M | E | T | S |
Thu 7/14/2016

| | | | | | | | | | | | | | | |
| --- | --- | --- | --- | --- | --- | --- | --- | --- | --- | --- | --- | --- | --- | --- |
| A | P | P | O | S | E | | T | A | P | E | D | E | C | K |
| W | E | A | V | E | R | | A | L | A | N | A | L | D | A |
| A | P | P | E | A | R | | N | O | V | E | M | B | E | R |
| Y | E | A | R | S | | A | G | E | E | | | A | F | T |
| | | | T | O | R | S | O | | R | H | O | | | |
| | C | H | I | N | U | P | | T | S | E | L | I | O | T |
| L | O | O | P | | T | H | A | I | | R | E | N | Z | O |
| E | S | T | | C | H | A | R | L | I | E | | D | A | D |
| S | M | E | L | L | | L | E | T | S | | B | I | R | D |
| S | O | L | O | A | C | T | | S | T | R | E | A | K | |
| | | | T | W | O | | O | A | S | E | S | | | |
| A | S | H | | | R | E | S | T | | A | T | E | A | T |
| P | H | O | N | E | T | I | C | | C | L | I | C | H | E |
| P | A | S | A | D | E | N | A | | U | T | A | H | A | N |
| T | H | E | B | O | X | E | R | | M | Y | L | O | S | S |
Sun 5/8/2016

TRAPPED MOISTURE

| | | | | | | | | | | | | | | | | | | | | |
| --- | --- | --- | --- | --- | --- | --- | --- | --- | --- | --- | --- | --- | --- | --- | --- | --- | --- | --- | --- | --- |
| S | A | G | E | S | | | H | A | D | | A | J | A | R | | F | A | S | T | |
| A | T | R | I | A | | B | I | T | E | | S | U | R | E | | I | N | T | E | R |
| S | W | O | R | N | | A | G | R | A | | S | L | I | C | E | S | E | R | V | E |
| H | A | W | E | D | | C | H | A | N | G | E | Y | O | U | R | H | W | A | Y | S |
| A | R | T | | C | H | O | O | | R | A | T | | T | R | I | O | | W | E | T |
| | | H | M | A | I | N | C | O | U | R | S | E | | | S | K | I | M | | |
| K | A | R | A | T | E | | T | O | S | S | | W | O | W | | S | C | A | L | E |
| R | E | M | I | | D | R | A | N | K | | D | I | D | I | T | | I | T | I | S |
| O | R | O | N | O | | A | N | A | | S | O | N | A | T | A | | N | S | E | C |
| F | I | N | E | L | I | N | E | | D | O | G | G | Y | H | B | A | G | | | |
| T | E | E | | I | N | C | | M | O | L | E | S | | N | O | B | | J | A | S |
| | | | H | O | T | H | W | I | R | E | S | | T | O | O | L | B | E | L | T |
| S | O | S | O | | R | U | I | N | E | D | | I | R | R | | Y | O | W | I | E |
| A | B | E | T | | O | S | L | I | N | | R | O | A | S | T | | A | I | N | T |
| D | I | N | E | R | | E | E | N | | S | E | W | N | | H | O | R | S | E | S |
| | | S | L | U | R | | | G | O | O | D | A | S | G | O | L | D | H | | |
| E | Y | E | | S | E | A | S | | B | R | R | | I | E | R | E | | L | A | B |
| S | A | L | T | H | O | F | T | H | E | E | A | R | T | H | | A | N | I | T | A |
| T | H | E | H | U | S | T | L | E | R | | F | A | I | R | | N | A | D | A | L |
| H | O | S | E | R | | E | E | R | O | | T | R | O | Y | | N | E | A | L | S |
| | O | S | O | S | | R | O | A | N | | S | E | N | | | A | S | Y | L | A |
Tue 4/19/2016

| | | | | | | | | | | | | | | |
| --- | --- | --- | --- | --- | --- | --- | --- | --- | --- | --- | --- | --- | --- | --- |
| S | P | A | R | | D | R | E | | | N | E | S | T | S |
| O | U | T | E | R | E | A | R | | M | I | N | T | E | D |
| P | R | O | V | I | D | E | R | | A | P | R | O | N | S |
| P | E | L | O | S | I | | | A | E | S | O | P | | |
| Y | E | L | L | | C | A | R | D | S | | B | O | S | S |
| | | | T | I | A | R | A | S | | H | E | R | T | Z |
| A | T | T | | S | T | E | W | | M | I | D | D | I | E |
| P | A | W | | H | E | A | D | S | U | P | | E | L | L |
| P | H | O | B | O | S | | E | A | R | P | | R | E | L |
| T | O | B | A | T | | S | A | I | D | O | K | | | |
| S | E | A | L | | T | U | L | L | E | | E | L | I | S |
| | | G | L | A | R | E | | | R | E | N | A | T | A |
| F | I | G | A | R | O | | E | C | O | N | O | M | I | C |
| I | C | E | D | I | N | | S | A | N | D | B | A | N | K |
| B | U | R | S | A | | | E | V | E | | I | R | A | S |
Wed 3/16/2016

| | | | | | | | | | | | | | | |
| --- | --- | --- | --- | --- | --- | --- | --- | --- | --- | --- | --- | --- | --- | --- |
| E | L | M | I | R | A | | J | O | K | E | | P | H | I |
| F | A | U | C | E | T | | A | X | E | L | | A | O | N |
| F | R | I | E | D | O | N | I | O | N | S | | U | N | O |
| S | A | R | D | I | N | E | | | T | E | F | L | O | N |
| | | | | N | A | V | A | L | | | O | R | R | |
| | P | I | C | K | L | E | D | P | E | P | P | E | R | S |
| P | A | L | S | | | R | O | S | S | I | | V | O | L |
| U | G | L | I | E | R | | | | A | N | G | E | L | A |
| N | E | B | | V | O | I | D | S | | | O | R | L | Y |
| S | T | E | W | E | D | T | O | M | A | T | O | E | S | |
| | U | T | A | | | S | H | A | M | U | | | | |
| M | R | H | Y | D | E | | | C | O | N | S | I | S | T |
| O | N | E | | D | R | U | N | K | E | N | C | O | O | K |
| P | E | R | | A | T | R | A | | B | E | A | T | I | T |
| E | R | E | | Y | E | L | P | | A | L | T | A | R | S |
Sun 3/6/2016

IN CHARACTER

| | | | | | | | | | | | | | | | | | | | | |
| --- | --- | --- | --- | --- | --- | --- | --- | --- | --- | --- | --- | --- | --- | --- | --- | --- | --- | --- | --- | --- |
| F | L | O | | I | M | A | G | E | | | F | O | T | O | | A | G | A | I | N |
| B | A | R | | F | O | D | O | R | | T | R | A | I | N | | B | R | U | T | E |
| O | U | R | | C | O | M | R | A | D | E | O | F | M | E | R | C | U | T | I | O |
| M | R | I | | | R | I | O | | I | N | N | | O | R | E | | E | O | N | S |
| B | A | N | Q | U | E | T | G | H | O | S | T | | T | O | T | A | L | S | | |
| | | H | U | S | | S | U | E | | | | S | H | O | R | N | | T | O | W |
| | M | A | I | D | S | | E | L | D | E | R | L | Y | M | O | N | A | R | C | H |
| F | A | T | C | A | T | S | | M | A | L | A | Y | | | | I | D | A | H | O |
| A | R | C | H | | E | A | R | | D | O | I | | A | I | R | | O | D | E | S |
| S | C | H | E | M | E | R | A | G | A | I | N | S | T | C | A | E | S | A | R | |
| | | | | A | L | O | N | E | | | | A | H | E | M | S | | | | |
| | L | O | V | E | I | N | T | E | R | E | S | T | O | F | O | L | I | V | I | A |
| B | E | N | E | | E | G | O | | E | V | E | | S | O | N | | M | O | O | N |
| L | A | L | A | W | | | | A | L | A | M | O | | G | E | A | R | I | N | G |
| E | V | I | L | A | N | T | A | G | O | N | I | S | T | | S | P | I | C | E | |
| D | E | N | | C | O | I | F | S | | | | S | I | B | | A | C | E | | |
| | | E | M | O | T | E | R | | M | A | C | A | B | R | E | T | H | A | N | E |
| M | I | C | E | | I | D | A | | A | B | E | | E | E | R | | | C | E | L |
| U | N | H | A | P | P | Y | M | A | L | C | O | N | T | E | N | T | | T | R | U |
| S | C | A | L | E | | E | E | L | E | D | | R | A | D | I | I | | O | D | D |
| S | A | T | Y | R | | S | S | T | S | | | A | N | S | E | L | | R | Y | E |
Mon 2/15/2016

| | | | | | | | | | | | | | | | |
| --- | --- | --- | --- | --- | --- | --- | --- | --- | --- | --- | --- | --- | --- | --- | --- |
| P | O | L | K | | A | M | T | S | | B | E | L | I | E | D |
| O | V | E | N | | P | O | R | K | | E | V | O | L | V | E |
| I | A | G | O | | P | L | A | Y | | R | E | U | S | E | S |
| S | L | I | T | | E | A | S | E | I | N | | P | A | R | K |
| E | O | S | | D | A | R | K | | C | A | S | E | | | |
| | F | L | A | I | L | S | | D | A | R | T | | P | Q | R |
| | F | A | W | N | S | | W | E | N | D | Y | | O | U | I |
| T | I | T | L | E | | D | A | F | T | | L | A | C | E | D |
| E | C | O | | T | H | E | F | T | | P | I | C | K | S | |
| X | E | R | | T | A | F | T | | G | A | S | K | E | T | |
| | | | A | E | R | O | | T | A | R | T | | T | I | S |
| T | O | R | T | | R | E | L | A | T | E | | A | V | O | W |
| I | D | O | I | D | O | | E | B | O | N | | L | E | N | O |
| D | I | A | L | E | D | | F | O | R | T | | I | T | E | R |
| Y | E | N | T | A | S | | T | O | S | S | | F | O | R | D |
Sat 12/5/2015

| | | | | | | | | | | | | | | |
| --- | --- | --- | --- | --- | --- | --- | --- | --- | --- | --- | --- | --- | --- | --- |
| R | A | M | A | D | A | | | S | H | O | T | P | A | R |
| E | L | I | C | I | T | | J | O | E | T | O | R | R | E |
| S | A | N | E | S | T | | I | N | N | O | T | I | M | E |
| U | M | A | T | H | U | R | M | A | N | | E | V | E | N |
| M | O | R | E | Y | | A | I | R | E | D | | A | N | A |
| E | D | E | N | | R | M | N | | R | U | S | T | I | C |
| S | E | T | | M | A | R | Y | S | | B | L | E | A | T |
| | | | P | I | N | O | C | C | H | I | O | | | |
| C | O | N | A | N | | D | R | A | I | N | | F | I | B |
| A | V | E | S | T | A | | I | R | S | | R | O | L | O |
| P | E | P | | S | P | I | C | E | | J | E | L | L | O |
| A | R | T | S | | R | F | K | S | T | A | D | I | U | M |
| B | L | U | E | L | I | N | E | | U | N | E | A | S | E |
| L | A | N | C | E | L | O | T | | M | E | A | G | E | R |
| E | Y | E | T | E | S | T | | | S | T | R | E | S | S |
Sun 10/11/2015

FOR VARIETY'S SAKE

| | | | | | | | | | | | | | | | | | | | | |
| --- | --- | --- | --- | --- | --- | --- | --- | --- | --- | --- | --- | --- | --- | --- | --- | --- | --- | --- | --- | --- |
| P | A | S | S | | | A | B | E | A | D | | T | R | A | S | H | | I | B | M |
| A | L | T | A | | A | L | U | M | N | A | | H | A | G | U | E | | C | E | E |
| L | I | E | F | | P | O | R | T | A | B | L | E | S | H | E | L | T | E | R | S |
| E | N | V | E | L | O | P | S | | | S | I | R | | A | T | T | A | C | K | S |
| R | E | E | L | E | D | | T | A | G | A | L | O | G | | | E | T | A | S | |
| | | M | Y | A | | M | Y | A | U | T | O | B | I | O | G | R | A | P | H | Y |
| E | V | A | | S | P | I | N | A | L | | | E | L | H | I | | | P | I | E |
| C | O | R | N | E | L | L | | S | A | I | D | | | M | O | C | | E | R | A |
| A | L | T | E | | S | N | L | | G | R | A | N | D | S | T | A | N | D | E | R |
| S | T | I | E | S | | E | E | K | | A | R | E | A | | T | S | U | | | |
| H | A | N | D | W | A | R | M | E | R | | C | A | R | R | O | T | C | A | K | E |
| | | | N | E | I | | M | R | E | D | | T | E | E | | E | L | L | E | S |
| E | A | S | T | E | R | P | A | R | A | D | E | | S | P | A | | E | E | L | S |
| A | N | T | | T | I | O | | | L | E | A | N | | A | R | T | I | C | L | E |
| R | T | E | | | E | L | M | O | | | S | O | F | R | E | E | | B | I | N |
| L | I | V | E | F | R | O | M | N | E | W | Y | O | R | K | | T | W | A | | |
| | D | E | A | R | | | M | E | T | H | A | N | E | | B | R | I | L | L | O |
| C | O | N | T | E | S | T | | A | N | Y | | | I | S | L | A | N | D | E | R |
| I | T | S | S | A | T | U | R | D | A | Y | N | I | G | H | T | | I | W | O | N |
| G | E | O | | K | O | R | E | A | | E | T | C | H | E | S | | N | I | N | O |
| S | S | N | | S | A | N | D | Y | | S | H | U | T | S | | | G | N | A | T |
Wed 6/17/2015

| | | | | | | | | | | | | | | |
| --- | --- | --- | --- | --- | --- | --- | --- | --- | --- | --- | --- | --- | --- | --- |
| U | R | G | E | D | | | | W | I | N | S | O | M | E |
| S | E | E | S | A | W | | J | A | L | O | P | I | E | S |
| E | V | O | L | V | E | | E | Y | E | B | A | L | L | S |
| R | U | R | | I | R | M | A | | X | E | D | | | |
| S | E | G | | D | E | A | N | S | | L | E | A | R | S |
| | | E | B | B | | S | P | A | | | S | C | A | T |
| M | I | C | R | O | | C | A | U | L | K | | A | D | E |
| U | N | S | O | W | N | | U | D | O | N | | D | I | P |
| S | A | C | | I | C | E | L | | P | I | P | E | U | P |
| I | T | O | | E | R | A | S | E | | G | I | M | M | E |
| N | I | T | S | | | S | A | P | | H | E | Y | | |
| G | E | T | U | P | | T | R | E | A | T | | A | R | T |
| | | | B | R | A | | T | E | C | H | | W | A | R |
| O | N | E | L | I | N | E | R | | T | O | D | A | T | E |
| T | I | M | E | Z | O | N | E | | S | O | U | R | O | N |
| T | A | U | T | E | N | S | | | | D | I | D | N | T |
Mon 2/16/2015

| | | | | | | | | | | | | | | |
| --- | --- | --- | --- | --- | --- | --- | --- | --- | --- | --- | --- | --- | --- | --- |
| E | L | M | E | R | | C | H | I | | J | O | D | I | E |
| N | E | A | T | O | | R | A | N | | E | A | R | L | S |
| T | I | R | E | T | R | A | C | K | | S | T | E | E | P |
| S | A | X | | T | A | C | K | Y | | T | E | A | | |
| | | | O | I | N | K | S | | D | E | R | M | A | L |
| A | M | O | U | N | T | | | M | A | R | S | A | L | A |
| B | O | U | R | G | | Y | E | A | T | S | | B | L | U |
| A | R | T | S | | P | O | L | K | A | | H | O | E | D |
| T | E | O | | O | A | K | I | E | | G | O | U | G | E |
| E | N | F | O | R | C | E | | | R | R | A | T | E | D |
| D | O | O | D | L | E | | S | A | U | E | R | | | |
| | | R | O | E | | A | N | I | M | E | | J | E | W |
| A | U | D | R | A | | T | E | M | P | T | F | A | T | E |
| P | R | E | E | N | | T | A | E | | E | L | I | T | E |
| B | I | R | D | S | | A | D | D | | D | O | L | E | D |
Wed 4/23/2014

| | | | | | | | | | | | | | | |
| --- | --- | --- | --- | --- | --- | --- | --- | --- | --- | --- | --- | --- | --- | --- |
| S | C | H | I | R | R | A | | G | R | I | S | S | O | M |
| E | R | O | D | I | N | G | | N | O | R | E | P | L | Y |
| V | A | M | O | O | S | E | | A | C | E | T | A | L | S |
| E | V | E | N | | | S | A | S | K | | | C | A | T |
| N | E | S | T | S | | | T | H | E | D | I | E | | |
| | | | | E | D | E | R | | T | O | R | R | I | D |
| M | A | C | | N | O | T | O | K | | O | K | A | P | I |
| A | L | A | | S | H | E | P | A | R | D | | C | A | P |
| T | O | R | S | O | | S | H | O | A | L | | E | D | S |
| S | U | P | E | R | C | | I | N | G | E | | | | |
| | | E | E | Y | O | R | E | | | R | E | T | A | G |
| C | O | N | | | O | E | D | S | | | M | E | R | L |
| A | T | T | E | M | P | T | | E | N | T | E | N | T | E |
| L | O | E | S | S | E | R | | W | H | E | R | E | O | N |
| M | E | R | C | U | R | Y | | S | L | A | Y | T | O | N |
Fri 3/28/2014

| | | | | | | | | | | | | | | |
| --- | --- | --- | --- | --- | --- | --- | --- | --- | --- | --- | --- | --- | --- | --- |
| C | A | B | B | I | E | S | | B | U | M | M | E | R | S |
| O | R | L | A | N | D | O | S | E | N | T | I | N | E | L |
| S | O | U | R | C | E | S | O | F | I | N | C | O | M | E |
| A | W | E | D | | N | O | M | O | | S | E | T | U | P |
| | | C | O | D | S | | A | R | A | | | E | S | T |
| M | E | H | T | A | | K | L | E | B | A | N | | | |
| A | L | I | | M | M | I | I | | B | L | I | M | E | Y |
| C | A | P | T | A | I | N | P | H | I | L | L | I | P | S |
| E | N | S | I | G | N | | I | R | E | S | | S | E | E |
| | | | M | E | S | S | R | S | | E | T | H | E | R |
| S | A | G | | | K | E | A | | A | T | R | A | | |
| C | L | E | A | T | | E | T | A | S | | I | N | G | E |
| A | L | E | X | A | N | D | E | R | C | A | L | D | E | R |
| L | O | S | E | O | N | E | S | M | A | R | B | L | E | S |
| P | R | E | S | S | E | D | | S | P | R | Y | E | S | T |
Tue 12/24/2013

| | | | | | | | | | | | | | | |
| --- | --- | --- | --- | --- | --- | --- | --- | --- | --- | --- | --- | --- | --- | --- |
| T | W | A | | R | A | F | T | | R | O | B | B | E | N |
| E | A | T | | E | I | R | E | | I | L | O | I | L | O |
| A | L | T | | P | R | E | S | I | D | E | N | T | O | F |
| | L | E | D | A | | E | S | S | O | | Y | I | P | E |
| P | O | N | Y | C | A | R | | A | F | T | | N | E | E |
| F | W | D | E | K | L | E | R | K | | W | A | G | S | |
| C | I | E | | | T | I | E | | S | O | X | | | |
| | N | E | L | S | O | N | M | A | N | D | E | L | A | |
| | | | I | T | S | | A | D | O | | | I | L | L |
| | T | A | T | A | | A | P | A | R | T | H | E | I | D |
| B | A | N | | Y | E | S | | P | E | R | U | S | E | S |
| A | R | N | O | | C | O | O | T | | I | N | O | N | |
| S | O | U | T | H | A | F | R | I | C | A | | V | A | T |
| S | T | A | R | E | R | | S | N | A | G | | E | T | A |
| I | S | L | A | N | D | | O | G | L | E | | R | E | X |
Tue 11/19/2013

| | | | | | | | | | | | | | | |
| --- | --- | --- | --- | --- | --- | --- | --- | --- | --- | --- | --- | --- | --- | --- |
| C | H | A | T | | S | P | F | | | F | A | Z | E | S |
| H | O | B | O | | F | L | U | E | | E | X | A | L | T |
| O | N | E | O | F | O | U | R | S | | R | E | P | L | Y |
| M | U | L | T | I | | T | O | S | I | R | | S | A | X |
| P | S | I | | S | C | O | R | E | P | A | D | | | |
| | | N | E | H | I | | | | O | R | I | G | I | N |
| M | A | C | S | | G | R | A | N | D | O | P | E | R | A |
| A | L | O | T | | | E | D | U | | | P | T | A | S |
| S | A | L | E | S | E | V | E | N | T | | E | T | N | A |
| T | I | N | E | A | R | | | | A | I | R | Y | | |
| | | | M | I | D | Y | E | A | R | S | | S | R | A |
| J | A | I | | L | E | A | R | N | | B | A | B | E | S |
| A | L | A | M | O | | W | A | G | O | N | F | U | L | S |
| C | A | G | E | R | | S | T | E | W | | T | R | E | E |
| K | N | O | T | S | | | O | L | E | | A | G | E | S |
Sun 5/12/2013

SIMPLY PUT

| | | | | | | | | | | | | | | | | | | | | |
| --- | --- | --- | --- | --- | --- | --- | --- | --- | --- | --- | --- | --- | --- | --- | --- | --- | --- | --- | --- | --- |
| P | O | E | T | | F | R | A | N | | | O | R | B | | P | A | S | S | G | O |
| A | I | D | A | | R | A | M | A | | | C | I | A | | O | N | E | C | A | R |
| C | L | U | B | S | O | D | A | S | | L | E | T | T | E | R | G | R | A | D | E |
| | | | L | A | N | I | N | A | | O | A | T | H | S | | | E | R | G | O |
| P | O | T | E | N | T | I | A | L | C | O | N | S | E | Q | U | E | N | C | E | S |
| A | L | O | H | A | S | | | | O | K | S | | | | S | W | E | E | T | |
| L | O | G | O | | | | K | A | L | B | | D | E | L | T | A | | | | |
| O | F | A | P | L | A | N | O | R | D | E | C | I | S | I | O | N | O | N | E | |
| | | | S | O | B | E | I | T | | F | L | A | T | S | | | P | E | N | D |
| A | S | S | | G | E | E | | | D | O | O | N | E | | S | P | E | E | D | Y |
| C | A | N | N | O | T | R | E | V | E | R | S | E | S | H | O | U | L | D | B | E |
| D | R | A | I | N | S | | R | E | N | E | E | | | E | U | R | | S | Y | D |
| C | A | R | T | | | S | U | E | T | Y | | S | K | A | T | E | S | | | |
| | H | E | E | D | E | D | P | R | I | O | R | T | O | T | H | E | T | I | M | E |
| | | | | E | X | I | T | S | | U | E | Y | S | | | | E | B | A | Y |
| | A | C | I | N | G | | | | A | L | E | | | | S | T | P | E | T | E |
| A | N | A | C | T | I | O | N | I | S | E | F | F | E | C | T | U | A | T | E | D |
| P | O | S | E | | | P | O | D | I | A | | A | L | A | R | M | S | | | |
| L | I | T | T | L | E | T | R | A | M | P | | C | O | M | E | S | I | N | T | O |
| U | N | L | E | S | S | | T | H | O | | | E | P | E | E | | D | I | O | R |
| S | T | E | A | D | S | | H | O | V | | | D | E | L | T | | E | X | P | O |
Wed 3/27/2013

| | | | | | | | | | | | | | | |
| --- | --- | --- | --- | --- | --- | --- | --- | --- | --- | --- | --- | --- | --- | --- |
| B | A | R | C | A | R | | H | E | H | | D | U | M | P |
| A | R | O | U | S | E | | A | B | O | V | E | P | A | R |
| M | E | T | R | I | C | | S | E | T | A | F | I | R | E |
| A | S | I | A | | A | S | I | N | I | N | E | | | |
| | | S | T | O | P | I | T | | S | E | R | U | M | S |
| O | L | S | O | N | | T | O | T | S | | S | P | A | T |
| T | I | E | R | E | D | | N | O | U | N | | S | T | P |
| T | A | R | | R | E | F | E | R | E | E | | A | T | E |
| A | N | I | | S | P | A | S | | S | P | I | N | E | T |
| W | E | E | D | | O | D | O | R | | A | N | D | R | E |
| A | S | S | E | S | S | | W | A | I | L | E | D | | |
| | | | F | E | I | G | N | E | D | | R | O | S | A |
| U | N | D | E | R | T | O | W | | E | A | R | W | A | X |
| B | O | R | A | B | O | R | A | | S | P | O | N | G | E |
| I | B | E | T | | R | E | Y | | T | E | R | S | E | R |
Fri 1/4/2013

| | | | | | | | | | | | | | | |
| --- | --- | --- | --- | --- | --- | --- | --- | --- | --- | --- | --- | --- | --- | --- |
| C | O | A | X | | A | P | P | S | | N | I | P | A | T |
| O | L | D | E | | R | A | R | E | | A | Z | U | R | E |
| M | A | I | N | S | T | R | E | A | M | M | E | D | I | A |
| B | Y | R | O | T | E | | S | L | U | E | | D | A | M |
| | | O | N | E | R | | S | E | N | T | I | N | | |
| C | O | N | S | P | I | R | E | | G | A | T | H | E | R |
| A | N | D | | S | E | U | S | S | | G | E | E | S | E |
| P | E | A | S | | S | E | T | A | T | | M | A | T | H |
| R | I | C | E | R | | S | H | R | E | D | | D | E | I |
| A | N | K | L | E | T | | E | S | C | R | O | W | E | D |
| | | C | A | P | O | F | F | | H | A | R | I | | |
| A | S | H | | O | R | A | L | | D | W | E | L | L | S |
| W | H | A | T | M | O | R | E | C | A | N | I | S | A | Y |
| N | O | I | S | E | | A | S | S | T | | D | O | I | N |
| S | O | R | E | N | | S | H | I | A | | A | N | T | E |
Wed 11/21/2012

| | | | | | | | | | | | | | | |
| --- | --- | --- | --- | --- | --- | --- | --- | --- | --- | --- | --- | --- | --- | --- |
| O | D | D | | C | R | U | M | B | | P | L | I | E | S |
| N | E | E | | H | E | N | I | E | | L | A | T | C | H |
| E | T | A | | A | T | R | I | A | | A | G | I | L | E |
| H | E | N | | N | I | E | | C | S | I | | S | A | E |
| E | N | R | A | G | E | S | | H | A | N | D | S | I | N |
| A | T | U | B | | | T | A | B | U | | R | O | R | Y |
| R | E | S | E | T | S | | C | U | T | E | Y | | | |
| T | S | K | | R | E | S | U | M | E | S | | H | A | L |
| | | | H | Y | A | T | T | | S | E | M | I | T | E |
| P | E | A | S | | N | E | E | D | | | E | T | T | A |
| E | X | O | T | I | C | A | | O | V | E | R | L | A | P |
| N | P | R | | D | E | M | | N | O | W | | I | C | Y |
| T | O | T | A | L | | I | R | A | T | E | | S | H | E |
| A | S | I | D | E | | E | A | T | E | R | | T | E | A |
| D | E | C | O | R | | R | E | E | D | S | | S | S | R |
Wed 5/30/2012

| | | | | | | | | | | | | | | |
| --- | --- | --- | --- | --- | --- | --- | --- | --- | --- | --- | --- | --- | --- | --- |
| O | P | I | E | | O | B | I | E | | B | E | I | N | G |
| B | A | N | D | S | T | A | N | D | | E | M | C | E | E |
| I | T | S | G | O | T | A | G | O | O | D | B | E | A | T |
| S | H | O | A | L | | B | O | M | B | | A | R | T | |
| | | | R | A | B | A | T | | E | R | R | | | |
| A | T | F | | C | I | A | | T | S | A | R | I | N | A |
| C | H | A | V | E | Z | | T | E | E | N | A | G | E | R |
| T | E | R | A | | | A | N | D | | | S | L | O | E |
| A | M | E | R | I | C | A | N | | B | I | S | O | N | S |
| S | E | R | I | A | L | S | | W | O | N | | O | S | T |
| | | | A | N | O | | S | H | O | A | T | | | |
| | S | O | N | | W | A | N | E | | S | I | M | M | S |
| Y | O | U | C | A | N | D | A | N | C | E | T | O | I | T |
| E | N | T | E | R | | D | I | C | K | C | L | A | R | K |
| A | G | A | S | P | | A | L | E | S | | E | N | O | S |
Sun 3/4/2012

LOVE STORY

| | | | | | | | | | | | | | | | | | | | | |
| --- | --- | --- | --- | --- | --- | --- | --- | --- | --- | --- | --- | --- | --- | --- | --- | --- | --- | --- | --- | --- |
| B | E | S | A | M | E | | I | L | L | | C | A | P | R | I | | M | G | M | |
| A | P | O | L | L | O | | C | U | E | | O | L | O | R | D | | A | R | O | D |
| S | I | P | P | I | N | G | O | N | A | G | L | A | S | S | O | F | W | I | N | E |
| E | T | H | S | | | I | N | K | | L | O | S | T | | | A | S | S | I | N |
| H | O | I | | M | A | L | I | | Y | A | N | K | | B | B | S | | S | Q | S |
| I | M | S | T | I | L | L | C | R | A | Z | Y | A | B | O | U | T | Y | O | U | |
| T | E | T | R | A | D | S | | E | K | E | | | L | A | N | C | O | M | E | |
| | | | A | T | E | | O | S | O | | S | F | O | | I | O | S | | | |
| | | I | C | A | N | T | L | I | V | E | W | I | T | H | O | U | T | Y | O | U |
| T | O | C | K | | S | A | I | D | | M | I | X | | A | N | N | | E | A | R |
| W | H | I | S | T | | H | O | U | S | E | M | A | I | D | | T | S | A | R | S |
| O | I | L | | H | M | O | | A | I | R | | T | R | O | P | | E | S | S | A |
| D | O | Y | O | U | R | E | A | L | L | Y | M | E | A | N | T | H | A | T | | |
| | | | A | M | B | | U | S | O | | A | D | S | | B | O | O | | | |
| | H | A | S | B | E | E | N | | | S | R | O | | S | O | L | A | R | I | A |
| | I | S | T | H | A | T | T | H | E | W | I | N | E | T | A | L | K | I | N | G |
| R | L | S | | O | N | E | | A | L | O | E | | D | U | T | Y | | P | A | R |
| E | L | I | E | L | | | S | C | A | R | | O | W | N | | | I | P | S | E |
| I | T | S | M | E | T | A | L | K | I | N | G | T | O | T | H | E | W | I | N | E |
| N | O | T | I | | A | L | I | E | N | | I | T | O | | I | M | O | N | I | T |
| | P | S | T | | P | A | D | R | E | | N | O | D | | S | U | N | G | T | O |
Thu 8/4/2011

| | | | | | | | | | | | | | | |
| --- | --- | --- | --- | --- | --- | --- | --- | --- | --- | --- | --- | --- | --- | --- |
| U | P | S | | S | T | A | S | I | S | | E | S | P | Y |
| Z | O | O | | P | I | N | A | T | A | | D | A | R | E |
| I | N | F | I | E | L | D | S | I | N | | G | L | E | S |
| | D | A | N | C | E | R | | | D | R | Y | | | |
| | | | S | T | R | E | E | T | P | I | | A | N | O |
| A | I | R | E | R | S | | G | A | I | T | | D | O | R |
| S | C | O | R | E | | N | O | L | T | E | | D | E | A |
| S | E | C | T | | M | E | T | E | S | | G | A | L | T |
| E | C | K | | B | O | A | R | S | | F | O | Y | L | E |
| S | A | C | | A | N | T | I | | T | O | S | S | E | D |
| S | P | A | | C | E | O | P | E | R | A | S | | | |
| | | | S | K | Y | | | T | I | M | I | N | G | |
| W | E | N | T | | B | A | R | H | O | P | P | I | N | G |
| D | A | D | A | | A | R | M | A | D | A | | N | A | E |
| S | T | Y | X | | G | I | N | N | E | D | | E | W | E |
Sun 7/10/2011

BODY ENHANCEMENT

| | | | | | | | | | | | | | | | | | | | | |
| --- | --- | --- | --- | --- | --- | --- | --- | --- | --- | --- | --- | --- | --- | --- | --- | --- | --- | --- | --- | --- |
| H | O | L | L | O | W | | | C | L | O | D | | A | T | T | A | I | N | E | D |
| E | R | O | I | C | A | | F | R | O | D | O | | M | O | I | S | T | U | R | E |
| C | O | U | N | T | S | N | O | I | S | E | S | | A | N | T | I | E | T | A | M |
| | | S | E | A | H | O | R | S | E | | | U | T | I | L | S | | C | S | I |
| C | O | I | N | | L | I | M | P | S | E | R | V | I | C | E | | F | R | E | T |
| R | U | N | S | T | O | | | | I | S | E | E | | | D | O | R | A | | |
| E | N | G | | R | A | B | B | I | T | P | E | A | R | S | | P | A | C | E | S |
| E | C | U | | I | D | E | A | S | | | | | E | A | S | E | | K | E | A |
| P | E | P | S | | | C | H | I | C | K | E | N | F | L | I | N | G | E | R | S |
| | | | W | O | R | K | S | | H | O | N | E | S | | D | E | A | R | I | E |
| S | O | M | E | D | A | Y | | D | I | V | O | T | | G | E | N | U | S | E | S |
| E | V | A | D | E | D | | S | A | L | I | C | | L | E | A | D | S | | | |
| T | A | K | E | S | O | N | T | H | E | C | H | A | I | N | | | S | F | P | D |
| A | T | E | | S | N | E | E | | | | | G | R | E | T | A | | R | O | E |
| T | E | S | L | A | | B | R | O | W | N | B | E | A | T | E | N | | E | R | I |
| | | G | I | N | A | | | B | E | A | U | | | | A | S | S | E | T | S |
| I | D | O | L | | F | A | C | E | T | P | O | W | D | E | R | | E | A | S | T |
| R | O | O | | A | L | L | O | Y | | | Y | E | A | R | L | O | N | G | | |
| I | N | D | I | C | A | T | E | | P | S | A | L | M | R | E | A | D | E | R | S |
| S | H | O | W | E | R | E | D | | A | U | N | T | S | | S | H | I | N | E | S |
| H | O | N | O | R | E | R | S | | L | E | T | S | | | S | U | N | T | A | N |
Wed 5/18/2011

| | | | | | | | | | | | | | | |
| --- | --- | --- | --- | --- | --- | --- | --- | --- | --- | --- | --- | --- | --- | --- |
| P | O | D | | S | E | R | P | I | C | O | | A | G | E |
| A | B | O | | O | V | E | R | M | A | N | | L | O | T |
| G | E | T | | W | I | L | I | E | S | T | | P | B | A |
| O | R | I | E | N | T | | N | A | H | | F | A | I | L |
| D | O | N | A | | A | R | C | S | | B | I | C | | |
| A | N | G | R | Y | | U | E | Y | | A | X | I | A | L |
| | | | | E | R | N | O | | B | R | O | N | Z | E |
| D | O | G | D | A | Y | A | F | T | E | R | N | O | O | N |
| E | N | R | A | G | E | | T | R | E | E | | | | |
| S | E | I | N | E | | P | H | I | | L | U | M | E | T |
| | | F | A | R | | R | E | B | A | | N | O | L | O |
| S | A | F | E | | S | E | C | | S | I | D | N | E | Y |
| O | B | I | | J | U | L | I | E | T | S | | A | M | C |
| S | E | T | | O | P | A | T | R | I | A | | M | I | A |
| A | S | H | | N | E | W | Y | O | R | K | | I | S | R |
Thu 3/3/2011

| | | | | | | | | | | | | | | |
| --- | --- | --- | --- | --- | --- | --- | --- | --- | --- | --- | --- | --- | --- | --- |
| I | L | K | | C | A | R | O | M | | N | A | G | A | T |
| G | O | I | T | A | L | O | N | E | | A | D | E | L | A |
| U | S | S | E | N | A | T | O | R | | V | E | R | B | S |
| A | S | S | E | T | | | | G | A | Y | | O | A | T |
| N | E | E | | O | Y | S | T | E | R | | | N | N | E |
| A | S | S | N | | U | N | O | | M | C | M | I | I | I |
| | | | A | P | L | O | M | B | | A | I | M | A | T |
| | A | N | D | R | E | W | J | O | H | N | S | O | N | |
| A | B | B | I | E | | S | O | L | O | E | D | | | |
| C | O | A | R | S | E | | A | L | O | | O | T | R | A |
| R | U | T | | | R | E | D | S | K | Y | | H | A | T |
| E | N | E | | B | O | X | | | | I | D | E | N | T |
| A | D | A | I | R | | T | E | N | N | E | S | S | E | E |
| G | I | M | M | E | | R | O | Y | A | L | T | I | E | S |
| E | N | S | O | R | | A | N | T | E | D | | S | S | T |
Sun 2/6/2011

HIGH SCHOOL REUNION

| | | | | | | | | | | | | | | | | | | | | |
| --- | --- | --- | --- | --- | --- | --- | --- | --- | --- | --- | --- | --- | --- | --- | --- | --- | --- | --- | --- | --- |
| A | P | P | | A | L | L | S | | R | A | C | I | S | M | | D | I | S | K | S |
| L | E | A | N | M | E | A | T | | A | T | O | N | C | E | | E | N | T | E | R |
| T | O | S | E | E | A | N | E | W | D | O | C | T | O | R | | P | L | O | Y | S |
| E | N | S | O | R | | S | P | I | N | | O | R | R | | C | L | A | W | | |
| R | A | I | N | | D | I | P | L | O | M | A | O | N | T | H | E | W | A | L | L |
| E | G | O | | V | E | N | E | E | R | S | | | | R | A | T | | W | I | E |
| D | E | N | Y | I | N | G | | | | T | H | E | S | A | M | E | N | A | M | E |
| | | | E | S | O | | A | G | A | | A | M | O | C | O | | A | Y | E | S |
| J | U | S | T | A | V | E | R | A | G | E | L | O | O | K | I | N | G | | | |
| E | R | N | | | O | S | A | G | E | S | | | | | S | E | A | T | E | D |
| L | A | U | R | A | | C | L | A | S | S | M | A | T | E | | E | T | U | D | E |
| L | L | B | E | A | N | | | | | A | U | G | U | R | S | | | N | I | L |
| | | | W | H | E | N | D | I | D | Y | O | U | G | R | A | D | U | A | T | E |
| T | O | T | E | | W | O | R | R | Y | | N | A | S | | I | A | N | | | |
| W | H | Y | D | O | Y | O | U | A | S | K | | | | I | N | D | I | C | E | S |
| A | I | M | | N | O | S | | | | A | S | S | E | N | T | S | | O | N | O |
| Y | O | U | W | E | R | E | I | N | M | Y | C | L | A | S | S | | A | L | T | O |
| | | R | A | C | K | | S | E | A | | R | E | S | T | | S | P | L | I | T |
| B | E | R | R | A | | W | H | A | T | D | I | D | Y | O | U | T | E | A | C | H |
| Y | E | A | T | S | | E | A | T | S | U | P | | A | R | R | E | S | T | E | E |
| E | L | Y | S | E | | A | M | O | U | N | T | | S | E | N | T | | E | S | S |
Thu 10/28/2010

| | | | | | | | | | | | | | | |
| --- | --- | --- | --- | --- | --- | --- | --- | --- | --- | --- | --- | --- | --- | --- |
| M | A | C | | A | C | H | | B | R | I | D | G | E | S |
| A | S | H | | M | O | E | | R | E | M | O | R | S | E |
| W | H | A | T | I | S | A | | I | S | O | L | A | T | E |
| R | E | O | R | D | E | R | | M | T | V | | B | A | T |
| | | | E | S | T | O | P | | | E | R | A | T | O |
| G | H | O | S | T | S | F | A | V | O | R | I | T | E | |
| E | E | L | S | | | | S | E | R | I | O | | | |
| E | Y | E | | D | E | S | S | E | R | T | | M | I | X |
| | | | G | E | N | I | E | | | | M | I | N | E |
| | B | O | O | B | E | R | R | Y | P | I | E | A | N | D |
| F | A | N | T | A | | | S | A | U | C | Y | | | |
| I | N | S | | T | R | E | | K | L | E | E | N | E | X |
| E | D | I | T | I | O | N | | I | S | C | R | E | A | M |
| F | I | T | I | N | T | O | | M | E | A | | A | V | E |
| S | T | E | N | G | E | L | | A | S | P | | T | E | N |
Fri 10/1/2010

| | | | | | | | | | | | | | | |
| --- | --- | --- | --- | --- | --- | --- | --- | --- | --- | --- | --- | --- | --- | --- |
| A | L | P | | A | S | S | T | | A | M | E | L | I | A |
| N | E | H | E | M | I | A | H | | B | O | X | I | N | G |
| A | G | I | T | A | T | O | R | | B | O | P | P | E | R |
| | | L | E | N | I | | I | M | A | G | E | | | |
| S | O | I | | A | N | G | L | O | | S | R | T | A | S |
| E | P | P | S | | S | O | L | O | N | | T | H | R | O |
| N | A | P | P | Y | | D | A | N | C | E | | E | M | O |
| A | L | I | F | R | A | Z | I | E | R | F | I | G | H | T |
| T | I | N | | S | P | I | N | Y | | S | T | R | O | H |
| O | N | E | R | | E | L | M | E | R | | D | E | L | E |
| R | E | S | E | T | | L | A | S | E | R | | A | E | R |
| | | | T | I | T | A | N | | P | A | S | T | | |
| P | A | J | A | M | A | | I | R | O | N | H | E | A | D |
| S | M | O | K | I | N | | L | A | R | G | E | S | S | E |
| S | P | E | E | D | S | | A | N | T | E | | T | K | O |
Thu 9/23/2010

| | | | | | | | | | | | | | | |
| --- | --- | --- | --- | --- | --- | --- | --- | --- | --- | --- | --- | --- | --- | --- |
| | D | A | N | K | | J | A | I | L | | H | A | W | K |
| L | I | B | E | L | | A | C | N | E | | A | R | A | N |
| E | N | S | U | E | | R | I | N | G | C | Y | C | L | E |
| V | E | E | R | E | D | | D | E | A | R | | A | K | A |
| I | O | N | A | | R | I | S | E | T | O | | D | U | D |
| N | U | C | L | E | I | C | | D | O | W | S | E | R | S |
| E | T | E | | S | V | E | N | | | | U | S | E | |
| | | | O | P | E | R | A | G | O | E | R | | | |
| | S | U | M | | | | G | E | N | X | | T | O | W |
| C | O | N | G | E | S | T | | R | O | T | H | I | R | A |
| O | P | T | | M | O | U | L | I | N | | A | P | I | G |
| M | R | I | | I | N | R | I | | E | L | S | T | O | N |
| B | A | R | I | T | O | N | E | S | | O | S | O | L | E |
| A | N | E | W | | M | E | T | E | | F | L | E | E | R |
| T | O | D | O | | A | R | O | W | | T | E | S | S | |
Sat 7/24/2010

| | | | | | | | | | | | | | | |
| --- | --- | --- | --- | --- | --- | --- | --- | --- | --- | --- | --- | --- | --- | --- |
| | F | I | R | S | T | S | | A | S | P | E | N | S | |
| M | I | N | N | E | H | A | | C | H | A | M | O | I | S |
| O | L | D | S | T | E | R | | H | A | D | M | O | R | E |
| O | L | E | | S | E | A | T | E | R | | A | N | G | E |
| S | E | E | T | O | | | A | D | I | N | | T | A | R |
| E | S | P | O | U | S | A | L | | F | A | C | I | L | E |
| | | | S | T | I | L | L | S | | Y | A | M | A | S |
| I | M | P | S | | M | I | A | M | M | | M | E | D | S |
| M | A | L | I | A | | T | S | E | T | S | E | | | |
| P | R | A | N | K | S | | S | E | A | P | O | R | T | S |
| R | A | Y | | C | A | S | E | | | I | N | O | I | L |
| E | N | E | S | | T | H | E | O | N | E | | O | R | A |
| S | E | D | A | L | I | A | | M | A | D | E | M | A | N |
| S | E | A | L | E | R | Y | | A | M | O | M | E | N | T |
| | S | T | A | G | E | S | | S | E | N | T | R | A | |
Thu 3/4/2010

| | | | | | | | | | | | | | | |
| --- | --- | --- | --- | --- | --- | --- | --- | --- | --- | --- | --- | --- | --- | --- |
| A | D | L | I | B | | | | T | O | O | F | A | S | T |
| L | A | I | K | A | | | M | O | P | H | A | T | E | R |
| I | N | T | E | L | | D | I | M | E | S | T | O | R | E |
| F | E | T | A | L | | O | X | O | | | | M | E | X |
| E | S | L | | O | T | H | E | R | M | A | P | | | |
| | | E | P | O | S | | D | R | A | W | I | N | G | S |
| M | A | L | O | N | E | | M | O | R | E | P | H | A | T |
| O | L | A | S | | | P | E | W | | | E | L | L | A |
| H | O | M | E | P | A | R | T | | L | A | R | G | E | R |
| S | U | B | U | R | B | I | A | | E | S | S | O | | |
| | | | R | O | M | E | P | A | T | H | | A | S | P |
| Y | E | A | | | | D | H | L | | A | L | L | I | E |
| E | X | P | A | T | R | I | O | T | | M | A | I | N | S |
| T | O | P | M | A | H | E | R | | | E | L | E | C | T |
| I | N | T | O | Y | O | U | | | | D | O | S | E | S |
Wed 12/16/2009

| | | | | | | | | | | | | | | |
| --- | --- | --- | --- | --- | --- | --- | --- | --- | --- | --- | --- | --- | --- | --- |
| A | L | G | A | E | | P | O | P | | T | H | E | P | O |
| B | O | A | R | D | G | A | M | E | | H | E | R | O | N |
| L | A | N | D | G | R | A | N | T | | C | A | R | L | A |
| E | N | G | | E | E | R | I | E | R | | D | O | L | L |
| | | | C | R | Y | | B | R | A | D | | R | O | O |
| H | A | L | O | S | | G | U | I | N | E | A | P | I | G |
| E | D | E | N | | S | A | S | | G | A | R | R | | |
| R | O | O | M | K | E | Y | | R | E | D | P | O | N | Y |
| | | T | E | E | N | | W | E | D | | E | N | I | D |
| S | T | O | N | E | D | E | A | F | | P | L | E | A | S |
| E | E | L | | P | U | L | L | | L | A | S | | | |
| V | A | S | T | | P | A | L | A | I | S | | J | L | O |
| E | S | T | A | B | | P | O | L | O | S | H | I | R | T |
| R | E | O | I | L | | S | P | O | N | G | E | B | O | B |
| S | L | Y | L | Y | | E | S | T | | O | M | E | N | S |
Wed 7/1/2009

| | | | | | | | | | | | | | | |
| --- | --- | --- | --- | --- | --- | --- | --- | --- | --- | --- | --- | --- | --- | --- |
| E | L | M | I | R | A | | S | C | A | M | | S | H | E |
| L | I | O | N | E | L | | T | H | R | I | L | L | E | R |
| S | N | O | C | A | P | | S | I | N | C | E | R | E | R |
| | | N | A | C | H | O | | | O | H | M | | | |
| N | O | W | | H | A | D | J | | | A | U | G | H | T |
| E | V | A | D | E | | D | A | N | G | E | R | O | U | S |
| D | E | L | I | S | H | | C | O | O | L | | N | N | E |
| I | R | K | S | | A | S | K | M | E | | J | E | T | T |
| C | L | I | | F | L | O | S | | S | P | A | T | E | S |
| K | I | N | G | O | F | P | O | P | | A | M | O | R | E |
| S | E | G | A | R | | | N | U | L | L | | O | S | S |
| | | | P | E | P | | | N | O | M | A | S | | |
| A | L | O | E | V | E | R | A | | A | T | C | O | S | T |
| F | A | L | S | E | T | T | O | | M | O | T | O | W | N |
| B | Y | E | | R | E | E | K | | S | P | I | N | E | T |
Thu 5/14/2009

| | | | | | | | | | | | | | | |
| --- | --- | --- | --- | --- | --- | --- | --- | --- | --- | --- | --- | --- | --- | --- |
| P | A | R | T | I | E | S | | E | A | R | T | I | P | S |
| I | N | A | R | O | M | P | | A | L | I | E | N | E | E |
| R | E | T | I | N | O | L | | C | A | N | A | S | T | A |
| A | M | T | | S | T | A | S | H | E | D | | A | N | T |
| T | O | L | D | | E | T | C | | | S | O | N | A | R |
| E | N | E | R | O | | | R | I | G | | S | E | M | I |
| S | E | R | O | W | | J | A | D | E | | P | R | E | P |
| | | | P | E | R | I | M | E | T | E | R | | | |
| A | M | A | S | | A | B | B | A | | L | E | D | U | P |
| P | O | M | E | | G | E | L | | | M | Y | R | N | A |
| R | U | N | T | S | | | E | G | O | | S | O | N | S |
| I | R | E | | T | H | E | S | A | M | E | | V | E | T |
| E | N | S | U | R | E | D | | S | A | L | I | E | R | I |
| S | E | I | Z | I | N | G | | U | N | B | R | A | V | E |
| T | R | A | I | P | S | E | | P | I | A | S | T | E | R |
Thu 3/5/2009

| | | | | | | | | | | | | | | |
| --- | --- | --- | --- | --- | --- | --- | --- | --- | --- | --- | --- | --- | --- | --- |
| C | A | N | A | D | A | | | | D | E | F | A | M | E |
| O | N | E | L | A | P | | | R | A | D | A | M | E | S |
| B | E | W | A | R | E | | S | A | N | G | R | I | A | S |
| | | | S | I | D | E | L | I | N | E | D | | | |
| P | A | R | K | A | | L | E | S | E | | I | M | A | X |
| I | D | E | A | | U | D | D | E | R | | S | O | R | E |
| E | M | A | N | A | T | E | D | | | A | T | L | A | S |
| | I | D | I | T | A | R | O | D | T | R | A | I | L | |
| I | R | E | N | E | | | G | O | O | D | N | E | S | S |
| C | A | R | T | | S | E | R | G | E | | T | R | E | Y |
| E | L | S | E | | C | R | A | M | | S | P | E | A | R |
| | | | R | O | O | T | C | A | N | A | L | | | |
| P | E | D | I | G | R | E | E | | O | N | A | J | A | G |
| O | R | I | O | L | E | S | | | R | E | C | E | D | E |
| P | E | E | R | E | D | | | | A | R | E | T | O | O |
Thu 2/5/2009

| | | | | | | | | | | | | | | |
| --- | --- | --- | --- | --- | --- | --- | --- | --- | --- | --- | --- | --- | --- | --- |
| G | O | F | A | R | | I | N | A | P | T | | C | L | V |
| E | R | A | T | O | | N | A | D | E | R | | R | A | E |
| T | E | N | E | T | | J | A | M | I | E | F | O | X | X |
| | | T | I | C | T | A | C | | | E | L | S | I | E |
| J | E | A | N | | R | I | P | E | R | | A | S | T | R |
| E | A | S | T | | A | L | I | C | I | A | K | E | Y | S |
| T | R | I | O | S | | | M | O | O | S | E | | | |
| S | P | A | | A | S | H | A | N | T | I | | S | O | Y |
| | | | K | L | I | E | G | | | S | E | P | I | A |
| D | E | L | L | A | R | E | E | S | E | | P | I | L | L |
| I | D | E | E | | S | L | A | T | E | | S | K | Y | E |
| A | G | A | I | N | | | W | I | L | L | I | E | | |
| B | E | R | N | I | E | M | A | C | | A | L | L | O | Y |
| L | I | N | | C | L | E | R | K | | N | O | E | N | D |
| O | N | S | | K | I | N | D | S | | K | N | E | E | S |
Sun 1/11/2009

MAKING HISTORY

| | | | | | | | | | | | | | | | | | | | | |
| --- | --- | --- | --- | --- | --- | --- | --- | --- | --- | --- | --- | --- | --- | --- | --- | --- | --- | --- | --- | --- |
| T | I | V | O | | P | U | N | | H | I | P | H | O | P | | W | R | W | C | K |
| O | N | E | R | | O | N | E | | E | N | H | A | S | E | | L | I | T | H | O |
| A | E | R | O | F | L | O | T | | H | A | I | T | O | T | H | E | C | H | E | F |
| S | R | S | | A | L | O | S | S | | | | O | N | E | A | | E | N | Z | I |
| T | E | E | N | I | E | R | | T | I | R | I | N | G | | V | I | A | | | |
| | | | E | R | R | | C | O | M | E | N | | | S | O | R | R | E | L | S |
| S | T | A | T | E | S | W | O | N | B | Y | B | A | R | A | C | K | O | B | A | M |
| H | I | T | S | | | E | N | E | | | | L | O | Y | | E | N | O | L | S |
| A | M | R | C | N | F | A | G | S | | F | E | L | O | N | | D | I | N | A | H |
| F | L | A | P | P | E | R | | | | A | R | E | T | O | O | | | | | |
| T | Y | L | E | R | S | | | J | O | N | A | Y | | | M | A | D | A | M | A |
| | | | | | H | A | L | I | T | E | | | | F | I | R | E | L | I | T |
| C | O | A | S | T | | M | I | N | O | T | | O | V | L | O | F | F | I | C | E |
| L | A | C | E | Y | | P | E | N | | | | P | L | O | | | E | B | R | O |
| I | T | H | E | P | R | E | S | I | D | N | T | I | L | E | L | E | C | I | O | N |
| T | H | E | D | E | A | D | | | L | A | H | T | I | | I | G | O | | | |
| | | | L | A | D | | M | A | I | T | R | E | | E | V | A | S | I | O | N |
| S | A | R | I | | I | C | E | R | | | | S | M | L | E | D | | V | W | O |
| C | N | E | N | T | I | O | N | G | O | E | R | | D | O | N | S | H | U | L | A |
| P | I | P | G | E | | A | L | U | M | A | E | | A | P | U | | A | B | E | D |
| E | L | Y | S | E | | L | O | S | I | N | G | | S | E | P | | M | E | T | S |
Sun 11/23/2008

PICTURE THIS

| | | | | | | | | | | | | | | | | | | | | |
| --- | --- | --- | --- | --- | --- | --- | --- | --- | --- | --- | --- | --- | --- | --- | --- | --- | --- | --- | --- | --- |
| S | A | M | I | A | M | | A | L | T | A | R | | W | E | A | R | A | B | L | E |
| A | R | I | S | T | O | | N | E | A | L | E | | A | L | L | O | T | T | E | D |
| H | E | N | R | I | M | A | T | I | S | S | E | | L | E | B | A | T | E | A | U |
| I | N | K | | T | A | R | A | | M | O | D | | L | A | I | R | | N | R | C |
| B | A | S | S | | E | A | R | L | A | P | | T | O | N | N | E | | | | |
| | | | W | A | X | B | E | A | N | | S | I | P | | O | D | I | U | M | S |
| L | O | W | I | S | H | | S | C | I | E | N | C | E | S | | | S | P | A | R |
| I | N | A | S | P | I | N | | | A | D | A | | R | A | F | | O | S | L | O |
| L | A | T | S | | B | A | D | U | | O | P | S | | C | O | M | M | I | T | |
| A | R | E | | P | I | T | A | S | | M | A | T | A | | R | U | E | D | E | |
| C | A | R | D | S | T | O | R | E | S | | T | I | G | H | T | D | R | E | S | S |
| | M | M | I | I | I | | E | R | T | E | | F | R | A | Y | S | | D | E | W |
| | P | E | R | S | O | N | | S | I | X | | F | I | L | S | | C | O | C | A |
| J | A | D | E | | N | O | S | | N | E | T | | | L | E | D | A | W | A | Y |
| E | G | I | S | | | B | A | N | K | S | H | O | T | | V | A | U | N | T | S |
| N | E | A | T | E | R | | L | O | O | | R | O | O | M | E | R | S | | | |
| | | | | D | A | V | I | D | | P | I | P | P | I | N | | E | S | A | S |
| A | F | B | | I | V | A | N | | M | A | V | | I | N | D | C | | K | I | A |
| P | A | I | N | T | I | N | G | | F | R | E | N | C | H | A | R | T | I | S | T |
| A | M | B | I | E | N | C | E | | A | T | R | I | A | | Y | E | A | R | L | Y |
| R | E | I | N | D | E | E | R | | S | I | S | A | L | | S | E | T | T | E | R |
Wed 9/3/2008

| | | | | | | | | | | | | | | |
| --- | --- | --- | --- | --- | --- | --- | --- | --- | --- | --- | --- | --- | --- | --- |
| S | T | O | W | E | | S | E | A | T | | B | I | N | S |
| T | A | C | O | S | | P | I | L | E | | U | N | I | T |
| A | C | E | R | S | | E | G | E | R | | T | C | B | Y |
| I | T | A | L | | B | E | H | E | M | O | T | H | | |
| R | I | N | D | | E | D | T | | S | H | E | E | N | A |
| | C | O | R | N | D | O | G | S | | O | R | D | E | R |
| | | | E | E | L | | O | A | T | | F | U | S | E |
| | M | I | C | H | A | E | L | P | H | E | L | P | S | |
| H | E | R | O | | M | E | D | | E | L | Y | | | |
| S | N | O | R | E | | E | M | B | O | S | S | E | S | |
| T | U | N | D | R | A | | E | U | R | | T | R | O | D |
| | | S | T | A | T | E | D | L | Y | | R | O | L | E |
| E | L | O | I | | E | L | A | L | | S | O | D | O | I |
| B | A | U | M | | I | S | L | E | | S | K | E | E | T |
| B | Y | T | E | | N | E | S | T | | T | E | D | D | Y |
Thu 6/26/2008

| | | | | | | | | | | | | | | |
| --- | --- | --- | --- | --- | --- | --- | --- | --- | --- | --- | --- | --- | --- | --- |
| R | I | A | L | | S | T | Y | X | | H | A | L | A | S |
| E | S | T | A | | E | A | V | E | | A | L | A | M | O |
| C | I | T | Y | I | C | K | E | R | | R | A | D | I | I |
| U | N | L | O | O | S | E | S | | C | H | R | Y | E | R |
| S | T | E | W | S | | | S | A | L | A | M | I | | |
| E | O | E | | | S | C | A | L | A | R | | P | T | S |
| | | | F | A | S | H | I | O | N | | E | P | I | C |
| P | I | G | L | A | T | I | N | | | G | R | E | T | A |
| A | N | A | I | S | | | T | I | R | E | I | R | O | N |
| C | O | L | T | | C | O | L | O | G | N | E | | | |
| E | N | L | | S | A | T | A | N | S | | | C | A | R |
| | | E | R | E | S | T | U | | | A | K | I | T | A |
| P | A | Y | I | P | S | | R | E | S | P | E | C | T | S |
| A | P | A | C | T | | B | E | A | U | T | Y | E | E | P |
| L | E | V | E | E | | A | N | T | E | | O | R | N | E |
| E | X | E | R | T | | I | T | S | Y | | T | O | D | D |
Thu 4/10/2008

| | | | | | | | | | | | | | | |
| --- | --- | --- | --- | --- | --- | --- | --- | --- | --- | --- | --- | --- | --- | --- |
| R | B | I | | C | O | T | Y | | A | L | E | P | P | O |
| E | O | N | | A | C | H | E | | T | I | N | I | E | R |
| S | O | S | | T | H | E | S | O | R | B | O | N | N | E |
| O | G | E | E | | S | T | O | R | A | B | L | E | | |
| R | I | C | E | D | | A | R | O | S | E | | W | E | E |
| B | E | T | S | O | N | | | | | R | O | O | S | T |
| | | | | P | R | O | S | E | | | R | O | T | O |
| T | H | E | S | E | C | R | E | T | G | A | R | D | E | N |
| B | A | L | K | | | B | A | S | A | L | | | | |
| A | T | E | A | M | | | | | P | A | L | L | O | R |
| R | E | O | | A | D | M | E | N | | S | E | I | N | E |
| | | N | I | N | E | I | R | O | N | | E | S | T | S |
| A | D | O | Z | E | N | R | O | S | E | S | | B | O | O |
| P | I | R | O | G | I | | S | I | O | N | | O | U | R |
| T | R | A | D | E | S | | E | R | N | O | | A | R | T |
Mon 3/24/2008

| | | | | | | | | | | | | | | |
| --- | --- | --- | --- | --- | --- | --- | --- | --- | --- | --- | --- | --- | --- | --- |
| S | E | E | P | | S | C | A | L | A | | A | C | E | S |
| P | L | E | A | | P | E | R | I | L | | F | O | G | G |
| A | L | L | S | H | O | O | K | U | P | | A | L | O | T |
| | | | S | I | T | S | | | H | A | R | I | | |
| H | A | W | K | S | | | P | S | A | T | | N | A | G |
| A | L | E | E | | S | T | R | A | T | A | | P | S | I |
| I | T | S | Y | | H | A | I | L | E | D | | O | T | B |
| R | O | T | S | | E | L | V | I | S | | A | W | O | L |
| C | O | G | | P | L | I | A | N | T | | P | E | R | U |
| U | N | E | | E | L | A | T | E | S | | P | L | I | E |
| T | A | R | | E | A | S | E | | | H | A | L | A | S |
| | | M | A | R | C | | | A | P | E | R | | | |
| R | E | A | R | | K | I | N | G | C | R | E | O | L | E |
| C | O | N | E | | E | V | E | R | T | | N | A | I | L |
| A | N | Y | A | | D | E | G | A | S | | T | R | E | K |
Thu 2/14/2008

| | | | | | | | | | | | | | | |
| --- | --- | --- | --- | --- | --- | --- | --- | --- | --- | --- | --- | --- | --- | --- |
| A | M | I | | L | O | R | D | | M | O | S | C | O | W |
| P | O | R | | O | B | E | Y | | A | P | I | A | R | Y |
| P | O | O | L | S | I | D | E | | T | E | M | P | L | E |
| A | N | N | E | T | T | E | | C | A | N | I | T | | |
| L | I | O | N | H | | A | D | O | | H | L | I | N | E |
| L | E | N | D | | F | R | I | A | R | | E | V | A | H |
| | | | L | E | O | | S | C | A | T | | E | M | U |
| A | T | H | | N | O | W | H | H | I | S | | H | E | D |
| M | A | O | | S | L | O | E | | N | O | S | | | |
| A | M | F | M | | S | O | N | N | Y | | A | B | C | S |
| H | A | D | A | H | | E | S | O | | H | B | E | A | T |
| | | I | D | L | E | D | | R | E | F | R | A | M | E |
| T | A | X | M | A | N | | H | B | R | E | A | K | E | R |
| O | R | I | E | N | T | | H | I | L | L | | E | T | E |
| E | M | E | N | D | S | | S | T | E | T | | R | O | O |
Sat 1/19/2008

| | | | | | | | | | | | | | | |
| --- | --- | --- | --- | --- | --- | --- | --- | --- | --- | --- | --- | --- | --- | --- |
| A | Z | T | E | C | S | | | S | A | M | P | A | N | S |
| R | E | H | E | A | T | | H | A | V | E | A | C | O | W |
| A | R | E | O | L | E | | E | X | I | T | V | I | S | A |
| B | O | B | | L | E | E | R | | D | R | E | D | A | Y |
| I | Z | O | D | | P | A | C | T | | O | D | I | L | E |
| S | E | X | E | S | | T | U | R | I | N | | C | T | R |
| T | R | E | B | L | E | | L | I | M | O | S | | | |
| | O | R | I | E | N | T | E | X | P | R | E | S | S | |
| | | | S | I | T | U | P | | S | T | R | A | T | A |
| F | G | S | | G | O | G | O | L | | H | I | F | I | S |
| L | O | A | T | H | | S | I | A | M | | F | E | L | L |
| O | N | F | I | R | E | | R | Y | E | S | | A | L | A |
| R | E | A | D | I | N | T | O | | D | E | A | R | E | R |
| A | I | R | E | D | O | U | T | | E | N | B | E | R | G |
| S | N | I | D | E | S | T | | | A | T | E | A | S | E |
Sun 12/16/2007

MOVIES YOU MAY HAVE MISSED

| | | | | | | | | | | | | | | | | | | | | |
| --- | --- | --- | --- | --- | --- | --- | --- | --- | --- | --- | --- | --- | --- | --- | --- | --- | --- | --- | --- | --- |
| S | T | R | E | A | M | | | M | O | M | | C | O | S | I | | J | E | L | L |
| T | R | O | L | L | E | D | | E | V | E | | A | L | A | S | | O | R | E | O |
| P | A | U | L | I | N | E | | D | E | A | D | M | A | N | W | A | K | I | N | G |
| A | S | T | I | | I | N | D | O | R | S | E | | | D | E | T | E | N | T | E |
| T | H | E | S | A | N | T | A | C | A | U | S | E | | R | A | T | S | | | |
| | | | | A | B | A | D | | T | R | I | C | K | E | R | Y | | A | O | L |
| | A | T | T | H | A | T | | S | E | E | | R | O | E | | | A | N | T | E |
| O | A | H | U | | C | E | D | E | | | P | U | P | F | I | C | T | I | O | N |
| T | R | E | B | E | K | | I | N | D | I | A | | | | D | R | O | M | E | S |
| R | O | B | E | S | | Y | E | S | O | R | N | O | | S | I | E | N | A | | |
| A | N | I | | T | H | E | S | E | V | E | N | T | H | S | E | A | | H | O | D |
| | | G | R | A | I | N | | D | I | N | E | S | E | N | | S | T | O | N | E |
| U | P | S | I | D | E | | | | S | E | D | E | R | | N | E | B | U | L | A |
| T | H | E | G | O | D | R | U | S | H | | | G | O | T | O | | A | S | O | F |
| N | Y | E | S | | | E | S | A | | U | N | O | | H | E | B | R | E | W | |
| E | S | P | | A | N | G | E | L | I | N | A | | A | R | L | O | | | | |
| | | | A | S | I | A | | S | N | A | K | E | S | O | N | A | P | A | N | E |
| I | M | P | R | I | N | T | | | T | I | E | L | I | N | E | | A | S | I | N |
| W | A | R | O | F | T | H | E | W | O | R | D | S | | G | I | L | D | I | N | G |
| I | T | E | M | | H | E | R | A | | E | L | I | | S | L | E | D | D | E | R |
| N | A | P | A | | S | R | A | S | | D | Y | E | | | L | A | Y | E | R | S |
Wed 8/1/2007

| | | | | | | | | | | | | | | |
| --- | --- | --- | --- | --- | --- | --- | --- | --- | --- | --- | --- | --- | --- | --- |
| A | M | A | S | | T | O | S | S | | C | C | V | I | I |
| R | I | T | T | | E | P | E | E | | R | A | I | N | S |
| C | L | E | O | P | A | T | R | A | | E | R | O | D | E |
| A | T | A | R | I | | | B | E | V | E | R | L | Y | |
| N | O | M | I | N | A | L | | E | P | P | I | E | | |
| A | N | S | E | | S | I | L | L | S | | E | T | C | H |
| | | | D | I | T | S | Y | | | I | S | T | O | O |
| P | A | C | | S | O | P | R | A | N | O | | A | P | T |
| C | R | O | A | T | | | I | R | O | N | S | | | |
| S | I | S | I | | L | U | C | I | A | | H | I | K | E |
| | | T | R | I | O | S | | A | M | M | O | N | I | A |
| | B | U | B | B | L | E | S | | | E | V | A | N | S |
| C | O | M | A | S | | R | O | S | A | L | I | N | D | E |
| O | B | E | S | E | | I | M | A | X | | N | E | L | L |
| E | S | S | E | N | | D | E | L | E | | G | R | E | S |
Thu 7/19/2007

| | | | | | | | | | | | | | | |
| --- | --- | --- | --- | --- | --- | --- | --- | --- | --- | --- | --- | --- | --- | --- |
| C | U | R | B | | U | F | O | S | | | P | A | S | T |
| A | S | E | A | | N | I | V | E | A | | O | P | I | E |
| B | E | D | S | | S | L | U | E | S | | E | P | E | E |
| | | W | H | A | T | I | M | P | L | E | M | E | N | T |
| A | M | I | | L | O | G | | E | O | N | | N | A | H |
| C | A | N | B | E | P | R | O | D | U | C | E | D | | |
| E | G | G | Y | | S | E | R | | D | L | X | | | |
| R | I | S | E | S | | E | F | S | | S | I | B | Y | L |
| | | | A | H | S | | E | E | R | | T | R | O | Y |
| | | F | R | O | M | P | O | T | A | S | S | I | U | M |
| A | L | I | | N | I | L | | A | D | S | | A | R | E |
| N | I | C | K | E | L | A | N | D | I | R | O | N | | |
| I | C | K | Y | | E | N | I | A | C | | F | E | A | R |
| T | I | L | L | | D | E | L | T | A | | I | N | R | E |
| A | T | E | E | | | R | E | E | L | | T | O | T | E |
Thu 3/29/2007

| | | | | | | | | | | | | | | |
| --- | --- | --- | --- | --- | --- | --- | --- | --- | --- | --- | --- | --- | --- | --- |
| O | T | H | E | L | L | O | | | | | Y | U | M | A |
| L | E | A | V | E | I | N | | J | U | D | E | L | A | W |
| A | N | N | E | T | T | E | | A | N | I | S | T | O | N |
| F | E | D | S | | H | A | D | R | I | A | N | | | |
| I | T | I | | D | E | L | I | | C | N | O | T | E | S |
| | | C | R | Y | | L | A | P | O | F | | A | M | P |
| A | T | R | I | A | | | N | E | R | O | | K | A | I |
| D | I | A | N | N | E | F | E | I | N | S | T | E | I | N |
| E | L | F | | C | A | U | L | | | S | A | I | L | S |
| E | D | T | | A | T | R | A | P | | E | X | T | | |
| R | E | S | A | N | D | | N | O | S | Y | | O | A | T |
| | | | S | N | I | D | E | S | T | | H | U | L | A |
| P | U | R | P | O | R | T | | T | I | N | Y | T | I | M |
| I | N | D | E | N | T | S | | I | N | A | P | O | K | E |
| G | E | A | R | | | | | T | E | N | O | N | E | S |
Sun 2/25/2007

COMIC RELIEF

| | | | | | | | | | | | | | | | | | | | | |
| --- | --- | --- | --- | --- | --- | --- | --- | --- | --- | --- | --- | --- | --- | --- | --- | --- | --- | --- | --- | --- |
| F | U | N | G | O | | | C | L | O | T | S | | D | A | F | T | | S | P | A |
| O | N | I | O | N | | T | H | E | L | A | W | | E | L | L | A | | T | O | N |
| E | A | G | L | E | | M | A | D | A | M | I | M | A | D | A | M | | E | N | D |
| | P | E | D | D | L | E | S | | | I | N | A | R | O | W | | H | W | Y | S |
| B | A | R | B | | A | N | E | | B | A | E | R | S | | S | T | O | A | T | |
| B | R | I | E | F | S | | F | R | O | M | | T | A | E | | O | P | R | A | H |
| S | T | A | R | R | S | | I | O | N | I | Z | I | N | G | | Y | E | T | I | S |
| | | | G | A | O | | E | C | O | | O | N | T | O | P | | S | I | L | T |
| C | C | C | V | I | | I | L | K | | E | R | M | A | | A | R | P | S | | |
| A | U | R | A | L | | C | D | C | | M | B | A | | | C | A | R | L | A | S |
| S | T | Y | R | E | N | E | | O | S | C | A | R | | S | A | T | I | A | T | E |
| A | S | S | I | S | I | | | R | A | E | | I | C | U | | I | N | N | I | E |
| | | T | A | T | A | | S | N | E | E | | E | A | R | | O | G | D | E | N |
| F | R | A | T | | S | A | W | I | N | | C | T | R | | O | N | S | | | |
| B | E | L | I | E | | D | E | S | S | E | R | T | S | | C | A | E | S | A | R |
| I | N | G | O | T | | D | A | H | | C | I | A | O | | E | L | T | O | R | O |
| | T | A | N | D | Y | | T | H | R | O | B | | N | B | A | | E | L | A | N |
| D | A | Z | S | | A | L | B | E | I | T | | | C | O | N | T | R | O | L | |
| A | C | E | | G | R | E | E | N | G | O | B | L | I | N | | A | N | I | S | E |
| M | A | R | | E | D | N | A | | O | N | S | I | T | E | | D | A | N | E | S |
| E | R | S | | E | S | T | D | | R | E | A | D | Y | | | A | L | G | A | E |
Fri 2/2/2007

| | | | | | | | | | | | | | | |
| --- | --- | --- | --- | --- | --- | --- | --- | --- | --- | --- | --- | --- | --- | --- |
| D | M | A | | V | A | M | P | S | | D | E | A | T | D |
| C | O | N | | A | B | E | E | T | | S | P | R | E | E |
| C | R | I | | C | O | N | I | N | E | T | A | I | L | S |
| H | A | M | P | E | R | S | | | C | A | L | | | |
| E | L | A | L | | T | A | R | | R | R | A | T | E | D |
| R | E | S | O | L | E | | A | A | U | | B | I | T | E |
| | | | T | O | R | R | I | D | | C | S | P | A | W |
| H | U | N | | C | S | A | N | D | D | S | | S | L | Y |
| O | H | A | R | E | | R | I | N | G | U | P | | | |
| T | O | T | O | | H | E | N | | I | P | E | C | A | C |
| D | H | O | U | S | E | | G | R | E | | S | O | L | O |
| | | | L | A | P | | | A | B | S | O | R | B | S |
| C | C | H | A | S | C | C | H | C | A | N | | N | E | E |
| E | V | A | D | E | | S | I | E | G | E | | D | I | T |
| R | I | D | E | S | | T | E | R | S | E | | S | T | S |
Mon 12/11/2006

| | | | | | | | | | | | | | | |
| --- | --- | --- | --- | --- | --- | --- | --- | --- | --- | --- | --- | --- | --- | --- |
| C | B | S | | | V | O | I | C | E | | C | O | M | P |
| A | U | T | O | | I | N | C | A | S | | O | M | A | R |
| S | N | A | P | | P | U | E | R | T | O | R | I | C | O |
| A | C | T | R | E | S | S | | H | A | U | N | T | E | D |
| S | H | E | A | R | | | S | O | T | S | | | | |
| | | T | H | E | M | U | P | P | E | T | S | H | O | W |
| M | E | R | | C | A | P | E | | | | T | E | M | A |
| E | L | E | C | T | R | I | C | C | O | M | P | A | N | Y |
| O | L | E | O | | | | T | O | T | O | | V | I | S |
| W | E | S | T | S | I | D | E | S | T | O | R | Y | | |
| | | | | E | M | E | R | | | S | A | L | S | A |
| L | A | S | C | A | L | A | | T | H | E | R | I | T | Z |
| R | I | T | A | M | O | R | E | N | O | | I | N | A | T |
| O | D | E | S | | S | I | N | U | S | | N | E | V | E |
| N | A | P | S | | T | E | S | T | S | | | S | E | C |
Sun 12/10/2006

PUTTING ON HEIRS

| | | | | | | | | | | | | | | | | | | | | |
| --- | --- | --- | --- | --- | --- | --- | --- | --- | --- | --- | --- | --- | --- | --- | --- | --- | --- | --- | --- | --- |
| G | E | L | S | | G | I | R | L | | B | E | S | S | | R | A | P | I | D | S |
| E | X | A | M | | A | D | U | E | | R | O | A | N | | A | C | U | M | E | N |
| E | T | T | A | | S | O | N | A | T | A | S | T | A | N | D | S | T | I | L | L |
| | R | E | C | U | T | | | R | U | S | | U | F | O | | | A | N | I | |
| J | A | C | K | S | O | N | I | N | T | H | E | P | U | L | P | I | T | | | |
| A | L | A | | E | N | I | D | | T | E | N | | | | A | S | I | M | O | V |
| B | A | R | B | S | | V | E | N | I | S | O | N | V | I | D | I | V | I | C | I |
| B | R | E | A | | R | E | N | O | | T | W | O | O | N | | | E | A | T | S |
| A | G | E | D | | E | N | T | E | R | | | S | L | A | T | Y | | M | E | A |
| R | E | R | E | A | D | | | S | O | N | N | E | T | P | R | O | F | I | T | S |
| | | | G | R | A | S | S | | T | I | E | | S | T | O | L | I | | | |
| V | I | R | G | I | N | M | A | S | O | N | R | Y | | | U | K | A | S | E | S |
| O | N | E | | A | T | I | M | E | | | D | A | M | U | P | | S | N | A | P |
| I | C | A | N | | | T | O | W | A | R | | M | O | L | E | | C | A | R | A |
| C | A | R | I | B | B | E | A | N | S | E | A | S | O | N | | P | O | K | E | R |
| E | N | S | T | A | R | | | | O | P | E | | C | A | S | E | | E | D | S |
| | | | P | A | R | S | O | N | F | O | R | T | H | E | C | O | U | R | S | E |
| | L | E | I | | | A | V | E | | R | I | O | | | A | N | N | I | E | |
| W | A | T | C | H | Y | O | U | R | S | T | E | P | S | O | N | | I | V | A | N |
| O | I | N | K | E | D | | L | O | O | T | | P | O | R | T | | T | E | L | E |
| E | R | A | S | E | S | | E | S | S | O | | S | U | E | Y | | E | R | S | T |
Tue 1/10/2006

| | | | | | | | | | | | | | | |
| --- | --- | --- | --- | --- | --- | --- | --- | --- | --- | --- | --- | --- | --- | --- |
| A | B | C | S | | B | A | L | S | A | | O | P | T | S |
| D | A | A | E | | I | C | E | I | N | | B | R | I | T |
| D | I | V | A | | C | H | A | N | D | E | L | I | E | R |
| S | T | E | W | S | | E | S | E | | S | A | M | O | A |
| | | | A | N | D | R | E | W | | S | T | A | N | D |
| S | E | T | T | L | E | | | | R | E | E | D | | |
| A | S | H | E | | A | I | S | L | E | S | | O | S | S |
| U | S | E | R | | L | L | O | Y | D | | O | N | T | O |
| L | O | P | | P | E | L | L | E | T | | U | N | I | T |
| | | H | E | A | R | | | | A | L | T | A | R | S |
| A | D | A | I | R | | W | E | B | B | E | R | | | |
| G | O | N | G | S | | I | V | E | | N | A | G | A | T |
| O | F | T | H | E | O | P | E | R | A | | C | A | T | S |
| R | O | O | T | | H | E | N | R | I | | E | R | I | K |
| A | R | M | Y | | O | S | T | A | R | | D | Y | E | S |
Wed 12/21/2005

| | | | | | | | | | | | | | | |
| --- | --- | --- | --- | --- | --- | --- | --- | --- | --- | --- | --- | --- | --- | --- |
| M | A | R | A | T | | C | A | R | O | M | | A | T | M |
| A | T | A | R | I | | A | R | O | A | R | | R | O | I |
| C | O | M | I | C | A | C | T | O | R | S | | M | O | M |
| R | O | I | L | | L | A | O | S | | C | C | C | L | I |
| O | T | S | | S | M | O | O | T | | R | A | H | | |
| | | | T | O | A | | | | C | A | M | A | R | O |
| A | S | S | O | C | | I | M | H | O | T | | I | O | S |
| A | C | H | R | I | S | T | M | A | S | C | A | R | O | L |
| H | O | I | | A | T | O | M | S | | H | A | S | T | O |
| S | T | R | O | L | L | | | | A | I | R | | | |
| | | T | L | C | | S | H | A | L | T | | C | A | L |
| T | O | T | A | L | | M | A | S | T | | C | A | L | I |
| A | R | A | | A | L | A | S | T | A | I | R | S | I | M |
| T | A | I | | S | O | L | T | I | | M | A | C | A | O |
| A | L | L | | S | O | L | A | R | | A | M | A | S | S |
Sun 10/23/2005

FIELD OF DREAMS

| | | | | | | | | | | | | | | | | | | | | |
| --- | --- | --- | --- | --- | --- | --- | --- | --- | --- | --- | --- | --- | --- | --- | --- | --- | --- | --- | --- | --- |
| S | O | B | E | R | S | | L | A | K | M | E | | A | G | E | L | I | N | E | |
| A | L | A | N | O | N | | O | N | I | O | N | | C | O | L | A | N | U | T | |
| F | I | N | D | S | A | B | O | T | T | L | E | O | N | A | B | E | A | C | H | |
| A | V | I | | S | K | I | P | I | T | | | L | E | D | A | | B | L | E | U |
| R | E | S | T | | I | N | E | | E | D | G | E | | | | D | O | E | R | S |
| I | S | H | A | L | L | G | R | A | N | T | Y | O | U | O | N | E | W | I | S | H |
| | | | R | A | Y | | | L | I | S | P | | S | P | U | N | | | | |
| | A | S | T | I | | L | O | O | S | | | F | E | E | L | | P | S | A | S |
| | P | E | A | C | E | I | N | T | H | E | M | I | D | D | L | E | E | A | S | T |
| R | O | A | N | | L | S | U | | | L | A | V | | | | R | A | N | T | O |
| E | L | F | | A | M | A | P | O | F | T | H | E | A | R | E | A | | J | I | G |
| P | O | E | S | Y | | | | P | R | O | | | C | U | R | | F | O | G | Y |
| I | G | R | A | N | T | Y | O | U | A | N | O | T | H | E | R | W | I | S | H | |
| N | Y | N | Y | | R | E | M | S | | | U | B | E | R | | A | B | E | T | |
| | | | | G | I | A | N | | P | I | T | A | | | U | K | E | | | |
| T | H | E | C | U | B | S | I | N | A | W | O | R | L | D | S | E | R | I | E | S |
| H | O | U | R | S | | | | A | S | O | F | | O | O | H | | S | N | A | P |
| O | L | G | A | | D | I | N | T | | | D | O | G | N | A | P | | T | S | E |
| | L | E | T | M | E | S | E | E | T | H | A | T | M | A | P | A | G | A | I | N |
| | O | N | E | I | L | L | S | | L | A | T | T | E | | E | V | O | K | E | D |
| | W | E | S | T | I | E | S | | C | L | E | O | N | | D | E | T | E | R | S |
Sat 9/10/2005

| | | | | | | | | | | | | | | |
| --- | --- | --- | --- | --- | --- | --- | --- | --- | --- | --- | --- | --- | --- | --- |
| | H | E | M | A | | I | B | E | T | | A | B | U | T |
| T | O | P | O | L | | D | A | M | E | | B | O | N | O |
| W | H | I | T | E | R | O | S | E | S | | O | P | E | L |
| P | O | S | T | P | O | N | E | R | S | | V | E | A | L |
| | | | S | H | O | T | B | Y | | R | E | E | S | E |
| S | C | A | T | | M | C | A | | M | A | P | P | E | D |
| H | A | T | | | | A | L | A | S | K | A | | | |
| O | N | N | F | W | O | R | L | D | S | E | R | I | E | S |
| | | | S | H | R | E | W | D | | | | C | E | E |
| M | A | S | Q | U | E | | A | R | P | | B | E | L | T |
| A | C | T | U | P | | S | L | E | E | P | Y | | | |
| S | A | R | A | | I | N | K | S | L | I | N | G | E | R |
| O | D | O | R | | M | O | O | S | E | C | A | L | L | S |
| N | I | K | E | | R | O | U | E | | A | M | U | S | T |
| S | E | E | D | | E | T | T | E | | S | E | G | A | |
Sun 7/17/2005

CELEBRATION

| | | | | | | | | | | | | | | | | | | | | |
| --- | --- | --- | --- | --- | --- | --- | --- | --- | --- | --- | --- | --- | --- | --- | --- | --- | --- | --- | --- | --- |
| G | U | E | S | T | F | E | E | S | | S | A | D | E | | A | B | B | O | T | T |
| A | N | A | H | E | I | M | C | A | | C | R | I | T | | G | O | A | L | I | E |
| P | I | R | A | T | E | S | O | F | T | H | E | C | A | R | I | B | B | E | A | N |
| | | | P | O | L | | | E | B | O | O | K | | I | N | S | O | | | |
| | | T | E | N | D | E | R | | A | O | L | E | R | S | | L | O | A | M | S |
| R | I | I | S | | | W | E | B | | L | A | N | C | E | | E | N | R | O | L |
| E | N | V | | E | X | E | C | U | T | E | | S | A | T | E | D | | T | U | O |
| I | N | O | R | D | E | R | | S | E | R | B | | | O | R | D | | L | S | T |
| C | O | L | O | N | S | | I | F | S | | A | I | R | | G | E | N | I | E | |
| E | V | I | T | A | | F | R | A | T | | B | R | E | T | | R | A | N | K | |
| S | E | G | A | | | H | A | R | I | | Y | E | A | H | | | S | K | E | W |
| | N | A | R | D | | A | T | E | E | | F | A | D | E | | M | A | L | T | A |
| | T | R | Y | I | T | | E | S | S | | O | D | E | | E | I | L | E | E | N |
| B | I | D | | S | O | O | | | T | R | O | Y | | W | R | E | S | T | E | D |
| R | O | E | | N | O | T | E | R | | A | D | O | R | E | R | S | | T | R | A |
| A | N | N | E | E | | T | R | E | V | I | | U | A | R | | | M | E | S | S |
| E | S | S | A | Y | | A | I | D | I | N | G | | M | E | S | M | E | R | | |
| | | | S | L | A | W | | Z | E | L | I | G | | | W | I | T | | | |
| I | N | D | I | A | N | A | J | O | N | E | S | A | D | V | E | N | T | U | R | E |
| T | A | L | E | N | T | | I | N | N | S | | O | N | E | D | O | L | L | A | R |
| T | H | I | R | D | S | | B | E | A | S | | L | A | T | E | T | E | E | N | S |
Thu 6/9/2005

| | | | | | | | | | | | | | | |
| --- | --- | --- | --- | --- | --- | --- | --- | --- | --- | --- | --- | --- | --- | --- |
| R | A | M | | J | U | D | O | | P | A | S | S | U | P |
| I | C | E | W | A | T | E | R | | E | T | O | I | L | E |
| M | U | S | I | C | A | L | S | Y | L | L | B | L | E | S |
| S | T | A | L | K | | | O | A | T | S | | V | E | T |
| | | | C | O | C | A | | L | E | T | H | E | | |
| A | H | S | O | | A | M | E | E | R | | A | R | T | |
| D | E | E | | O | L | A | N | | | A | I | S | H | A |
| D | R | M | F | S | L | T | D | T | L | S | F | M | R | D |
| N | A | N | C | E | | | W | E | N | D | | T | A | G |
| | T | A | T | | B | A | S | T | E | | P | H | D | S |
| | | R | O | W | E | L | | O | S | L | O | | | |
| T | A | I | | H | A | U | L | | | U | N | I | T | E |
| S | C | A | L | I | N | G | U | P | A | N | D | D | W | N |
| A | T | N | I | N | E | | B | A | C | K | S | L | I | D |
| R | A | S | P | E | D | | E | X | E | S | | S | T | S |
Thu 5/26/2005

| | | | | | | | | | | | | | | |
| --- | --- | --- | --- | --- | --- | --- | --- | --- | --- | --- | --- | --- | --- | --- |
| A | L | F | A | | T | H | E | R | E | | A | B | E | E |
| C | O | L | T | | R | E | R | I | G | | N | A | N | A |
| T | W | O | R | H | Y | M | I | N | G | W | O | R | D | S |
| S | E | P | I | A | | P | E | G | | H | I | S | S | Y |
| | | | U | N | O | | | U | P | O | N | | | |
| F | R | O | M | A | N | I | M | P | O | R | T | A | N | T |
| R | E | F | | | A | N | O | | U | L | S | T | E | R |
| O | A | T | | A | D | D | R | E | S | S | | A | G | O |
| S | C | H | E | M | A | | S | A | S | | | R | E | P |
| T | H | E | L | A | R | G | E | R | I | S | F | I | V | E |
| | | | E | Z | E | R | | | N | E | E | | | |
| O | L | I | V | E | | A | B | E | | L | L | A | M | A |
| T | I | M | E | S | T | H | E | S | M | A | L | L | E | R |
| I | V | A | N | | R | A | I | S | E | | E | D | E | N |
| S | E | C | S | | A | M | N | O | T | | R | A | K | E |
Tue 3/22/2005

| | | | | | | | | | | | | | | |
| --- | --- | --- | --- | --- | --- | --- | --- | --- | --- | --- | --- | --- | --- | --- |
| A | S | H | | E | D | G | E | D | | B | E | I | N | G |
| B | O | O | | L | O | R | R | E | | A | M | T | O | O |
| S | N | L | | S | W | E | E | N | E | Y | T | O | D | D |
| C | O | M | P | A | N | Y | | I | R | E | | | | |
| A | M | E | R | | | | I | M | A | R | O | U | N | D |
| M | A | S | O | N | J | A | R | | | | A | L | O | E |
| | | | | T | O | N | K | A | S | | T | E | T | E |
| S | T | E | P | H | E | N | S | O | N | D | H | E | I | M |
| H | O | A | R | | S | O | O | N | E | R | | | | |
| I | T | S | O | | | | M | E | E | T | W | I | T | H |
| N | O | T | W | H | I | L | E | | | | A | C | R | O |
| | | | | E | L | I | | F | O | L | L | I | E | S |
| I | M | S | T | I | L | L | H | E | R | E | | N | A | T |
| R | E | C | O | N | | T | I | T | A | N | | G | T | E |
| A | L | I | V | E | | S | M | E | L | T | | S | Y | D |
Sun 12/5/2004

FROM THE PRESIDENTIAL RECORD BOOKS

| | | | | | | | | | | | | | | | | | | | | |
| --- | --- | --- | --- | --- | --- | --- | --- | --- | --- | --- | --- | --- | --- | --- | --- | --- | --- | --- | --- | --- |
| L | O | O | N | | A | L | A | | I | B | I | Z | A | | | S | T | O | L | E |
| E | T | N | A | | M | A | R | K | T | W | A | I | N | | B | O | R | E | A | L |
| W | I | T | H | O | U | T | S | A | Y | I | N | G | T | H | E | W | O | R | D | I |
| D | O | H | | F | S | T | O | P | | | | S | E | A | B | E | D | | | |
| E | S | E | | T | E | E | N | | A | S | P | | S | L | O | T | | T | L | C |
| R | E | F | E | E | D | S | | W | I | L | L | I | | E | P | O | C | H | A | L |
| | | O | V | A | | | J | A | M | A | I | C | A | N | | | R | E | B | A |
| A | D | U | E | | C | H | E | R | | T | E | E | M | | S | H | I | M | O | N |
| T | U | R | N | | R | A | F | F | L | E | S | | E | Q | U | A | T | O | R | |
| E | M | T | S | | U | N | F | A | I | R | | D | R | U | B | S | | N | U | S |
| A | B | H | O | R | | S | E | R | T | | D | I | I | I | | H | O | R | N | E |
| T | W | O | | A | D | O | R | E | | M | U | S | C | L | Y | | G | O | I | N |
| | A | F | F | I | R | M | S | | C | A | N | T | A | T | A | | L | E | O | N |
| G | I | J | A | N | E | | O | O | H | S | | O | N | S | O | | E | D | N | A |
| E | T | U | I | | | A | N | T | I | H | E | R | O | | | P | R | O | | |
| S | E | L | L | E | R | S | | C | L | I | N | T | | F | R | E | S | C | O | S |
| T | R | Y | | M | I | T | T | | L | E | D | | F | L | E | A | | T | U | M |
| | | | S | E | C | R | E | T | | | | P | R | E | S | S | | R | T | E |
| W | R | O | T | E | A | O | N | E | S | E | N | T | E | N | C | E | W | I | L | L |
| V | A | N | E | R | N | | S | A | M | M | Y | S | O | S | A | | A | N | E | T |
| A | D | A | M | S | | | E | R | A | S | E | | N | E | N | | G | E | T | S |
Wed 11/10/2004

| | | | | | | | | | | | | | | |
| --- | --- | --- | --- | --- | --- | --- | --- | --- | --- | --- | --- | --- | --- | --- |
| O | R | S | | | B | A | S | S | | W | I | S | P | S |
| M | E | T | S | | E | S | T | E | | O | S | H | E | A |
| I | D | E | A | | T | H | E | C | U | R | S | E | O | F |
| T | S | P | S | | R | O | W | | S | L | O | A | N | E |
| | | C | S | T | A | R | | H | E | D | | R | Y | S |
| A | S | H | | E | Y | E | | O | R | S | O | | | |
| L | A | I | R | D | S | | B | A | S | E | B | A | L | L |
| A | L | L | O | W | | S | O | X | | R | O | M | E | O |
| R | E | D | B | I | R | D | S | | T | I | E | S | T | O |
| | | | E | L | E | A | | P | R | E | | T | S | K |
| M | A | P | | L | A | K | | H | E | S | S | E | | |
| E | C | L | A | I | R | | M | O | M | | A | R | C | S |
| T | H | E | B | A | M | B | I | N | O | | A | D | U | E |
| R | E | A | L | M | | I | C | E | R | | B | A | B | E |
| E | S | S | E | S | | B | E | D | S | | | M | S | S |
Sat 10/2/2004

| | | | | | | | | | | | | | | |
| --- | --- | --- | --- | --- | --- | --- | --- | --- | --- | --- | --- | --- | --- | --- |
| E | N | A | M | O | R | | | V | C | R | T | A | P | E |
| V | A | L | O | R | E | M | | I | R | O | N | M | A | N |
| A | S | I | N | I | N | E | | L | O | S | T | O | U | T |
| D | A | M | | | E | A | G | L | E | T | | O | L | E |
| E | L | B | O | W | G | R | E | A | S | E | | N | O | R |
| | | | G | R | E | A | T | G | U | N | S | | | |
| F | E | L | L | E | D | | S | E | S | | C | R | U | X |
| A | G | A | I | N | | S | S | S | | P | A | U | S | E |
| D | O | W | N | | S | S | W | | M | A | N | N | E | R |
| | | | G | O | T | H | I | C | A | R | T | | | |
| A | B | A | | S | O | O | T | H | S | A | Y | E | R | S |
| L | A | D | | B | O | O | H | O | O | | | L | O | P |
| E | Y | E | B | O | L | T | | I | N | A | H | O | L | E |
| C | A | L | O | R | I | E | | R | I | P | O | P | E | N |
| S | T | E | R | N | E | R | | | C | O | G | E | N | T |
Wed 9/22/2004

| | | | | | | | | | | | | | | |
| --- | --- | --- | --- | --- | --- | --- | --- | --- | --- | --- | --- | --- | --- | --- |
| A | L | F | A | | E | L | B | O | W | | S | H | A | M |
| T | A | R | S | | R | E | E | C | E | | H | A | T | E |
| K | N | E | W | | N | I | G | H | T | C | O | U | R | T |
| A | D | E | A | L | | S | I | R | | A | R | T | I | E |
| | M | A | N | O | F | | N | E | W | S | T | E | P | S |
| Z | I | G | | P | E | N | N | | E | E | L | | | |
| O | N | E | R | | R | O | I | L | S | | I | F | S | O |
| L | E | N | A | | R | U | N | A | T | | S | O | N | S |
| A | S | T | I | | A | N | G | I | E | | T | O | O | L |
| | | | N | C | R | | O | R | N | O | | T | W | O |
| M | I | S | C | H | I | E | F | | D | R | I | F | T | |
| O | M | A | H | A | | C | F | O | | G | R | A | I | L |
| W | A | T | E | R | G | L | A | S | S | | A | U | R | A |
| E | R | I | C | | S | A | L | S | A | | N | L | E | R |
| R | I | N | K | | A | T | L | A | S | | I | T | S | A |
Thu 9/2/2004

| | | | | | | | | | | | | | | |
| --- | --- | --- | --- | --- | --- | --- | --- | --- | --- | --- | --- | --- | --- | --- |
| M | A | T | | O | L | O | F | | | A | P | R | O | N |
| A | T | E | | S | A | M | O | A | | L | O | O | N | Y |
| R | O | N | | S | I | N | G | L | E | P | L | A | C | E |
| I | N | A | M | E | R | I | C | A | W | H | E | R | E | |
| S | E | M | I | | | | I | D | E | A | S | | | |
| | | | N | I | P | A | T | | | | I | S | I | S |
| | | B | E | A | U | T | Y | C | O | N | T | E | S | T |
| N | O | R | | I | P | O | | A | N | O | | W | H | Y |
| T | H | E | A | M | A | Z | I | N | M | E | T | S | | |
| H | O | W | L | | | | S | T | Y | L | E | | | |
| | | | L | A | V | A | L | | | | R | Y | E | S |
| | F | O | U | R | S | T | A | T | E | S | M | E | E | T |
| F | O | U | R | C | O | R | N | E | R | S | | A | L | A |
| R | A | Z | E | D | | A | D | M | I | T | | S | E | C |
| I | L | O | S | E | | | S | A | C | S | | T | R | Y |
Thu 8/12/2004

| | | | | | | | | | | | | | | |
| --- | --- | --- | --- | --- | --- | --- | --- | --- | --- | --- | --- | --- | --- | --- |
| G | L | O | B | E | | A | S | E | A | | | T | E | A |
| R | A | N | A | T | | D | E | A | L | | M | O | N | T |
| O | V | E | R | A | N | D | O | U | T | | O | A | T | H |
| | A | R | C | | F | L | U | | A | U | N | T | I | E |
| | T | O | E | | C | E | L | | I | N | T | E | R | N |
| S | O | U | L | | | S | S | E | | F | R | E | E | S |
| A | R | N | O | L | D | | O | N | C | U | E | | | |
| S | Y | D | N | E | Y | A | U | S | T | R | A | L | I | A |
| | | | A | N | E | S | T | | A | L | L | O | T | S |
| G | R | O | S | S | | P | H | D | | | C | O | C | K |
| R | A | S | P | E | D | | K | I | T | | A | K | A | |
| E | N | C | A | S | E | | O | N | O | | N | I | N | |
| E | S | A | I | | C | A | R | G | O | P | A | N | T | S |
| C | O | R | N | | O | G | E | E | | A | D | O | B | E |
| E | M | S | | | Y | E | A | R | | M | A | N | E | T |
Wed 5/26/2004

| | | | | | | | | | | | | | | |
| --- | --- | --- | --- | --- | --- | --- | --- | --- | --- | --- | --- | --- | --- | --- |
| S | A | L | I | C | | S | H | A | Q | | A | B | E | T |
| E | R | I | T | U | | P | E | L | E | | T | A | R | O |
| Q | U | E | E | N | M | A | R | Y | 2 | | T | S | A | R |
| S | T | U | | A | A | R | | | | S | A | S | S | Y |
| | | | I | R | K | | L | O | O | K | I | E | | |
| B | L | O | N | D | E | | O | R | I | E | N | T | A | L |
| L | I | C | K | | H | A | N | D | L | E | | E | W | E |
| U | N | E | | L | A | R | G | E | S | T | | R | A | N |
| R | D | A | | A | S | S | E | R | T | | A | R | I | D |
| B | A | N | D | I | T | O | S | | O | W | L | E | T | S |
| | | L | A | T | E | N | T | | N | I | L | | | |
| B | R | I | N | Y | | | | R | E | D | | S | E | E |
| R | I | N | G | | C | R | U | I | S | E | S | H | I | P |
| O | P | E | L | | A | I | R | S | | S | H | O | R | E |
| W | E | R | E | | T | O | N | E | | T | E | P | E | E |
Sun 3/28/2004

WHAT'S THE MEANING OF THIS?

| | | | | | | | | | | | | | | | | | | | | |
| --- | --- | --- | --- | --- | --- | --- | --- | --- | --- | --- | --- | --- | --- | --- | --- | --- | --- | --- | --- | --- |
| H | A | S | T | | J | U | D | I | | | R | I | P | O | F | F | | A | T | T |
| O | L | I | O | | A | G | I | N | | S | E | C | U | L | A | R | | T | H | O |
| T | H | E | T | A | B | L | E | H | O | P | P | I | N | G | W | A | I | T | E | R |
| T | I | R | E | S | | I | T | A | L | I | A | | | A | N | Y | T | I | M | E |
| E | R | R | | F | O | E | | S | E | E | I | N | G | | | | E | L | A | N |
| A | T | A | F | O | U | R | S | T | A | R | R | E | S | T | A | U | R | A | N | T |
| | | | I | R | T | | H | E | T | | | E | A | R | T | H | A | | | |
| | T | H | E | | V | I | E | | E | P | A | | | E | A | S | T | E | R | S |
| W | H | O | S | E | O | N | L | Y | | E | L | A | T | E | D | | I | C | E | T |
| H | E | S | | S | T | D | | O | P | P | O | S | E | D | | Y | O | U | D | O |
| A | S | T | U | T | E | | P | U | R | P | O | S | E | | C | A | N | A | R | D |
| R | H | I | N | O | | H | E | R | O | I | N | E | | S | O | W | | D | O | G |
| F | O | L | D | | H | A | S | S | L | E | | S | E | E | M | S | T | O | B | E |
| S | W | E | E | T | O | N | | | E | R | A | | M | A | A | | H | R | E | |
| | | | R | E | L | O | A | D | | | R | O | I | | K | E | A | | | |
| T | O | A | S | K | D | I | N | E | R | S | I | F | T | H | E | Y | W | A | N | T |
| A | T | R | I | | | | D | E | A | C | O | N | | O | R | D | | L | E | I |
| R | O | A | D | I | E | S | | | G | A | S | O | I | L | | I | S | E | R | E |
| S | O | M | E | F | R | E | S | H | G | R | O | U | N | D | P | E | P | P | E | R |
| A | L | I | | S | I | L | L | I | E | S | | S | T | E | P | | O | P | I | E |
| L | E | S | | O | K | A | Y | E | D | | | E | O | N | S | | T | O | D | D |
Sat 2/7/2004

| | | | | | | | | | | | | | | |
| --- | --- | --- | --- | --- | --- | --- | --- | --- | --- | --- | --- | --- | --- | --- |
| C | H | I | P | P | E | D | I | N | | G | A | L | O | P |
| H | O | M | E | A | L | O | N | E | | A | L | I | B | I |
| A | T | A | N | Y | C | O | S | T | | P | A | B | S | T |
| M | T | G | | S | H | R | I | L | L | S | | R | E | S |
| P | I | E | T | | E | S | P | O | O | | W | E | S | T |
| S | E | R | E | N | A | | I | S | T | H | A | T | S | O |
| | | | R | A | P | I | D | S | | O | N | T | O | P |
| F | I | S | S | I | O | N | | E | D | I | T | O | R | S |
| A | C | H | E | S | | A | S | S | E | S | S | | | |
| T | E | E | S | H | I | R | T | | S | T | I | R | P | S |
| A | S | S | T | | C | R | E | P | T | | N | O | R | T |
| L | O | G | | C | H | E | E | R | I | O | | O | F | A |
| I | V | O | R | Y | | A | L | A | N | A | R | K | I | N |
| S | E | N | D | S | | R | I | D | E | S | H | E | R | D |
| T | R | E | A | T | | S | E | A | S | T | O | R | M | S |
Thu 1/29/2004

| | | | | | | | | | | | | | | |
| --- | --- | --- | --- | --- | --- | --- | --- | --- | --- | --- | --- | --- | --- | --- |
| | | H | I | R | A | B | L | E | | W | A | S | I | |
| | S | O | R | E | N | S | E | N | | O | F | A | N | |
| | T | H | E | B | E | H | A | V | I | O | R | O | F | |
| E | R | O | S | | | A | N | Y | A | | A | P | O | P |
| A | A | H | | C | T | R | | | L | A | M | A | R | R |
| T | W | O | P | E | O | P | L | E | | L | E | U | M | I |
| | | | I | L | K | | O | R | A | L | | L | O | M |
| J | O | C | K | E | Y | I | N | G | F | O | R | O | N | E |
| I | V | O | | B | O | R | E | | I | V | E | | | |
| H | E | S | S | E | | A | R | M | R | E | S | T | I | N |
| A | R | T | I | S | T | | | E | E | R | | O | N | O |
| D | R | U | M | | A | L | I | T | | | S | L | U | G |
| | A | M | O | V | I | E | T | H | E | A | T | E | R | |
| | T | E | N | S | | D | A | Y | T | R | A | D | E | |
| | E | S | S | O | | A | L | L | E | G | R | O | | |
Sun 10/12/2003

NOVEL EXPRESSIONS

| | | | | | | | | | | | | | | | | | | | | |
| --- | --- | --- | --- | --- | --- | --- | --- | --- | --- | --- | --- | --- | --- | --- | --- | --- | --- | --- | --- | --- |
| L | A | G | | | H | Y | P | O | | A | S | I | A | N | | | N | A | S | A |
| O | L | E | | B | O | E | R | S | | I | P | A | N | A | | F | E | T | A | L |
| C | E | R | V | A | N | T | E | S | | M | U | M | S | T | H | E | W | O | R | D |
| A | P | I | E | C | E | | C | I | D | E | R | S | | | A | R | A | B | I | A |
| T | H | A | N | K | Y | O | U | F | O | R | N | O | T | H | I | N | G | | | |
| E | S | T | E | | B | U | T | Y | L | | | | R | E | L | | E | R | O | S |
| | | R | E | F | E | R | | | | | N | L | E | R | | F | R | A | M | E |
| S | P | I | R | E | A | | D | O | N | Q | U | I | X | O | T | E | | D | A | R |
| T | I | C | | B | R | E | A | K | O | U | T | S | | | E | R | R | A | N | T |
| D | E | S | I | | | A | R | A | G | E | | | A | V | E | M | A | R | I | A |
| | | | T | H | E | S | K | Y | S | T | H | E | L | I | M | I | T | | | |
| I | C | E | B | O | X | E | S | | | Z | O | N | E | S | | | E | E | L | Y |
| M | A | D | E | U | P | | | E | L | A | B | O | R | A | T | E | | N | E | E |
| A | R | I | | N | O | L | O | V | E | L | O | S | T | | O | S | A | G | E | S |
| C | A | N | E | D | | A | M | E | X | | | | | S | M | O | R | E | | |
| S | T | A | N | | A | N | I | | | | B | A | B | A | S | | I | N | C | H |
| | | | G | I | V | E | T | H | E | D | E | V | I | L | H | I | S | D | U | E |
| A | S | P | I | R | E | | | O | N | E | L | E | G | | A | L | T | E | R | S |
| S | T | O | N | E | S | T | H | R | O | W | | S | M | E | L | L | A | R | A | T |
| T | A | L | E | S | | R | A | S | T | A | | T | A | X | E | S | | E | T | O |
| O | R | E | S | | | A | M | E | E | R | | A | N | T | S | | | D | E | N |
Sat 9/6/2003

| | | | | | | | | | | | | | | |
| --- | --- | --- | --- | --- | --- | --- | --- | --- | --- | --- | --- | --- | --- | --- |
| T | R | A | M | | S | H | A | L | E | | I | S | L | E |
| H | E | R | O | | P | A | G | E | R | | T | H | E | Y |
| E | M | I | T | | L | I | E | I | N | S | T | A | T | E |
| C | A | S | H | B | A | R | | | | N | O | R | T | H |
| A | R | T | E | R | Y | | | I | L | L | | E | E | O |
| S | C | A | R | E | | M | E | N | U | | G | I | R | L |
| T | H | E | S | W | E | E | T | S | C | I | E | N | C | E |
| | | | D | E | A | D | H | O | R | S | E | | | |
| S | U | G | A | R | R | A | Y | L | E | O | N | A | R | D |
| O | K | A | Y | | E | L | L | E | | G | A | T | O | R |
| M | U | G | | Y | D | S | | | R | O | D | E | B | Y |
| E | L | A | T | E | | | | M | E | N | A | C | E | D |
| H | E | R | E | A | N | D | N | O | W | | V | A | S | E |
| O | L | I | N | | E | X | I | L | E | | I | K | O | N |
| W | E | N | T | | W | I | P | E | D | | S | E | N | S |
Sat 7/5/2003

| | | | | | | | | | | | | | | |
| --- | --- | --- | --- | --- | --- | --- | --- | --- | --- | --- | --- | --- | --- | --- |
| E | F | T | S | | M | I | N | I | | S | T | A | I | D |
| D | O | R | A | | I | C | O | N | | A | W | I | R | E |
| W | R | A | Y | | D | I | T | T | O | M | A | R | K | S |
| A | S | N | A | P | | N | A | R | C | S | | S | S | E |
| R | U | S | H | I | N | G | O | U | T | | S | H | O | R |
| D | R | I | | N | O | U | N | S | | B | I | O | M | E |
| V | E | T | L | E | T | P | E | T | G | E | T | W | E | T |
| | | | I | T | E | | | | O | L | E | | | |
| B | A | D | L | A | D | H | A | D | D | A | D | M | A | D |
| A | R | O | A | R | | I | D | I | O | T | | A | L | E |
| N | E | W | S | | S | P | O | T | T | E | D | C | A | T |
| D | O | N | | T | O | P | P | S | | D | R | A | K | E |
| A | L | P | H | A | B | E | T | I | C | | I | B | I | S |
| G | E | A | R | S | | S | E | E | S | | V | E | N | T |
| E | S | T | E | S | | T | E | R | I | | E | R | G | S |
Thu 6/5/2003

| | | | | | | | | | | | | | | |
| --- | --- | --- | --- | --- | --- | --- | --- | --- | --- | --- | --- | --- | --- | --- |
| A | L | L | E | G | E | S | | S | E | S | A | M | E | S |
| R | O | O | T | O | U | T | | H | O | W | C | O | M | E |
| I | S | T | H | E | R | E | | A | N | O | T | H | E | R |
| | T | H | E | R | O | P | E | S | | O | H | A | R | E |
| A | F | A | R | | | S | A | T | A | N | | V | I | N |
| P | A | R | S | E | | U | R | A | L | | P | E | L | E |
| I | C | I | | G | A | P | | S | I | R | E | | | |
| G | E | O | R | G | E | | | | C | A | R | L | I | N |
| | | | A | S | T | I | | B | E | N | | A | L | E |
| C | D | E | F | | N | L | E | R | | T | R | Y | I | T |
| R | E | X | | G | A | L | L | O | | | A | S | K | S |
| O | S | T | E | O | | B | O | N | H | O | M | I | E | |
| W | O | R | D | F | O | R | | S | Y | N | O | N | Y | M |
| E | T | A | G | E | R | E | | O | P | E | N | T | O | E |
| R | O | S | E | R | E | D | | N | O | S | E | O | U | T |
Sun 5/25/2003

FAIRWAY FANTASY

| | | | | | | | | | | | | | | | | | | | | | | |
| --- | --- | --- | --- | --- | --- | --- | --- | --- | --- | --- | --- | --- | --- | --- | --- | --- | --- | --- | --- | --- | --- | --- |
| P | A | R | A | D | E | S | | Z | E | E | | S | C | A | L | P | | D | U | M | P | S |
| O | N | E | N | A | M | E | | E | A | R | | N | O | P | A | R | | O | P | A | R | T |
| S | T | A | G | G | E | R | | R | U | N | F | O | R | O | N | E | S | M | O | N | E | Y |
| H | E | R | O | | R | E | P | O | | | O | W | E | S | | A | T | I | N | G | L | E |
| | | | R | E | I | N | A | | C | P | R | | R | E | S | C | A | N | | O | L | S |
| P | A | R | A | L | L | E | L | P | A | R | K | | | | C | H | R | I | S | | | |
| O | N | E | R | S | | | L | O | N | E | | P | A | R | R | Y | | | P | A | L | |
| E | T | N | A | | D | I | S | N | E | Y | | O | N | E | A | | P | A | R | S | E | S |
| T | H | E | B | O | S | S | | T | R | E | B | L | I | N | G | | O | N | E | S | E | T |
| | | | B | R | O | O | K | | | D | I | E | | | | L | I | N | E | A | R | A |
| P | A | R | I | S | | P | A | R | L | O | R | | D | I | D | O | | | | N | E | B |
| O | N | E | T | O | | O | N | E | U | N | D | E | R | P | A | R | | A | S | T | R | A |
| L | Y | S | | | | D | E | S | I | | I | N | T | O | N | E | | C | H | E | S | T |
| I | M | P | A | R | T | S | | | | G | E | T | | | E | L | A | T | E | | | |
| C | O | O | N | E | Y | | A | D | A | M | S | R | I | B | | E | M | I | T | T | E | D |
| E | R | N | I | E | S | | P | A | R | A | | E | R | O | T | I | C | | L | I | V | E |
| | E | D | T | | | D | O | N | E | N | | P | A | R | R | | | P | A | R | E | N |
| | | | A | S | C | A | R | | | | H | O | N | E | Y | M | O | O | N | E | R | S |
| P | L | O | | P | A | R | T | E | D | | O | T | T | | T | A | X | E | D | | | |
| A | I | R | F | O | N | E | | X | R | A | Y | | | C | O | N | C | | P | A | R | E |
| S | P | A | R | R | I | N | G | P | A | R | T | N | E | R | | T | A | L | O | N | E | D |
| D | O | N | E | E | | O | N | O | N | E | | T | R | U | | I | R | O | N | A | G | E |
| E | S | T | E | S | | T | U | S | K | S | | H | E | X | | S | T | A | Y | S | O | N |
Thu 5/15/2003

| | | | | | | | | | | | | | | |
| --- | --- | --- | --- | --- | --- | --- | --- | --- | --- | --- | --- | --- | --- | --- |
| J | O | E | L | | | E | A | S | T | | A | S | C | H |
| A | T | T | I | C | | T | R | I | O | | B | A | L | A |
| V | I | C | T | O | R | H | U | G | O | N | O | V | E | L |
| E | O | E | | S | A | N | G | | L | A | R | V | A | |
| R | S | T | | E | P | I | | F | A | N | T | I | N | E |
| T | E | C | | T | I | C | K | E | T | S | | E | A | R |
| | | | L | T | D | | I | L | E | | I | S | I | T |
| M | C | R | A | E | | L | S | I | | V | O | T | R | E |
| A | H | E | M | | D | O | E | | C | A | N | | | |
| D | I | S | | V | E | N | T | R | A | L | | S | T | P |
| E | P | O | N | I | N | E | | O | B | J | | E | E | R |
| | P | L | E | A | T | | O | B | I | E | | M | R | I |
| R | E | V | O | L | U | T | I | O | N | A | R | I | E | S |
| O | W | E | N | | R | U | S | T | | N | O | T | S | O |
| D | A | D | S | | E | X | E | S | | | B | E | A | N |
Thu 3/27/2003

| | | | | | | | | | | | | | | |
| --- | --- | --- | --- | --- | --- | --- | --- | --- | --- | --- | --- | --- | --- | --- |
| L | I | S | T | | T | A | S | T | E | | A | T | O | Z |
| A | N | A | S | | A | T | H | O | L | | M | E | R | E |
| W | H | I | P | | P | R | I | V | A | T | E | E | Y | E |
| Y | U | L | | M | E | I | R | | P | A | N | T | | |
| E | M | O | T | E | | P | R | E | S | I | D | E | N | T |
| R | E | R | A | T | E | | | A | E | S | | R | I | O |
| | | | S | O | L | V | E | R | | | P | E | N | T |
| J | A | C | K | O | F | A | L | L | T | R | A | D | E | S |
| U | G | H | S | | | R | O | S | I | E | R | | | |
| D | R | I | | M | A | I | | | D | E | T | A | C | H |
| O | I | L | R | I | G | G | E | R | | S | I | N | A | I |
| | | L | A | M | A | | N | O | T | E | | C | S | T |
| B | O | O | K | E | D | I | T | O | R | | W | H | I | M |
| R | O | U | E | | I | R | E | N | E | | I | O | N | A |
| O | P | T | S | | R | A | R | E | E | | T | R | O | N |
Thu 3/13/2003

| | | | | | | | | | | | | | | |
| --- | --- | --- | --- | --- | --- | --- | --- | --- | --- | --- | --- | --- | --- | --- |
| H | A | L | | B | R | E | E | D | | A | D | A | M | S |
| E | L | O | | R | I | V | E | R | | M | O | D | E | L |
| A | G | A | | A | L | I | K | E | | O | D | D | L | Y |
| R | E | D | R | I | L | L | | A | B | U | G | | | |
| T | R | I | U | N | E | S | | R | A | R | E | B | I | T |
| | I | N | L | E | T | | D | I | S | | M | O | R | E |
| | A | G | E | R | | C | E | E | S | | I | B | E | X |
| | | Z | O | D | I | A | C | S | I | G | N | S | | |
| A | S | O | F | | C | L | O | T | | O | I | L | S | |
| C | A | N | E | | A | I | R | | S | E | V | E | N | |
| E | W | E | L | A | M | B | | D | O | S | A | D | O | S |
| | | | E | V | E | R | | O | P | E | N | T | O | E |
| S | H | A | V | E | | A | L | O | H | A | | E | K | E |
| P | O | W | E | R | | T | O | R | I | S | | A | E | R |
| A | G | E | N | T | | E | S | S | A | Y | | M | R | S |
Sun 2/9/2003

DRAWING POWER

| | | | | | | | | | | | | | | | | | | | | |
| --- | --- | --- | --- | --- | --- | --- | --- | --- | --- | --- | --- | --- | --- | --- | --- | --- | --- | --- | --- | --- |
| L | E | A | S | T | | G | N | O | M | E | S | | A | S | P | S | | V | I | A |
| I | N | W | A | R | | I | O | D | A | T | E | | C | L | E | A | N | I | N | G |
| L | E | A | N | I | N | G | T | O | W | E | R | | T | O | R | T | O | I | S | E |
| A | R | R | | A | U | G | E | R | S | | V | A | S | | S | E | N | I | O | R |
| C | O | D | I | C | I | L | S | | | G | E | L | | T | O | E | S | | | |
| | | | R | I | T | E | | | N | O | R | A | D | U | N | N | | M | A | I |
| M | E | W | E | D | | | S | C | O | T | S | M | A | N | | S | T | E | R | N |
| A | N | I | N | | | M | I | A | T | A | | B | U | N | T | | W | A | I | T |
| D | A | N | E | | B | A | N | N | I | N | G | | B | E | R | G | E | N | | |
| A | M | I | | C | O | R | G | I | | I | S | A | | L | A | N | A | I | S | |
| T | E | N | T | O | N | S | | N | I | N | A | S | | I | N | A | K | N | O | T |
| | L | A | I | N | I | E | | E | T | C | | T | I | N | C | T | | C | I | O |
| | | W | E | N | T | I | N | | A | R | R | A | N | G | E | | T | O | R | N |
| A | M | A | T | | A | L | E | C | | E | A | R | N | S | | | E | M | E | U |
| V | A | L | O | R | | L | E | A | K | A | G | E | S | | | K | N | E | E | S |
| A | R | K | | A | G | E | D | N | E | S | S | | | R | I | I | S | | | |
| | | | A | N | O | S | | E | Y | E | | | V | O | N | N | E | G | U | T |
| A | N | A | C | I | N | | U | M | P | | T | R | E | A | D | S | | E | N | O |
| Z | A | N | I | N | E | S | S | | A | L | H | I | R | S | C | H | F | E | L | D |
| O | N | E | S | T | O | N | E | | D | O | E | S | N | T | | I | O | N | I | A |
| V | O | W | | O | N | O | R | | S | T | O | K | E | S | | P | E | A | T | Y |
Thu 1/9/2003

| | | | | | | | | | | | | | | |
| --- | --- | --- | --- | --- | --- | --- | --- | --- | --- | --- | --- | --- | --- | --- |
| S | P | A | R | S | | L | A | M | B | | G | O | B | S |
| W | O | M | A | N | | U | S | E | R | | R | A | R | E |
| A | T | O | N | E | | C | I | T | I | | I | K | E | A |
| T | H | R | E | E | Y | E | A | R | S | | D | R | A | G |
| H | E | T | E | R | O | | | I | T | S | | I | D | A |
| E | R | S | | A | G | O | I | C | O | U | L | D | N | T |
| | | | S | T | A | I | D | | L | E | A | G | U | E |
| C | A | S | E | | | L | I | D | | | S | E | T | S |
| A | L | T | A | I | R | | O | O | M | P | H | | | |
| S | P | E | L | L | A | U | T | H | O | R | | C | A | P |
| T | A | N | | L | I | T | | | N | O | M | O | R | E |
| I | C | O | N | | N | O | W | I | A | R | E | O | N | E |
| R | I | P | E | | S | P | I | N | | A | L | L | O | W |
| O | N | A | N | | O | I | N | K | | T | O | I | L | E |
| N | O | D | E | | N | A | G | Y | | A | N | O | D | E |
Sat 12/14/2002

| | | | | | | | | | | | | | | |
| --- | --- | --- | --- | --- | --- | --- | --- | --- | --- | --- | --- | --- | --- | --- |
| A | L | A | C | A | R | T | E | | A | F | G | H | A | N |
| G | O | T | O | T | O | W | N | | T | O | R | I | N | O |
| O | N | T | H | E | S | E | T | | A | M | E | N | D | S |
| R | E | I | N | D | E | E | R | | N | E | E | D | L | E |
| A | R | C | | I | T | D | E | P | E | N | D | S | | |
| | | | M | R | T | | P | I | N | T | S | I | Z | E |
| L | E | G | A | T | E | | R | E | D | S | | G | O | T |
| I | R | O | N | | | P | E | R | | | C | H | I | C |
| M | I | I | | A | M | E | N | | K | L | A | T | C | H |
| P | E | T | E | R | O | S | E | | E | E | R | | | |
| | | A | L | T | I | T | U | D | E | S | | M | T | A |
| S | O | L | I | D | S | | R | A | P | S | T | A | R | S |
| A | V | O | C | E | T | | I | N | S | E | A | S | O | N |
| B | E | N | I | C | E | | A | N | T | E | L | O | P | E |
| O | N | E | T | O | N | | L | O | O | S | E | N | E | R |
Sun 12/1/2002

SPACE TRAVEL

| | | | | | | | | | | | | | | | | | | | | |
| --- | --- | --- | --- | --- | --- | --- | --- | --- | --- | --- | --- | --- | --- | --- | --- | --- | --- | --- | --- | --- |
| D | I | S | | | A | C | E | R | | H | O | I | S | T | | V | E | N | U | S |
| E | S | T | | A | L | O | N | E | | O | P | R | A | H | | E | L | E | N | A |
| I | R | A | | P | I | N | T | S | | R | H | O | N | E | | R | E | O | I | L |
| G | A | R | M | E | N | T | O | P | E | N | I | N | G | S | | V | E | N | T | S |
| N | E | W | A | G | E | R | | O | V | E | R | | | T | E | E | | S | E | A |
| S | L | A | V | | | O | W | N | E | D | | H | E | A | L | S | | | | |
| | | R | I | P | P | L | E | D | | | C | E | N | T | S | | C | B | E | R |
| R | A | S | S | L | E | | S | E | P | | H | I | D | E | | P | A | R | S | E |
| A | D | V | | E | N | E | | D | A | N | A | S | | S | P | I | N | E | T | S |
| D | R | I | | I | N | R | E | | C | E | R | T | S | | U | N | T | A | R | |
| O | I | L | P | A | I | N | T | | K | A | I | | A | S | B | E | S | T | O | S |
| | E | L | U | D | E | | C | A | R | T | S | | D | O | G | S | | H | G | T |
| D | N | A | T | E | S | T | | N | A | O | M | I | | O | A | F | | M | E | A |
| U | N | I | T | S | | R | O | O | T | | A | N | I | | M | O | V | I | N | G |
| D | E | N | Y | | D | A | R | T | S | | | E | N | T | E | R | O | N | | |
| | | | | R | A | N | G | E | | B | O | S | C | H | | | I | T | S | A |
| O | M | A | | E | M | S | | | M | E | W | S | | R | A | I | L | B | U | S |
| D | A | R | T | H | | V | E | H | I | C | L | E | S | O | N | F | A | R | M | S |
| I | N | D | I | A | | A | L | E | C | K | | N | E | W | T | S | | A | T | E |
| L | I | O | N | S | | A | L | E | R | O | | C | A | I | R | O | | N | E | T |
| E | A | R | T | H | | L | E | D | O | N | | E | T | N | A | | | D | R | S |
Wed 9/18/2002

| | | | | | | | | | | | | | | |
| --- | --- | --- | --- | --- | --- | --- | --- | --- | --- | --- | --- | --- | --- | --- |
| A | B | B | A | | A | I | M | | G | R | U | C | C | I |
| F | E | R | N | A | N | D | O | | R | A | S | H | E | R |
| I | D | O | I | D | O | I | D | O | I | D | O | I | D | O |
| G | E | S | S | O | | | U | R | N | | P | L | A | N |
| | | | | | I | D | L | E | | B | E | E | R | Y |
| W | A | T | E | R | L | O | O | | R | A | N | | | |
| A | B | A | S | H | E | D | | M | E | D | | D | R | S |
| D | A | N | C | I | N | G | | S | W | E | D | I | S | H |
| E | S | S | | N | E | E | | D | I | G | I | N | T | O |
| | | | S | O | S | | P | O | P | G | R | O | U | P |
| G | A | L | A | S | | B | A | S | E | | | | | |
| O | M | A | N | | I | A | N | | | T | R | I | A | L |
| T | A | K | E | A | C | H | A | N | C | E | O | N | M | E |
| I | N | E | S | S | E | | M | A | M | M | A | M | I | A |
| T | A | R | T | A | R | | A | T | V | | D | Y | E | D |
Thu 6/13/2002

| | | | | | | | | | | | | | | |
| --- | --- | --- | --- | --- | --- | --- | --- | --- | --- | --- | --- | --- | --- | --- |
| C | A | T | | | P | T | A | S | | A | D | I | M | E |
| A | D | E | S | | R | U | S | H | | W | I | R | E | R |
| N | A | C | L | | E | T | T | E | | A | D | A | N | O |
| A | G | H | A | | Q | U | I | D | P | R | O | Q | U | O |
| P | E | N | G | P | U | | | | E | D | S | | | |
| E | S | O | | R | E | P | A | V | E | | | G | A | Y |
| | | C | H | I | L | I | C | O | N | C | A | R | N | E |
| A | B | R | A | M | | A | O | L | | O | M | E | N | S |
| G | O | A | G | A | I | N | S | T | T | Y | P | E | | |
| E | A | T | | | N | O | T | A | I | L | | N | I | P |
| | | | S | A | T | | | | D | Y | N | A | M | O |
| J | U | M | P | F | O | R | J | O | Y | | A | C | H | E |
| E | L | I | O | T | | H | O | P | I | | T | R | O | T |
| E | N | T | R | E | | O | V | E | N | | S | E | M | I |
| R | A | T | E | R | | S | I | N | G | | | S | E | C |
Thu 5/16/2002

| | | | | | | | | | | | | | | |
| --- | --- | --- | --- | --- | --- | --- | --- | --- | --- | --- | --- | --- | --- | --- |
| C | O | H | E | N | | | R | I | M | S | | D | O | R |
| A | B | O | D | E | S | | O | B | I | E | | O | N | E |
| B | A | T | D | A | Y | | B | E | N | T | | O | L | D |
| E | D | W | A | R | D | T | E | A | C | H | | D | I | S |
| R | I | A | S | | N | U | R | M | I | | M | A | N | E |
| S | A | T | | D | E | B | T | | N | O | I | D | E | A |
| | H | E | N | R | Y | M | O | R | G | A | N | | | |
| | | R | O | Y | | A | C | E | | S | O | S | | |
| | | | J | E | A | N | L | A | F | I | T | T | E | |
| E | X | P | O | R | T | | E | R | R | S | | R | A | T |
| X | R | A | Y | | L | I | M | E | Y | | T | E | S | H |
| A | A | R | | F | A | M | E | D | P | I | R | A | T | E |
| C | T | S | | I | R | O | N | | A | W | A | K | E | S |
| T | E | E | | A | G | U | T | | N | I | C | E | N | E |
| A | D | D | | T | E | T | E | | | N | E | R | D | S |
Sun 4/14/2002

POSITIONAL PLAY

| | | | | | | | | | | | | | | | | | | | | |
| --- | --- | --- | --- | --- | --- | --- | --- | --- | --- | --- | --- | --- | --- | --- | --- | --- | --- | --- | --- | --- |
| M | O | O | L | A | | | E | R | A | S | | D | I | S | C | O | | O | M | S |
| O | V | I | E | D | O | | X | E | N | O | | A | N | E | A | R | | R | A | W |
| D | A | L | T | O | N | | C | E | N | T | E | R | F | O | L | D | | A | R | E |
| A | T | O | I | | A | R | O | S | E | | S | T | R | U | M | | A | N | S | A |
| L | E | F | T | A | L | O | N | E | | I | T | S | A | L | L | R | I | G | H | T |
| | | | B | R | E | L | | | E | C | O | | | | Y | O | D | E | L | |
| B | A | S | E | B | A | L | L | S | E | A | S | O | N | | | D | E | W | A | R |
| O | B | I | | | S | T | Y | R | O | N | | T | E | A | | | | I | N | E |
| C | U | T | S | S | H | O | R | T | | S | E | C | O | N | D | H | A | N | D | S |
| A | T | S | E | A | | P | E | A | P | O | D | | | T | R | I | T | E | S | T |
| | | | G | L | O | | S | S | E | | I | M | A | | E | T | A | | | |
| A | T | F | A | U | L | T | | | P | R | E | A | M | P | | O | R | C | A | S |
| T | H | I | R | D | D | E | G | R | E | E | | H | E | A | D | F | I | R | S | T |
| T | E | E | | | | N | A | B | | S | E | R | E | N | E | | | A | H | A |
| A | R | L | E | S | | | P | I | T | C | H | E | R | O | F | W | A | T | E | R |
| | E | D | D | I | E | | | | R | U | S | | | P | I | A | S | | | |
| M | A | J | O | R | L | E | A | G | U | E | | B | A | L | L | G | A | M | E | S |
| A | B | U | M | | M | I | R | O | S | | S | E | E | Y | A | | R | A | V | I |
| M | O | D | | D | O | G | C | A | T | C | H | E | R | | D | E | U | C | E | S |
| B | U | G | | C | R | E | E | P | | H | I | F | I | | E | L | L | E | N | S |
| A | T | E | | V | E | R | D | E | | I | P | S | E | | | M | E | S | S | Y |
Sun 3/17/2002

TRIPLEX

| | | | | | | | | | | | | | | | | | | | | |
| --- | --- | --- | --- | --- | --- | --- | --- | --- | --- | --- | --- | --- | --- | --- | --- | --- | --- | --- | --- | --- |
| C | A | B | B | A | G | E | | | H | A | R | E | M | | | A | N | E | R | A |
| E | C | L | A | I | R | S | | H | O | R | A | C | E | | G | A | O | L | E | R |
| S | T | A | R | M | I | S | S | I | N | G | T | H | E | V | E | R | D | I | C | T |
| T | E | S | T | | T | O | N | S | | E | R | O | T | I | C | | S | H | U | E |
| | | | A | N | T | | I | T | I | N | A | | | E | K | E | O | U | T | |
| B | I | G | B | O | Y | S | D | O | N | T | C | R | Y | W | O | L | F | | | |
| W | O | R | S | T | | P | E | R | T | | E | E | E | | | A | F | O | R | E |
| A | N | A | | S | T | A | | I | R | E | | C | L | E | F | S | | P | O | L |
| N | E | T | W | O | R | K | S | C | A | N | D | A | L | W | I | T | N | E | S | S |
| A | S | E | A | | E | E | L | | | D | I | G | | A | L | I | E | N | E | E |
| | | | T | H | E | | Y | E | T | | P | E | P | | I | C | E | | | |
| T | R | I | C | O | T | S | | I | A | M | | | E | S | P | | D | I | A | M |
| R | U | S | H | H | O | U | R | T | R | A | F | F | I | C | P | S | Y | C | H | O |
| A | T | E | | O | P | R | A | H | | E | L | I | | H | O | E | | I | I | I |
| C | H | E | E | K | | | G | E | L | | O | G | A | M | | T | A | N | G | S |
| | | | J | U | L | I | A | R | A | N | O | U | T | O | F | S | I | G | H | T |
| | S | E | E | S | A | W | | | T | O | R | R | E | | E | A | R | | | |
| C | A | L | C | | G | O | T | W | E | T | | E | A | R | N | | S | W | A | B |
| P | L | A | T | O | O | N | H | E | R | O | C | O | M | I | N | G | H | O | M | E |
| A | L | T | E | R | S | | A | L | A | N | O | N | | G | E | T | O | V | E | R |
| S | E | E | D | Y | | | I | D | L | E | D | | | S | L | O | W | E | S | T |
Fri 3/8/2002

| | | | | | | | | | | | | | | |
| --- | --- | --- | --- | --- | --- | --- | --- | --- | --- | --- | --- | --- | --- | --- |
| B | O | L | E | R | O | | F | I | S | C | | S | G | T |
| A | N | A | L | O | G | | A | D | A | R | | E | L | I |
| R | E | N | A | M | E | | R | I | D | E | | N | A | N |
| T | I | D | Y | | E | L | M | O | | A | C | O | S | T |
| A | L | A | N | | | H | E | M | | M | A | R | S | |
| B | L | U | E | S | T | A | R | S | | P | L | I | E | D |
| | | | | W | A | S | I | | S | U | I | T | E | S |
| A | M | E | R | I | C | A | N | B | U | F | F | A | L | O |
| S | A | N | E | S | T | | T | U | R | F | | | | |
| A | N | T | I | S | | C | H | E | E | S | E | B | O | X |
| | D | I | N | G | | H | E | N | | | D | O | R | M |
| M | A | T | S | U | | I | D | O | S | | A | R | E | A |
| U | R | L | | A | P | S | E | | C | A | M | E | L | S |
| L | I | E | | R | E | E | L | | A | V | E | R | S | E |
| E | N | D | | D | I | L | L | | M | E | S | S | E | S |
Fri 1/4/2002

| | | | | | | | | | | | | | | |
| --- | --- | --- | --- | --- | --- | --- | --- | --- | --- | --- | --- | --- | --- | --- |
| M | I | X | E | D | B | A | G | | V | I | A | C | O | M |
| O | N | E | T | O | O | N | E | | I | N | C | A | S | E |
| L | A | N | C | E | I | T | O | | N | E | U | R | O | N |
| I | P | O | | S | T | O | R | M | Y | | | R | L | S |
| N | I | N | A | | E | N | G | E | L | S | | Y | E | W |
| A | E | S | O | P | | Y | E | A | | I | C | A | M | E |
| | | | R | E | C | | A | N | A | T | O | L | I | A |
| B | U | R | T | O | N | A | N | D | T | A | Y | L | O | R |
| U | N | E | A | R | N | E | D | | O | R | O | | | |
| M | I | L | L | I | | O | M | B | | S | T | E | A | M |
| S | C | I | | A | N | N | A | L | S | | E | N | D | O |
| T | Y | S | | | I | S | R | A | E | L | | T | E | N |
| E | C | H | O | E | S | | T | R | E | A | T | I | S | E |
| E | L | E | V | E | S | | H | E | N | P | A | R | T | Y |
| R | E | S | A | L | E | | A | D | O | P | T | E | E | S |
Thu 10/4/2001

| | | | | | | | | | | | | | | |
| --- | --- | --- | --- | --- | --- | --- | --- | --- | --- | --- | --- | --- | --- | --- |
| P | A | C | E | S | | I | M | P | E | L | | T | I | S |
| O | C | H | R | E | | S | O | L | T | I | | H | O | T |
| S | H | A | G | C | A | R | P | E | T | S | | E | W | E |
| S | E | T | O | U | T | | | B | U | Z | Z | S | A | W |
| E | D | S | | R | E | S | T | | | T | I | T | | |
| | | | B | E | E | H | I | V | E | S | T | A | T | E |
| | E | P | O | S | | A | P | E | S | | H | I | R | T |
| F | R | O | N | T | E | D | | S | P | H | E | R | I | C |
| A | N | T | E | | V | E | E | P | | O | R | S | O | |
| B | O | B | S | L | E | D | T | E | A | M | S | | | |
| | | O | U | I | | | A | R | M | E | | R | A | N |
| F | L | I | P | T | O | P | | | O | B | L | I | G | E |
| L | I | L | | M | O | H | A | W | K | R | I | V | E | R |
| O | N | E | | U | N | I | T | E | | E | M | E | N | D |
| P | E | R | | S | A | L | E | S | | D | O | T | T | Y |
Thu 9/20/2001

| | | | | | | | | | | | | | | |
| --- | --- | --- | --- | --- | --- | --- | --- | --- | --- | --- | --- | --- | --- | --- |
| I | C | E | B | E | R | G | | S | T | E | P | P | E | S |
| M | I | D | Y | E | A | R | | T | E | L | L | E | R | S |
| O | T | H | E | L | L | O | | A | T | L | A | R | G | E |
| K | O | S | | | P | U | T | T | | A | C | R | O | |
| | | | J | O | H | N | H | E | R | S | E | Y | | |
| | S | P | A | N | | D | E | L | I | | | M | A | D |
| S | T | O | V | E | S | | M | A | O | | B | A | M | A |
| N | E | W | A | R | K | N | E | W | J | E | R | S | E | Y |
| I | V | E | S | | O | A | R | | A | R | I | O | S | O |
| P | E | R | | | A | N | S | A | | I | N | N | S | |
| | | P | A | U | L | K | E | R | S | E | Y | | | |
| | C | L | O | P | | E | Y | R | E | | | T | W | O |
| S | H | A | R | P | I | E | | E | G | O | T | R | I | P |
| L | A | N | T | E | R | N | | S | U | N | B | E | L | T |
| A | N | T | A | R | E | S | | T | E | A | S | E | T | S |
Sun 8/19/2001

WHAT THEIR TEACHERS SAID

| | | | | | | | | | | | | | | | | | | | | |
| --- | --- | --- | --- | --- | --- | --- | --- | --- | --- | --- | --- | --- | --- | --- | --- | --- | --- | --- | --- | --- |
| B | A | B | A | R | | A | D | A | G | E | | T | A | P | A | | T | B | S | P |
| A | L | F | R | E | D | N | O | B | E | L | | E | L | O | I | | O | R | E | O |
| W | O | L | F | G | A | N | G | A | M | A | D | E | U | S | M | O | Z | A | R | T |
| L | E | A | | I | M | U | S | | | M | A | N | L | I | E | R | | I | V | S |
| | | T | D | S | | A | L | O | T | | W | A | L | T | D | I | S | N | E | Y |
| H | A | M | U | P | | L | E | V | E | E | | | | | | O | L | D | | |
| E | L | I | S | H | A | | D | U | M | A | S | | W | A | R | L | O | R | D | |
| T | A | N | K | I | N | G | | M | A | R | T | H | A | S | T | E | W | A | R | T |
| U | N | O | | L | I | A | M | | S | T | E | E | L | I | E | | P | I | N | E |
| P | A | R | A | B | O | L | A | | | H | E | A | L | S | | M | A | N | O | N |
| | | | N | I | N | | J | O | B | | P | R | O | | T | I | C | | | |
| R | A | N | I | N | | K | O | R | E | A | | | P | R | O | C | E | E | D | S |
| I | D | O | L | | A | I | R | B | A | L | L | | S | E | T | H | | F | R | A |
| D | A | N | I | E | L | L | E | S | T | E | E | L | | F | E | E | L | F | O | R |
| | M | O | N | T | A | N | D | | S | A | V | E | D | | S | L | E | E | V | E |
| | | N | E | C | | | | | | D | E | N | I | S | | A | G | R | E | E |
| J | E | S | S | E | O | W | E | N | S | | L | O | S | T | | N | O | V | | |
| A | T | E | | T | O | A | D | I | E | R | | | B | I | O | G | | E | P | I |
| H | A | N | S | C | H | R | I | S | T | I | A | N | A | N | D | E | R | S | E | N |
| A | P | S | O | | E | T | N | A | | G | E | O | R | G | E | L | U | C | A | S |
| N | E | E | D | | D | Y | A | N | | A | R | T | S | Y | | O | N | E | T | O |
Sat 8/11/2001

| | | | | | | | | | | | | | | |
| --- | --- | --- | --- | --- | --- | --- | --- | --- | --- | --- | --- | --- | --- | --- |
| F | A | I | R | C | A | T | C | H | | S | L | A | N | G |
| A | T | L | E | I | S | U | R | E | | S | A | B | E | R |
| C | L | O | S | E | I | N | O | N | | W | O | R | S | E |
| T | A | V | I | | | A | S | I | F | | T | A | T | A |
| O | N | E | G | | R | O | S | E | B | U | S | H | E | S |
| I | T | I | N | | O | N | E | | I | C | E | A | G | E |
| D | A | T | E | | O | R | D | E | A | L | | M | G | R |
| | | | D | E | F | Y | | A | G | A | S | | | |
| A | C | E | | A | D | E | S | T | E | | A | C | A | P |
| S | A | R | T | R | E | | H | E | N | | T | A | R | O |
| P | L | A | I | N | C | H | A | N | T | | I | S | A | W |
| E | L | S | E | | K | Y | R | A | | | A | U | L | D |
| C | O | U | P | S | | P | O | W | E | R | B | A | S | E |
| T | U | R | I | N | | E | N | A | M | E | L | L | E | R |
| S | T | E | N | O | | S | A | Y | S | A | Y | S | A | Y |
Sat 7/14/2001

| | | | | | | | | | | | | | | |
| --- | --- | --- | --- | --- | --- | --- | --- | --- | --- | --- | --- | --- | --- | --- |
| C | A | R | L | O | A | N | | S | C | A | L | A | R | S |
| O | N | E | A | C | R | E | | P | A | N | A | C | H | E |
| R | O | U | G | H | I | T | | A | R | T | S | H | O | W |
| L | I | T | E | R | A | L | | R | A | I | S | I | N | S |
| E | N | T | R | E | N | O | U | S | | | | E | D | U |
| O | T | E | | | | S | P | E | E | D | T | R | A | P |
| N | E | R | D | | A | S | A | R | U | L | E | | | |
| E | D | S | E | L | S | | | | R | I | C | H | E | S |
| | | | C | A | T | E | R | T | O | | H | A | V | E |
| W | O | R | K | S | O | V | E | R | | | | N | A | E |
| A | R | E | | | | E | X | I | T | S | I | G | N | S |
| P | I | A | S | T | E | R | | P | R | O | V | O | S | T |
| N | O | T | L | I | V | E | | P | O | L | E | N | T | A |
| E | L | A | I | N | E | S | | E | V | E | R | T | O | R |
| R | E | S | T | A | R | T | | R | E | A | S | O | N | S |
Sat 6/23/2001

| | | | | | | | | | | | | | | |
| --- | --- | --- | --- | --- | --- | --- | --- | --- | --- | --- | --- | --- | --- | --- |
| I | G | L | O | O | S | | | B | A | D | E | G | G | S |
| C | A | Y | U | S | E | | M | A | D | E | F | R | E | E |
| E | L | I | T | E | S | | E | D | E | N | T | A | T | A |
| B | I | N | | | S | A | M | E | | | | N | E | W |
| E | L | G | A | R | | N | O | N | A | C | T | I | V | E |
| R | E | T | R | E | A | D | | | V | E | S | T | E | E |
| G | O | O | F | F | T | H | E | D | E | E | P | E | N | D |
| | | | | | C | O | L | O | R | | | | | |
| T | H | E | S | H | O | W | M | U | S | T | G | O | O | N |
| R | U | S | H | E | S | | | B | E | E | L | I | N | E |
| I | N | C | O | N | T | A | C | T | | T | O | L | E | T |
| E | T | A | | | | C | U | S | S | | | W | A | L |
| S | E | P | A | R | A | T | E | | O | V | I | E | D | O |
| T | R | E | M | O | L | O | S | | V | I | L | L | A | S |
| E | S | S | A | Y | E | R | | | S | A | L | L | Y | S |
Sun 6/17/2001

CABINETWORK

| | | | | | | | | | | | | | | | | | | | | |
| --- | --- | --- | --- | --- | --- | --- | --- | --- | --- | --- | --- | --- | --- | --- | --- | --- | --- | --- | --- | --- |
| S | C | O | W | | A | P | S | O | S | | C | L | A | S | P | | F | O | G | Y |
| T | A | R | E | | L | O | C | K | E | | A | E | R | I | E | | E | P | E | E |
| I | N | T | E | R | I | O | R | D | E | S | I | G | N | E | R | | T | E | T | S |
| L | O | O | K | H | E | R | E | | T | H | R | O | E | | | D | E | N | I | M |
| T | E | N | S | E | | L | A | B | O | R | O | F | L | O | V | E | | A | N | A |
| | | | | T | R | Y | M | E | | | | | | K | I | T | | I | T | A |
| | R | E | N | T | E | | S | E | R | B | | A | S | I | D | E | F | R | O | M |
| D | U | R | A | | S | T | A | T | E | O | F | T | H | E | A | R | T | | | |
| E | B | A | N | | P | A | T | | C | N | O | T | E | S | | | O | A | S | T |
| T | Y | S | | M | I | X | | | | A | C | H | E | | G | I | R | L | I | E |
| E | D | U | C | A | T | I | O | N | O | F | H | E | N | R | Y | A | D | A | M | S |
| C | E | R | I | S | E | | L | O | D | I | | | | A | R | M | | M | I | S |
| T | E | E | N | | | I | D | O | I | D | O | | S | K | A | | M | O | L | E |
| | | | C | O | M | M | E | R | C | E | C | O | M | E | T | | I | D | E | S |
| G | O | T | H | I | C | A | R | T | | S | T | L | O | | O | O | Z | E | S | |
| A | N | O | | L | A | G | | | | | | A | K | E | R | S | | | | |
| S | E | E | | E | N | E | R | G | Y | L | E | V | E | L | | T | A | P | I | R |
| M | A | N | E | D | | | A | R | E | E | L | | L | I | T | I | G | A | T | E |
| A | D | A | R | | D | E | F | E | N | S | E | M | E | C | H | A | N | I | S | M |
| S | A | I | L | | A | T | E | A | T | | C | A | S | I | O | | E | N | N | A |
| K | Y | L | E | | S | E | R | T | A | | T | E | S | T | S | | S | T | O | P |
Thu 5/17/2001

| | | | | | | | | | | | | | | |
| --- | --- | --- | --- | --- | --- | --- | --- | --- | --- | --- | --- | --- | --- | --- |
| L | I | S | T | S | | P | I | S | | R | A | M | S | |
| A | N | N | O | Y | | A | C | T | | O | P | I | N | E |
| B | J | O | R | N | F | R | E | E | | A | R | S | O | N |
| R | U | R | | C | E | L | I | N | E | D | I | J | O | N |
| A | R | T | S | | C | A | N | O | N | | L | U | T | E |
| T | E | S | T | R | U | N | | S | E | C | | D | I | A |
| | | | O | U | N | C | E | | | R | A | G | E | D |
| | F | J | O | R | D | E | X | P | L | O | R | E | R | |
| V | I | O | L | A | | | T | H | I | N | E | | | |
| E | V | A | | L | A | G | | O | P | E | N | I | N | G |
| L | E | N | T | | C | O | S | T | A | | A | M | O | R |
| M | O | J | O | S | H | U | P | O | R | K | | E | T | A |
| A | N | E | Y | E | | P | O | P | I | N | J | A | Y | S |
| S | E | T | O | N | | T | R | I | | O | A | S | E | S |
| | S | T | U | D | | O | T | C | | T | R | Y | T | O |
Sat 4/21/2001

| | | | | | | | | | | | | | | |
| --- | --- | --- | --- | --- | --- | --- | --- | --- | --- | --- | --- | --- | --- | --- |
| K | I | N | G | K | O | N | G | | A | R | A | M | I | D |
| O | N | E | L | I | T | E | R | | S | A | F | A | R | I |
| A | L | L | O | T | T | E | E | | S | I | T | S | O | N |
| L | I | L | A | | S | L | A | T | E | D | | E | N | G |
| A | N | I | T | | | Y | S | E | R | | | R | E | D |
| S | E | E | S | A | W | | E | A | T | | D | A | D | O |
| | | | | B | E | A | T | S | | E | A | T | O | N |
| P | U | L | L | E | D | T | H | E | S | T | R | I | N | G |
| I | S | A | I | D | | M | E | R | I | T | | | | |
| N | A | N | A | | W | O | W | | B | U | R | S | A | R |
| G | T | D | | | A | S | H | E | | | E | T | N | A |
| P | O | E | | I | N | T | E | N | D | | L | E | C | T |
| O | D | D | E | S | T | | E | V | A | M | A | R | I | E |
| N | A | U | S | E | A | | L | O | W | S | P | E | E | D |
| G | Y | P | P | E | D | | S | I | N | G | S | O | N | G |
Fri 4/6/2001

| | | | | | | | | | | | | | | |
| --- | --- | --- | --- | --- | --- | --- | --- | --- | --- | --- | --- | --- | --- | --- |
| M | O | H | S | | O | L | D | | I | C | O | N | I | C |
| A | T | E | M | | T | O | O | | N | U | M | E | R | O |
| T | O | R | A | | T | A | I | | C | R | A | V | E | D |
| T | O | O | L | S | O | F | T | H | E | T | R | A | D | E |
| E | L | I | T | E | | | Y | E | N | | | | | |
| S | E | C | O | N | D | M | O | R | T | G | A | G | E | S |
| | | | | | E | A | U | | I | R | I | T | I | S |
| H | O | M | E | I | M | P | R | O | V | E | M | E | N | T |
| I | N | E | S | S | E | | S | U | E | | | | | |
| C | A | R | P | E | N | T | E | R | S | L | E | V | E | L |
| | | | | | T | E | L | | | A | R | E | N | A |
| K | I | T | C | H | E | N | F | L | O | O | R | I | N | G |
| A | D | O | R | E | D | | E | E | R | | A | L | E | E |
| N | O | D | E | A | L | | R | A | G | | T | E | A | R |
| S | L | O | W | L | Y | | S | K | Y | | A | D | D | S |
Sun 2/18/2001

WHAT'S MY LINE?

| | | | | | | | | | | | | | | | | | | | | |
| --- | --- | --- | --- | --- | --- | --- | --- | --- | --- | --- | --- | --- | --- | --- | --- | --- | --- | --- | --- | --- |
| E | S | P | I | E | D | | M | I | A | T | A | | | P | O | T | A | B | L | E |
| S | A | I | N | T | E | | A | R | C | H | E | | S | A | L | A | R | I | E | D |
| T | R | A | V | E | L | W | R | I | T | E | R | | T | R | E | E | T | O | A | D |
| A | T | N | O | | T | A | N | S | | M | A | T | E | O | | | | G | S | A |
| B | O | O | K | C | A | S | E | | R | E | T | I | T | L | E | | O | R | E | S |
| | | | E | R | I | N | | L | A | D | E | N | | E | V | I | T | A | | |
| E | S | S | | E | C | O | L | O | G | I | S | T | | O | E | D | I | P | A | L |
| H | I | N | G | E | | | E | L | S | A | | E | L | F | | S | C | H | M | O |
| U | S | U | R | P | | O | B | I | | | P | R | O | F | S | | | E | I | S |
| D | I | B | A | S | I | C | | T | O | I | L | | D | I | E | H | A | R | D | S |
| | | | F | U | N | E | R | A | L | D | I | R | E | C | T | O | R | | | |
| B | E | S | T | P | L | A | Y | | L | I | E | U | | E | A | T | D | I | R | T |
| E | D | U | | | A | N | E | R | A | | | B | R | R | | W | O | O | E | R |
| N | I | P | A | T | | O | S | E | | P | E | R | U | | | A | R | T | I | E |
| T | E | E | M | I | N | G | | V | I | O | L | I | N | I | S | T | | A | N | Y |
| | | R | I | P | E | R | | E | N | I | A | C | | S | E | E | S | | | |
| B | U | M | S | | W | A | R | R | A | N | T | | A | T | T | R | A | C | T | S |
| E | T | O | | | | P | A | B | S | T | | A | P | O | T | | R | H | E | A |
| R | E | D | L | I | G | H | T | | P | S | Y | C | H | O | L | O | G | I | S | T |
| G | R | E | E | N | T | E | A | | O | T | E | R | I | | O | M | E | R | T | A |
| S | O | L | A | C | E | R | | | T | O | N | E | D | | R | E | S | P | A | N |
Tue 1/30/2001

| | | | | | | | | | | | | | | |
| --- | --- | --- | --- | --- | --- | --- | --- | --- | --- | --- | --- | --- | --- | --- |
| G | A | G | A | | D | O | R | M | S | | S | L | U | M |
| A | X | E | L | | U | B | O | A | T | | Y | I | P | E |
| P | E | R | M | | C | O | R | E | R | | N | E | O | N |
| | | M | O | N | K | E | Y | S | A | R | O | U | N | D |
| | | | S | A | S | S | | | T | O | P | | | |
| C | A | S | T | R | O | | S | E | A | L | S | O | F | F |
| L | I | T | | C | U | T | I | T | | L | E | V | E | R |
| A | M | E | R | | T | U | T | O | R | | S | I | T | E |
| S | T | R | A | D | | T | U | N | A | S | | N | E | D |
| P | O | N | I | E | S | U | P | | M | A | K | E | D | O |
| | | | L | E | O | | | A | S | K | A | | | |
| B | E | A | R | S | W | A | T | C | H | I | N | G | | |
| A | L | D | O | | H | I | E | R | O | | S | O | S | O |
| G | A | Z | A | | A | D | R | E | M | | A | R | E | A |
| S | L | E | D | | T | E | N | S | E | | N | E | X | T |
Fri 12/29/2000

| | | | | | | | | | | | | | | |
| --- | --- | --- | --- | --- | --- | --- | --- | --- | --- | --- | --- | --- | --- | --- |
| H | A | D | O | T | A | T | | | P | O | L | K | A | D |
| E | P | I | T | A | P | H | S | | O | R | I | O | L | E |
| M | O | N | T | R | E | A | L | | K | E | N | N | E | L |
| P | P | G | | R | E | L | O | S | E | | E | A | R | L |
| | | | D | I | K | I | | P | R | I | M | | | |
| | S | M | E | E | | A | H | A | | P | E | R | I | D |
| | T | A | R | D | E | | O | N | E | O | N | O | N | E |
| R | O | M | | | M | O | R | S | E | | | W | E | D |
| E | L | I | S | I | O | N | S | | L | A | G | E | R | |
| D | I | E | L | L | | T | E | A | | D | O | L | T | |
| | | | I | S | A | W | | T | H | E | D | | | |
| M | E | A | D | | B | O | A | T | E | L | | B | A | G |
| A | L | B | I | N | O | | M | I | L | I | T | A | T | E |
| D | A | R | N | E | R | | S | C | E | N | A | R | I | O |
| D | L | I | G | H | T | | | A | N | E | C | D | E | S |
Sat 12/2/2000

| | | | | | | | | | | | | | | |
| --- | --- | --- | --- | --- | --- | --- | --- | --- | --- | --- | --- | --- | --- | --- |
| C | A | S | H | C | O | W | | | G | A | V | E | L | S |
| A | P | P | E | A | S | E | | T | H | E | I | D | E | A |
| W | E | L | L | S | E | T | | R | E | S | T | U | F | F |
| E | M | I | L | E | | S | C | O | T | | A | C | T | E |
| D | E | C | O | D | E | | O | U | T | | L | A | B | S |
| | N | E | D | | T | I | P | T | O | P | | T | A | T |
| | | | O | Z | O | N | E | | | A | T | O | N | |
| | A | L | L | I | N | A | D | A | S | W | O | R | K | |
| | M | I | L | T | | | I | C | O | N | O | | | |
| N | E | T | | S | L | A | T | E | D | | T | E | C | |
| O | R | T | S | | O | H | O | | A | S | H | C | A | N |
| W | I | L | E | | V | E | R | B | | I | F | A | L | L |
| I | C | E | D | T | E | A | | E | N | G | A | R | D | E |
| S | A | M | E | O | L | D | | L | I | M | I | T | E | R |
| E | N | E | R | G | Y | | | S | T | A | R | E | R | S |
Sun 9/3/2000

WHO WANTS TO BE A QUIZ SHOW CONTESTANT?

| | | | | | | | | | | | | | | | | | | | | |
| --- | --- | --- | --- | --- | --- | --- | --- | --- | --- | --- | --- | --- | --- | --- | --- | --- | --- | --- | --- | --- |
| L | A | N | E | | | | M | I | D | I | S | | A | L | V | A | | M | O | T |
| A | M | E | N | S | | R | A | V | I | S | H | | L | O | I | N | | I | N | E |
| P | A | I | G | E | | O | M | E | R | T | A | | R | E | S | T | | C | C | S |
| I | N | G | R | E | E | K | M | Y | T | H | W | H | O | W | A | S | A | R | E | S |
| S | A | H | A | R | A | | A | S | I | A | | U | S | E | | | D | O | M | E |
| | | | V | E | R | A | | | E | T | A | G | E | | | L | A | B | O | R |
| N | A | M | E | D | E | B | U | S | S | Y | S | O | N | L | Y | O | P | E | R | A |
| O | L | A | | | D | R | N | O | | O | K | S | | L | A | O | T | S | E | |
| N | I | N | J | A | | A | I | R | B | U | S | | J | A | W | | | | | |
| E | G | R | E | T | | | T | E | A | R | | G | A | M | E | S | | A | T | A |
| W | H | A | T | I | S | F | A | L | A | F | E | L | M | A | D | E | F | R | O | M |
| S | T | Y | | C | U | R | R | Y | | I | D | O | L | | | C | O | M | M | A |
| | | | | | B | O | Y | | E | N | D | S | I | T | | T | O | P | A | Z |
| | C | R | I | S | I | S | | C | S | A | | S | K | I | S | | | I | T | O |
| T | H | I | S | A | C | T | O | R | P | L | A | Y | E | D | P | A | T | T | O | N |
| R | E | P | A | Y | | | H | O | Y | A | S | | | Y | A | L | E | | | |
| A | S | T | A | | | M | I | A | | N | I | N | S | | S | T | R | I | F | E |
| W | H | I | C | H | B | O | O | K | I | S | N | O | T | A | M | E | M | O | I | R |
| L | I | D | | O | O | N | A | | T | W | I | L | I | T | | R | I | D | E | A |
| E | R | E | | W | R | E | N | | S | E | N | I | L | E | | S | T | I | N | T |
| D | E | S | | L | E | T | S | | A | R | E | E | L | | | | E | N | D | O |
Thu 8/24/2000

| | | | | | | | | | | | | | | |
| --- | --- | --- | --- | --- | --- | --- | --- | --- | --- | --- | --- | --- | --- | --- |
| S | L | O | W | | | R | O | S | H | | A | R | T | E |
| A | E | R | I | E | | A | S | T | O | | L | E | I | A |
| S | A | N | T | A | | J | K | R | O | W | L | I | N | G |
| E | N | A | C | T | S | | A | U | D | I | | N | H | L |
| B | O | T | H | | O | A | R | M | E | N | | D | O | E |
| O | N | E | C | E | N | T | | | D | O | T | E | R | S |
| | | | R | E | A | T | A | | | | E | E | N | |
| | | H | A | R | R | Y | P | O | T | T | E | R | | |
| | R | E | F | | | | T | R | A | I | N | | | |
| B | E | A | T | A | T | | | S | P | E | W | E | R | S |
| A | N | D | | C | R | U | S | O | E | | I | N | O | N |
| S | A | L | | I | O | N | A | | D | A | Z | Z | L | E |
| Q | U | I | D | D | I | T | C | H | | G | A | Y | L | E |
| U | L | N | A | | K | I | R | I | | A | R | M | O | R |
| E | T | E | S | | A | L | E | S | | | D | E | N | S |
Sun 7/16/2000

WORKING PARADOXES

| | | | | | | | | | | | | | | | | | | | | |
| --- | --- | --- | --- | --- | --- | --- | --- | --- | --- | --- | --- | --- | --- | --- | --- | --- | --- | --- | --- | --- |
| G | A | S | P | | T | A | M | A | L | E | | | | C | R | I | P | P | L | E |
| O | V | E | R | | A | R | U | G | U | L | A | | B | O | U | N | T | I | E | S |
| F | I | X | E | S | D | A | M | A | G | E | S | | I | N | T | H | E | C | A | N |
| E | L | E | C | T | S | | | | E | M | I | L | E | | | A | R | O | S | E |
| R | A | D | I | O | | D | I | S | R | E | G | A | R | D | S | N | O | T | E | S |
| | | | P | O | L | I | S | H | | N | N | W | | O | L | D | | | | |
| A | D | S | | P | A | G | E | A | N | T | | | P | R | O | | T | R | E | E |
| B | E | H | E | S | T | | | D | I | S | P | L | A | Y | S | V | E | I | L | S |
| B | A | I | L | | I | N | T | E | L | | A | Y | N | | H | E | L | D | U | P |
| A | L | P | S | | S | O | U | | | A | R | R | O | W | | N | E | E | L | Y |
| | | W | I | T | H | D | R | A | W | S | D | E | P | O | S | I | T | S | | |
| L | O | R | N | A | | S | T | R | I | P | | | L | E | E | | H | A | R | E |
| A | R | E | O | L | E | | L | E | S | | S | A | Y | S | A | | O | W | E | D |
| I | N | C | R | E | A | S | E | S | C | U | T | S | | | B | A | N | A | N | A |
| C | O | K | E | | T | I | S | | | N | A | S | T | I | E | R | | Y | O | M |
| | | | | L | I | T | | B | A | H | | T | E | N | E | T | S | | | |
| O | B | T | A | I | N | S | R | E | L | E | A | S | E | S | | F | A | R | S | I |
| C | R | O | N | E | | | A | G | O | R | A | | | | A | U | G | E | A | N |
| T | A | K | E | S | F | O | R | | F | O | L | L | O | W | S | L | E | A | D | S |
| E | V | E | N | T | I | M | E | | T | I | T | A | N | I | C | | S | I | T | E |
| T | E | N | D | O | N | S | | | | C | O | M | E | T | H | | T | R | O | T |
Sat 7/15/2000

| | | | | | | | | | | | | | | |
| --- | --- | --- | --- | --- | --- | --- | --- | --- | --- | --- | --- | --- | --- | --- |
| T | H | A | T | I | S | | | C | A | L | I | S | T | A |
| H | O | M | E | L | Y | | O | R | I | E | N | T | A | L |
| E | N | A | M | E | L | | D | O | M | I | N | A | N | T |
| H | O | R | A | | | T | O | W | S | | O | T | T | O |
| A | R | I | S | E | | O | R | E | | | C | U | E | S |
| G | I | L | | S | A | W | | R | U | P | E | E | S | |
| U | N | L | | T | R | I | O | | N | O | N | | | |
| E | G | O | C | E | N | T | R | I | C | I | T | I | E | S |
| | | | O | R | I | | K | O | L | N | | N | A | P |
| | C | L | O | S | E | T | | W | E | T | | C | T | A |
| R | A | I | L | | | O | V | A | | E | T | H | E | R |
| I | M | A | N | | E | R | I | N | | | A | A | R | E |
| V | E | N | E | R | A | T | E | | D | E | B | R | I | S |
| E | R | A | S | U | R | E | S | | A | P | O | G | E | E |
| T | A | S | S | E | L | S | | | D | I | R | E | S | T |
Thu 6/1/2000

| | | | | | | | | | | | | | | |
| --- | --- | --- | --- | --- | --- | --- | --- | --- | --- | --- | --- | --- | --- | --- |
| G | A | B | S | | I | N | D | | | R | E | S | A | T |
| A | E | O | N | | S | E | R | B | | A | R | I | S | E |
| R | I | G | A | | I | R | A | E | | M | O | G | E | N |
| T | O | U | C | H | D | O | W | N | | J | I | H | A | D |
| H | U | S | K | E | R | S | | E | R | E | C | T | | |
| | | | B | I | O | | A | L | I | T | A | L | I | A |
| O | C | T | A | D | | | P | U | T | | | I | C | I |
| H | E | A | R | I | N | G | E | X | A | M | I | N | E | R |
| M | D | S | | | O | L | E | | | O | N | E | R | S |
| S | E | T | T | L | E | U | P | | A | R | F | | | |
| | | E | R | A | S | E | | S | T | A | R | T | L | E |
| A | L | L | O | T | | S | M | E | L | L | A | R | A | T |
| P | E | E | V | E | | O | O | N | A | | R | U | T | H |
| E | D | S | E | L | | N | E | S | S | | E | C | H | O |
| S | A | S | S | Y | | | S | E | T | | D | E | E | S |
Sat 3/25/2000

| | | | | | | | | | | | | | | |
| --- | --- | --- | --- | --- | --- | --- | --- | --- | --- | --- | --- | --- | --- | --- |
| A | S | H | T | R | A | Y | | | A | R | A | R | A | T |
| T | H | E | R | O | P | E | S | | S | E | N | I | L | E |
| H | O | W | I | S | I | T | P | O | S | S | I | B | L | E |
| A | R | I | S | T | A | | A | B | I | T | | R | S | T |
| N | E | T | H | E | R | | D | I | G | | C | O | P | E |
| D | D | T | | R | I | C | E | | N | O | H | A | I | R |
| | | | | | S | O | S | A | | V | E | S | C | O |
| T | O | R | O | N | T | O | | U | N | O | F | T | E | N |
| A | N | E | R | A | | P | A | R | E | | | | | |
| B | E | L | A | Y | S | | D | A | W | G | | E | A | T |
| L | O | I | N | | E | L | D | | H | A | T | A | R | I |
| E | N | S | | E | R | E | I | | A | M | E | R | C | E |
| T | O | H | A | V | E | A | C | I | V | I | L | W | A | R |
| O | N | E | G | I | N | | T | R | E | E | L | I | N | E |
| P | E | S | T | L | E | | | E | N | R | A | G | E | D |
Mon 3/13/2000

| | | | | | | | | | | | | | | |
| --- | --- | --- | --- | --- | --- | --- | --- | --- | --- | --- | --- | --- | --- | --- |
| C | E | L | E | B | | A | D | O | | | P | A | P | A |
| A | L | E | V | E | | J | E | W | | M | O | N | A | D |
| S | U | G | A | R | C | A | N | E | | U | R | G | E | D |
| E | D | U | | L | U | X | E | | A | S | T | R | A | L |
| R | E | P | A | I | R | | B | I | S | C | A | Y | N | E |
| | | | S | O | S | O | | T | I | L | L | | | |
| C | I | T | I | Z | E | N | K | A | N | E | | T | A | J |
| A | D | E | S | | | S | O | L | | | A | E | R | O |
| B | O | X | | R | A | I | S | I | N | G | C | A | I | N |
| | | | A | I | N | T | | C | A | R | E | | | |
| H | E | R | B | C | A | E | N | | C | O | R | A | L | S |
| A | M | U | L | E | T | | O | A | H | U | | B | A | T |
| N | I | N | E | R | | N | O | V | O | C | A | I | N | E |
| G | L | O | S | S | | A | N | O | | H | I | N | G | E |
| S | E | N | T | | | P | E | W | | O | R | D | E | R |
Sat 1/22/2000

| | | | | | | | | | | | | | | |
| --- | --- | --- | --- | --- | --- | --- | --- | --- | --- | --- | --- | --- | --- | --- |
| P | E | E | P | S | H | O | W | | | P | E | P | I | N |
| U | N | D | E | R | O | N | E | | M | O | L | I | N | E |
| B | O | N | E | S | E | T | S | | A | L | O | N | S | O |
| S | L | A | W | | R | O | T | A | R | Y | | T | I | N |
| | | | E | M | S | | E | L | L | | M | O | D | |
| M | E | L | E | E | | A | R | C | O | | A | B | E | S |
| A | D | O | R | N | | S | N | O | W | B | R | E | A | K |
| T | W | O | E | G | G | S | O | V | E | R | E | A | S | Y |
| T | A | K | E | S | H | O | M | E | | A | N | N | I | E |
| E | R | E | S | | O | R | E | S | | T | O | S | A | Y |
| | D | D | E | | S | T | L | | A | S | S | | | |
| M | V | I | | I | T | S | E | L | F | | T | H | R | O |
| F | I | N | A | L | E | | T | E | A | G | R | E | E | N |
| R | I | O | T | E | D | | T | O | R | T | U | R | E | D |
| S | I | N | E | X | | | E | N | S | E | M | B | L | E |
Thu 11/25/1999

| | | | | | | | | | | | | | | |
| --- | --- | --- | --- | --- | --- | --- | --- | --- | --- | --- | --- | --- | --- | --- |
| H | A | T | S | | | S | H | E | | | F | A | Z | E |
| U | R | E | Y | | M | O | A | N | | O | I | L | E | R |
| L | E | N | S | | A | I | R | C | A | R | R | I | E | R |
| A | N | A | T | O | L | E | P | A | R | I | S | | | |
| | A | M | E | B | A | | | G | A | G | | I | B | E |
| | | | M | I | C | H | A | E | L | A | M | M | A | N |
| T | R | A | | | C | U | B | | | M | E | A | N | T |
| H | A | V | A | N | A | G | O | O | D | I | N | G | J | R |
| E | B | O | L | A | | | M | A | O | | | E | O | E |
| T | B | I | L | I | S | I | B | R | O | W | N | | | |
| A | I | D | | R | O | C | | | D | O | U | S | E | |
| | | | J | O | S | E | Y | C | A | R | D | I | F | F |
| A | B | L | E | B | O | D | I | E | D | | I | D | L | E |
| M | A | O | R | I | | I | P | O | S | | S | E | A | T |
| P | A | C | K | | | N | E | S | | | T | A | T | A |
Sat 9/25/1999

| | | | | | | | | | | | | | | |
| --- | --- | --- | --- | --- | --- | --- | --- | --- | --- | --- | --- | --- | --- | --- |
| J | U | S | T | R | E | L | A | X | | | J | E | T | S |
| A | N | C | H | O | R | A | G | E | | C | A | D | R | E |
| B | A | R | E | B | O | N | E | S | | A | P | I | A | N |
| B | R | I | M | | S | E | N | | G | R | A | T | I | S |
| I | M | B | U | E | | S | T | A | Y | | N | I | N | O |
| N | E | E | D | N | T | | | S | P | A | W | N | E | R |
| G | D | S | | D | I | O | R | S | | P | A | G | E | S |
| | | | J | O | C | K | E | Y | B | O | X | | | |
| S | M | E | A | R | | A | P | R | I | L | | G | M | A |
| T | A | M | M | A | N | Y | | | B | A | S | I | A | L |
| A | T | E | E | | A | S | P | S | | R | E | L | E | T |
| L | A | R | S | O | N | | O | H | M | | A | L | S | O |
| E | D | I | F | Y | | T | R | A | N | S | M | I | T | S |
| S | O | T | O | L | | A | N | N | E | M | E | A | R | A |
| T | R | I | X | | | J | O | E | M | A | N | N | I | X |
Fri 9/3/1999

| | | | | | | | | | | | | | | |
| --- | --- | --- | --- | --- | --- | --- | --- | --- | --- | --- | --- | --- | --- | --- |
| B | R | A | D | S | H | A | W | | | D | I | P | L | O |
| O | H | B | E | H | A | V | E | | C | O | N | A | I | R |
| T | E | L | L | A | L | I | E | | A | L | F | R | E | D |
| C | S | A | | D | E | S | K | F | U | L | | A | S | I |
| H | U | R | T | | D | E | E | R | S | | | N | O | N |
| | S | E | E | P | | S | N | E | E | R | | O | V | A |
| | | | C | O | M | | D | E | R | E | | I | E | R |
| R | I | C | H | A | R | D | | H | I | L | L | A | R | Y |
| E | V | A | | C | R | E | W | | E | E | O | | | |
| D | E | S | | H | O | M | E | S | | D | E | S | I | |
| S | H | A | | | G | O | D | O | T | | W | I | M | P |
| T | A | N | | S | E | N | D | O | U | T | | E | S | O |
| A | D | O | R | E | R | | I | N | L | E | A | G | U | E |
| R | I | V | E | T | S | | N | E | S | T | L | E | R | S |
| S | T | A | B | S | | | G | R | A | S | S | L | E | Y |
Sun 8/15/1999

NETWORKING

| | | | | | | | | | | | | | | | | | | | | |
| --- | --- | --- | --- | --- | --- | --- | --- | --- | --- | --- | --- | --- | --- | --- | --- | --- | --- | --- | --- | --- |
| G | A | P | E | R | S | | A | T | M | O | S | T | | | B | U | S | I | E | R |
| O | C | U | L | A | R | | S | H | O | O | T | E | E | | O | T | E | L | L | O |
| F | U | L | L | H | O | U | S | E | C | H | E | E | R | S | D | A | L | L | A | S |
| A | R | P | | | | N | O | S | H | | | | O | H | S | | D | U | N | E |
| R | E | F | E | R | | D | R | E | A | D | | A | D | O | | S | O | S | | |
| | | I | V | E | G | O | T | A | S | E | C | R | E | T | F | A | M | I | L | Y |
| D | A | C | A | P | O | | | | | W | A | Y | | D | I | N | | O | S | U |
| I | T | T | | O | L | E | I | C | | | S | A | T | O | R | I | | N | A | P |
| C | H | I | P | S | F | A | T | H | E | R | K | N | O | W | S | B | E | S | T | |
| K | O | O | L | | | U | S | A | G | E | | | E | N | T | E | R | | | |
| | S | N | A | P | S | | | P | O | L | A | R | | | S | L | A | P | S | |
| | | | T | U | T | T | I | | | I | B | I | Z | A | | | T | R | O | T |
| | S | I | S | T | E | R | S | G | E | T | S | M | A | R | T | C | O | A | C | H |
| J | O | N | | S | N | O | R | E | D | | | S | P | I | E | L | | C | L | U |
| O | P | T | | O | O | P | | N | T | H | | | | | S | E | A | T | E | D |
| T | H | E | F | U | G | I | T | I | V | E | C | O | P | S | T | A | X | I | | |
| | | R | I | T | | C | E | E | | S | U | P | R | A | | T | E | C | H | S |
| A | T | V | S | | S | A | N | | | | R | I | O | T | | | | E | A | T |
| H | E | E | H | A | W | L | A | U | G | H | I | N | J | E | O | P | A | R | D | Y |
| S | E | N | E | C | A | | M | A | N | A | T | E | E | | M | A | N | U | A | L |
| O | N | E | S | E | T | | | R | U | P | E | R | T | | B | R | O | N | T | E |
Thu 7/29/1999

| | | | | | | | | | | | | | | |
| --- | --- | --- | --- | --- | --- | --- | --- | --- | --- | --- | --- | --- | --- | --- |
| H | E | C | H | T | | F | I | B | S | | T | A | I | L |
| A | P | A | I | R | | I | M | R | E | | H | U | L | A |
| S | O | R | R | Y | I | S | P | I | L | L | E | D | I | T |
| A | C | T | A | | S | H | E | A | | I | S | I | A | H |
| T | H | E | M | I | S | S | I | N | G | P | I | E | C | E |
| | | | | D | O | C | | | N | O | G | | | |
| M | A | R | C | O | | A | I | D | A | | H | Y | P | E |
| S | H | E | L | S | I | L | V | E | R | S | T | E | I | N |
| S | A | F | E | | B | E | E | S | | L | S | A | T | S |
| | | | A | S | I | | | P | G | A | | | | |
| W | H | E | R | E | S | T | H | E | E | G | G | X | I | T |
| O | I | L | E | R | | H | E | R | O | | A | F | O | R |
| P | L | A | Y | B | O | Y | M | A | G | A | Z | I | N | E |
| A | L | T | E | | A | M | I | D | | C | E | L | I | A |
| T | Y | E | S | | R | E | N | O | | E | R | E | C | T |
Sat 7/3/1999

| | | | | | | | | | | | | | | |
| --- | --- | --- | --- | --- | --- | --- | --- | --- | --- | --- | --- | --- | --- | --- |
| P | H | O | T | O | I | D | | A | C | C | R | E | T | E |
| H | E | N | R | Y | V | I | | T | R | E | A | D | E | D |
| A | L | I | A | S | E | S | | R | O | O | F | I | N | G |
| S | E | N | D | | S | K | I | E | S | | F | L | O | E |
| E | N | Y | A | | | | N | E | S | T | L | E | R | S |
| | H | E | B | R | A | I | C | | C | H | E | | | |
| D | U | A | L | I | S | T | | E | R | E | | H | O | G |
| U | N | R | E | S | T | S | | Z | E | A | L | O | U | S |
| E | T | S | | E | R | A | | R | E | G | A | T | T | A |
| | | | C | R | O | | T | A | K | E | S | T | O | |
| C | O | L | E | S | L | A | W | | | | H | E | F | T |
| O | B | I | S | | O | N | I | O | N | | I | N | T | O |
| W | E | S | T | E | G | G | | P | O | I | N | T | U | P |
| E | S | T | A | T | E | S | | E | P | I | G | O | N | E |
| D | E | S | S | E | R | T | | L | E | I | S | T | E | R |
Sun 6/6/1999

CHOICE WORDS

| | | | | | | | | | | | | | | | | | | | | | | | | |
| --- | --- | --- | --- | --- | --- | --- | --- | --- | --- | --- | --- | --- | --- | --- | --- | --- | --- | --- | --- | --- | --- | --- | --- | --- |
| T | A | P | E | R | S | O | F | F | | H | A | S | | S | A | F | E | | T | R | E | P | I | D |
| A | L | L | B | E | T | T | E | R | | A | G | L | I | T | T | E | R | | H | U | M | A | N | E |
| S | E | A | B | R | E | E | Z | E | | R | E | U | S | A | B | L | E | | E | M | E | R | G | E |
| T | R | Y | | E | E | L | E | D | | D | I | G | I | T | A | L | C | O | M | P | U | T | E | R |
| E | T | E | | A | L | L | S | O | U | L | S | | | | T | I | T | H | A | L | | | | |
| | | R | A | D | I | O | | | T | I | T | L | E | | | N | O | N | L | E | V | E | L | |
| D | E | P | O | S | E | | | T | E | N | S | E | U | P | | G | R | O | T | | E | M | I | T |
| E | M | I | R | | S | P | A | R | S | E | | O | R | A | L | | | | E | S | T | A | T | E |
| A | M | A | T | I | | I | D | A | | S | A | N | E | L | Y | | R | O | S | Y | | C | T | A |
| L | E | N | I | N | S | T | O | M | B | | T | A | K | E | S | L | I | B | E | R | T | I | E | S |
| S | T | O | C | K | T | I | P | | A | S | T | R | A | | | A | S | I | F | | H | A | R | E |
| | | | | P | I | E | T | | S | A | I | D | | T | A | L | K | | A | G | A | T | E | S |
| | B | E | H | O | L | D | | M | A | R | C | O | P | O | L | O | | A | L | L | I | E | D | |
| P | E | Y | O | T | L | | S | A | L | K | | D | O | T | O | | A | R | C | O | | | | |
| L | E | E | K | | L | X | I | I | | | M | A | S | O | N | | C | R | O | S | S | B | O | W |
| U | L | T | E | R | I | O | R | M | O | T | I | V | E | | G | E | T | I | N | S | H | A | P | E |
| T | I | E | | U | F | O | S | | R | E | T | I | R | E | | R | I | B | | Y | E | N | T | A |
| O | N | E | O | N | E | | | | B | A | R | N | | M | A | N | I | A | C | | A | G | I | N |
| N | E | T | S | | P | A | S | S | | R | E | C | I | P | E | S | | | H | A | V | O | C | S |
| | S | H | U | T | A | W | A | Y | | | D | I | T | T | O | | | F | I | N | E | R | | |
| | | | | S | I | E | N | N | A | | | | S | I | N | G | S | O | N | G | | M | E | R |
| L | I | S | T | E | N | S | T | O | R | E | A | S | O | N | | A | T | W | A | R | | A | X | E |
| A | L | C | O | T | T | | I | D | E | A | T | I | V | E | | F | A | L | S | I | F | I | E | S |
| B | L | O | U | S | E | | N | I | T | R | A | T | E | S | | F | R | E | E | L | A | N | C | E |
| S | E | T | T | E | R | | I | C | E | S | | E | R | S | | E | S | S | A | Y | T | E | S | T |
Thu 4/22/1999

| | | | | | | | | | | | | | | |
| --- | --- | --- | --- | --- | --- | --- | --- | --- | --- | --- | --- | --- | --- | --- |
| A | B | E | T | | | | M | S | S | | O | S | S | O |
| M | U | L | E | | S | T | O | K | E | | A | H | A | B |
| B | L | U | E | H | A | W | A | I | I | | R | I | I | S |
| L | O | T | | A | G | O | N | I | Z | E | | I | L | E |
| E | V | E | N | B | E | T | | N | E | G | A | T | E | S |
| R | A | D | I | I | | O | R | G | | G | R | A | D | S |
| | | | A | T | O | N | E | | R | O | C | K | I | E |
| T | A | P | | | R | E | I | N | A | | | E | N | D |
| E | N | A | M | O | R | | C | U | G | A | T | | | |
| A | T | R | A | P | | S | E | N | | G | E | N | I | I |
| M | I | S | W | I | S | H | | H | E | R | D | I | N | G |
| M | L | I | | E | P | I | S | O | D | E | | G | L | O |
| A | L | I | I | | I | I | T | O | G | E | T | H | E | R |
| T | E | S | T | | E | T | U | D | E | | I | T | T | O |
| E | S | M | E | | L | E | D | | | | C | Y | S | T |
Thu 4/8/1999

| | | | | | | | | | | | | | | |
| --- | --- | --- | --- | --- | --- | --- | --- | --- | --- | --- | --- | --- | --- | --- |
| L | O | G | E | | I | P | A | S | S | | T | W | O | S |
| O | B | I | T | | N | O | R | T | E | | O | A | T | H |
| E | E | R | O | | M | O | B | I | L | | M | U | S | E |
| S | Y | D | N | E | Y | P | O | L | L | A | C | K | | |
| S | E | L | I | G | | E | R | E | | G | A | E | L | S |
| | R | E | A | R | E | D | | T | O | O | T | S | I | E |
| | | | N | E | V | | C | T | R | | | H | O | T |
| | D | U | S | T | I | N | H | O | F | F | M | A | N | |
| B | E | N | | | T | I | E | | E | E | O | | | |
| R | A | I | N | M | A | N | | T | O | R | M | E | S | |
| A | R | M | E | E | | N | A | H | | M | E | N | L | O |
| | | B | A | R | R | Y | L | E | V | I | N | S | O | N |
| S | L | U | R | | B | I | O | T | A | | T | I | G | E |
| L | O | E | B | | I | S | N | O | T | | U | L | A | N |
| R | U | D | Y | | S | H | E | P | S | | M | E | N | D |
Thu 3/25/1999

| | | | | | | | | | | | | | | |
| --- | --- | --- | --- | --- | --- | --- | --- | --- | --- | --- | --- | --- | --- | --- |
| O | C | T | | A | M | P | S | | | P | A | N | T | S |
| A | L | E | | D | I | E | T | S | | A | L | A | M | O |
| K | A | N | | E | X | T | R | A | | C | O | Z | E | N |
| L | I | A | B | L | E | | A | N | Y | T | H | I | N | G |
| E | M | C | E | E | D | | I | T | I | S | A | | | |
| Y | S | E | R | | B | E | G | A | N | | | P | E | Z |
| | | | L | E | A | S | H | | | N | I | E | C | E |
| A | N | N | I | E | G | E | T | Y | O | U | R | G | U | N |
| D | O | I | N | G | | | S | E | E | T | V | | | |
| D | R | X | | | E | T | H | A | N | | I | M | A | M |
| | | | S | E | R | I | O | | O | R | N | A | T | E |
| Y | O | U | C | A | N | D | O | | L | O | G | G | E | R |
| M | O | T | E | S | | A | T | O | O | T | | N | A | M |
| C | H | A | N | T | | L | E | D | G | E | | U | S | A |
| A | S | H | E | S | | | R | E | Y | S | | M | E | N |
Sat 3/13/1999

| | | | | | | | | | | | | | | |
| --- | --- | --- | --- | --- | --- | --- | --- | --- | --- | --- | --- | --- | --- | --- |
| C | E | N | T | | | S | T | P | | K | U | R | D | S |
| A | L | T | O | | S | H | O | E | | A | M | U | S | E |
| T | N | E | D | P | L | A | N | E | | P | A | S | T | E |
| F | I | S | S | I | O | N | | P | I | U | | H | I | T |
| I | N | T | | S | E | G | M | E | N | T | | E | C | O |
| T | O | S | C | A | | H | A | R | M | | | S | K | I |
| | | | U | N | T | A | X | | A | S | S | I | S | T |
| | | P | R | O | H | I | B | I | T | I | O | N | | |
| C | H | E | E | S | E | | O | N | E | N | D | | | |
| O | A | T | | | M | O | H | S | | C | A | B | L | E |
| L | I | E | | T | E | R | M | I | T | E | | R | E | A |
| G | R | R | | I | T | Y | | G | A | R | C | O | N | S |
| A | D | O | B | E | | X | A | N | D | E | R | N | O | Y |
| T | R | U | E | R | | E | G | I | S | | E | Z | R | A |
| E | S | T | E | S | | S | E | A | | | W | Y | E | S |
Sat 2/13/1999

| | | | | | | | | | | | | | | |
| --- | --- | --- | --- | --- | --- | --- | --- | --- | --- | --- | --- | --- | --- | --- |
| M | A | T | A | D | O | R | S | | T | R | O | J | A | N |
| A | L | I | T | A | L | I | A | | M | A | L | O | N | E |
| B | I | G | W | H | E | E | L | | A | N | D | H | O | W |
| | N | E | O | | A | L | L | A | N | | G | N | U | S |
| M | E | R | R | Y | | S | Y | L | | M | O | N | T | Y |
| A | M | I | S | S | | | N | O | S | I | L | Y | | |
| G | E | N | T | L | Y | | E | S | T | A | D | O | S | |
| I | N | T | | | O | B | E | S | E | | | U | T | E |
| | T | H | I | N | N | E | D | | T | I | P | T | O | P |
| | | E | T | U | D | E | S | | | M | O | O | R | E |
| A | S | W | A | N | | F | A | R | | A | L | F | I | E |
| V | I | O | L | | S | Y | R | U | P | | I | C | E | |
| E | R | O | I | C | A | | I | N | A | S | T | A | T | E |
| R | E | D | C | O | D | | D | I | A | R | I | S | T | S |
| Y | E | S | S | E | D | | E | N | R | I | C | H | E | S |
Sun 1/10/1999

Actually Spoken By 121-Across

| | | | | | | | | | | | | | | | | | | | | |
| --- | --- | --- | --- | --- | --- | --- | --- | --- | --- | --- | --- | --- | --- | --- | --- | --- | --- | --- | --- | --- |
| W | H | O | | S | C | R | U | B | | P | A | N | G | S | | | T | W | O | S |
| H | E | L | L | O | P | O | P | E | | E | N | O | L | A | | M | A | R | N | E |
| I | R | E | A | L | L | Y | D | I | D | N | T | S | A | Y | | E | C | O | L | E |
| L | E | A | V | E | | | O | N | I | T | | E | S | S | | S | O | N | Y | S |
| E | T | N | A | | T | I | S | | G | A | S | | G | O | A | S | | G | I | T |
| D | I | N | | U | R | N | | W | E | R | E | L | O | S | T | | | M | N | O |
| | C | A | T | G | U | T | | E | S | C | R | O | W | | I | O | N | I | A | |
| | | | W | H | E | R | E | S | T | H | A | T | | M | E | L | I | S | M | A |
| | W | W | I | | B | O | A | T | | | | T | W | A | | D | A | T | E | D |
| P | H | E | N | O | L | | R | I | A | T | A | | A | G | U | A | | A | R | E |
| R | E | M | | B | U | T | W | E | R | E | M | A | K | I | N | G | | K | I | N |
| O | N | A | | L | E | I | A | | P | E | P | S | I | | D | E | J | E | C | T |
| V | I | D | E | O | | D | X | I | | | | E | N | C | E | | I | S | A | |
| S | T | E | R | N | L | Y | | C | O | M | I | N | G | F | R | O | M | | | |
| | S | T | A | G | E | | M | E | C | C | A | S | | L | A | D | I | D | A | |
| E | C | O | | | G | O | O | D | T | I | M | E | | A | C | E | | I | S | H |
| S | L | O | | T | O | U | R | | A | N | N | | O | T | T | | V | E | T | O |
| C | O | M | B | O | | T | A | P | | T | O | W | N | | | S | A | T | A | N |
| A | S | A | I | R | | E | V | E | R | Y | T | H | I | N | G | I | S | A | I | D |
| P | E | N | N | Y | | A | I | R | E | R | | Y | O | G | I | B | E | R | R | A |
| E | D | Y | S | | | T | A | U | P | E | | S | N | O | B | S | | Y | E | S |
Thu 12/17/1998

| | | | | | | | | | | | | | | |
| --- | --- | --- | --- | --- | --- | --- | --- | --- | --- | --- | --- | --- | --- | --- |
| I | F | A | T | | J | O | E | F | R | I | | B | A | H |
| N | I | N | E | | E | X | I | L | E | S | | I | T | O |
| S | A | T | M | A | T | I | N | E | E | S | | G | A | L |
| E | N | L | A | C | E | D | | A | L | O | O | F | L | Y |
| A | C | E | | T | R | I | B | | | | H | O | O | T |
| M | E | R | L | E | | C | L | O | D | | M | O | S | H |
| | | | A | D | D | | U | R | A | L | | T | S | U |
| | | S | H | O | R | T | E | R | D | A | Y | S | | |
| R | O | C | | N | O | A | M | | O | M | E | | | |
| U | N | U | M | | P | R | O | F | | P | A | R | E | R |
| B | E | R | I | | | | N | A | T | O | | E | N | E |
| Y | A | R | D | A | G | E | | C | R | O | S | S | E | D |
| T | R | I | | S | U | N | P | A | I | N | T | E | R | S |
| U | T | E | | I | N | V | A | D | E | | E | D | G | E |
| E | H | S | | A | N | Y | W | E | D | | M | A | Y | A |
Thu 11/26/1998

| | | | | | | | | | | | | | | |
| --- | --- | --- | --- | --- | --- | --- | --- | --- | --- | --- | --- | --- | --- | --- |
| A | N | T | S | | A | P | E | G | | S | E | P | I | A |
| G | O | R | E | | M | A | N | E | | O | R | I | N | S |
| L | E | I | A | | A | C | T | O | R | F | I | N | C | H |
| E | X | P | L | O | R | E | R | D | R | A | K | E | | |
| T | I | L | E | R | Y | | Y | E | S | | | C | B | S |
| S | T | E | R | I | L | E | | | | C | N | O | T | E |
| | | | | | L | A | X | | S | O | O | N | E | R |
| | A | R | C | H | I | T | E | C | T | W | R | E | N | |
| S | C | O | P | E | S | | D | E | E | | | | | |
| U | N | B | O | X | | | | O | N | A | D | I | M | E |
| P | E | I | | | S | A | D | | O | R | A | T | O | R |
| | | N | O | V | E | L | I | S | T | C | R | A | N | E |
| J | U | S | T | I | C | E | J | A | Y | | E | L | A | N |
| I | N | O | I | L | | C | O | M | P | | R | I | C | O |
| M | I | N | C | E | | K | N | E | E | | S | C | O | W |
Thu 11/12/1998

| | | | | | | | | | | | | | | |
| --- | --- | --- | --- | --- | --- | --- | --- | --- | --- | --- | --- | --- | --- | --- |
| S | E | T | T | L | E | | | T | A | R | T | A | R | E |
| E | N | R | O | U | T | E | | A | R | E | A | R | U | G |
| A | M | A | L | G | A | M | | C | R | E | P | I | N | G |
| V | I | L | L | A | G | E | V | O | I | C | E | | | |
| E | T | E | | R | E | N | I | | V | E | R | N | O | N |
| R | Y | E | S | | | D | C | I | I | | | O | X | O |
| | | | E | A | R | | E | N | S | L | A | V | E | D |
| V | I | E | T | N | A | M | V | E | T | E | R | A | N | S |
| O | N | T | H | E | I | C | E | | E | T | C | | | |
| L | O | T | | | S | I | R | S | | | H | A | U | S |
| S | N | E | E | Z | E | | S | E | E | P | | U | N | E |
| | | | V | E | S | T | A | L | V | I | R | G | I | N |
| A | N | T | E | N | N | A | | L | I | Q | U | I | D | S |
| L | E | A | N | D | E | R | | S | C | U | T | T | L | E |
| P | E | N | T | A | D | S | | | T | E | H | E | E | D |
Sun 10/18/1998

Comedy Club for Doctors

| | | | | | | | | | | | | | | | | | | | | |
| --- | --- | --- | --- | --- | --- | --- | --- | --- | --- | --- | --- | --- | --- | --- | --- | --- | --- | --- | --- | --- |
| M | A | S | O | N | | | T | R | A | D | E | S | | P | E | A | S | A | N | T |
| E | D | I | F | Y | | S | E | A | T | E | R | S | | R | E | N | E | W | E | R |
| R | O | L | F | E | | T | H | E | B | E | S | T | D | E | L | I | V | E | R | Y |
| C | R | A | B | T | R | E | E | | A | R | T | S | Y | | | | E | D | D | A |
| | E | S | E | | E | L | E | C | T | | | | E | R | V | I | N | | | |
| | | | A | R | M | A | D | A | | B | A | D | R | E | A | C | T | I | O | N |
| | A | C | T | I | O | | | M | E | U | S | E | | P | L | A | I | N | T | S |
| A | T | O | | O | P | E | N | I | N | G | A | C | T | | | M | E | S | T | A |
| W | O | R | L | D | | D | U | S | E | | | | R | I | P | E | S | T | | |
| A | N | N | I | E | | S | T | O | M | A | | P | I | N | G | | | I | A | M |
| R | E | Y | S | | B | E | L | L | Y | L | A | U | G | H | S | | S | T | L | O |
| D | R | J | | | E | L | E | E | | B | U | L | G | E | | M | E | C | C | A |
| | | O | D | D | E | S | T | | | | N | L | E | R | | I | N | H | O | T |
| F | A | K | I | R | | | S | H | O | R | T | B | R | E | A | K | | E | T | S |
| E | M | E | R | A | L | D | | A | R | E | S | O | | | P | A | B | S | T | |
| N | O | S | E | N | S | A | T | I | O | N | | A | R | M | A | N | I | | | |
| | | | C | O | U | G | H | | | | A | T | E | A | R | | G | S | A | |
| B | E | E | T | | | | E | D | I | T | S | | A | R | T | C | L | A | S | S |
| R | A | S | H | O | F | O | N | E | L | I | N | E | R | S | | P | I | N | T | O |
| A | S | P | I | R | I | N | | N | I | N | E | V | E | H | | A | F | T | E | R |
| C | E | N | T | E | R | S | | S | E | E | R | E | D | | | S | T | A | R | E |
Thu 10/15/1998

| | | | | | | | | | | | | | | |
| --- | --- | --- | --- | --- | --- | --- | --- | --- | --- | --- | --- | --- | --- | --- |
| B | E | A | D | S | | S | L | A | M | | B | A | L | S |
| A | V | I | E | W | | R | E | P | O | | E | M | I | T |
| B | A | R | B | A | R | A | A | N | N | | R | A | M | A |
| A | N | S | A | T | E | | S | E | A | S | I | D | E | R |
| | | | T | H | E | B | E | A | C | H | B | O | Y | S |
| | G | R | E | E | C | E | | | O | R | E | | | |
| M | O | O | | | H | A | U | L | | U | R | G | E | S |
| C | A | L | I | F | O | R | N | I | A | G | I | R | L | S |
| S | T | E | N | O | | D | O | N | T | | | U | S | E |
| | | | S | A | N | | | G | O | A | T | E | E | |
| H | E | L | P | M | E | R | H | O | N | D | A | | | |
| E | N | L | I | S | T | E | E | | A | R | N | E | S | S |
| A | J | A | R | | C | A | R | O | L | I | N | E | N | O |
| R | O | M | E | | O | D | O | R | | F | E | R | A | L |
| D | Y | A | D | | M | Y | N | A | | T | R | O | P | E |
Sat 8/22/1998

| | | | | | | | | | | | | | | |
| --- | --- | --- | --- | --- | --- | --- | --- | --- | --- | --- | --- | --- | --- | --- |
| H | I | R | E | R | S | | A | C | I | D | R | O | C | K |
| O | D | E | L | E | T | | L | A | K | E | E | R | I | E |
| P | O | T | A | T | O | | B | I | E | N | N | I | A | L |
| S | N | O | | E | L | F | I | N | | | T | O | O | L |
| C | T | R | | S | E | I | N | | | P | A | N | S | Y |
| O | C | T | E | T | | L | O | O | S | E | | | | |
| T | A | I | S | | | M | A | N | O | R | | O | R | B |
| C | R | O | C | O | D | I | L | E | D | U | N | D | E | E |
| H | E | N | | H | E | E | L | S | | | E | D | D | A |
| | | | | M | E | R | I | T | | D | E | M | O | N |
| G | O | R | B | Y | | | G | A | T | E | | A | L | E |
| O | P | E | R | | | A | A | R | O | N | | N | E | A |
| T | E | L | E | C | A | S | T | | D | U | M | O | N | T |
| O | R | A | T | O | R | I | O | | A | D | D | U | C | E |
| N | E | X | T | Y | E | A | R | | Y | E | S | T | E | R |
Sun 5/17/1998

Green Eggs and Hamlet

| | | | | | | | | | | | | | | | | | | | | | | |
| --- | --- | --- | --- | --- | --- | --- | --- | --- | --- | --- | --- | --- | --- | --- | --- | --- | --- | --- | --- | --- | --- | --- |
| P | R | E | S | U | M | E | | | | C | A | B | A | L | A | | M | E | T | H | O | D |
| R | A | C | E | G | O | E | R | | B | A | N | A | N | A | S | | I | G | U | A | N | A |
| I | D | O | N | O | T | L | I | K | E | M | Y | D | A | D | S | B | R | O | T | H | E | R |
| M | I | L | D | | | | O | K | D | | | | M | E | A | L | | | | A | S | E |
| P | O | I | S | O | N | E | D | K | I | N | G | W | E | D | M | Y | M | O | T | H | E | R |
| | | | | C | A | N | E | | M | I | L | A | | | | | A | R | H | A | T | |
| T | O | T | | A | S | S | | | | D | E | L | | S | E | A | N | C | E | | | |
| I | L | E | T | T | H | E | M | T | H | I | N | K | T | H | A | T | I | A | M | M | A | D |
| T | I | M | E | | | A | B | O | U | | | T | O | A | S | T | | | E | U | R | O |
| O | O | P | S | I | S | T | A | B | B | E | D | O | P | H | E | L | I | A | S | D | A | D |
| | | | T | R | I | | | A | B | B | E | | | | | E | S | T | | I | D | O |
| A | P | O | | K | L | U | | T | A | B | I | T | H | A | | E | L | O | | N | O | S |
| D | R | X | | E | L | S | | | | | S | H | A | G | | | I | L | K | | | |
| N | O | B | O | D | Y | H | E | L | P | S | M | E | I | N | M | Y | P | L | I | G | H | T |
| A | M | O | I | | | E | R | I | C | H | | | T | E | L | E | | | R | A | I | N |
| N | O | W | L | A | E | R | T | E | S | A | N | D | I | W | I | L | L | F | I | G | H | T |
| | | | I | R | I | S | E | S | | D | O | E | | | | P | I | E | | S | O | S |
| | S | K | E | I | N | | | | | O | W | N | S | | D | E | L | I | | | | |
| S | W | O | R | D | S | A | R | E | S | W | I | T | C | H | E | D | I | N | A | J | A | M |
| W | A | S | | | | R | A | M | P | | | | U | A | R | | | | D | O | G | E |
| A | T | H | E | A | T | R | I | C | A | L | E | N | D | I | N | G | H | A | M | I | A | M |
| S | H | E | L | V | E | | D | E | C | I | D | E | S | | S | A | I | L | I | N | T | O |
| H | E | R | M | A | N | | S | E | E | S | A | W | | | | T | S | E | T | S | E | S |
Sun 4/5/1998

Full-Scale Effort

| | | | | | | | | | | | | | | | | | | | | |
| --- | --- | --- | --- | --- | --- | --- | --- | --- | --- | --- | --- | --- | --- | --- | --- | --- | --- | --- | --- | --- |
| L | A | V | A | S | | | B | E | E | F | E | D | | | A | T | T | I | L | A |
| O | R | A | C | L | E | | A | N | N | E | X | E | S | | T | R | I | T | O | N |
| S | O | L | T | I | F | A | R | E | D | W | E | L | L | A | M | I | D | O | W | N |
| E | C | L | I | P | T | I | C | | | E | C | L | A | T | | L | I | N | E | S |
| S | K | I | N | S | | R | A | C | E | R | S | | V | O | I | L | E | | | |
| | | | G | O | B | | R | O | Y | | | S | E | N | S | | S | L | E | W |
| D | O | M | I | N | O | S | O | L | E | F | A | T | R | E | L | A | T | I | V | E |
| A | K | I | N | | W | E | L | L | D | O | N | E | | R | E | V | | K | E | N |
| T | A | X | | | | N | E | Y | | O | C | T | O | | | A | M | E | N | D |
| U | P | E | N | D | E | D | | E | S | T | H | | F | U | S | T | Y | | | |
| M | I | D | O | R | I | T | I | R | E | S | O | F | A | N | L | A | S | O | L | O |
| | | | S | Y | N | O | D | | A | C | R | E | | F | O | R | T | R | A | N |
| M | A | C | H | O | | | S | E | E | A | | L | A | O | | | | D | Y | E |
| A | L | I | | F | M | S | | P | E | L | L | I | C | L | E | | T | I | E | R |
| L | A | T | I | F | A | H | S | O | L | D | O | N | A | D | M | I | R | E | R | S |
| L | I | E | N | | R | A | H | S | | | W | E | D | | S | N | O | | | |
| | | | F | A | V | R | E | | C | A | S | S | E | S | | G | L | O | A | M |
| S | T | A | I | D | | I | B | S | E | N | | | M | O | L | E | L | I | K | E |
| L | A | R | E | D | O | F | A | N | S | T | I | M | I | N | G | S | O | L | I | D |
| A | X | I | L | L | A | | T | O | A | S | T | E | E | | S | T | P | E | T | E |
| B | I | D | D | E | R | | | B | R | Y | A | N | S | | | A | E | D | E | S |
Sat 3/28/1998

| | | | | | | | | | | | | | | |
| --- | --- | --- | --- | --- | --- | --- | --- | --- | --- | --- | --- | --- | --- | --- |
| S | P | A | C | E | D | | M | A | C | A | D | A | M | S |
| A | R | C | H | I | E | | A | L | U | M | I | N | U | M |
| T | I | T | A | N | I | C | S | T | R | U | G | G | L | E |
| | C | U | T | | G | A | T | E | S | | | E | L | L |
| P | E | A | | E | N | T | I | R | E | | A | L | I | T |
| A | T | L | A | N | T | I | C | S | A | L | M | O | N | |
| R | A | L | S | T | O | N | | | T | O | O | | | |
| | G | Y | P | O | | | | | | C | U | B | S | |
| | | | R | M | S | | | S | T | A | N | L | E | Y |
| | I | C | E | B | E | R | G | L | E | T | T | U | C | E |
| K | L | E | E | | D | E | N | U | D | E | | E | T | S |
| U | L | A | | | A | D | A | G | E | | A | N | O | |
| D | I | S | A | S | T | E | R | S | U | P | P | O | R | T |
| O | N | E | W | H | E | E | L | | M | O | S | S | E | R |
| S | I | D | E | A | R | M | S | | S | P | E | E | D | Y |
Sat 2/28/1998

| | | | | | | | | | | | | | | |
| --- | --- | --- | --- | --- | --- | --- | --- | --- | --- | --- | --- | --- | --- | --- |
| T | U | L | S | A | | | E | L | L | | P | F | C | S |
| O | N | E | A | M | | S | L | O | E | | A | L | O | T |
| P | I | E | R | C | E | W | E | S | T | | S | I | R | E |
| | | | A | L | L | E | G | E | S | | S | P | E | W |
| A | R | T | | I | S | A | Y | | | H | A | H | A | S |
| L | E | A | R | N | E | R | | | C | A | S | A | | |
| I | S | Y | E | T | | S | P | R | A | Y | | R | S | T |
| F | O | L | L | O | W | T | H | E | L | E | A | D | E | R |
| E | D | O | | N | O | O | I | L | | S | P | I | C | E |
| | | R | E | E | K | | | A | B | S | E | N | C | E |
| S | T | A | R | R | | | A | T | L | I | | G | O | D |
| C | O | D | A | | O | P | T | I | O | N | S | | | |
| R | O | O | S | | S | T | A | N | C | A | R | T | E | R |
| A | N | T | E | | S | A | R | G | | I | T | A | L | Y |
| M | E | S | S | | A | S | I | | | D | A | N | K | E |
Sat 12/6/1997

| | | | | | | | | | | | | | | |
| --- | --- | --- | --- | --- | --- | --- | --- | --- | --- | --- | --- | --- | --- | --- |
| E | L | E | M | | | F | L | A | S | H | | A | B | E |
| N | A | V | E | | S | A | I | D | T | O | | C | U | D |
| C | R | O | S | P | U | Z | Z | L | E | S | | C | R | I |
| O | I | L | H | O | L | E | | E | V | E | | I | D | S |
| D | A | V | Y | C | T | | P | R | E | R | A | D | I | O |
| E | T | E | | H | A | L | L | | | S | H | E | E | N |
| | | | S | E | N | T | U | P | | | I | N | S | |
| | | D | I | S | A | R | M | A | M | E | N | T | | |
| | E | R | N | | | S | A | V | A | N | T | | | |
| B | R | I | A | R | | | G | E | L | D | | I | S | M |
| A | M | B | I | E | N | C | E | | P | R | O | N | C | E |
| L | A | B | | C | O | O | | S | A | U | C | E | R | S |
| T | E | L | | A | L | L | P | O | I | N | T | S | I | N |
| I | C | E | | S | T | O | O | L | S | | E | S | M | E |
| C | K | S | | T | E | N | T | O | | | T | E | S | S |
Sun 10/19/1997

String Quintet

| | | | | | | | | | | | | | | | | | | | | |
| --- | --- | --- | --- | --- | --- | --- | --- | --- | --- | --- | --- | --- | --- | --- | --- | --- | --- | --- | --- | --- |
| A | S | H | A | M | E | D | | C | O | B | A | L | T | | T | A | R | R | E | D |
| C | H | A | R | A | D | E | | A | N | O | M | I | E | | O | R | A | N | G | E |
| M | O | N | O | D | I | C | | L | O | U | I | E | A | N | D | E | R | S | O | N |
| E | D | D | S | | T | O | L | L | | T | E | N | T | O | O | N | E | | | |
| | | L | E | T | | R | O | S | S | | | S | I | G | | O | S | O | L | E |
| E | R | E | | R | E | U | N | I | T | E | S | | M | O | C | | T | N | U | T |
| L | E | A | V | E | S | M | I | N | U | T | I | A | E | O | U | T | | O | R | O |
| A | N | O | I | N | T | | | | D | O | E | S | | D | R | A | W | M | E | N |
| T | A | U | N | T | | P | O | K | Y | | R | T | S | | T | R | E | A | D | |
| E | M | I | T | | M | A | M | A | | T | R | A | N | S | I | E | N | T | | |
| D | E | J | A | | O | V | E | R | S | E | A | I | O | U | S | | T | O | M | A |
| | | A | G | G | R | E | G | A | T | E | | R | U | N | S | | S | P | A | S |
| | A | B | E | A | T | | A | C | E | | G | E | T | S | | M | O | O | N | S |
| F | L | O | S | S | I | E | | H | E | R | O | | | | D | E | L | E | T | E |
| A | B | A | | H | E | N | R | I | R | O | U | S | S | E | A | U | O | I | L | S |
| C | E | R | F | | R | I | O | | S | I | D | E | W | A | Y | S | | A | E | S |
| E | N | D | U | P | | G | A | M | | | A | N | A | T | | E | A | U | | |
| | | | T | R | A | M | R | O | A | D | | A | B | C | D | | I | S | I | T |
| S | E | Q | U | O | I | A | E | X | P | E | R | T | | R | U | M | M | A | G | E |
| I | N | U | R | E | D | | R | I | A | L | T | O | | O | C | T | A | G | O | N |
| S | T | E | A | M | S | | S | E | L | L | E | R | | W | E | S | T | E | R | N |
Sun 8/31/1997

Magazine Merger Mania

| | | | | | | | | | | | | | | | | | | | | |
| --- | --- | --- | --- | --- | --- | --- | --- | --- | --- | --- | --- | --- | --- | --- | --- | --- | --- | --- | --- | --- |
| H | A | H | A | S | | | I | C | I | E | S | T | | | B | A | R | M | A | N |
| A | P | I | T | C | H | | H | E | A | T | E | R | S | | O | R | I | O | L | E |
| J | E | T | H | R | O | | A | L | M | A | N | A | C | | A | M | P | U | L | E |
| | | P | E | E | P | A | T | | | | O | D | A | | | A | C | R | I | D |
| S | T | A | R | W | I | R | E | D | P | A | R | E | N | T | S | M | O | N | E | Y |
| W | O | R | M | | | G | Y | R | O | C | A | R | | I | C | E | R | | | |
| A | N | A | I | S | | | O | U | S | E | | | S | T | A | N | D | P | A | T |
| M | A | D | C | O | N | S | U | M | E | R | R | E | P | O | R | T | S | S | P | Y |
| I | L | E | | O | O | H | | | | | A | L | E | | | | | Y | A | P |
| | | | A | T | S | E | A | | C | A | N | O | E | | B | O | C | C | I | E |
| J | E | T | T | H | E | A | T | L | A | N | T | I | C | M | O | N | T | H | L | Y |
| E | X | I | T | E | D | | O | U | T | D | O | | H | U | G | E | R | | | |
| E | E | G | | | | | N | C | O | | | | | N | I | T | | B | I | T |
| P | R | E | M | I | E | R | E | I | N | T | E | R | V | I | E | W | T | I | M | E |
| S | T | R | E | S | S | E | D | | | E | T | T | A | | | O | I | L | O | N |
| | | | R | O | M | A | | I | S | R | A | E | L | I | | | E | L | F | S |
| G | E | O | R | G | E | D | E | T | A | I | L | S | H | O | M | E | L | I | F | E |
| M | A | R | I | O | | | C | A | L | | | | A | C | A | C | I | A | | |
| A | T | T | E | N | D | | C | L | A | V | E | L | L | | C | O | N | R | A | D |
| T | O | E | S | I | N | | L | I | M | I | N | A | L | | S | L | E | D | G | E |
| S | N | A | T | C | H | | | C | I | N | E | M | A | | | E | S | S | E | N |
Thu 8/14/1997

| | | | | | | | | | | | | | | |
| --- | --- | --- | --- | --- | --- | --- | --- | --- | --- | --- | --- | --- | --- | --- |
| W | A | N | | N | A | C | H | O | S | | A | T | V | S |
| E | R | A | | A | U | L | A | I | T | | D | E | A | L |
| A | C | C | E | P | T | A | B | L | E | | V | E | N | A |
| P | A | R | I | A | H | S | | S | A | G | E | H | E | N |
| O | R | O | S | | O | S | H | | M | E | R | E | S | T |
| N | O | U | N | | R | Y | E | S | | O | B | E | S | E |
| | | S | E | M | I | | N | E | A | R | | D | A | D |
| | | | R | A | Z | O | R | E | D | G | E | | | |
| A | P | T | | R | E | L | Y | | J | I | L | T | | |
| C | R | A | N | K | | A | I | D | E | | V | E | R | B |
| C | O | P | I | E | R | | V | I | C | | E | X | E | L |
| E | R | E | C | T | E | D | | S | T | A | R | T | L | E |
| D | A | M | E | | P | E | R | M | I | S | S | I | O | N |
| E | T | A | L | | A | L | E | A | V | E | | L | A | D |
| D | E | N | Y | | Y | E | S | Y | E | S | | E | D | S |
Sun 6/29/1997

Technophobe's Delight

| | | | | | | | | | | | | | | | | | | | | |
| --- | --- | --- | --- | --- | --- | --- | --- | --- | --- | --- | --- | --- | --- | --- | --- | --- | --- | --- | --- | --- |
| O | F | F | H | A | N | D | | | | D | E | F | O | G | | S | E | L | E | S |
| R | E | A | I | R | I | N | G | | D | E | N | O | V | O | | E | X | U | L | T |
| B | R | I | T | I | S | H | R | A | I | N | C | O | A | T | | D | A | M | M | E |
| | | R | A | S | E | | E | D | D | O | | T | L | C | | U | M | B | E | R |
| S | H | A | | T | I | G | E | R | S | T | E | E | S | H | O | T | | E | R | N |
| T | A | M | P | A | | U | N | I | T | E | D | | | A | C | T | E | R | | |
| A | L | O | U | | | R | E | P | | | S | A | D | | T | O | N | J | O | N |
| R | O | U | T | | F | U | R | | | F | E | L | I | C | E | | C | A | G | E |
| K | E | N | | K | O | S | | C | A | R | L | I | G | H | T | | A | C | E | R |
| | S | T | E | E | N | | G | O | B | I | | E | E | E | | A | S | K | E | D |
| | | | M | Y | T | H | R | E | E | S | O | N | S | R | O | L | E | | | |
| R | U | M | P | S | | O | E | R | | B | R | E | T | | G | O | D | W | E | |
| O | P | A | L | | B | L | A | C | K | E | Y | E | | A | R | T | | U | V | A |
| E | T | N | A | | R | E | V | E | R | E | | | U | S | E | | I | N | O | R |
| G | O | I | N | T | O | | E | R | A | | | A | N | Y | | | C | D | L | I |
| | | C | E | R | T | S | | | F | R | E | S | C | O | | R | E | E | V | E |
| T | R | U | | A | H | A | U | N | T | E | D | H | O | U | S | E | | R | E | S |
| H | I | R | E | D | | U | N | E | | V | I | E | R | | I | S | A | K | | |
| A | G | I | L | E | | C | H | A | Y | E | F | S | K | Y | S | A | T | I | R | E |
| N | O | S | I | R | | E | A | T | E | R | Y | | S | E | A | L | A | N | T | S |
| E | R | T | E | S | | S | P | O | R | T | | | | S | L | E | D | D | E | D |
Thu 6/5/1997

| | | | | | | | | | | | | | | |
| --- | --- | --- | --- | --- | --- | --- | --- | --- | --- | --- | --- | --- | --- | --- |
| B | L | E | A | R | | | B | O | O | R | | C | H | I |
| B | E | L | I | E | | M | E | T | O | O | | H | E | N |
| C | O | L | L | E | G | E | S | C | H | O | L | A | R | S |
| | N | A | S | C | E | N | T | | | | A | I | D | E |
| | | | | H | A | L | O | | B | A | S | S | E | T |
| D | O | C | T | O | R | O | F | L | E | T | T | E | R | S |
| E | S | A | U | | | | L | I | L | I | | | | |
| C | O | N | G | R | A | T | U | L | A | T | I | O | N | S |
| | | | | E | R | I | C | | | | R | A | N | K |
| P | H | I | B | E | T | A | K | A | P | P | A | K | E | Y |
| A | E | R | I | F | Y | | T | R | I | O | | | | |
| T | R | O | T | | | | O | I | L | P | A | L | M | |
| H | O | N | O | R | A | R | Y | D | E | G | R | E | E | S |
| O | N | E | | A | S | H | O | E | | U | L | T | R | A |
| S | S | R | | T | H | O | U | | | N | O | S | E | D |
Thu 5/8/1997

| | | | | | | | | | | | | | | |
| --- | --- | --- | --- | --- | --- | --- | --- | --- | --- | --- | --- | --- | --- | --- |
| H | O | I | S | T | S | | I | H | A | D | | J | A | B |
| M | A | N | T | R | A | | N | A | V | E | | A | D | O |
| O | R | D | A | I | N | | T | I | G | E | R | C | U | B |
| | | I | R | K | | P | E | T | | P | O | K | E | S |
| B | R | A | V | E | M | A | R | I | N | E | R | | | |
| L | U | N | E | | O | Y | L | | E | N | E | R | O | |
| A | B | E | D | | V | I | E | | E | D | M | O | N | D |
| S | I | X | | R | E | N | A | R | D | S | | Y | E | R |
| T | E | P | E | E | S | | G | A | L | | M | A | D | E |
| | S | O | T | T | O | | U | T | E | | A | L | G | A |
| | | | Y | A | N | K | E | E | D | O | D | G | E | R |
| S | W | A | M | I | | N | P | R | | V | I | I | | |
| M | E | T | A | N | G | E | L | | C | A | S | A | B | A |
| E | R | A | | E | L | L | A | | A | T | O | N | A | L |
| W | E | D | | R | O | L | Y | | T | E | N | T | H | S |
Thu 4/24/1997

| | | | | | | | | | | | | | | |
| --- | --- | --- | --- | --- | --- | --- | --- | --- | --- | --- | --- | --- | --- | --- |
| S | T | A | G | E | D | | | | D | E | L | M | A | R |
| T | R | E | E | T | O | P | | S | E | L | V | A | G | E |
| P | E | R | S | O | N | A | L | T | R | A | I | N | E | R |
| | M | O | T | | S | T | E | A | M | Y | | U | N | O |
| R | O | B | E | S | | E | G | G | O | N | | A | D | O |
| E | L | I | | O | M | N | I | | | E | C | L | A | T |
| D | O | C | | R | A | T | S | O | | | I | T | S | |
| | | E | M | B | E | L | L | I | S | H | E | R | | |
| | O | X | O | | | Y | A | L | T | A | | E | T | A |
| S | N | E | E | R | | | T | S | A | R | | A | U | G |
| T | A | R | | A | N | D | I | E | | P | A | D | R | E |
| E | T | C | | S | U | A | V | E | R | | M | M | M | |
| W | E | I | G | H | T | R | E | D | U | C | T | I | O | N |
| E | A | S | I | E | S | T | | S | T | O | O | L | I | E |
| D | R | E | S | S | Y | | | | A | P | O | L | L | O |
Thu 4/10/1997

| | | | | | | | | | | | | | | |
| --- | --- | --- | --- | --- | --- | --- | --- | --- | --- | --- | --- | --- | --- | --- |
| T | S | E | T | S | E | | T | R | E | A | D | I | N | G |
| E | I | T | H | E | R | | H | O | S | P | I | T | A | L |
| A | L | T | E | R | S | | I | N | C | I | S | I | V | E |
| K | L | E | I | G | | U | S | E | | G | A | S | E | S |
| | | | N | E | W | S | M | E | N | | P | A | L | S |
| T | R | A | V | I | A | T | A | | A | M | P | | | |
| I | A | M | I | | R | E | G | | T | R | E | A | T | |
| P | R | E | S | T | I | D | I | G | I | T | A | T | O | R |
| | A | N | I | C | E | | C | R | O | | R | O | O | T |
| | | | B | U | S | | M | A | N | D | I | B | L | E |
| C | O | A | L | | T | H | O | M | S | O | N | | | |
| A | P | R | E | S | | A | M | S | | A | G | I | L | E |
| P | T | O | M | A | I | N | E | | A | B | A | C | U | S |
| T | I | M | A | L | L | E | N | | U | L | C | E | R | S |
| S | C | A | N | T | E | S | T | | S | E | T | T | E | E |
Sun 3/16/1997

Theme: Logical Career Changes

| | | | | | | | | | | | | | | | | | | | | |
| --- | --- | --- | --- | --- | --- | --- | --- | --- | --- | --- | --- | --- | --- | --- | --- | --- | --- | --- | --- | --- |
| S | A | D | I | S | M | | E | C | L | A | T | | S | H | I | P | | C | A | B |
| A | G | A | T | H | A | | A | R | E | S | O | | E | A | S | E | | A | N | A |
| L | I | F | T | O | P | E | R | A | T | O | R | | A | N | A | P | E | S | T | S |
| A | L | F | | P | L | A | N | T | M | A | N | A | G | E | R | | A | T | I | E |
| D | E | Y | | P | E | R | | E | E | K | | N | U | S | | G | R | I | G | S |
| | | | W | E | S | T | E | R | | | G | A | L | | W | A | L | N | U | T |
| | M | F | A | | | H | A | S | A | B | A | L | L | | A | M | I | G | A | |
| W | E | L | L | D | A | Y | S | | I | A | G | O | | K | N | E | E | D | | |
| I | R | I | T | I | S | | T | A | R | R | A | G | O | N | | W | R | I | T | |
| F | I | G | | S | Y | R | | N | E | T | | | A | I | D | A | | R | A | M |
| E | D | H | | C | O | U | R | T | R | E | P | O | R | T | E | R | | E | R | A |
| Y | E | T | | J | U | N | E | | | N | A | Y | | S | A | D | | C | P | I |
| | N | A | T | O | | G | L | A | N | D | U | L | A | | T | E | U | T | O | N |
| | | T | E | C | H | S | | F | E | E | L | | J | O | H | N | S | O | N | S |
| | S | T | A | K | E | | C | L | E | R | I | C | A | L | | | E | R | S | |
| S | H | E | R | E | E | | H | A | D | | | O | X | I | D | E | S | | | |
| T | A | N | G | Y | | P | O | M | | O | N | E | | V | I | S | | C | A | N |
| E | D | D | A | | M | A | K | E | U | P | A | R | T | I | S | T | | R | I | O |
| R | E | A | S | S | U | R | E | | S | T | O | C | K | A | N | A | L | Y | S | T |
| E | R | N | | A | L | O | U | | M | I | M | E | O | | E | T | O | I | L | E |
| O | S | T | | Y | E | L | P | | A | C | I | D | S | | Y | E | N | N | E | D |
Thu 2/20/1997

| | | | | | | | | | | | | | | |
| --- | --- | --- | --- | --- | --- | --- | --- | --- | --- | --- | --- | --- | --- | --- |
| R | A | M | P | | D | O | R | Y | | | A | M | U | R |
| O | V | E | R | | A | P | E | A | R | | N | I | N | A |
| C | I | A | O | | W | E | D | G | E | | A | S | W | E |
| C | A | L | V | I | N | C | O | O | L | I | D | G | E | |
| O | N | S | I | T | E | | | | I | D | E | A | L | |
| | | | D | I | D | N | T | S | A | Y | M | U | C | H |
| A | C | H | E | S | | O | R | A | N | | | G | O | O |
| I | R | A | S | | B | R | A | N | T | | R | E | M | O |
| D | U | N | | | L | U | S | T | | M | U | S | E | D |
| A | N | D | W | H | E | N | H | E | D | I | D | | | |
| | C | L | E | A | N | | | | E | R | I | C | A | S |
| | H | E | D | I | D | N | T | S | A | Y | M | U | C | H |
| G | I | B | E | | E | A | R | E | D | | E | R | I | E |
| T | E | A | L | | D | R | I | V | E | | N | I | D | I |
| E | R | R | S | | | C | O | E | N | | T | A | S | K |
Thu 2/6/1997

| | | | | | | | | | | | | | | |
| --- | --- | --- | --- | --- | --- | --- | --- | --- | --- | --- | --- | --- | --- | --- |
| T | A | D | | C | R | A | W | | I | S | O | M | E | R |
| A | L | I | | A | I | D | E | | D | E | V | A | N | E |
| M | A | S | S | B | O | O | K | | L | E | A | N | T | O |
| A | M | M | O | S | | R | I | L | E | Y | | N | I | P |
| R | O | O | M | | M | E | S | A | | A | W | I | R | E |
| A | D | U | E | | A | R | S | I | S | | O | X | E | N |
| C | E | N | T | E | R | | I | N | C | A | N | | | |
| | | T | H | E | K | I | N | G | A | N | D | I | | |
| | | | I | R | E | N | A | | R | E | E | D | E | D |
| T | W | I | N | | T | A | S | T | E | | R | E | N | E |
| R | I | N | G | S | | P | H | I | S | | F | A | T | E |
| A | T | M | | T | A | T | A | R | | J | U | L | E | P |
| C | H | A | S | E | R | | D | A | T | E | L | I | N | E |
| K | I | T | K | A | T | | O | D | O | R | | S | T | N |
| S | N | E | A | K | Y | | W | E | E | K | | T | E | D |
Fri 1/24/1997

| | | | | | | | | | | | | | | |
| --- | --- | --- | --- | --- | --- | --- | --- | --- | --- | --- | --- | --- | --- | --- |
| C | A | T | C | H | W | O | R | D | | D | R | A | W | N |
| A | S | I | A | M | I | N | O | R | | E | E | R | I | E |
| T | H | E | P | O | L | I | C | E | | C | H | A | S | E |
| S | T | I | E | S | | O | K | D | | | A | P | E | D |
| U | R | N | | | A | N | Y | | D | E | B | A | S | E |
| P | A | T | H | | U | S | M | A | I | L | | H | U | D |
| | Y | O | U | R | S | | O | N | E | C | R | O | P | |
| | | | P | E | T | R | U | C | H | I | O | | | |
| | T | E | S | T | R | U | N | | A | D | A | R | S | |
| S | E | X | | R | I | T | T | E | R | | N | U | I | T |
| P | A | P | A | Y | A | | A | N | D | | | N | A | E |
| E | R | I | C | | | P | I | T | | F | I | R | M | A |
| L | O | A | T | H | | A | N | A | T | O | M | I | E | S |
| L | O | T | S | A | | C | H | I | N | A | R | O | S | E |
| S | M | E | A | R | | T | I | L | T | M | E | T | E | R |
Sun 12/1/1996

Theme: To Make A Long Story Short

| | | | | | | | | | | | | | | | | | | | | |
| --- | --- | --- | --- | --- | --- | --- | --- | --- | --- | --- | --- | --- | --- | --- | --- | --- | --- | --- | --- | --- |
| O | H | A | R | A | | J | A | W | A | T | | O | A | T | H | | M | E | E | T |
| S | O | L | E | D | | A | D | A | S | H | | S | C | A | R | | A | R | N | O |
| A | L | L | A | H | | N | I | X | I | E | | C | E | L | E | B | R | A | N | T |
| G | E | O | D | E | | E | E | E | | P | E | A | R | L | | I | S | S | U | E |
| E | D | W | A | R | D | T | U | D | O | R | A | R | O | Y | A | L | H | E | I | R |
| | | | P | E | I | | | | F | I | R | | L | U | N | K | | | | |
| M | E | E | T | S | T | O | M | C | A | N | T | Y | A | P | O | O | R | L | A | D |
| O | D | S | | | | T | A | O | | C | H | E | | | | | K | I | L | O |
| B | Y | C | H | A | N | C | E | T | H | E | Y | S | W | A | P | R | O | L | E | S |
| | S | E | E | T | O | | | S | E | A | | | A | L | O | U | | I | C | E |
| | | | S | T | E | N | T | | E | N | G | | G | L | I | N | T | | | |
| D | I | S | | A | N | N | A | | | D | O | E | | | L | U | I | G | I | |
| E | D | W | A | R | D | W | I | T | H | T | O | M | S | S | U | P | P | O | R | T |
| E | L | A | N | | | | | H | A | H | | M | E | L | | | | B | O | A |
| R | E | G | A | I | N | S | R | U | L | E | B | Y | L | O | C | A | T | I | N | G |
| | | | | N | A | T | E | | O | P | E | | | | O | N | A | | | |
| T | H | E | G | R | E | A | T | S | E | A | L | O | F | E | N | G | L | A | N | D |
| E | A | G | R | E | | M | A | T | S | U | | X | I | V | | O | L | L | I | E |
| S | T | E | A | M | P | I | P | E | | P | A | I | N | E | | R | I | A | T | A |
| L | I | S | P | | O | N | E | A | | E | L | D | E | R | | A | S | T | E | R |
| A | N | T | E | | M | A | S | K | | R | E | E | D | S | | S | H | E | R | E |
Thu 10/10/1996

| | | | | | | | | | | | | | | |
| --- | --- | --- | --- | --- | --- | --- | --- | --- | --- | --- | --- | --- | --- | --- |
| B | R | I | A | R | | T | E | M | P | T | | C | D | S |
| R | I | N | G | O | | A | N | E | A | R | | A | A | H |
| O | F | F | H | A | N | D | E | D | L | Y | | T | Y | E |
| A | F | L | A | M | E | | | U | P | S | T | A | T | E |
| C | L | U | | S | W | A | P | S | | T | E | T | O | N |
| H | E | X | A | | B | R | O | A | D | | B | O | N | Y |
| | | | S | K | O | A | L | | I | P | A | N | A | |
| | | H | E | A | R | T | L | E | S | S | L | Y | | |
| | P | O | P | I | N | | E | L | C | I | D | | | |
| M | A | T | T | | S | T | E | A | L | | I | T | O | R |
| O | R | B | I | C | | A | S | L | A | P | | A | M | E |
| P | R | O | C | E | S | S | | | I | R | O | N | E | D |
| P | I | X | | D | I | S | A | R | M | I | N | G | L | Y |
| E | E | E | | A | D | E | L | E | | M | E | L | E | E |
| T | D | S | | R | E | L | A | X | | O | D | E | T | S |
Wed 9/18/1996

| | | | | | | | | | | | | | | |
| --- | --- | --- | --- | --- | --- | --- | --- | --- | --- | --- | --- | --- | --- | --- |
| F | A | R | M | | G | L | A | D | | S | W | A | I | N |
| O | L | E | O | | R | O | T | E | | H | O | N | D | O |
| W | I | L | D | M | A | N | O | F | B | O | R | N | E | O |
| L | A | Y | E | T | T | E | | | R | E | D | E | A | R |
| | | | R | A | I | L | | K | E | D | S | | | |
| O | M | A | N | | S | Y | R | I | A | | | P | O | E |
| R | A | D | I | O | | | E | S | C | A | P | I | S | T |
| C | R | A | Z | Y | L | E | G | S | H | I | R | S | C | H |
| A | N | G | E | L | I | C | A | | | R | O | M | A | N |
| S | E | E | | | S | H | L | E | P | | T | O | R | O |
| | | | S | O | T | O | | S | I | L | O | | | |
| T | W | E | E | Z | E | | | C | R | I | T | I | C | S |
| W | I | L | D | A | N | D | C | R | A | Z | Y | G | U | Y |
| O | M | B | E | R | | B | O | O | T | | P | O | R | N |
| S | P | A | R | K | | L | O | W | E | | E | R | T | E |
Sun 9/1/1996

Who Said That?

| | | | | | | | | | | | | | | | | | | | | |
| --- | --- | --- | --- | --- | --- | --- | --- | --- | --- | --- | --- | --- | --- | --- | --- | --- | --- | --- | --- | --- |
| T | H | E | L | E | F | T | | | S | H | I | E | R | | G | A | S | H | E | D |
| M | A | X | I | L | L | A | | T | R | A | N | C | E | | O | T | O | O | L | E |
| A | L | A | N | D | E | R | S | H | O | W | I | T | Z | | R | E | M | A | K | E |
| N | O | M | | | E | T | T | E | | S | T | O | O | G | E | | A | X | E | D |
| | | | A | L | C | A | P | O | N | E | | | N | O | V | E | L | | | |
| G | O | D | L | I | E | R | | | E | R | G | | E | L | I | T | I | S | M | S |
| A | P | O | E | M | | | A | S | A | | R | E | S | E | D | A | | O | U | T |
| M | A | L | C | O | L | M | F | O | R | B | E | S | | M | A | M | | P | T | A |
| E | L | L | | | S | A | R | D | | R | A | T | | S | L | I | T | H | E | R |
| | | Y | A | M | A | H | A | | T | O | S | E | A | | | N | A | I | L | |
| | S | P | L | I | T | | M | A | E | W | E | S | T | | D | E | L | A | Y | |
| | H | A | T | S | | | E | L | A | N | D | | B | R | A | S | I | L | | |
| W | I | R | E | T | A | P | | I | S | E | | L | A | O | S | | | O | N | E |
| A | N | T | | A | R | A | | K | E | R | M | I | T | T | H | E | F | R | O | G |
| A | T | O | | K | I | S | M | E | T | | A | D | S | | | G | E | E | S | E |
| C | O | N | T | E | S | S | A | | S | S | R | | | S | C | A | N | N | E | R |
| | | | A | N | T | O | N | | | W | C | F | I | E | L | D | S | | | |
| B | E | A | K | | O | N | S | I | D | E | | L | A | L | A | | | M | F | A |
| E | X | P | E | C | T | | A | B | R | A | H | A | M | L | I | N | C | O | L | N |
| V | I | S | U | A | L | | R | A | N | T | A | N | | E | R | U | P | T | E | D |
| S | T | E | P | P | E | | D | R | O | S | S | | | R | E | B | A | T | E | S |
Thu 8/8/1996

| | | | | | | | | | | | | | | |
| --- | --- | --- | --- | --- | --- | --- | --- | --- | --- | --- | --- | --- | --- | --- |
| A | G | E | S | | A | P | P | L | E | C | I | D | E | R |
| P | O | N | T | | P | A | U | L | R | E | V | E | R | E |
| H | O | V | E | | A | C | T | O | N | E | S | A | G | E |
| O | D | E | L | E | T | | O | Y | S | | | D | O | C |
| R | I | L | E | S | | A | N | D | | Q | U | O | T | E |
| I | D | O | | P | O | L | A | | T | U | R | N | S | |
| S | E | P | | O | P | A | H | | H | I | S | | | |
| M | A | S | Q | U | E | R | A | D | E | P | A | R | T | Y |
| | | | U | S | N | | P | I | T | S | | E | R | A |
| | P | R | I | E | S | | P | E | A | T | | D | A | R |
| C | O | E | D | S | | S | Y | D | | E | L | C | I | D |
| A | P | T | | | D | I | F | | T | R | Y | O | N | S |
| C | H | A | N | C | E | S | A | R | E | | C | R | E | A |
| T | I | G | H | T | R | A | C | E | S | | E | A | R | L |
| I | T | S | U | S | E | L | E | S | S | | E | L | S | E |
Thu 7/11/1996

| | | | | | | | | | | | | | | |
| --- | --- | --- | --- | --- | --- | --- | --- | --- | --- | --- | --- | --- | --- | --- |
| S | A | M | P | L | E | | | | S | O | N | A | T | A |
| O | R | A | L | I | S | T | | B | Y | L | I | N | E | R |
| W | I | N | O | V | E | R | | I | M | A | G | I | N | E |
| | | I | N | E | | I | L | K | | | H | M | O | S |
| J | A | C | K | R | A | B | B | I | T | S | T | A | R | T |
| I | W | O | | | P | E | O | N | I | E | S | | | |
| V | I | T | T | L | E | S | | I | C | E | P | A | C | K |
| E | S | T | E | E | | | | | | D | O | G | I | E |
| S | H | I | N | N | E | D | | M | A | Y | T | I | D | E |
| | | | T | A | N | A | G | E | R | | | T | E | N |
| M | A | D | A | S | A | M | A | R | C | H | H | A | R | E |
| O | B | I | T | | | A | L | L | | E | A | T | | |
| P | E | R | I | W | I | G | | O | B | A | D | I | A | H |
| E | L | E | V | A | T | E | | T | O | R | O | N | T | O |
| R | E | R | E | N | T | | | | D | A | N | G | M | E |
Fri 6/28/1996

| | | | | | | | | | | | | | | |
| --- | --- | --- | --- | --- | --- | --- | --- | --- | --- | --- | --- | --- | --- | --- |
| R | A | S | C | A | L | | | | K | I | S | L | E | V |
| E | T | H | A | N | O | L | | C | O | L | L | I | D | E |
| T | H | E | W | I | R | E | | O | N | E | O | V | E | R |
| R | E | L | | M | I | A | M | I | | | T | E | N | T |
| I | N | B | L | A | C | K | A | N | D | W | H | I | T | E |
| M | A | Y | O | | | | L | E | A | H | | T | A | X |
| | | | A | T | T | | A | R | N | O | | U | T | E |
| M | I | D | F | I | E | L | D | S | T | R | I | P | E | S |
| E | N | E | | B | R | E | R | | E | L | F | | | |
| D | A | M | | E | R | O | O | | | | H | A | I | R |
| I | C | E | S | T | A | T | I | O | N | Z | E | B | R | A |
| A | T | N | O | | | A | T | R | E | E | | O | O | M |
| T | I | T | U | L | A | R | | S | A | N | T | A | N | A |
| O | V | E | R | B | I | D | | O | R | D | E | R | E | D |
| R | E | D | S | O | X | | | | S | A | N | D | R | A |
Thu 6/13/1996

| | | | | | | | | | | | | | | |
| --- | --- | --- | --- | --- | --- | --- | --- | --- | --- | --- | --- | --- | --- | --- |
| S | W | A | G | | B | A | S | S | O | | P | A | L | E |
| L | O | C | O | | A | G | A | I | N | | A | M | I | D |
| A | R | C | O | | I | R | I | N | A | | S | I | N | E |
| G | E | O | S | | T | E | L | | L | A | T | T | E | R |
| | | S | E | I | Z | E | T | H | E | D | A | Y | | |
| L | A | T | E | N | | | H | E | A | D | | | | |
| A | L | I | G | N | | S | E | L | S | | | C | I | O |
| K | I | N | G | O | F | T | H | E | H | I | G | H | C | S |
| E | E | G | | | R | U | I | N | | A | R | R | E | T |
| | | | | G | O | N | G | | | M | O | O | R | E |
| | | S | E | E | S | T | H | E | D | A | W | N | | |
| P | O | P | A | R | T | | S | A | O | | N | I | K | E |
| O | B | I | T | | B | E | E | R | Y | | U | C | L | A |
| M | I | C | E | | I | T | A | L | L | | P | L | U | S |
| P | E | E | N | | T | A | S | S | E | | S | E | X | Y |
Sun 5/5/1996

Choices, Choices

| | | | | | | | | | | | | | | | | | | | | |
| --- | --- | --- | --- | --- | --- | --- | --- | --- | --- | --- | --- | --- | --- | --- | --- | --- | --- | --- | --- | --- |
| W | E | I | G | H | T | | C | U | T | O | F | F | S | | B | R | E | T | T | S |
| A | S | T | R | A | Y | | O | N | A | D | A | R | E | | A | E | R | I | A | L |
| N | A | B | O | R | S | | C | A | N | D | L | E | S | | S | U | R | E | L | Y |
| D | I | E | S | T | O | C | K | | G | E | L | D | S | | S | P | A | R | K | S |
| | | | S | E | N | A | T | O | R | S | | | I | D | E | S | T | | | |
| A | C | M | E | | | R | A | B | A | T | | | L | O | T | | A | C | R | E |
| G | R | A | D | U | A | L | I | S | M | | A | P | E | G | | | | H | U | M |
| E | E | L | | P | R | O | L | E | | C | U | I | | W | I | M | | A | L | I |
| R | A | T | A | T | A | T | | S | N | O | R | E | | O | D | A | | R | E | L |
| S | M | A | S | H | | | A | S | O | N | E | | T | O | Y | S | T | O | R | Y |
| | | | C | R | A | P | E | | T | V | A | | I | D | L | E | R | | | |
| D | R | Y | H | U | M | O | R | | N | O | T | A | L | | | R | A | N | G | E |
| I | O | U | | S | O | S | | B | I | K | E | S | | S | H | A | P | E | L | Y |
| N | U | M | | T | N | T | | A | C | E | | T | H | E | I | T | | R | U | E |
| E | T | A | | | | E | D | G | E | | F | R | E | E | S | I | L | V | E | R |
| D | E | N | T | | T | R | I | | | C | R | O | C | K | | | O | E | D | S |
| | | | R | U | I | N | S | | | H | O | S | T | E | L | E | R | | | |
| S | T | R | I | N | G | | A | L | C | A | N | | O | R | I | G | I | N | A | L |
| T | O | U | S | L | E | | R | O | A | S | T | E | R | | M | R | M | O | T | O |
| U | L | S | T | E | R | | M | O | N | T | A | N | E | | B | E | A | T | T | O |
| B | L | E | E | D | S | | S | T | E | E | L | E | D | | S | T | R | E | A | M |
Thu 5/2/1996

| | | | | | | | | | | | | | | |
| --- | --- | --- | --- | --- | --- | --- | --- | --- | --- | --- | --- | --- | --- | --- |
| O | M | A | H | A | | D | A | M | P | | R | E | S | T |
| P | O | W | E | R | | E | L | I | A | | A | L | A | I |
| T | I | L | E | R | | B | I | L | L | E | T | I | N | G |
| | | | P | O | T | A | T | O | M | A | S | H | E | R |
| A | R | C | | W | A | R | | | G | R | O | U | S | E |
| C | O | R | N | H | U | S | K | E | R | | | S | T | S |
| T | W | I | N | E | | | R | A | E | S | | | | |
| | | B | E | A | N | C | O | U | N | T | E | R | | |
| | | | | D | I | O | N | | | J | E | A | N | S |
| A | B | U | | | P | E | A | S | H | O | O | T | E | R |
| P | O | N | Y | U | P | | | P | I | S | | A | Z | O |
| P | U | M | P | K | I | N | E | A | T | E | R | | | |
| I | N | A | R | R | E | A | R | S | | P | E | A | C | E |
| A | C | N | E | | S | H | A | M | | H | E | X | E | D |
| N | E | S | S | | T | A | S | S | | S | K | E | E | T |
Sun 2/4/1996

WITH COMPLIMENTS

| | | | | | | | | | | | | | | | | | | | | |
| --- | --- | --- | --- | --- | --- | --- | --- | --- | --- | --- | --- | --- | --- | --- | --- | --- | --- | --- | --- | --- |
| S | C | A | M | | L | A | D | D | | C | A | N | S | | | A | L | I | B | I |
| P | A | C | A | | I | S | E | E | | R | I | A | T | A | | F | A | T | A | L |
| O | N | T | H | E | B | A | L | L | | O | R | C | A | S | | O | B | E | S | E |
| I | W | I | L | L | | B | T | U | | W | E | L | L | G | R | O | O | M | E | D |
| L | E | V | E | L | H | E | A | D | E | D | | | L | O | A | T | H | | | |
| | | A | R | E | E | L | | I | N | S | I | D | E | O | F | | E | T | O | N |
| E | A | T | | | S | L | I | N | G | | R | E | D | D | | | M | I | N | I |
| S | T | O | A | S | | | I | G | L | O | O | S | | A | P | P | E | A | S | E |
| P | A | R | C | H | E | S | I | | I | A | N | | A | S | O | R | | R | E | C |
| | | S | T | O | R | M | | A | S | K | | A | G | G | R | E | G | A | T | E |
| | | | S | T | R | A | I | G | H | T | S | H | O | O | T | E | R | | | |
| B | O | N | A | P | A | R | T | E | | R | E | A | | L | I | M | E | S | | |
| A | P | E | | U | N | T | O | | D | E | M | | A | D | A | P | T | I | V | E |
| R | E | G | A | T | T | A | | R | H | E | I | M | S | | | T | A | X | I | S |
| B | R | E | R | | | S | I | N | O | | P | I | P | E | R | | | P | E | A |
| S | A | V | E | | P | A | S | S | W | O | R | D | | N | O | N | C | E | | |
| | | | A | V | O | W | S | | | D | O | W | N | T | O | E | A | R | T | H |
| A | P | O | W | E | R | H | O | U | S | E | | I | E | R | | A | L | C | O | A |
| L | A | B | A | N | | I | B | S | E | N | | F | A | U | L | T | L | E | S | S |
| F | L | O | Y | D | | P | E | T | E | S | | E | L | S | E | | A | N | A | T |
| A | M | E | S | S | | | R | A | K | E | | D | E | T | S | | S | T | Y | E |
Thu 1/25/1996

| | | | | | | | | | | | | | | |
| --- | --- | --- | --- | --- | --- | --- | --- | --- | --- | --- | --- | --- | --- | --- |
| M | O | T | O | R | | L | E | V | I | | B | R | A | N |
| P | R | O | V | O | | E | X | I | T | | R | E | B | A |
| H | A | R | E | M | | G | O | E | S | | O | J | A | I |
| | | | R | U | N | O | N | W | A | L | K | O | F | F |
| S | T | E | L | L | A | | | | | B | A | I | T | S |
| T | A | K | E | U | P | P | U | T | D | O | W | N | | |
| A | M | E | N | S | | A | S | H | E | S | | | | |
| R | E | D | D | | A | L | L | O | W | | S | I | G | H |
| | | | | A | N | E | A | R | | M | O | L | L | Y |
| | | R | U | N | D | O | W | N | W | A | L | K | U | P |
| S | W | A | N | N | | | | | I | D | E | A | T | E |
| T | A | K | E | O | F | F | P | U | T | O | N | | | |
| A | R | E | A | | A | L | O | P | | N | O | T | M | E |
| L | E | I | S | | Z | E | R | O | | N | I | K | O | N |
| E | S | N | E | | E | D | E | N | | A | D | O | B | E |
Wed 12/27/1995

| | | | | | | | | | | | | | | |
| --- | --- | --- | --- | --- | --- | --- | --- | --- | --- | --- | --- | --- | --- | --- |
| S | U | P | R | A | | A | M | M | O | | R | O | O | F |
| A | P | S | E | S | | D | A | I | S | | E | R | M | A |
| T | R | Y | S | T | | S | U | S | P | I | C | I | O | N |
| R | I | C | T | A | L | | V | E | R | T | I | G | O | |
| A | S | H | | | O | V | E | R | E | A | T | | | |
| P | E | O | N | A | G | E | | S | Y | N | E | R | G | Y |
| | | | B | A | I | R | D | | | | | B | E | E |
| H | I | T | C | H | C | O | C | K | M | O | V | I | E | S |
| O | F | A | | | | | L | I | A | N | E | | | |
| S | I | D | E | B | A | R | | T | R | E | E | F | U | L |
| | | | L | O | R | E | L | E | I | | | R | N | A |
| | R | E | B | E | C | C | A | | S | A | N | E | S | T |
| N | O | T | O | R | I | O | U | S | | R | A | N | E | E |
| A | V | O | W | | N | I | D | I | | A | D | Z | E | S |
| P | E | N | S | | G | L | E | N | | M | A | Y | N | T |
Fri 11/3/1995

| | | | | | | | | | | | | | | |
| --- | --- | --- | --- | --- | --- | --- | --- | --- | --- | --- | --- | --- | --- | --- |
| E | F | F | A | C | E | | A | D | O | P | T | I | V | E |
| A | R | I | S | E | N | | F | E | A | T | U | R | E | D |
| R | A | V | I | N | E | | A | L | K | A | L | I | N | E |
| N | Y | E | | T | R | A | C | E | S | | I | T | I | S |
| | | S | T | R | O | B | E | | | E | P | I | C | S |
| M | A | T | E | O | | R | I | T | A | S | | S | E | A |
| O | M | A | R | | M | I | N | O | L | T | A | | | |
| M | A | R | R | I | E | D | T | O | T | H | E | M | O | B |
| | | | A | L | I | G | H | T | S | | G | O | R | E |
| A | R | S | | A | N | E | E | L | | T | I | D | A | L |
| L | E | A | D | Y | | | C | E | R | I | S | E | | |
| I | D | L | E | | B | O | R | D | E | R | | L | U | M |
| S | T | A | C | C | A | T | O | | G | A | M | I | N | E |
| T | O | M | O | R | R | O | W | | A | D | O | N | I | S |
| S | P | I | R | I | T | E | D | | L | E | N | G | T | H |
Wed 9/27/1995

| | | | | | | | | | | | | | | |
| --- | --- | --- | --- | --- | --- | --- | --- | --- | --- | --- | --- | --- | --- | --- |
| B | A | L | T | | B | A | A | | T | I | T | A | N | S |
| E | L | E | V | | O | T | C | | O | C | E | L | O | T |
| B | A | T | S | I | N | T | H | E | B | E | L | F | R | Y |
| O | M | A | H | A | | A | E | R | O | | | | | |
| P | O | T | O | M | A | C | | I | O | U | | A | B | A |
| | | | W | A | L | K | I | N | T | H | E | S | U | N |
| S | P | A | | | E | E | L | | | O | R | T | O | N |
| C | A | T | C | H | E | R | I | N | T | H | E | R | Y | E |
| O | U | T | R | E | | | V | I | E | | | O | S | S |
| F | L | Y | I | N | T | H | E | F | A | C | E | | | |
| F | A | S | | S | A | O | | T | R | A | N | S | O | M |
| | | | | | N | O | T | I | | S | A | L | L | E |
| R | U | N | S | I | N | T | H | E | F | A | M | I | L | Y |
| O | P | I | A | T | E | | U | S | E | | E | D | I | E |
| C | A | P | T | O | R | | G | T | E | | L | E | E | R |
Sun 9/10/1995

Wisecracks

| | | | | | | | | | | | | | | | | | | | | |
| --- | --- | --- | --- | --- | --- | --- | --- | --- | --- | --- | --- | --- | --- | --- | --- | --- | --- | --- | --- | --- |
| C | A | N | A | S | T | A | | M | I | S | S | M | E | | A | W | H | I | R | L |
| O | R | A | N | T | E | S | | A | T | T | H | A | T | | C | O | A | T | E | E |
| L | E | U | C | I | T | E | | S | T | E | E | R | S | | R | O | W | E | N | A |
| L | O | S | | C | H | A | | | | R | R | S | | A | I | D | | M | A | V |
| A | L | E | A | K | | | G | A | V | E | A | H | A | R | D | Y | T | I | M | E |
| R | E | A | D | Y | T | H | E | R | I | O | T | A | C | T | | W | I | Z | E | N |
| | | | A | S | H | A | M | E | D | | O | L | A | | V | O | T | E | D | |
| F | E | W | | H | O | L | S | T | E | I | N | | P | E | A | R | L | | | |
| A | N | I | M | I | S | T | | H | O | C | | | | P | I | K | E | M | A | N |
| S | T | R | I | F | E | | S | A | T | U | P | | H | O | N | | | A | R | E |
| T | R | E | A | T | | P | O | S | E | | A | C | E | S | | C | H | I | L | E |
| E | E | R | | | V | E | X | | X | E | R | O | X | | C | O | I | L | E | D |
| R | E | S | A | L | E | S | | | | P | A | D | | P | R | U | D | E | N | T |
| | | | L | E | R | O | I | | P | A | V | I | L | I | O | N | | R | E | O |
| | P | R | O | F | T | | R | U | R | | A | C | E | T | A | T | E | | | |
| T | R | O | U | T | | M | A | K | E | A | N | I | G | H | T | Y | O | F | I | T |
| H | E | A | D | Y | O | V | E | R | H | E | E | L | S | | | H | E | A | R | A |
| E | F | S | | H | U | P | | A | U | S | | | | H | E | E | | C | O | M |
| R | A | T | I | O | S | | S | I | M | O | N | S | | O | P | A | L | I | N | E |
| O | C | E | L | O | T | | I | N | A | P | E | T | | A | E | D | I | L | E | S |
| D | E | R | E | K | S | | S | E | N | S | E | D | | D | E | S | S | E | R | T |
Thu 8/31/1995

| | | | | | | | | | | | | | | |
| --- | --- | --- | --- | --- | --- | --- | --- | --- | --- | --- | --- | --- | --- | --- |
| S | H | O | V | E | L | E | R | S | | G | L | A | D | E |
| C | A | F | E | T | E | R | I | A | | R | O | L | E | X |
| O | V | E | R | H | A | N | G | S | | A | Q | A | B | A |
| R | E | D | Y | E | | | H | E | R | D | | N | O | M |
| E | T | E | | L | A | S | T | B | U | S | | A | N | I |
| D | O | N | S | | B | E | T | O | N | | F | L | A | N |
| | | | P | L | U | T | O | | | S | A | D | I | E |
| S | T | R | A | I | G | H | T | F | O | R | W | A | R | D |
| A | W | O | R | D | | | H | A | D | O | N | | | |
| L | O | S | E | | O | D | E | T | O | | S | S | T | S |
| A | T | E | | E | L | O | P | E | R | S | | T | A | P |
| D | O | A | | P | A | G | O | | | A | D | O | B | E |
| B | O | N | Z | O | | M | I | R | A | B | E | L | L | A |
| A | N | N | E | X | | A | N | N | M | I | L | L | E | R |
| R | E | E | D | Y | | S | T | A | I | N | L | E | S | S |
Thu 7/6/1995

| | | | | | | | | | | | | | | |
| --- | --- | --- | --- | --- | --- | --- | --- | --- | --- | --- | --- | --- | --- | --- |
| O | F | L | A | T | E | | C | O | C | A | | Z | I | P |
| O | L | I | V | I | A | | H | O | O | D | | I | D | O |
| H | A | R | E | B | R | A | I | N | E | D | | N | E | O |
| S | P | A | R | E | | S | C | A | V | E | N | G | E | R |
| | | | S | T | A | T | | | A | D | O | | | |
| | | L | E | A | T | H | E | R | L | U | N | G | E | D |
| J | O | E | | N | O | O | S | E | | P | E | R | C | H |
| A | N | D | Y | | M | U | T | E | S | | T | A | C | O |
| M | O | T | O | R | | G | E | N | E | S | | N | E | W |
| B | R | O | K | E | N | H | E | A | R | T | E | D | | |
| | | | E | S | A | | | M | A | R | L | | | |
| G | A | L | L | O | P | A | D | E | | I | D | A | H | O |
| A | X | L | | L | I | L | Y | L | I | V | E | R | E | D |
| L | E | B | | V | E | I | N | | D | E | R | I | D | E |
| A | D | S | | E | R | T | E | | E | S | S | A | Y | S |
Tue 5/16/1995

| | | | | | | | | | | | | | | |
| --- | --- | --- | --- | --- | --- | --- | --- | --- | --- | --- | --- | --- | --- | --- |
| M | O | S | H | E | | C | R | I | B | | C | A | P | E |
| A | T | E | A | M | | H | O | A | R | | O | X | E | N |
| T | H | E | H | O | N | E | Y | M | O | O | N | E | R | S |
| T | O | M | A | T | O | | | B | A | R | R | | | |
| | | | | E | T | C | H | | D | E | A | R | I | E |
| | | A | U | D | R | E | Y | M | E | A | D | O | W | S |
| H | A | N | G | | E | D | M | O | N | D | | L | I | S |
| A | L | T | O | | | I | N | S | | | E | L | L | A |
| D | E | I | | A | N | N | A | L | S | | L | I | L | Y |
| J | A | C | K | I | E | G | L | E | A | S | O | N | | |
| I | N | S | E | T | S | | S | M | U | T | | | | |
| | | | A | C | T | A | | | L | E | G | A | T | E |
| J | O | E | T | H | E | B | A | R | T | E | N | D | E | R |
| U | N | T | O | | G | E | N | E | | L | A | I | R | S |
| G | O | O | N | | G | L | A | D | | E | R | N | I | E |
Tue 4/4/1995

| | | | | | | | | | | | | | | |
| --- | --- | --- | --- | --- | --- | --- | --- | --- | --- | --- | --- | --- | --- | --- |
| J | O | L | L | A | | W | H | A | M | | G | A | G | S |
| A | X | I | A | L | | H | A | F | T | | E | R | N | E |
| M | O | Z | Z | A | R | E | L | L | A | | N | E | A | P |
| | | | A | B | E | L | | | | A | T | A | R | I |
| | | F | R | A | N | K | L | A | N | G | E | L | L | A |
| V | O | L | U | M | E | | A | W | A | R | E | | | |
| I | C | O | S | A | | | M | O | I | | L | I | M | B |
| E | T | C | | N | O | V | E | L | L | A | | L | E | O |
| W | A | K | E | | R | E | L | | | P | H | O | N | Y |
| | | | S | T | E | E | L | | S | P | E | N | D | S |
| R | O | Y | C | A | M | P | A | N | E | L | L | A | | |
| A | D | E | A | L | | | | G | A | E | L | | | |
| H | E | M | P | | T | A | R | A | N | T | E | L | L | A |
| A | T | E | E | | E | T | U | I | | O | N | A | I | R |
| L | O | N | E | | M | E | M | O | | N | E | X | U | S |
Wed 3/22/1995

| | | | | | | | | | | | | | | |
| --- | --- | --- | --- | --- | --- | --- | --- | --- | --- | --- | --- | --- | --- | --- |
| I | C | I | N | G | | S | H | U | L | | F | O | A | L |
| V | I | D | E | O | | L | O | S | E | | A | R | N | O |
| Y | E | A | S | T | | A | B | E | T | | S | L | O | W |
| | | | T | H | E | M | O | R | S | E | C | O | D | E |
| S | T | A | L | I | N | | | | G | A | I | N | E | R |
| H | E | R | E | C | O | M | E | D | O | T | S | | | |
| R | A | G | | S | L | A | V | E | | S | T | A | T | S |
| E | C | U | S | | A | R | A | B | S | | S | W | A | T |
| W | H | E | A | T | | A | D | A | Y | S | | A | R | E |
| | | | W | E | S | T | E | R | N | U | N | I | O | N |
| A | N | I | M | A | L | | | | G | R | O | T | T | O |
| N | O | W | I | R | E | U | N | S | E | N | T | | | |
| E | V | I | L | | A | F | I | T | | A | N | O | U | K |
| Y | E | L | L | | Z | O | L | A | | M | O | U | S | E |
| E | L | L | S | | Y | S | E | R | | E | W | I | N | G |
Tue 3/15/1994

| | | | | | | | | | | | | | | |
| --- | --- | --- | --- | --- | --- | --- | --- | --- | --- | --- | --- | --- | --- | --- |
| U | S | A | F | | C | A | S | T | | | A | B | B | A |
| H | A | R | I | | R | I | P | U | P | | P | L | O | Y |
| F | A | T | S | D | O | M | I | N | O | | R | A | G | E |
| | R | I | C | O | | | K | I | T | H | | C | I | A |
| | | C | H | U | B | B | Y | C | H | E | C | K | E | R |
| | T | H | E | B | A | Y | | S | E | R | A | | | |
| C | H | O | R | T | L | E | D | | R | E | M | O | V | E |
| O | A | K | | | | S | O | D | | | | R | A | T |
| D | R | E | A | M | T | | C | A | L | A | B | A | S | H |
| | | | Y | U | R | I | | M | A | L | O | N | E | |
| S | K | I | N | N | Y | D | I | P | P | I | N | G | | |
| H | E | R | | I | S | A | R | | | B | A | E | R | |
| O | N | E | S | | T | H | E | T | H | I | N | M | A | N |
| C | Y | S | T | | S | O | N | A | R | | Z | E | R | O |
| K | A | T | E | | | S | E | N | S | | A | N | E | W |