Total
Debut
Col

labs

1
7/2/2020
1
| Sun | Mon | Tue | Wed | Thu | Fri | Sat |
| --- | --- | --- | --- | --- | --- | --- |
| 0 | 0 | 0 | 0 | 1 | 0 | 0 |
Scrabble
Rebus
Circle
P

an

gram
1.49
0
0
0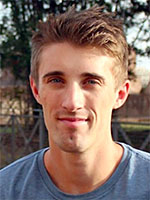 Thu 7/2/2020

| | | | | | | | | | | | | | | | |
| --- | --- | --- | --- | --- | --- | --- | --- | --- | --- | --- | --- | --- | --- | --- | --- |
| S | E | R | A | | U | N | P | E | G | | | M | A | N | E |
| O | M | A | R | | P | O | L | I | O | | N | I | C | E | R |
| C | O | M | M | I | T | M | E | N | T | | I | N | C | U | R |
| U | P | S | | R | O | S | S | | T | S | H | I | R | T | |
| T | O | E | T | A | P | | S | T | A | Y | A | L | E | R | T |
| E | P | S | O | N | | D | Y | E | | R | O | A | D | I | E |
| | | | M | I | C | E | | C | P | U | | B | I | N | S |
| T | M | S | | S | U | N | C | H | I | P | S | | T | O | T |
| R | O | A | R | | E | Y | E | | N | Y | E | T | | | |
| I | N | L | E | T | S | | D | U | E | | P | I | D | A | Y |
| G | A | S | P | R | I | C | E | S | | S | T | O | O | G | E |
| | L | A | T | I | N | O | | M | A | U | I | | G | E | L |
| T | I | B | I | A | | S | K | I | P | S | C | H | O | O | L |
| I | S | A | L | L | | M | E | N | S | A | | B | O | N | E |
| C | A | R | E | | | O | A | T | E | N | | O | D | E | D |
YACOB: I love themes that play with word movement within the themers. I feel like they can lead to a strong aha moment, since, at first glance, the theme answers might make no sense. I hope you all enjoy it!
In case you were curious, here are some of the themers that didn't make the cut: HA[RPI]NGON, S[PACE]CREW, S[PITT]AKE, F[REED]IVE.
CHAD: Super excited to be making my NYT crossword debut. This acceptance came after a half dozen or so unsuccessful attempts, so for any aspiring constructors out there, definitely keep at it!
All credit goes to Yacob for this theme idea. As for the fill and clues, I tend to enjoy more trivia-y content, and some of my favorite clues of ours that made it through the editing process are 14A, 2D (loved those bands in high school!), and 58D (one of my all-time favorite shows). Very cool to see this run as a Thursday; some of the clues have definitely been Thursday-ed up a bit, but hopefully nothing too tricky!