Total
Debut
Col

labs

1
4/23/2015
1
| Sun | Mon | Tue | Wed | Thu | Fri | Sat |
| --- | --- | --- | --- | --- | --- | --- |
| 0 | 0 | 0 | 0 | 1 | 0 | 0 |
Scrabble
Rebus
Circle
P

an

gram
1.60
0
0
0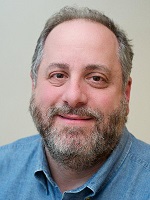 Thu 4/23/2015

| | | | | | | | | | | | | | | |
| --- | --- | --- | --- | --- | --- | --- | --- | --- | --- | --- | --- | --- | --- | --- |
| P | U | M | P | S | | E | P | I | C | | M | A | Z | E |
| S | N | A | I | L | | A | I | D | E | | A | L | A | S |
| Y | O | U | C | A | N | T | T | E | L | L | P | U | N | S |
| | | N | A | M | E | S | | A | L | E | | M | T | A |
| E | R | A | | M | A | A | M | | M | O | R | N | A | Y |
| T | O | K | L | E | P | T | O | M | A | N | I | A | C | S |
| C | L | E | A | R | | | D | A | T | E | S | | | |
| H | E | A | P | | H | E | I | N | E | | K | E | L | P |
| | | | C | R | E | W | S | | | S | I | N | A | I |
| B | E | C | A | U | S | E | T | H | E | Y | T | A | K | E |
| A | S | I | T | I | S | | E | A | R | N | | M | E | D |
| T | C | M | | N | O | B | | S | I | E | G | E | | |
| T | H | I | N | G | S | L | I | T | E | R | A | L | L | Y |
| L | E | N | O | | H | E | R | E | | G | E | E | S | E |
| E | R | O | S | | Y | U | A | N | | Y | A | R | D | S |
Ah, the quip puzzle. A great quote puzzle must be 1.) funny / whimsical and 2.) grammatically untortured. The first criteria is so subjective, but the second is much less so.
Especially when making up your own quip, it's too easy to add an extra "the" or pluralize a word to make the crossword symmetry work. I appreciate how nicely this quote flows. It also breaks up pretty nicely, skipping to the next line when a semi-natural break occurs. That's tough to do and still adhere to regular crossword symmetry.
I found the solve tougher than a usual Thursday, since 1.) you have to solve a quip puzzle with only the downs at first and 2.) the downs were full of esoteric names. I was super thankful of my pharma background, as I entered ZYRTEC just off the T. Then I was super grumpy when I realized ZYRTEC is an allergy medicine. D'oh! Toward the end, CIMINO obscured the starts of parts 3 and 4 of the quip, making the puzzle very difficult for me. I am glad to learn more about a film director I really should have known anyway.
Some really nice clues:
SYNERGY always makes me laugh, as it's one of those terms MBAs toss around. (Not just stereotypically, unfortunately.) So I got a chuckle when I saw [Hoped-for collaboration result].
The syntax on [Way-out challenge?] felt a bit off, but it's a fun way to get at getting out of a MAZE.
MODISTE is such a fun, artsy word, and the [Couturier] clue gave me a nice challenge. Those JUICY COUTURE sweat suits apparently have infiltrated my psyche, darn it.
At the ACPT, Will slyly mentioned that David tends to work in a lot of 18-year old teenage boy material. He recently committed to my alma mater, and I wish him many hot DATES. Hopefully that part of Stanford campus life has changed since I was there. Yes, it must have been the campus culture of non-dating. Couldn't have been me.