Total
Debut
Col

labs

1
12/22/2020
1
| Sun | Mon | Tue | Wed | Thu | Fri | Sat |
| --- | --- | --- | --- | --- | --- | --- |
| 0 | 0 | 1 | 0 | 0 | 0 | 0 |
Scrabble
Rebus
Circle
P

an

gram
1.68
0
1
0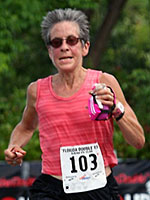 Tue 12/22/2020

| | | | | | | | | | | | | | | |
| --- | --- | --- | --- | --- | --- | --- | --- | --- | --- | --- | --- | --- | --- | --- |
| H | O | S | S | | A | N | T | I | C | | W | A | D | E |
| A | R | C | H | | P | A | O | L | O | | A | X | E | L |
| L | A | R | A | | S | H | E | E | R | B | L | I | S | S |
| F | L | A | N | G | E | | | | F | A | L | S | I | E |
| | | P | G | A | | C | L | O | U | D | | | | |
| T | H | E | R | M | | O | I | L | | S | W | I | N | E |
| R | O | S | I | E | | W | E | D | | C | O | N | E | Y |
| A | D | U | L | T | S | | | | | I | N | A | N | E |
| P | A | P | A | H | A | Y | D | N | | E | D | G | E | S |
| | | | | E | M | O | J | I | | N | E | O | | |
| A | S | T | R | O | | U | S | B | | C | R | O | S | S |
| C | H | E | E | R | S | | | | H | E | L | D | T | O |
| H | A | P | P | Y | P | L | A | C | E | | A | W | O | L |
| O | R | E | O | | R | E | N | E | W | | N | A | N | A |
| O | D | E | S | | Y | O | Y | O | S | | D | Y | E | R |
I often tell new constructors that it takes maybe 20 ideas before you arrive at one that's a worthy crossword seed. Even then, it might take several iterations to turn it into something interesting. Most newbs give up well before this point, but not Amy. I enjoyed going back and forth with her on several concepts, and even after we landed on this one, the finished product looked nothing like what we first envisioned.
Hopefully, no one will fall out of CLOUD 9 because of the total lack of symmetry — that peskily asymmetric number 9. We experimented with different arrangements that allowed for some grid symmetry (around the perimeter), but this one lent itself to best fill. We figured if you're going to go asymmetric, why not go whole hog (heaven)?
The first time filling a grid can be overwhelming, the learning curve steep. I like that Amy jumped right in, trying to fill it by hand, on graph paper. With giant regions, that's nearly impossible to do, so I segmented the grid into smaller, more doable regions, and she sharpened her pencil and got to work. I was impressed by how much iterating she performed, as evidenced by the amount of eraser dust I saw in her pictures!
I appreciate working with open-minded people who listen to feedback and think about solvers over themselves. Amy hit all those marks. The theme felt so appropriate for such an enjoyable collaboration.