BACKCOUNTRY interpreted as "country listed in reverse, within phrases." Some beautiful finds, KENYA backward in WAYNE KNIGHT (Newman!) my favorite. Impressive that David used no short country names, making his task that much more challenging — the four letter countries give more flexibility, like PERU (MINIATURE POODLE, PRESSURE POINT), IRAN (RAN A RISK, DIANA RIGG) or even CUBA (MEGABUCKS). Good call by Will/Joel on that.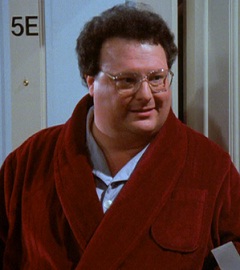 How many themers do you need in a puzzle? When a revealer like BACKCOUNTRY is used, generally at least three more themers are needed — otherwise the puzzle feels thin. It's not necessary to go up to six total themers like today, but it can be awfully nice, especially when each of the themers sings.
Six themers do put a lot of strain on a grid. David uses an every-other-row arrangement, trying to space them out, but this means he's bound to get a bunch of regions that have little flexibility. It's no surprise that the gluey bits like O WAR, NSEC, OR BE come in those highly constrained areas. David does well to spread out ISE, HIED, ONA (odd that David chose ONA in such a flexible section) too, but in aggregate, it does feel like a lot.
I wonder if compressing some of the themers would have helped? Moving CLEAR SIGN down a row does put it right on top of HEAT LAMP, but the overlapping pairs of letters — GH and NE — would be friendly combinations. Same goes on the opposite side with the LP and LL overlaps if you squeeze NINEBALL atop PLAYBILLS. It's counterintuitive to not put some space between themers, but when theme density is this high, it can often help.
It was nice to get a bit of bonus fill, even with such high theme density. PATTERSON is a phenom, becoming a force in children's lit (his "Middle School" series is surprisingly good). ANTILABOR, BE FAIR, ONASSIS, I SWEAR are all good uses of longish slots, too.
I would have preferred a smoother solving experience, but there sure were a lot of nice theme finds. ADDED NOTE: No wonder the top left corner is so flexible but contains ONA and TET — I can't wait to find out what the hidden message is! I'll post it once it's public.