| Total | Debut | Collabs |
| --- | --- | --- |
| 1 | 7/17/2019 | 0 |
| Sun | Mon | Tue | Wed | Thu | Fri | Sat |
| --- | --- | --- | --- | --- | --- | --- |
| 0 | 0 | 0 | 1 | 0 | 0 | 0 |
Scrabble
Rebus
Circle
P

an

gram
1.44
0
1
0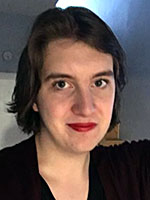 Wed 7/17/2019

| | | | | | | | | | | | | | | |
| --- | --- | --- | --- | --- | --- | --- | --- | --- | --- | --- | --- | --- | --- | --- |
| F | O | U | R | | M | A | T | S | | P | H | A | S | E |
| C | O | N | E | | E | M | I | T | | H | O | L | L | A |
| C | H | O | C | O | L | A | T | E | | D | R | I | E | R |
| | | P | I | T | | S | L | R | S | | A | B | E | L |
| | R | E | P | R | E | S | E | N | T | A | T | I | V | E |
| N | I | N | E | A | M | | | | A | R | I | S | E | |
| A | C | E | S | | E | A | T | I | N | T | O | | | |
| B | E | D | | E | R | R | A | N | D | S | | E | E | K |
| | | | T | E | A | M | U | S | A | | S | Y | N | E |
| | Y | O | U | L | L | | | | R | A | T | E | D | G |
| P | E | N | N | Y | D | R | E | A | D | F | U | L | S | |
| E | L | S | E | | S | U | V | S | | A | P | E | | |
| A | L | I | S | T | | L | A | N | D | R | O | V | E | R |
| R | A | D | I | O | | E | D | E | N | | R | E | P | O |
| S | T | E | N | O | | S | E | R | A | | S | L | A | W |
I'm excited to be making my NYT debut! I am 17 years old, and since the age of 12, it has been a dream of mine to get a crossword published in the NYT. Aside from constructing crosswords, I also perform stand-up comedy and write music. They're all my favourite ways to appreciate words, pretty much.
I wrote this puzzle back in January. The seed for this theme was LAN[D ROVE]R, but the entry that made this puzzle possible was PENNY D[READ]FULS. I'm glad it got accepted!
My favourite clues from Will and Joel are [Something most people lie about?] and [Apple's first location?].
My favourite clue that I wrote is [Headrest for a couch napper, say].
Big thanks to Peter Broda for his amazing word list, as well as to Erik Agard for his feedback on my theme answers. Also, I'd like to give a shout-out to the online crosswording community for being a group of such talented and nice people.
I would also like to use this opportunity to plug my crossword blog lucky streak xwords where I post mainly themeless puzzles. My personal favourite so far is themeless seven so if you want a feel for what my puzzles are like I recommend you start there. Thank you!