Jim came up with a theme idea Will liked, but he had trouble with the construction, going through three grid submissions with none of them accepted. Producing a basic Sunday 140-worder is hard enough, and to spice it up with a few strong entries, while keeping it relatively free of ugly gluey bits, is a formidable task.
So Will put Jim and me in touch. I liked the theme pretty well — GOLDING DIGGER tickled me — and I have a hard time resisting a grid-building challenge. With Jim's offer of a collaboration, I dove in.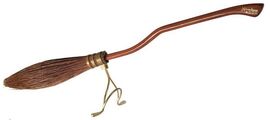 Even after many years of making Sunday puzzles now, they rarely come together easily. Nothing different with this one. It took about 20 iterations before finally sensing that this fortuitously interlocking arrangement (SQUARE ROOTING crossing FASTING FORWARD) might be a good direction forward.
Even though I've worked with Will for years now, I'm always learning more about his preferences. I have picked up that one of his least favorite type of entry is the little-known acronym, because these are impossible for some solvers to figure out. For example, there's no way to convey the real meaning of MMPORG, is there? (Massively multi-player online role-playing game.) So it shouldn't have come as a surprise when Will kicked back the grid we finally submitted, which depended on OBO ("or best offer," in classified ads). My spidey sense actually did tingle a little when I put it in — I should have listened.
OBO was unfortunately right in the middle of the grid, so Jim tasked himself with redoing the middle section. It was a very tough region, so he ended up with a few things like RELOST, which I wasn't fond of. The final product you see today was the result of yet another redo.
I still like OBO better than OSE (which replaced it), but I think Will has a point — OSE is something people can figure out based on sucrose, fructose, etc.
Never easy, these Sunday 140-worders.