Return of the J.A.S.A. Crossword Class! With Natan Last at the helm, they collectively produce a nice themeless featuring such strong entries as AFFLUENZA, IM ONTO YOU, RADIO PLAY, and JUMBOTRON. Even the ones I wasn't familiar with sounded interesting, like SNOCKERED. I still prefer STONKERED's color and fun, but having a wide variety of synonyms for "drunk" sure makes it easier when you want to tell someone you're magoogled.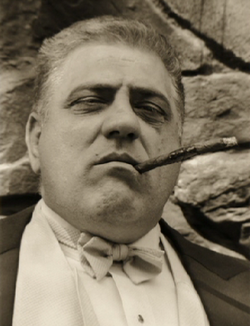 IM ONTO YOU felt especially nice, as it took me a while to parse it correctly. Turns out I MONT O YOU (homage to a Swiss Alp) isn't really a thing. That's one great feature about multiple-word entries — the can be so trickily fun to parse.
Then again, multi-word phrases have to be spot on in order for me to count them as an asset. DOTTED THE I feels like someone didn't dot all the I, yeah?
Er, didn't dot all the Is.
A couple of gluey entries like IS SO and A DRAG are to be expected. GAYER felt more off to me, given its clue, [More like Paree]. I wonder if Natan submitted an edgier, more fun clue? Not sure if there's any way to clue that such that it wouldn't be offensive to someone, though.
Speaking of clues, what a fantastic misdirection with [Ring exchange]. I confidently filled in I DOS, which fit so nicely ... except that it didn't. I've seen so many similar clues for I DO or I DOS that I didn't even think it could be related to the boxing ring exchange of JABS. Fun when a clue innocently seems like a gimme to veteran solvers, but it actually favors solvers who have fewer preconceived notions about certain clues.
A couple of older names in the grid, which is perfectly fine with me if they're classic people or characters. Ratso RIZZO is a classic. Luca BRASI, one of my favorite movie roles. Peri GILPIN … as much as I loved "Frasier," I don't know that she's achieved a timeless quality.
Some beautiful entries spread through the grid, along with some that didn't quite hit for me.