Literally four CORNERSTONEs today, with a beautiful clue for the revealer. [Where one might find a date …] felt like it had to be THE CORNER BAR, COFFEE HOUSE, MATCH DOT COM, or whatever the kids are using these days. Love the trickery, pointing to not a first date, but a calendar-type date.
Also nice to get some bonus material, INSCRIPTION and TIME CAPSULE worked in. And crossing theme answers, nonetheless! For how constrained those NE and SW corners were, they came out pretty well. People may point to OSA, ETTE, and ITO in these regions, but ITO feels perfectly fine to me given the fame both Lance Ito and Midori Ito achieved.
Once I figured out the concept, I worried a bit about the NW and SE corners — so difficult to fill corners with perimeter answers, and even more difficult when those areas are this big. Very pleasantly surprised to see how well the NW came out, even a WINESAP worked in.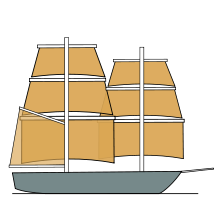 The SE did have more glue than I like to see, but it's hard to avoid that. One aspect that I've picked up over the years is that in this sort of arrangement, needing words ending in "I" makes filing surprisingly difficult. Having two perimeter words containing an I — RHINE and GRIND — likely made things tougher.
Unfortunately, the ?????STONE pattern has limited results, and with TOUCHSTONE already used elsewhere, there aren't a lot of other good options in those two slots. In cases like these, I find that switching black squares around so that you can also draw upon ????STONE (only four preceding letters) can help immensely, opening yourself up to entries like SAND(STONE), EMMA(STONE), LODE(STONE), etc. Different lengths = more flexibility.
Finally, I loved the clue for AFT: [Like a spanker's position on a ship]. I hope no one's looking at my Google search history …