It's rare for me to not figure out a puzzle's theme. Sure, I miss certain elements maybe once a month, but it's pretty rare that I can't figure out the gist of one altogether. I scratched my head for several days about today's before admitting defeat and asking Jim — he wasn't sure either. We finally decided it was "examples of types of rhetoric," hyperbole, oxymoron, litotes, and simile being some of the major ones. (I couldn't explain the word rhetoric if I got beat over the head with a figure of speech, but that's my story and I'm sticking to it.)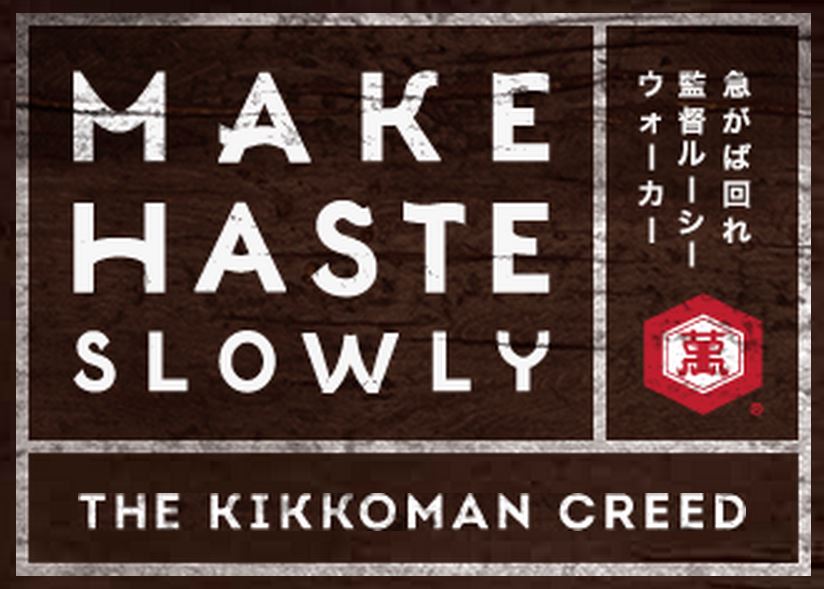 Some fun theme answers, ITLL TAKE FOREVER and NOT UNATTRACTIVE not unattractive at all. I wasn't aware of MAKE HASTE SLOWLY, but it was fun to learn all about Kikkoman's story. Then there was THICK AS A BRICK, which rolls off the tongue. Er, AS THICK AS A BRICK, where the first AS feels thick as a brick. Or something to that effect. All in all, some pretty colorful phrases.
72 words in a weekday puzzle is almost always an audacious undertaking. It can be really cool when a weekday constructor tackles the challenge, because these low word-count puzzles have the potential to 1.) offer juicy fill as well as 2.) up the difficulty level by presenting the solver with wider-open areas than usual. Breaking into a themeless-type grid is often tough, and the added challenge today was welcome. Check out those big open spaces in the NW and SE, after all.
But the construction feat gets lost on me if there isn't that much snazzy fill — I personally will take a higher word-count grid any day if it means that I get more colorful entries. I like GALLEONS. I love OLD IRISH. FIVE WS was fun, too. But I didn't get quite the bang for the buck I would have liked in terms of spotlight entries. Sometimes low word-count grids require a lot of neutral entries or even liabilities to hold them together, and that to me usually is a more challenging but not as rewarding solving experience.
Speaking of liabilities, NENE with an extremely tough clue, LUKAS, and RITT felt like a tough combination of names. I probably should know the latter, and I'm glad to learn a thing or two, but when KASDAN gets thrown in from the same walk of life, it makes me hitch. A few more not super-well-known names in UTHER, RALPH, JACOB, KEW … toss in the odd duck of KUE along with DPI, the arbitrary AT NOON, ANIS, UNE, RAF, SNO ... and the effect was too much for me.
Some fun themers, which might have been made more fun if there had been some entry tying the phrases all together in a tighter fashion.