Jeff Chen notes:
I always enjoy exchanging thoughts about puzzles with Jim Horne, as he and I have different concepts about what makes for a good puzzle. For him, if a theme is great, the fill can be a little junky. For me, it's tough for me to overlook too many gluey bits no matter how good the payoff is. Over the years, Jim has taught me to appreciate really fun themes, and I thought a lot about this today.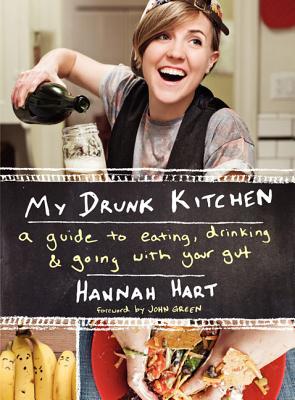 I absolutely loved David's find, three types of food that start with a slang word for DRUNK. How is it that no one has done a crossword around this before? I enjoyed it so much, I poked around Matt Ginsberg's "clued" database to verify that it hasn't been done before. Man, what a fantastic discovery!
The revealer didn't do much for me, however. DRUNKEN COOK doesn't seem to be a genuine snippet of language. I searched and searched, but only found some restaurants with that name plus a cooking show called "My Drunk Kitchen" — if only that had been a famous. How perfect a revealer would it have been?
David often errs on the side of incorporating extra bonus fill, at the cost of a little more crossword glue. I like his balance today, making trade-offs like incorporating PAUL REVERE / HONOR ROLLS at just the price of AON. Same goes for the opposite corner, with the beautiful PAGE TURNER / ILL BE THERE costing a NEB and an ERE (UTA Hagen and ERTE are generally fine by me, as they're real, notable people, and UTA is actually the Jazz's shortening on scoreboards).
Not sure I like the EFFS price for SARDINE though, especially at the very start. Oof.
Still, I enjoyed the three themers so much, plus the bonus fill (and RED INK + MR HYDE are great mid-length entries!), that I felt I could overlook some of the infelicities plus the odd revealer.