FREE ACCESS WEEK — all pages are open to everyone until March 10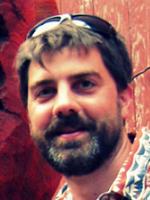 Thumbnails
5 solo puzzles by Paul Hunsberger
(1 Sunday)
with constructor comments
*** Click any puzzle to see the full view. ***
Wed 9/18/2013

| | | | | | | | | | | | | | | |
| --- | --- | --- | --- | --- | --- | --- | --- | --- | --- | --- | --- | --- | --- | --- |
| O | C | T | O | P | I | | S | C | T | V | | K | I | D |
| T | O | U | T | E | R | | H | A | R | E | | I | D | O |
| T | H | R | O | N | E | | O | P | E | N | | T | E | N |
| A | O | N | | I | N | E | R | T | | G | U | T | A | G |
| W | R | I | T | T | E | X | T | | M | E | G | A | | |
| A | T | N | O | | | T | A | K | E | A | H | I | N | T |
| | | | M | A | T | | T | E | R | N | | L | A | O |
| O | N | C | E | B | I | T | T | W | I | C | E | S | H | Y |
| N | E | O | | O | M | N | I | | T | E | C | | | |
| T | E | M | P | L | E | T | O | N | | | A | B | C | D |
| | | P | R | I | X | | N | O | T | I | R | E | L | Y |
| O | B | E | Y | S | | A | S | W | A | N | | N | O | S |
| P | A | T | | H | E | M | P | | C | A | S | I | N | O |
| U | R | L | | E | M | M | A | | L | I | S | T | E | N |
| S | K | Y | | S | O | O | N | | E | R | R | O | R | S |
Personally, I love rebus puzzles, although I realize that not everyone feels the same. I also feel that a key part of the enjoyment is to be taken off guard, so in that respect the NYT does a great job of printing them sparingly. This likely also suits as much as possible the people who loathe them, so winners all around! Except maybe for constructors; it follows that it's a rather rare event to get one published. So that combined with the fact that many of the best punctuation symbols, icons and all whatnot have already been used in rebus puzzles leaves a constructor with their work cut out for them.
The most fun thing about this theme for me is that I thought of it on a camping trip. While inside a bona fide tent. With my family either scratching mosquito bites or snoring around me, I saw the tent icon on the campground map and somehow the penny dropped (seemed more realistic than the outhouse, firewood or electrical plug-in icons, at least). The next pleasant surprise was to see some fresh fill fit the theme; it was especially rewarding to get a phrase that wouldn't normally fit in a daily puzzle to squeeze on in there once it included the rebus. All the longest theme answers interlock one way or another as well, which was fun and rather miraculous to say the least. In fact there weren't too many extra fill possibilities to play with, so that interlock helped a lot to de-clutter the grid.
Anyway, hopefully this puzzle goes over well and maybe it will even encourage the odd solver to get out and enjoy the great outdoors once they're done!
Thu 2/21/2013

| | | | | | | | | | | | | | | |
| --- | --- | --- | --- | --- | --- | --- | --- | --- | --- | --- | --- | --- | --- | --- |
| D | R | O | U | G | H | T | | B | E | D | | G | A | B |
| W | E | L | L | N | O | W | | E | D | U | A | R | D | O |
| A | D | D | U | P | T | O | | E | Y | E | W | E | A | R |
| R | A | I | L | | A | H | A | B | | T | E | A | M | O |
| F | L | E | A | | S | I | R | E | E | | E | S | A | U |
| S | E | S | T | O | | T | O | A | D | | K | I | N | G |
| | | | E | R | R | | U | R | G | E | | E | C | H |
| T | P | S | | F | O | U | N | D | E | D | | R | E | S |
| H | O | P | | F | U | N | D | | S | A | M | | | |
| O | L | A | F | | G | I | T | S | | M | A | S | S | E |
| R | A | M | A | | H | O | H | O | S | | T | A | L | L |
| O | R | B | I | T | | N | E | W | T | | T | R | O | I |
| U | S | O | T | O | U | R | | H | A | S | H | O | U | T |
| G | E | T | H | O | M | E | | A | R | R | A | N | G | E |
| H | A | S | | L | A | P | | T | R | O | U | G | H | S |
Sun 9/25/2011

ENTWISTED

| | | | | | | | | | | | | | | | | | | | | |
| --- | --- | --- | --- | --- | --- | --- | --- | --- | --- | --- | --- | --- | --- | --- | --- | --- | --- | --- | --- | --- |
| M | A | W | R | | W | A | D | I | | | S | C | A | M | | | I | R | A | N |
| E | U | R | O | | E | G | A | D | | D | I | A | N | A | | S | T | O | L | E |
| G | R | E | A | T | D | A | Z | E | | E | M | P | T | Y | Z | E | S | T | E | R |
| A | A | N | D | W | | | S | A | W | B | I | T | | S | O | L | A | C | E | D |
| | | | H | I | K | E | | S | H | A | L | O | M | | N | F | L | | | |
| A | L | P | A | C | I | N | O | | A | S | A | R | U | L | E | | L | A | H | R |
| M | A | I | Z | E | L | O | B | S | T | E | R | | D | I | S | A | G | R | E | E |
| A | T | T | A | | T | R | E | A | T | S | | M | C | M | | T | O | E | I | N |
| S | T | O | R | K | | M | Y | T | H | | R | E | A | P | | T | O | N | N | E |
| S | E | N | D | E | R | | S | E | E | J | U | S | T | I | C | E | D | O | Z | E |
| | | | | I | O | U | | | H | A | M | | | D | I | M | | | | |
| H | I | G | H | L | I | G | H | T | E | R | P | E | Z | | A | P | P | E | A | R |
| E | N | R | O | L | | L | E | V | Y | | R | E | E | L | | T | O | N | G | A |
| A | L | A | M | O | | I | A | S | | C | O | L | L | E | T | | O | L | A | V |
| R | E | V | E | R | S | E | R | | F | R | A | S | I | E | R | C | R | A | Z | E |
| S | T | E | M | | A | S | S | U | R | E | S | | G | R | O | U | P | I | E | S |
| | | | A | M | Y | | T | R | E | A | T | Y | | Y | U | L | E | | | |
| M | A | S | K | I | N | G | | G | E | T | S | I | N | | | P | O | S | S | E |
| E | M | P | E | R | O | R | Z | E | R | O | | K | I | D | Z | A | P | P | E | R |
| S | M | O | R | E | | A | S | O | U | R | | E | T | U | I | | L | A | V | A |
| H | O | T | S | | | M | A | N | N | | | S | E | E | P | | E | Y | E | S |
Tue 3/8/2011

| | | | | | | | | | | | | | | |
| --- | --- | --- | --- | --- | --- | --- | --- | --- | --- | --- | --- | --- | --- | --- |
| A | S | F | A | R | | B | B | Q | S | | S | C | A | T |
| S | E | R | G | E | | R | E | B | A | | T | A | D | A |
| T | R | E | A | D | W | A | T | E | R | | E | R | A | T |
| A | V | E | R | S | E | | A | R | T | | W | A | G | E |
| | | | | E | A | R | | T | R | E | A | T | E | R |
| C | A | S | S | A | V | A | S | | E | R | R | | | |
| A | R | A | T | | E | T | A | T | | A | D | D | E | D |
| R | A | G | A | | S | E | T | S | A | | E | R | D | E |
| D | W | A | R | F | | S | E | A | T | | S | A | G | E |
| | | | G | E | R | | D | R | A | G | S | T | E | R |
| C | A | B | A | R | E | T | | S | S | E | | | | |
| B | R | A | Z | | S | A | C | | T | A | T | T | E | R |
| E | R | B | E | | E | X | A | C | E | R | B | A | T | E |
| R | E | A | R | | W | E | S | T | | E | A | T | A | T |
| S | T | R | S | | S | R | T | A | | D | R | E | S | S |
Tue 2/16/2010

| | | | | | | | | | | | | | | |
| --- | --- | --- | --- | --- | --- | --- | --- | --- | --- | --- | --- | --- | --- | --- |
| G | R | A | N | | B | A | S | S | | S | A | P | P | Y |
| R | I | M | E | | O | C | T | A | | C | U | R | E | D |
| I | D | I | G | | L | A | O | S | | I | D | E | A | S |
| M | E | T | A | M | O | R | P | H | O | S | I | S | | |
| M | A | Y | T | A | G | | S | A | C | S | | I | N | A |
| | | | E | I | N | S | | | H | O | T | D | O | G |
| E | O | S | | M | A | T | E | F | O | R | L | I | F | E |
| A | L | P | E | | | E | X | E | | | C | O | E | N |
| T | E | A | M | C | A | P | T | A | I | N | | S | E | T |
| A | O | R | T | A | S | | | R | T | E | S | | | |
| T | S | K | | B | E | L | A | | S | E | A | R | C | H |
| | | P | R | O | C | E | S | S | E | D | M | E | A | T |
| F | O | L | I | O | | N | C | A | A | | P | A | N | E |
| L | O | U | T | S | | D | O | N | S | | A | D | O | S |
| O | H | G | E | E | | S | T | A | Y | | N | Y | E | T |