FREE ACCESS WEEK — all pages are open to everyone until March 10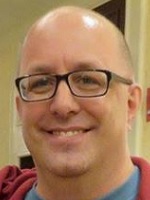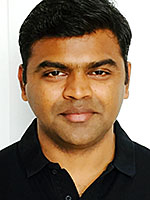 Thumbnails
1 collaboration puzzle by
Mangesh Ghogre

and

Doug Peterson

with constructor comments

*** Click any puzzle to see the full view. ***
Fri 9/20/2013

| | | | | | | | | | | | | | | |
| --- | --- | --- | --- | --- | --- | --- | --- | --- | --- | --- | --- | --- | --- | --- |
| A | S | K | O | V | E | R | | P | T | B | O | A | T | S |
| R | A | I | S | E | D | A | N | E | Y | E | B | R | O | W |
| A | L | L | K | I | D | D | I | N | G | A | S | I | D | E |
| R | O | M | A | N | | I | N | N | E | R | | S | I | E |
| A | M | E | R | | M | A | J | O | R | | S | T | E | T |
| T | E | R | | T | I | T | A | N | | K | N | I | F | E |
| | | | B | A | K | E | S | | D | E | A | D | O | N |
| | I | B | I | S | E | S | | P | E | E | P | E | R | |
| A | M | A | Z | E | D | | M | A | L | L | S | | | |
| R | I | L | E | D | | B | U | S | T | S | | S | H | E |
| A | T | I | T | | P | E | S | T | S | | V | T | E | N |
| P | A | N | | S | E | I | K | O | | K | A | R | A | T |
| A | T | E | E | N | A | G | E | R | I | N | L | O | V | E |
| H | O | S | T | I | L | E | T | A | K | E | O | V | E | R |
| O | R | E | S | T | E | S | | L | E | E | R | E | R | S |
MANGESH: Frankly, I have grown up solving Doug's puzzles. So it was a privilege when he accepted to collaborate. This is my first themeless. The best learning, when working on a themeless, is the stretch it gives to your imagination. Not just in filling the longest entries of 15, but others like DEAD ON (which Will appreciated in his "Yes" mail). I wanted to improve on BALINESE to something more exciting.
Doug and I divided (or rather halved) the cluing. He went for Across and I for Down. I prefer cluing over constructing. Again, imagination and creativity get a wide canvas. The thrill is multiplied when you can come up with a cute clue and it tickles Will enough to retain it in the published version.
DOUG: This is a grid pattern that I've found is good for themeless collaborations. One constructor fills the top (or bottom) and hands it off to the other constructor to complete. Sometimes it works, and sometimes you have to go back to square one (pun intended). If I remember correctly, I filled the top half and then sent it intercontinentally to Mangesh. It was a pleasure to finally meet him at the ACPT last year!